Rosa Parks was not timid or tired.
Commentary by Black Kos Editor Denise Oliver-Velez
It sometimes takes years to correct or amend what we think we know as "history", especially when simplistic themes become part of the conventional wisdom. For far too long what we get taught about the civil rights movement in the United States has been packaged with a focus on Martin Luther King Jr (who is certainly also misrepresented) and a few other male leaders. Often the role of women in the movement is ignored, or trivialized. Representations of Rosa Parks as a woman who was simply tired and sat down on a bus in Montgomery sparking the Montgomery Boycott, led by King, in no way tell us the real story of Rosa Parks, or of the other women who were key in the movement. Her history of activism before the bus incident was for many reasons obscured. But no longer.
The good news is that at the same time Rosa Parks is being honored by being immortalized on a Forever stamp from the U.S. Postal Service, an in-depth study of Parks has also been released which will go a long way towards correcting history.
I teach women's studies, and in our classes we have made sure that we debunk the myth of Rosa Parks, but I am encouraged that now perhaps some of that perspective may become part of the national consciousness.
The U.S. Postal Service 2013 Rosa Parks (Forever®) stamp honors the life of this extraordinary American activist who became an iconic figure in the civil rights movement. In 1955, in Montgomery, Alabama, Rosa Parks courageously refused to give up her seat on a municipal bus to a white man, defying the discriminatory laws of the time.

The stamp art, a gouache painting on illustration board, is a portrait of Parks emphasizing her quiet strength. A 1950s photograph served as the basis for the stamp portrait.

The response to Parks' arrest was a boycott of the Montgomery bus system that lasted for more than a year and became an international cause célèbre. In 1956, in a related case, the U.S. Supreme Court affirmed that segregating Montgomery buses was unconstitutional.

Soon after the boycott ended, Parks moved to Detroit, Michigan. She joined the 1963 march on Washington and returned to Alabama in 1965 to join the march from Selma to Montgomery. The many honors Parks received in her lifetime include the Presidential Medal of Freedom (1996), the Spingarn Medal (1979), and the Congressional Gold Medal (1999). Upon her death in 2005, she became the first woman and second African American to lie in honor in the U.S. Capitol Rotunda in Washington, DC.

Artist Thomas Blackshear II created an original painting for the stamp, which was designed by art director Derry Noyes.

The stamp honoring Rosa Parks is one of three stamps in the civil rights set celebrating freedom, courage, and equality being issued in 2013. It is being issued as a Forever® stamp. Forever stamps are always equal in value to the current First-Class Mail one-ounce rate. Issue Date: February 4, 2013
The stamp was unveiled at the Henry Ford Museum, as part of the
National Day of Courage
events on February 4th.
On January 29, 2013, an important book, focusing on Rosa Parks was released which I recommend highly.
The definitive political biography of Rosa Parks examines her six decades of activism, challenging perceptions of her as an accidental actor in the civil rights movement

Presenting a corrective to the popular notion of Rosa Parks as the quiet seamstress who, with a single act, birthed the modern civil rights movement, Theoharis provides a revealing window into Parks's politics and years of activism. She shows readers how this civil rights movement radical sought—for more than a half a century—to expose and eradicate the American racial-caste system in jobs, schools, public services, and criminal justice.
The book,
The Rebellious Life of Mrs Rosa Parks
, by Jeanne Theoharis is not a first venture into the realm of expanding the history of women in the movement by historian Theoharois. Along with her co-editors Dayo F. Gore and Komozi Woodard, in 2009
Want to Start a Revolution?: Radical Women in the Black Freedom Struggle
was published.
One look at the table of contents will probably make that clear. Parks was featured, but not the Parks we have been taught about, and I am glad that Theoharis has turned what was a chapter into a full book.
Democray Now's Amy Goodman did an in-depth interview with Theoharis, about Park's legacy and long years as an activist. The full transcript is available at Democracy Now.






Charles Blow discussed the Theoharis book in his piece for The New York Times; Rosa Parks Revisited.

What will probably surprise many readers about Parks was this statement made by Theoharis on the program in answer to a question from Goodman.

AMY GOODMAN: Who was Rosa Parks' hero?

JEANNE THEOHARIS: Rosa Parks' hero, she describes as Malcolm X. She very much—she loved, she admired, she had—I mean, she had tremendous admiration for King, but she describes Malcolm X as her personal hero. Rosa Parks was a lifelong believer in self-defense. Obviously she gets that from her grandfather. In many ways, Malcolm X reminds her of her grandfather. Malcolm X's willingness to sort of talk about sort of Northern liberalism and Northern hypocrisy, Malcolm X's very early opposition to the war in Vietnam—all of these things are very similar to her sort of political outlook, and therefore, I think, she very much looks to him.
Key in this discussion of Parks was the role of the
Women's Political Council
, in Montgomery.
The WPC formed in 1946 as a civic organization for African American professional women in the city of Montgomery, Alabama. It was inspired by the Atlanta Neighborhood Union, with which it shared middle-class membership with many of the members active in education; most of WPC's members were educators at Alabama State College or Montgomery's public schools. There were about forty members in attendance at the first organizational meeting. Mary Fair Burks, who was head of Alabama State's English department, was the group's first president.

The Women's Political Council, founded in Montgomery, Alabama, was an organization that was part of the African-American Civil Rights Movement. Members included Mary Fair Burks, Jo Ann Robinson, Irene West, Thelma Glass, and Uretta AdairThe WPC's first undertaking was to register to vote, which was difficult because of a literacy test designed to make sure blacks wouldn't be able to vote. All the WPC members eventually passed the test and then they opened up schools to help other blacks fill out registration forms and pass literacy test.

In 1950, Burks decided to step down from the presidency. She remained active in the WPC, but simply did not want to be president any longer. Robinson succeeded Burks as president. It was during Robinson's presidency that the WPC began to focus its efforts on bus abuses. During this time, the WPC began planting the seeds which would eventually lead to a mass movement against segregation on Montgomery's public buses. First, members appeared before the City Commission to report abuses on the buses, to which the commission acted surprised but did nothing.

They were the group that actually called for the boycott.
The night of Parks' arrest, Robinson called the other WPC leaders, and they agreed that this was the right time for a bus boycott. Robinson stayed up all night mimeographing 35,000 handbills at Alabama State College. She called students and arranged to meet them at elementary and high schools in the morning. She then drove to the various schools to drop the handbills off to the students who would distribute them in the schools and ask other students to bring them home to their parents. The handbill asked blacks to boycott the buses the following Monday in support of Parks.

By Friday night, thanks to Robinson's handbills, word of a boycott had spread all over the city. That same night, local ministers and civil rights leaders held a meeting in which Reverend L. Roy Bennett announced that the boycott would be on for Monday and that other ministers should urge their congregations to take part. Some ministers were hesitant to engage in a boycott, and about half left the meeting in frustration. Those who stayed, however, agreed to the boycott and helped spread the word. They also decided to hold a mass meeting Monday night to decide if the boycott should continue. After the success of the Monday boycott, those at the Monday night meeting decided to continue the boycott. They established the Montgomery Improvement Association to focus on the boycott and elected the Reverend Martin Luther King, Jr. as president. Jo Ann Robinson became a member, served on the group's executive board, and edited their newsletter. In order to protect her position at Alabama State College and to protect her colleagues, Robinson purposely stayed out of the limelight even though she worked diligently with the MIA. Robinson and other WPC members also helped sustain the boycott by providing transportation for boycotters.

So as we remember and honor Rosa Parks, here's hoping we will expand our understanding of all those women and men, some whose names we will never learn who have advanced the cause of civil rights.
And we should never forget that the battle for our civil and human rights has not ended.

~~~~~~~~~~~~~~~~~~~~~~~~~~~~~~~~~~~~~~~~~~~~~~~~~~~
News by dopper0189, Black Kos Managing Editor
~~~~~~~~~~~~~~~~~~~~~~~~~~~~~~~~~~~~~~~~~~~~~~~~~~~

~~~~~~~~~~~~~~~~~~~~~~~~~~~~~~~~~~~~~~~~~~~~~~~~~~~~~~
The King and Shabazz families were not consulted for the Lifetime film. Washington Post: Betty and Coretta: Debunking the drama in Lifetime's TV movie about the two widowed legends.
~~~~~~~~~~~~~~~~~~~~~~~~~~~~~~~~~~~~~~~~~~~~~~~~~~~~~~
For those who have longed for Hollywood to bring out of the shadows more African American heroines and their stories, as well as showcase the talents of more black film artists, Lifetime TV's upcoming film "Betty and Coretta" has achieved a historic double-header.
For most viewers, the film will be well-received. It is provocative, dramatic entertainment. But for others, who believe portraits of famous people should adhere to a truthful story line, there are problems, especially for relatives closest to the two widowed legends.
The film tells the story of the strong, evolving friendship between Shabazz and King, as they forge ahead to raise the ten children (Shabazz had six and King had four) left fatherless after the tragic assassinations of their husbands. It shows their courage as they braved the danger from black anger and white hate and how their commitment to the human rights movement propelled them to leadership in their own right. For the first time in one place, their surrogates give voice to whom or what killed their husbands.
During their lives, the talents and strengths of both women were obscured by the limelight of their powerful husbands. After the deaths of their husbands, the media often referred to them as "the widows," as if their individual accomplishments had no merit. Lifetime brings them out of the shadows for a renewed examination, appreciation and recognition of their leadership.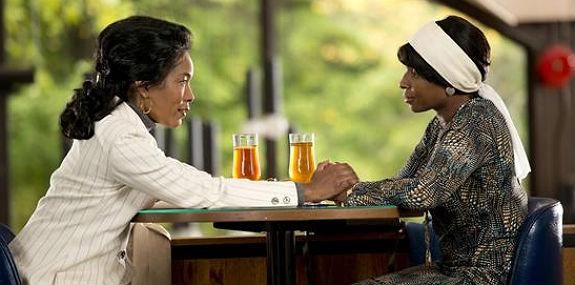 Angela Bassett and Mary J. Blige as Coretta and Betty (Philippe Bosse/Lifetime)


~~~~~~~~~~~~~~~~~~~~~~~~~~~~~~~~~~~~~~~~~~~~~~~~~~~
The former mayor was often a polarizing figure. Slate: Ed Koch's Legacy in Hip-Hop.
~~~~~~~~~~~~~~~~~~~~~~~~~~~~~~~~~~~~~~~~~~~~~~~~~~~
Longtime New York City mayor Ed Koch died [on February 1st] at 88. While The New York Times points out that "historians and political experts generally give Mr. Koch mixed-to-good reviews," he won't be remembered quite so fondly by another community: The generation of New York City rappers, DJs, and graffiti artists that gave rise to modern hip-hop.
Koch presided over New York City from 1977 to 1989, almost exactly the years during which hip-hop went from a small scene of Bronx block parties to a global cultural phenomenon. During those years, the history of hip-hop is the history of Ed Koch's New York: Until the last couple years of his reign, nearly every major hip-hop artist rose out of one of the five boroughs or Long Island, from Afrika Bambataa and Grandmaster Flash to Run DMC and Chuck D. While Koch saved the city from sliding towards bankruptcy—cops, teachers, and firefighters had just been laid off, and crime and fires were on the rise in the South Bronx—his relationship to these communities would ultimately be mixed at best, culminating in his defeat by New York City's first and only African-American mayor, David Dinkins.




Radio Raheem's death by police brutality in Do the Right Thing was inspired by a real-life incident.


~~~~~~~~~~~~~~~~~~~~~~~~~~~~~~~~~~~~~~~~~~~~~~~~~~~


~~~~~~~~~~~~~~~~~~~~~~~~~~~~~~~~~~~~~~~~~~~~~~~~~~~
The University of Southern Mississippi is on the verge of creating history by possibly hiring Rodney Bennett as their first black president. USA Today: Southern Miss nears selection of first black president.
~~~~~~~~~~~~~~~~~~~~~~~~~~~~~~~~~~~~~~~~~~~~~~~~~~~~~~
Two days of interviews on the University of Southern Mississippi's Hattiesburg and Gulf Park campuses are all that separate Rodney Bennett from becoming the first black president in school history.
It's a fact not lost on Southern Miss interim President Aubrey K. Lucas, whose service to the school dates to a period when black students were not even admitted to the university.
"It's been 54 years ago since this university denied admission to Clyde Kennard," the school's first black applicant, said Lucas, who served as director of admissions from 1957-61. "The difference that we can see in those 54 years — that difference is unbelievable. There's been great change in this state. We have to be proud of that progress."
The state College Board announced during a brief new conference Friday afternoon that Bennett, currently the University of Georgia's vice president for student affairs, is the preferred candidate for the Southern Miss job.




WJTV


~~~~~~~~~~~~~~~~~~~~~~~~~~~~~~~~~~~~~~~~~~~~~~~~~~~

~~~~~~~~~~~~~~~~~~~~~~~~~~~~~~~~~~~~~~~~~~~~~~~~~~~
Oprah Winfrey will interview The Twelve Tribes of Hattie author Ayana Mathis for the next installment of her award-winning show. The Grio: Oprah Winfrey interviews 'The Twelve Tribes of Hattie' author Ayana Mathis for 'Super Soul Sunday'.
~~~~~~~~~~~~~~~~~~~~~~~~~~~~~~~~~~~~~~~~~~~~~~~~~~~
Mathis' tome chronicles the lives of Hattie, a stalwart heroine who moves north during the Great Migration, and her troubled, yet resilient, descendants as her clan grows over the course of decades.
The second book in the relaunch of her eponymous Oprah's Book Club 2.0, The Twelve Tribes of Hattie is lauded by Winfrey for being "an extraordinary debut novel" in a preview clip of the show. This first look promises an in depth exploration of the book's characters and the process through which Mathis crafted such a compelling narrative.
"In this revealing interview, Mathis shares how she overcame criticism and self-doubt, and went on to create her critically-acclaimed first novel," a release for this Sunday's show explains. As a New York Times bestseller, The Twelve Tribes of Hattie is acclaimed for its exploration of themes such as "parenting, loss, survival, and redemption," the statement continues.




~~~~~~~~~~~~~~~~~~~~~~~~~~~~~~~~~~~~~~~~~~~~~~~~~~~


~~~~~~~~~~~~~~~~~~~~~~~~~~~~~~~~~~~~~~~~~~~~~~~~~~~
When it comes to covering Africa's latest conflict, it's suddenly amateur hour. Foreign Policy Magazine: Mali Is Not a Stan.
~~~~~~~~~~~~~~~~~~~~~~~~~~~~~~~~~~~~~~~~~~~~~~~~~~~
Despite displacing over 100,000 people, the 2012 turmoil in northern Mali did not provoke much international response beyond pro forma condemnations. It took the Security Council until late December to approve a plan to retake northern Mali via the deployment of a 3,300-person West African force. That plan involved extensive training for West African troops, and no sort of invasion was expected before late 2013 at the earliest.
Fast-forward to mid-January, when the French stunned the world with the speed of their intervention. France's involvement in the crisis expanded quickly; as of this writing, there are approximately 3,000 French forces deployed to the country. In addition, a total African force of 7,700 soldiers is deploying to fight alongside the Malian army to secure and protect the country's north. These forces have taken control of the cities of Gao and Timbuktu, and already France may be signaling its intention to pull back and leave African forces to run the operation.
African affairs are generally a low foreign-policy priority for the United States. As such, the American foreign policy establishment is not well known for its expertise on West African security crises. But France's sudden and deep engagement in Mali -- and limited U.S. support for the operation -- left most media outlets and think tanks in need of immediate explanations. Not surprisingly, this state of affairs led to a sudden proliferation of Mali "experts" pontificating on the airways and in print about a country most could not have located with ease on a map two weeks before. False claims based on limited contextual knowledge have since abounded, including one widely repeated claim that this crisis is largely a result of the Libya intervention (it's not; this happened due to domestic political crises in Mali).
Among the most egregious -- and inaccurate -- claims about the crisis to emerge is the idea that Mali could become France's Afghanistan. Apparently based on the understanding that engaging in war against Muslim extremists on difficult terrain in a fragile state, reporters and politicos across the ideological spectrum have embraced the comparison, warning of the possibility of mission creep and/or other dire consequences. The Economist took this notion the farthest last week, dedicating its cover to "Afrighanistan?" Time followed suit with a brief cover reference to "Africanistan."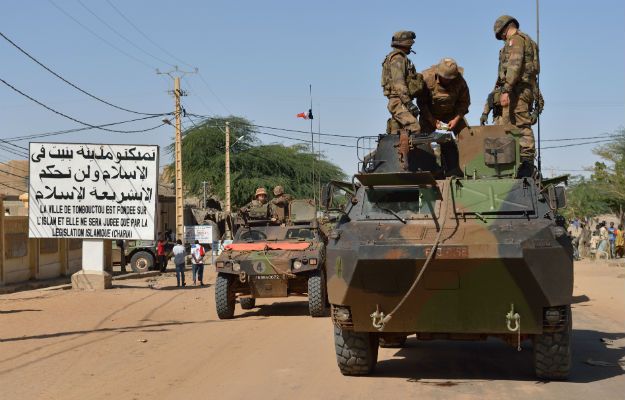 Foreign Policy Magazine


~~~~~~~~~~~~~~~~~~~~~~~~~~~~~~~~~~~~~~~~~~~~~~~~~~~~~~~~~~
Voices and Soul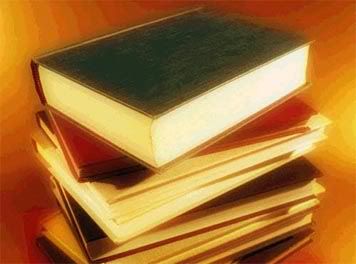 by Justice Putnam
Black Kos Poetry Editor
Some say that Life is a mystery. Some say if we can just cut into it,
dissect it and see what makes it breathe and speak; we then will have
our questions answered, the mystery will be solved. Will it though?
Won't our fears and prejudices interpret or misinterpret what we see?
Alexander Pope said, "T'is with our lives as our watches. None go just
alike, but each believes his own."
This week's poem by Pablo Neruda, suggests that all of us cast our net
out into the world, but all we may end up finding are our own ideas
and biases reinforced. Rather than count how many grains of sand make
up a beach, Neruda suggests that the beauty of the beach may simply be
enough. Rather than mysteries, Life is a collection and assemblage
of...
Enigmas

You've asked me what the lobster is weaving there with
his golden feet?
I reply, the ocean knows this.
You say, what is the ascidia waiting for in its transparent
bell? What is it waiting for?
I tell you it is waiting for time, like you.
You ask me whom the Macrocystis alga hugs in its arms?
Study, study it, at a certain hour, in a certain sea I know.
You question me about the wicked tusk of the narwhal,
and I reply by describing
how the sea unicorn with the harpoon in it dies.
You enquire about the kingfisher's feathers,
which tremble in the pure springs of the southern tides?
Or you've found in the cards a new question touching on
the crystal architecture
of the sea anemone, and you'll deal that to me now?
You want to understand the electric nature of the ocean
spines?
The armored stalactite that breaks as it walks?
The hook of the angler fish, the music stretched out
in the deep places like a thread in the water?

I want to tell you the ocean knows this, that life in its
jewel boxes
is endless as the sand, impossible to count, pure,
and among the blood-colored grapes time has made the
petal
hard and shiny, made the jellyfish full of light
and untied its knot, letting its musical threads fall
from a horn of plenty made of infinite mother-of-pearl.

I am nothing but the empty net which has gone on ahead
of human eyes, dead in those darknesses,
of fingers accustomed to the triangle, longitudes
on the timid globe of an orange.

I walked around as you do, investigating
the endless star,
and in my net, during the night, I woke up naked,
the only thing caught, a fish trapped inside the wind.

-- Pablo Neruda

(translated by Robert Bly)
~~~~~~~~~~~~~~~~~~~~~~~~~~~~~~~~~~~~~~~~~~~~~~~~~~~~~~~
Welcome to the Front Porch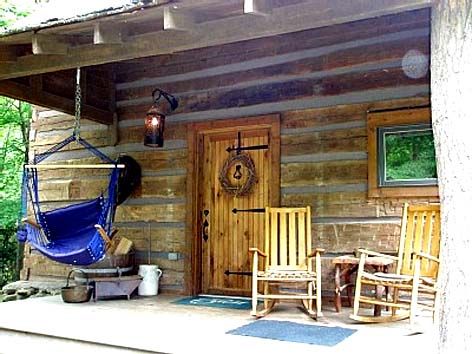 Front Porch Music