As I write this, I am eating a BLT, using lettuce and tomatoes I picked from my indoor winter garden, and with TWO extra rashers of bacon.
But First, A Word From Our Sponsor:
Top Comments recognizes the previous day's Top Mojo and strives to promote each day's outstanding comments through nominations made by Kossacks like you. Please send comments (before 9:30pm ET) by email to topcomments@gmail.com or by our KosMail message board. Just click on the Spinning Top™ to make a submission. Look for the Spinning Top™ to pop up in diaries posts around Daily Kos.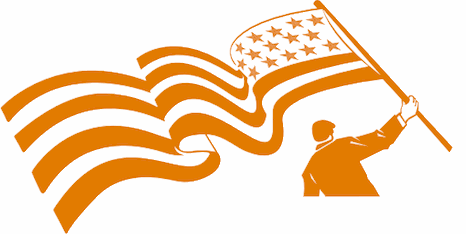 Make sure that you include the direct link to the comment (the URL), which is available by clicking on that comment's date/time. Please let us know your Daily Kos user name if you use email so we can credit you properly. If you send a writeup with the link, we can include that as well. The diarist poster reserves the right to edit all content.
Please come in. You're invited to make yourself at home! Join us beneath the doodle...
I am not Catholic, nor any shade of Christian, but I appreciate celebrations of all sorts. Mardi Gras as practiced in New Orleans has always attracted me - the colors, the parades, the political statements hidden (or not so hidden) in the Krewes and hteir parade choices, the food, the joy, the giddiness...it makes me happy to see others also happy.
And I appreciate the reason behind it - the eating up of all the forbidden foods before the time of austerity and self-imposed fasting from favored foods.
And it's food I want to talk about.
Mardi Gras has some delicious food traditions. King Cake is perhaps the most popular one, and I must say, I've had a lot of practice at making King Cakes, using a nice brioche dough (Julia Child's recipe - cant improve on that)and shaping it into a crown, filled with various yummy things, and iced in the classic Mardi Gras colors: purple, gold, and green.
I've made fruit, and cream cheese, and praline, and chocolate chunk fillings. The praline seems to be the most popular.
Muffalettas, Gumbo made with andouille sausage, beignets, Lucky Dogs, and other delightful regional dishes just get me cooking hapily.
Except, really, gumbo. Because I don't care for okra, my gumbo lacks that ingredient. However, I do use file powder.
And my version of a po' boy:
My favorite Krewe is Krewe du Vieux.
While you're thinking about your favorite Krewe, have a slice of King Cake and cast your eyes over these lovely Tops:
TOP COMMENTS
February 11, 2013
Thanks to tonight's Top Comments contributors! Let us hear from YOU
when you find that proficient comment.
From GreenMtnState:

chicago minx cracks wise with this comment from gizmo59's "BREAKING: Pope Benedict XVI to Resign.
From jim in IA:

I got a kick out of this from my sweetie (Melanie in IA) in today's Cheers and Jeers.
From Steveningen:

In gizmo59's diary BREAKING: Pope Benedict XVI to Resign, AnnetteK undoubtedly is responsible for a lot of coffee spewed on keyboards with this excellent comment.
From Dave in Northridge:

Remediator starts a thread and entlord, YucatanMan and IndieGuy play it out in Scout Finch's diary about banning gay students from a prom in Indiana.
From ontheleftcoast:

Sometimes profanity is the appropriate response. The use of it in Azazello's comment's video may seem over the top but considering the subject matter and who it is directed at I think it's appropriate. In Troubador's diary Top 10 Reasons the Pope is Resigning.
From gizmo59:

In my diary, Ninepatch posted an interesting comment, to which Uncle Cosmo replied, starting an interesting and revelatory exchange. The best of it is here:

When the topic turned to who might replace Ratzinger and the possibility of an American pope, one of the newscasters on GMA made what I thought was a telling, and probably spot on, observation. To Rome, Catholics in the US are seen as a source of income not a source of spiritual leadership
TOP PHOTOS
February 10, 2013
Enjoy jotter's wonderful PictureQuilt™ below. Just click on the picture and it will magically take you to the comment that features that photo. Have fun, Kossacks!