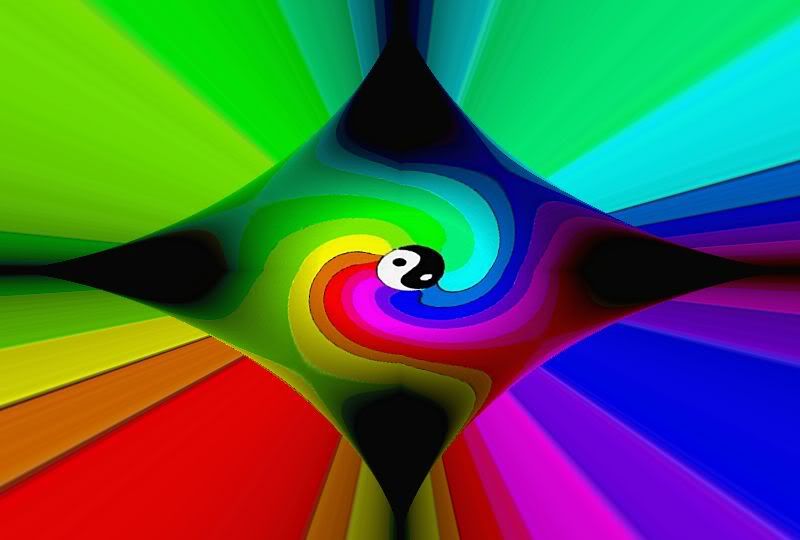 It has been around eighty-two years since the first gender reassignment surgery surgery. It has only been 13 years since the Catholic Church decided that surgery for transsexual people is "against natural law."
John Paul II was the first pope in a dress to make such a declaration, which was made official in 2003. In so doing the Catholic Church joined with the Nazi's in Germany who opposed the first surgeries for transsexual people so vehemently that they set back our process at least a generation, and such religious luminaries as Peter Sprigg f the US Family Research Council, the thankfully late Charles Socarides of the American Family Association, REAL Women of Canada, Focus on the Family, Canada's pro-life and anti-gay Lifesite, Family First New Zealand, and US Catholic right-winger Dale O'Leary.
JP II forbade the Church from accepting a transgender Catholic's new gender. Treatments in any way related to gender were forbidden in Catholic hospitals.

The document was completed in 2000 and sent "sub secretum" (under secrecy) to the papal representatives in each country to provide guidance on a case-by-case basis to bishops. But when it became clear that many bishops were still unaware of its existence, in 2002 the congregation sent it to the presidents of bishops' conferences as well.

[T]he document instructs bishops never to alter the sex listed in parish baptismal records and says Catholics who have undergone "sex-change" procedures are not eligible to marry, be ordained to the priesthood or enter religious life, according to a source familiar with the text.
The Vatican document includes:

-- An analysis of the moral licitness of "sex-change" operations. It concludes that the procedure could be morally acceptable in certain extreme cases if a medical probability exists that it will "cure" the patient's internal turmoil.

But a source familiar with the document said recent medical evidence suggested that in a majority of cases the procedure increases the likelihood of depression and psychic disturbance.

-- A provision giving religious superiors administrative authority to expel a member of the community who has undergone the procedure. In most cases of expulsion from religious life, the superior must conduct a trial.

-- A recommendation of psychiatric treatment and spiritual counseling for transsexual priests. It suggests they can continue to exercise their ministry privately if it does not cause scandal.

-- A conclusion that those who undergo sex-change operations are unsuitable candidates for priesthood and religious life because of mental instability.

-- A conclusion that people who have undergone a sex-change operation cannot enter into a valid marriage, either because they would be marrying someone of the same sex in the eyes of the church or because their mental state casts doubt on their ability to make and uphold their marriage vows.

-- An affirmation of the validity of marriages in which one partner later undergoes the procedure, unless a church tribunal determines that a transsexual disposition predated the wedding ceremony.
The abdicating Pope Benny went further in the Church's condemnation of us.
In his 2008 pre-Christmas address
, his Papal bullshit told priests they must "defend the nature of man against manipulation", comparing our existence to the destruction of the rain forests.
The Church speaks of the human being as man and woman, and asks that this order is respected.

--Benedict XVI
Pope Benny followed that this past Christmas with the following:
People dispute the idea that they have a nature, given to them by their bodily identity, that serves as a defining element of the human being,' he said. 'They deny their nature and decide that it is not something previously given to them, but that they make it for themselves.

The manipulation of nature, which we deplore today where our environment is concerned, now becomes man's fundamental choice where he himself is concerned.

When freedom to be creative becomes the freedom to create oneself, then necessarily the Maker himself is denied and ultimately man too is stripped of his dignity as a creature of God.
The transgender community will not miss this pope. It is unfortunate that we have no hope that the next pope will be any better.
Ms. O'Leary recently wrote an anti-gender theory screed at Australia-based MercatorNet prompted by Canada's proposed bill C-279, which would offer protection from discrimination for Canada's transgender citizens, and what she calls Marxist-influenced feminists. It seems that bill has raised the temperature of the tempers of our religious foes.

O'Leary argues that the transgender movement arose because of the rift within transgender rights politics and transssexual and trans-inclusive feminism between the alleged "biological substrate" of "natural" sex and the social construct that is gender. Well, yes. Increasingly, governed by scientific study of the actual scientific atttributions of endocrinology, genetics and ambiguously "sexed" bodies in the case of the intersex community, the illusion of "natural" sex has been increasingly eroded within mainstream scientific study and has legitimised the struggles for transgender and intersexed equality. Of course, O' Leary ignores that inconvenient fact.

She is also anti-feminist, arguing that there are "natural differences" between women and men. However, that argument is a straw person. So what? Granted, men can't become pregnant, except if they're FTM and haven't had their uterus removed, but neither can women who have had to undergo a hysterectomy due to uterine cancer or other illnesses. Granted, transwomen can't become pregnant, at least due to the current status of reassignment surgery. However, in many western jurisdictions, it is illegal to discriminate on the basis of pregnancy, and there are legislative protections that shield women and men from reproductive hazards. One would have thought that as a conservative Catholic, O'Leary would have welcomed a solution to employment discrimination on such a basis, whether she believes in "natural" sex or not.
But O'Leary's argument is also based in a social construct. It's only been thirteen years since the Vatican arbitrarily declared that reassignment surgery was "immoral" and should be forbidden by public policy. How traditional can that be?
But O'Leary didn't let that stop her from foaming at the mind:

For example, a biologically male may argue that, while he has a man's body, he believes he has a woman's brain. He may want his body surgically altered to resemble that of a woman or simply to dress as a woman. He may demand that his birth certificate and other documents be changed and that he be allowed to marry a man. Things are more complex, however. Some of the men who have been surgically altered to resemble women are still sexually attracted to women and claim to be lesbians. Some of the "transgendered" may want to be accepted as the other sex even without surgical alterations.
Oh, noes!!!
O'Leary also rails against the American Psychiatirc Association's recent dismissal of the "Gender Identity Disorder" diagnosis.

Recently, this designation has been dropped by the American Psychiatric Association in favor of "gender dysphoria", reflecting the idea that there is nothing wrong with wanting to be the other sex so long as it doesn't make you unhappy, and that if society's refusal to pretend you are the other sex makes you unhappy then society has to change.
To totally throw herself into the loony bin, O'Leary concluded her frothing by stating that people with same-sex attraction had gender identity disorder as children and have just grown up imitating the opposite sex behaviorally.
Ultimately the point of Ms. O'Leary's fire is to demand that bigots like her have the right to their bigotry.

Let's get this perfectly clear. It is the transsexual community which has scientific and medical evidence on its side. Gender dysphoria is a legitimate and documented clinical condition and it can be resolved through transitioning and reassignment surgery. Science is based on observation of empirical reality, structured hypotheses and verification or rebuttal. Therefore, science is a valid evaluative tool for the description of reality, however much the Catholic Right and its fundamentalist Protestant fellow travelers want to deny it when it comes to 'inconvenient truths" about sexual orientation and gender identity. Therefore, science is also a suitable basis for grounding antidiscrimination legislation and other remedial measures to secure transgender legal and social equality. Unlike subjective, prescientific, abstract and archaic transphobic social conservatism.

--the Red Queen
In response to Benedict's most recent pre-Christmas oratory, a coalition of four Catholic organizations (
Call to Action
,
DignityUSA
,
Fortunate Families
and
New Ways Ministry
) published a response to the pope, under the banner of Equally Blessed:
Pope Benedict XVI and the Vatican bureaucracy have released a number of troubling statements in recent days disparaging lesbian, gay, bisexual and transgender people and speaking against their right to be treated fairly in civil society.

In L'Osservatore Romano, historian Lucetta Scaraffia compared proponents of marriage equality to 20th-century communists who wooed millions with their promise of perfect social and economical equality.

In an address released earlier this week, the pope labeled same-sex marriage as a threat to world peace. Yesterday, in a speech to Vatican bureaucrats he denounced what he described as people who manipulate their God-given gender to suit their sexual choices — and destroying the very 'essence of the human creature' in the process.

These harsh statements are particularly dispiriting at this sacred time of year when families that include LGBT children, parents and grandparents gather to celebrate the birth of the Christ child. We could find fault with Ms. Scaraffia's historical comparison, or the pope's rigid and outmoded understanding of what it means to be a man or a woman. Instead we remember that Jesus, when asked by messengers from John the Baptist whether He was the Messiah, told them to go back and tell John about what they saw happening all around them: the sick were being healed, the lame made to walk and good news was being proclaimed to the poor.