I'm sorry to do it this way, but I can't keep this secret anymore.
It's been gnawing at me and gnawing at me and now that my pants are about 6 inches shorter from the gnawing I fee I just HAVE to go public.
I WAS THE ONE WHO CHANGED THE BENGHAZI TALKING POINTS!
So, OK, the ORIGINAL talking points were:

1) Barack Obama, the secret muslim President who was born in Kenya, was so busy trying to get reelected that he completely and totally and wantonly and while-smelling-like-cinnamon ignored a memo entitled "MAKE THE EMBASSY SAFER OR WE -- armed terrorists and TOTALLY not protestors -- WILL KILL PEOPLE."

2) When told of the attack, the President choose to do nothing and instead spent his time baking cookies and playing the Socialist version of Hungry, Hungry Hippos.

After THAT he did Jazzercise... and went to sleep.

3) You might want to vote for Mitt Romney in the upcoming election.
Yes, THOSE were the talking points.
And I didn't like those talking points.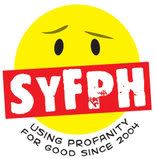 Which is why I changed them and sent Susan Rice out there to lie to the American people and because I did that Barack Obama was is a two term-President.
It's ALL TRUE.
Lindsay and John and Kelly and All The Right Wingers are right... I SCREWED AMERICA.
BUTT (and I intend the second "t" there) since the ELECTION IS OVER, there's not a fucking thing you can do about it.
Right?
Right?
Therefore, now that you know... might you please stop acting like high school juniors who are, y'know, totally pissed that Cindy called Mandy, but didn't call Carly or Pippa, which is why Howard is now dating Francie and not Jane... then take your shrively white balls out of Americas mouth... admit you lost... and quit playing keep away with the Persident's cabinet.
Thank you,
Jeffrey Lieber (AKA the one who changed the talking points.)