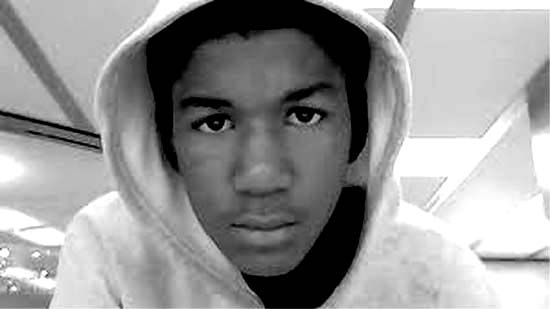 (Trayvon Martin February 5, 1995 – February 26, 2012)
Vigils for Trayvon
February 26, 2013 will mark the one year anniversary of the death of Trayvon Martin. His mother and father will be in New York City for a candlelight vigil in his honor.
Candlelight vigils are being held around the nation, in communities and on campuses in remembrance of Trayvon, and in pursuit of justice.
twitter #millionhoodies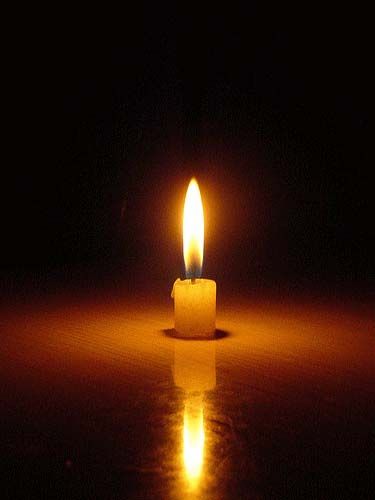 It's hard to believe that a year has passed since Trayvon's life was ended—brutally—on his way home from the store. We've had other horrific youth deaths since then, but his murder sparked a movement.
Take a moment for silent reflection.
Light or post a candle.
Post information about vigils being held in your area.
Support the Trayvon Martin Foundation.
~~~~~~~~~~~~~~~~~~~~~~~~~~~~~~~~~~~~~~~~~~~~~~~~~~~
News by dopper0189, Black Kos Managing Editor
~~~~~~~~~~~~~~~~~~~~~~~~~~~~~~~~~~~~~~~~~~~~~~~~~~~

~~~~~~~~~~~~~~~~~~~~~~~~~~~~~~~~~~~~~~~~~~~~~~~~~~~
How the web mixed and changes memes on race The Grio: The 'Harlem Shake' meme shows how the Internet overrides race.
~~~~~~~~~~~~~~~~~~~~~~~~~~~~~~~~~~~~~~~~~~~~~~~~~~~
Everybody knows, or can at least guess with little effort, that the Harlem Shake originated in Harlem. You can find the Harlem Shake in several videos popularized by Diddy and members of his Bad Boy label in the early naughts. It is a series of controlled jerk movements that permit the body to contort, then pause beautifully at just the right moments of a musical beat. But, that was then.
Now, the Harlem Shake that's drawing fire in people's mouths, is a meme that has racked up over 170 million views on YouTube, across various channels. Today's Harlem Shake is a viral series that starts with someone, anyone (and in some cases, even a laundry machine) dancing alone with random jerk movements, and then everyone around that person pretending to ignore him or her, before joining in the dance.
Some Harlem residents have voiced their disdain for the Harlem Shake meme, declaring that the silly dance is not the true Harlem Shake, that the makers of the Harlem meme aren't from Harlem, don't live in Harlem, and that they are, in fact, making a mockery of those who do.
Fine, they are right to acknowledge the sordid history of cultural products being seized from, and mass-produced at the expense of, such neighborhoods as Harlem. However, their reaction begs the glaring question of whether the new age Internet lives by their rules of race and cultural categories. The answer to that question is simply no. The Internet produces and will continue to birth cultural phenomena, such as the Harlem Shake meme, that blur the lines of race and culture.
Furthermore, three of the four guys in the original Harlem Shake meme that some residents were shown are masked, so their race and background are not apparent. If these guys are mostly masked, how does the community of Harlem residents that reacted to their video know whether they are "from Harlem" or not? They don't.


Original Harlem Shake:




New "Harlem Shake":




~~~~~~~~~~~~~~~~~~~~~~~~~~~~~~~~~~~~~~~~~~~~~~~~~~
Asking forgiveness for breaking Godwin's law, but if Hitler was alive today he would be claiming "I'm not a racist BUT.... " Miami Herald: Leonard Pitts: A baby, the N word and a slap for Jonah Bennett.
~~~~~~~~~~~~~~~~~~~~~~~~~~~~~~~~~~~~~~~~~~~~~~~~~~
Sitting on his mother's lap on a recent Delta Airlines flight on approach to Atlanta, he was doing what babies tend to do on airplanes, particularly airplanes that are changing altitude. He was crying his little head off.
Shut that "nigger baby" up.
Those were the alleged words of the alleged man in the next seat just before he allegedly slapped the baby with an open palm, leaving a scratch below his right eye. The alleged man, 60-year-old Joe Rickey Hundley of Hayden, Idaho, denies this sequence of events and pleaded not guilty last week to a charge of simple assault. But at least one witness corroborates the story, as told by Jonah's mother, 33-year-old Jessica Bennett. She and her husband are white. Their adopted son is African American.
Hundley's attorney, Marcia Shein, promises her client is no racist. In so doing, she embraces the cognitive dissonance which so often afflicts Americans when they are confronted with the ponderous idiocy of tribal hatred. Michael Richards, you will recall, said the same thing after a "comedy" routine in which he hurled the N-word at a heckler and suggested the man should be lynched. Mel Gibson swore he wasn't an anti-Semite shortly after he cursed the Jews and accused them of starting all the world's wars.
Shein also says she has received hate mail for defending Hundley. Which is troubling, but not unexpected. Shein's client is among the more reviled men in the country just now. The aerospace company for which he was an executive has denounced and dumped him. The Internet rings with condemnation of him. Someone called him a monster. More than one person spoke of wringing Hundley's neck had it been their child.
Small wonder. There is something visceral and immediate in what he is said to have done. Who hits a baby? Who looks at a baby and sees an object of loathing?


~~~~~~~~~~~~~~~~~~~~~~~~~~~~~~~~~~~~~~~~~~~~~~~~~~
Just to make you think. Color Lines: A Black History Month Comic.
~~~~~~~~~~~~~~~~~~~~~~~~~~~~~~~~~~~~~~~~~~~~~~~~~~
Black History Month rubs a lot of people the wrong way. Some oppose the idea of tokenizing black history in one (short) month. Others object to the insinuation that American history isn't itself defined by black history. And ironically, many just can't relate to the nearly century-old context for Carter G. Woodson's Negro History Month. But perhaps most of all, Black History Month struggles under an impossible question: Whose history is it? Too many of us can recall being as alienated as we were empowered by the lessons of uplift we heard growing up. With that in mind, Nia King offers her own take on black history heroes. Here's to still talking about it come March.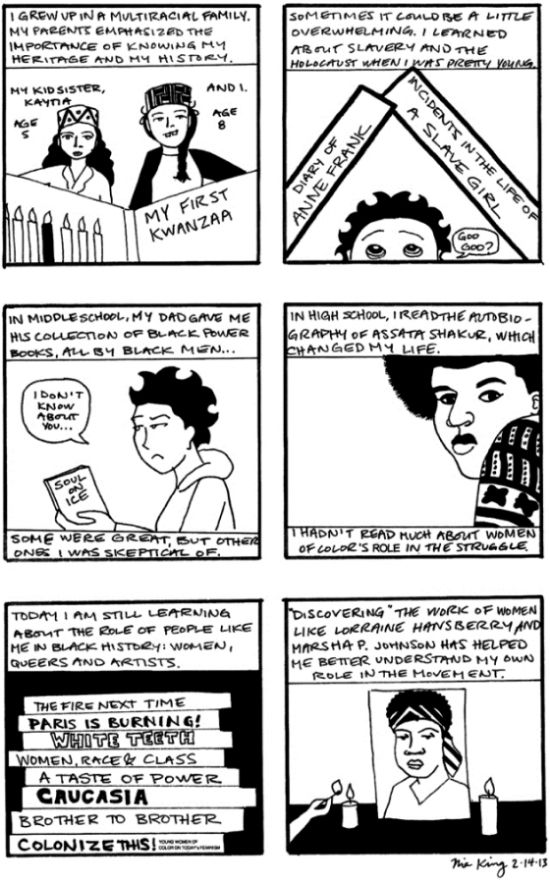 ~~~~~~~~~~~~~~~~~~~~~~~~~~~~~~~~~~~~~~~~~~~~~~~~~~~


~~~~~~~~~~~~~~~~~~~~~~~~~~~~~~~~~~~~~~~~~~~~~~~~~~~
The Africa that doesn't make the papers enough. BusinessWeek: For IBM, Africa Is Risky and Rife With Opportunity.
~~~~~~~~~~~~~~~~~~~~~~~~~~~~~~~~~~~~~~~~~~~~~~~~~~~
Tony Mwai moved back to his homeland of Kenya in 2009 to run IBM's (IBM) East Africa operations, about 20 years after joining the company in New York. The country was still recovering from a political crisis that erupted following the disputed election of President Mwai Kibaki, leaving thousands dead or homeless. The IBM executive encountered a Kenya unrecognizable from his childhood, a growing economy with great potential but also constrained by every infrastructure challenge imaginable. Some Kenyan government departments still used paper to store data, and traffic jams were epic.
For IBM and its new chief executive officer, Virginia "Ginni" Rometty, the problems of Kenya and elsewhere in Africa add up to a tantalizing opportunity. As IBM's ubiquitous Smarter Planet ads never tire of mentioning, the company has consulting expertise in hardware, software, and data management systems it claims can improve agricultural productivity, government efficiency, and the performance of power grids and transportation networks. Much of Africa needs help in all of the above.
So just as former CEO Samuel Palmisano championed India and Louis Gerstner took on China before him, Rometty views the continent as a can't-miss growth opportunity. In August she flew to Nairobi to promote the opening of a new research lab and spent time with President Kibaki. Rometty, who declined to be interviewed for this article, was back again in early February to visit customers. "We're in countries we never would have thought we'd be going to," IBM's Mwai says.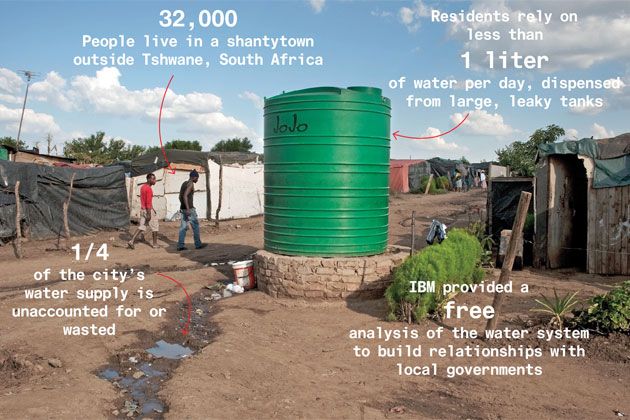 ~~~~~~~~~~~~~~~~~~~~~~~~~~~~~~~~~~~~~~~~~~~~~~~~~~~


~~~~~~~~~~~~~~~~~~~~~~~~~~~~~~~~~~~~~~~~~~~~~~~~~~~
U.S. Supreme Court Justice Sonia Sotomayor on Monday condemned racially charged language used by a federal prosecutor in Texas. Huffington Post: Sonia Sotomayor Condemns Prosecutor's Racially Charged Question.
~~~~~~~~~~~~~~~~~~~~~~~~~~~~~~~~~~~~~~~~~~~~~~~~~~~
The justice, appointed to the court by President Barack Obama in 2009, took the relatively unusual step of writing a statement to accompany the nine-member Supreme Court's announcement that it would not take up a criminal case.
Sotomayor took issue with the unidentified prosecutor who, while questioning an African-American defendant in a drug case, asked: "You've got African-Americans, you've got Hispanics, you've got a bag full of money. Does that tell you - a light bulb doesn't go off in your head and say, this is a drug deal?"
The first Hispanic Supreme Court justice, Sotomayor wrote that the prosecutor had "tapped a deep and sorry vein of racial prejudice that has run through the history of criminal justice in our nation."
The question was "pernicious in its attempt to substitute racial stereotype for evidence," she added. Sotomayor also accused the Obama administration of playing down the issue.



~~~~~~~~~~~~~~~~~~~~~~~~~~~~~~~~~~~~~~~~~~~~~~~~~~~~~~~~~~
Voices and Soul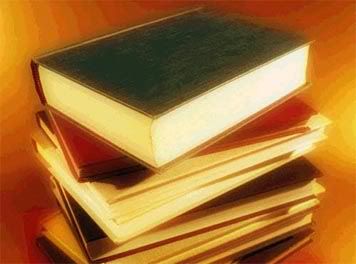 by Justice Putnam
Black Kos Poetry Editor
A small add placed in a small newspaper offering a small remainder of an inherited largesse. A sitting in a small room. A drawing on a small canvas. Then, a small amount of color splashes texture as a small shadow emerges from a small corner just above the edge of the easel. A small beacon of light from a small and forgotten lamp illuminates the center and focal point of the small, artistic endeavor; telling a small story of the grand scheme of things.
It is but a small panel on a small triptych depicting a Still Life with Poverty.
There Came a Soul

She arrived as near to virginal
as girls got in those days—i.e., young,
the requisite dewy cheek
flushed at its own daring.
He had hoped for a little more edge.
But she held the newspaper rolled like a scepter,
his advertisement turned up to prove
she was there solely at his bidding—and yet
the gold band, the photographs ... a mother, then.

He placed her in the old garden chair,
the same one he went to evenings
when the first tug on the cord sent the bulb
swinging like the lamps in the medic's tent
over the wounded, swaddled shapes that moaned
each time the Screaming Meemies let loose,
their calculated shrieks so far away
he thought of crickets—while all around him
matted gauze and ether pricked up
an itch so bad he could hardly sketch
each clean curve of tissue opening.
I shut my eyes, walk straight to it.
Nothing special but it's there, wicker
fraying under my calming fingers.

What if he changed the newspaper into a letter,
then ripped it up and tucked the best part
from view? How much he needed that desecrated
scrap! And the red comb snarled with a few
pale hairs for God in his infinite greed
to snatch upon like a hawk targeting a sparrow—
he couldn't say At least I let you keep your hair
so he kept to his task, applying paint
like a bandage to the open wound.

Pretty Ida, out to earn a penny
for her tiny brood.
He didn't mask the full lips
or the way all the niggling fears
of an adolescent century
shone through her hesitant eyes,
but he painted the room out, blackened
every casement, every canvas drying
along the wall, even the ailing coffeepot
whose dim brew she politely refused,
until she was seated
as he had been, dropped
bleak and thick,
onto the last chair in the world.
~~~~~~~~~~~~~~~~~~~~~~~~~~~~~~~~~~~~~~~~~~~~~~~~~~~~~~~
Welcome to the Front Porch