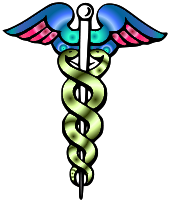 Nine days ago I wrote about the fraternity brothers at Emerson College who were raising money for a transman pledge's top surgery. Ultimately the brothers raised $20,918 of their goal of $2,000.
There is now more recent news. Administrators at Emerson College took it upon themselves to contact the student insurer, Aetna, to "ask for clarification" of the initial denial of coverage. Transgender benefits were supposed to be part of the college's policy with Aetna since 2006. According to the college, Emerson was one of the first colleges in the nation to remove exclusion of transgender benefits from its policy.

The conversations that followed led to the discovery that the policy language had inadvertently not been updated by Aetna on their internal documents. This inaccuracy led to the rejection of coverage.

--Emerson College statement
The pledge, Donnie Collins, has posted a video:
There was an update on February 27.

We are HAPPY to announce that ALL excess money will be given to the Jim Collins Foundation. Official Announcement to come soon!
The Indiegogo has an a more recent update:
After working with Aetna Insurance, Emerson realized that even though the college's insurance plan covers top surgery, the language never made it into the official policy, resulting in the rejection. All documentation has been quickly revised, and this week Donnie has confirmed with his surgeon's office that insurance will cover the procedure.

This is very surprising news, and means that he only needs to pay copay instead of the full $8125. As promised, all excess funds have been pledged to the Jim Collins Foundation.

We are all thrilled that things have worked out for Donnie, and the college's insurance policy has been updated with the correct language.