Science News

Russian scientists may have found new life under Antarctic ice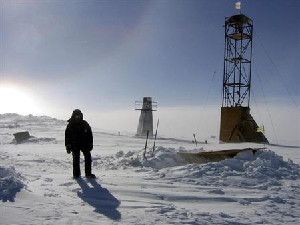 Reuters

(Reuters) - Russian scientists believe they have discovered new life forms sealed off for millions of years in a subglacial lake deep under the Antarctic ice, the RIA news agency reported on Thursday.

After more than a decade of stop-and-go drilling, Russia pierced through Antarctica's frozen crust last year and took back samples of water from a vast lake that has lain untouched for at least 14 million year.

Scientists say the icy darkness of Lake Vostok, under some 12,139 feet of ice, may provide a glimpse of the planet before the Ice Age and clues to life on other planets.

"After excluding all known contaminants, bacterial DNA was found that does not match any known species in world databases," Sergei Bulat of the St Petersburg Nuclear Physics Institute told RIA.


Rumour points to completely boring Higgs boson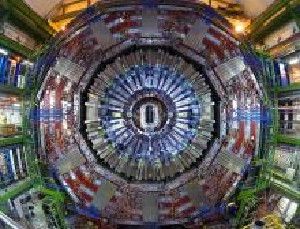 by Michael Slezak

Yesterday the Higgs was shy. Today it's just plain boring. A rumour sparked by a CERN physicist on Twitter suggests the one remaining quirk in the Higgs boson's behaviour has been all but wiped out by the latest data analysed at the Large Hadron Collider.

If the rumour is confirmed, it will end a nine-month hunt to pin down the exact nature of the boson, which began last July when it was announced. It will mean the Higgs boson is both a stunning theoretical triumph and, for those hoping the particle might have quirks that would hold clues to some big questions about the universe, a disappointment.

Detectors at the LHC do not detect the Higgs directly but look at the slew of particles that it decays into. One of the most intriguing oddities to surface last year was that the new particle appeared to decay into pairs of photon more often than our current best theory, the standard model, predicts the Higgs should.

Technology News

Senate Introduces Bill to Legalize Unlocking Phones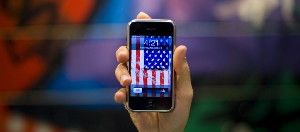 Ben Munson

One day after the White House responded to a petition in favor of legalizing unlocking phones, Sen. Ron Wyden (D-Ore.) has introduced a bill to allow consumers to unlock their phones for "interoperability purposes."

The Wireless Device Independence Act proposes to amend current law to allow carrier unlocking. On the House side, Rep. Jason Chaffetz (R-Utah) is working on similar legislation.

This isn't the first time Wyden has introduced legislation in regards to the wireless industry. In 2011, he introduced the Wireless Tax Fairness Act to help alleviate tax burden upon innovations to the industry.

Unlocking phones was previously exempt from the Digital Millennium Copyright Act, but the Library of Congress last year decided to end the exemption, making the practice illegal beginning in January.

Shortly after the Librarian's ruling, a petition was put forth to once again legalize unlocking phones. The petition gathered more than 114,000 signatures online, prompting a response from the White House.


Dash cam video: Benefit or distraction?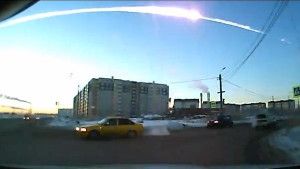 Pallab Chatterjee

In the wake of the recent meteor strike in Russia, the prevalence of dash cam video and stills has been brought to the front of discussions. The vast availability of vehicles with these devices - most ranging from VGA to 1080P resolution - makes for a great source of scientific content for analyzing such an event (see image below courtesy of the BBC).

These cameras, most with MicroSD storage for the DVR, record 30-60 minutes of video and then re-record the loop. The goal is to help document accidents and determine fault of others versus the fault of the driver.

The diversity of dash cams also has a range of "ease of use" levels. The typical dash cam uses a suction mount to connect it to the front window. Just like navigation systems, phones, radar detectors, bridge toll crossing tags, parking stickers, etc., it is another device or obstacle that is consuming the precious visibility area of the front window. This device however requires buttons to control, and in some models has a distracting screen that is in the view path for the driver (see image (below) of good and bad positioning and design).

Environmental News

The Earth is on track to to be the hottest it's been in 11.3 millennia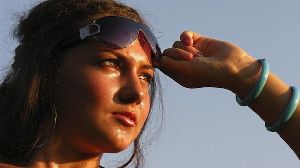 By Agence France-Presse

The Earth is on track to becoming the hottest it has been at any time in the past 11.3 millennia, a period spanning the history of human civilization, a study published Thursday has found.

Based on fossil samples and other data collected from 73 sites around the world, scientists have been able to reconstruct the history of the planet's temperature from the end of the last Ice Age around 11,000 years ago to the present.

They have determined that the past 10 years have been hotter than 80 percent of the last 11,300 years.

But virtually all the climate models evaluated by the Intergovernmental Panel on Climate Change predict that the Earth's atmosphere will be hotter in the coming decades than at any time since the end of the Ice Age, no matter what greenhouse gas emission scenario is used, the study found.

"We already knew that on a global scale, Earth is warmer today than it was over much of the past 2,000 years," said Shaun Marcott, the lead author of the study, which was published in Science.


Canada's Arctic glaciers headed for unstoppable thaw: study
By Environment Correspondent Alister Doyle

(Reuters) - Canadian glaciers that are the world's third biggest store of ice after Antarctica and Greenland seem headed for an irreversible melt that will push up sea levels, scientists said on Thursday.

About 20 percent of the ice in glaciers, on islands such as Ellesmere or Devon off northern Canada, could vanish by the end of the 21st century in a melt that would add 3.5 cm (1.4 inch) to global sea levels, they said.

Governments are trying to understand every likely centimeter of sea level rise caused by global warming to plan how to protect cities from New York to Shanghai or low-lying coasts from Ghana to Bangladesh.

"We believe that the mass loss is irreversible in the foreseeable future" assuming continued climate change, the scientists, based in the Netherlands and the United States, wrote in the journal Geophysical Research Letters.

Medical News

Shoes That Replicate Being Barefoot May Be Bad For Your Bones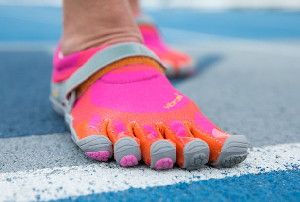 Alan McStravick for redOrbit.com

If you've expressed any interest in exercise on Google or 'liked' a themed race on Facebook, you have, more likely than not, had targeted advertising pop-ups introducing you to the growing trend of minimalist and barefoot footwear. On running trails and at races, the prevalence of 'barefoot running' has likely not gone unnoticed.

In a new study by researchers from Brigham Young University (BYU), the benefits and pitfalls of this relatively new footwear are explored.

In the scope of human history, shoes designed specifically for running and exercise are a relatively new concept. In fact, shoes designed specifically for the runner didn't truly exist in the US until the mid-1960s. A small company called Blue Ribbon Sports imported the new Tiger shoes from Japan. From this humble beginning, Blue Ribbon Sports was responsible for generating interest in the burgeoning running-shoe industry. In 1978, Blue Ribbon Sports changed their name to Nike and the rest is history.


Processed Meats May Be Killing You Softly
Brett Smith for redOrbit.com

According to the aging crooner Morrissey, "meat is murder," yet a new study in the journal BMC Medicine suggests the eating too much meat may also be suicide.

An international study involving almost half a million people and spanning an average of 13 years found a direct correlation between the consumption of processed meats and fatal health conditions such as cardiovascular disease and cancer.

"Risks of dying earlier from cancer and cardiovascular disease also increased with the amount of processed meat eaten," said lead author Sabine Rohrmann of the University of Zurich. "Overall, we estimate that 3 percent of premature deaths each year could be prevented if people ate less than 20 grams processed meat per day."

The study's authors define processed meat as meat that has been treated in some way to extend its shelf life, change its taste, or make it more palatable.

Although people who ate higher amounts of processed meat were also more likely to engage in smoking, be overweight and have other associated risk factors – the researchers accounted for these additional risk factors and still found that processed meat had a negative impact on long-term health outcomes.

Space News

German flight set to take off with comet tourists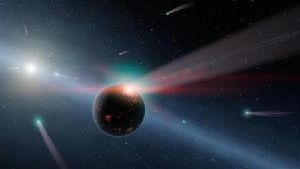 Reuters

(Reuters) - A German travel agency is selling tickets for a flight to give 88 astronomy buffs a close-up view of one of two rare comets expected to pass Earth this year.

Eclipse Travel, based in Bonn, has joined charter agency Air Partner and airline Air Berlin to organize flight AB1000 on March 16 as comet Pan-STARRS passes through the solar system, 100 million miles from Earth.

The last comet to dazzle Earth's night-time skies was Comet Hale-Bopp, which visited in 1997. Comet 17P/Holmes made a brief appearance in 2007.

The Boeing 737-700 flight will zig-zag at 11,000 meters (36,089 feet) altitude for the viewing with an Air Berlin spokesman saying only 88 of 144 seats on board filled to ensure all travelers are close to a window.


Discovery Of Rare Supernova Has Some Astronomers Pondering Their Premises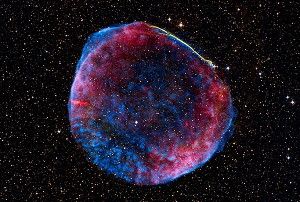 John P. Millis

Astronomers have long been aware of supernovae – brilliant explosions ejecting massive amounts of gas and energy into the surrounding medium. But occasionally one of them is different, set apart, unlike anything we have seen before.

Researchers with the Harvard-Smithsonian Center for Astrophysics (CfA) have announced in a new paper that one such event has been discovered.

Supernovae are split into sub-types. While some of them can be traced to the collapse of massive stars, others arise from the accretion of mass onto a tiny white dwarf, barely more massive than our Sun, yet far more dense. The exact manner in which the supernova proceeds can further subdivide supernovae into different classes.

One of the rarest classes is known as Type Ibn. Only five previous events have ever been seen and they were all found in galaxies similar to the Milky Way – young spiral systems with significant ongoing star formation.

The working theory is that such supernovae are the result of the collapse of massive stars that had ejected massive amounts of helium prior to their collapse. The catch is such high mass stars – those on the order of 100 solar masses – do not live very long. Because of the immense gravitational pressure on their cores, the rate of fusion needed to sustain hydrostatic equilibrium is immense and they quickly burn through their nuclear fuel.

Odd News

Subaru Recalls Cars That Can Start On Their Own
manufacturing.net

DETROIT (AP) -- Subaru of America is recalling more than 47,000 cars and SUVs with remote starters because the engines can start on their own.

The recall affects some Legacy and Outback cars from the 2010 to 2013 model years. Also covered are the Impreza from 2012 and 2013 and the XV Crosstrek from 2013.

Subaru says that if the key fob is dropped, it can malfunction and start the engine. The motor will run for up to 15 minutes, but could continue to start and stop until the car runs out of gas or the fob battery dies. If the cars are parked in a garage, there's a risk of carbon monoxide buildup.

The cars all have automatic or continuously variable transmissions. Subaru dealers will replace the fobs free of charge.

There was no mention of injuries related to the recall. Calls to Subaru early Thursday were not immediately returned.