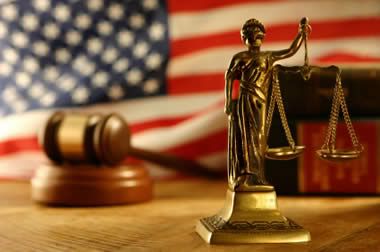 Name the states with four letters.
Iowa, Ohio, Utah. These states don't exactly inspire transpeople with confidence about the prospect for progress. Iowa has done the best of the three, of course, but Ohio has mostly been known by us as one of the states that refuses to issue changed birth certificates. And Utah is…well…Utah.
But we have indeed had some progress in these places.
Those stories and more on the inside.
Jodie Jones started living as a woman in May 2011. But in November of that year she was confronted by a female sheriff's deputy at the Johnson County (IA) Courthouse.
Deputy Susan Henderson, since retired, allegedly yelled at Jones to leave the restroom immediately. Jones complied with the order but told the deputy she had a legal right to use the restroom. The deputy told her she had to leave "regardless of what the law is."
Under Iowa law it is discrimination to deny a person the use of a public accommodation on the basis of gender identity. The Iowa Civil Rights Commission, to whom Jones filed a complaint about the treatment, says that state law requires that individuals be permitted to access public facilities based on their gender identity rather than their sex at birth. The ICRC recommended the Administrative Law judge rule in Jones' favor, which she has done.
The deputy acknowledged asking Jones to leave the restroom but disputes the accusation that she yelled at Jones. She testified that she had seen Jones in female attire previously at the courthouse, but denied knowing she was transgender until she received the civil rights complaint.
The investigation revealed Deputy Henderson had seen Jones in female clothing on more than one occasion at the Johnson County Courthouse. On November 30, 2011, Jones was dressed as a female and she used the women's restroom. Deputy Henderson had sufficient information to conclude Jones was a transgendered woman.

--Judge Palmer
Her affidavit and interview confirm Henderson believed it to be reasonable to 'ask a person to use the restroom that is appropriate to their physical gender.' She may not have intended to embarrass or belittle Complainant by doing so, but her statement shows that Complainant would have been allowed to use the women's restroom if Complainant had been born a biological female rather than merely self-identifying and presenting as a female. Such a statement is direct evidence of discrimination based on Complainant's gender identity.

--Sara Stibitz, a civil rights specialist for the ICRC
Jones, an Army veteran who grew up on a hog farm near West Chester and currently a student at the University of Iowa, says she was frightened and humiliated by the incident and plans to sue the county unless the two sides can come to a suitable settlement. But Jones said any settlement must include an admission of wrongdoing from the sheriff's department.
The primary thing that motivated this is I don't want anyone else to suffer what I suffered. Frankly, I was extremely dismayed that when I told the sheriff's deputy what the law said, she said, 'I don't care.' They're officers of the law. They should have to follow the law too. I don't want this to happen again at the Johnson County Courthouse. And also want to make it easier for anyone in my situation, coming along behind me, to assert their rights. I don't mind doing this sort of thing, but some people are more timid about asserting their rights.

--Jones
In Columbus, Ohio, a judge has ordered the Capital Club
to pay a $1000 fine
in the city's first-ever transgender discrimination case. Attorneys for Columbus Hospitality LLC, managers of the private Capital Club,
pleaded no contest
to a charge of unlawful employment practices against 53-year old Savanna DeLong, who worked as a massage therapist at the club.
Although the state of Ohio does not offer discrimination protections for people on the basis of gender identity, but the city of Columbus does.
DeLong alleged that the club terminated use of her services when they found out she was making the transition from being a man to being a woman.
Video of Ms. DeLong is apparently not embeddable.

We've done nothing wrong – (the plea) was a business decision.

--Columbus Hospitality Management President, Charles Lagarce
I hope this has some impact, and companies realize that we're a class of people, too, and we should be treated like everyone else.

--DeLong
A parallel case was filed against the general manager, but that case was dismissed after the general manager completed diversity training.
In order to be true to the title, I felt really should include a victory from Utah, so I went looking for one. What I found was a less than victory, but is still being seen as progress.
Sen. Stephen Urquhart (R- St.George) has announced that he is unable to assemble enough votes to in the Utah Senate to support a statewide ban on discrimination based on sexual orientation or gender identity (which the bill itself describes rather as "sexual identity").
Still, the bill, which has been introduced in the Legislature for 5 years in a row, went further than ever before, actually being voted out of committee with approval.

It's a breakthrough piece of legislation.

We have had a huge leap this year toward evolving.

--Sen. Jim Dabakis (D-Salt Lake City), a cosponsor of the bill who is the first openly gay person to lead a state party in Utah
Salt Lake City became the first local government to offer anti-discrimination protection in 2009. Since then fifteen other cities and counties have followed suit.
The proposal, which would have exempted religious organizations and any organization advocating a viewpoint that would be affected by employing someone who was LGBT (eg. the Boy Scouts), was not supported by the Mormon Church or opposed by it. Urquhart's fellow Republicans rather felt that "protecting people because of their sexual orientation violates the religious freedom of people who do not support the lifestyle."
Dabakis and Urquhart hope that over the next year they can sway the Church to support the legislation, as it did the 2009 Salt Lake City ordinance.
Urquhart hopes that the opinions of his fellow republicans will eventually shift as his have.

I feel a little late to the party, but I'm sure glad I'm here.
He plans to reintroduce the legislation every year until it passes.
In Colorado, the case of Coy Mathis, the 6-year-old who was denied use of the girls restroom in elementary school and was subsequently withdrawn from the school to be home schooled, has ground to a halt. School officials say that since the parents declined to meet with district officials in December, the district chooses not to enter into mediation.

GLAAD, the nation's lesbian, gay, bisexual and transgender (LGBT) media advocacy and anti-defamation organization, and the Transgender Legal Defense and Education Fund (TLDEF) today announced that Eagleside Elementary School in Fountain, CO has rejected mediation in a civil rights case asking the school to allow 6 year-old transgender student Coy Mathis to use the girls' bathroom at her school.
Video is again not embeddable
.
The case will thus move on to the Colorado Division of Civil Rights, which will have 180 days to complete its investigation. The party that the CDCR rules against will then be able to file an appeal, at which point the case enters the court system.