The Daily Bucket is a regular feature of the Backyard Science group. It is a place to note any observations you have made of the world around you. Snails, fish, insects, weather, meteorites, climate, birds and/or flowers. All are worthy additions to the bucket. Please let us know what is going on around you in a comment. Include, as close as is comfortable for you, where you are located.
Yesterdays bucket led to a conversation about the benefits of yard ponds. With the return of wintry weather here in mid Mo. after a very short but wonderful taste of spring, it has me longing for the warm days that will bring out the dragonflies and other aquatic bugs that use our little ponds. Since I'm overdue, ( as usual) on putting out a bucket, I thought this snowy morning would be a good time to put one together, and since the yard ponds were fresh in my mind I decided to do one about some of the insects that live there.
Looked around last night and could only find one pond pic and some of you saw it in yesterdays bucket. But I'll post it again for any that missed it and one more that I found this morning, ( in my dragon fly folder, where else would I keep it?) so will post it as well.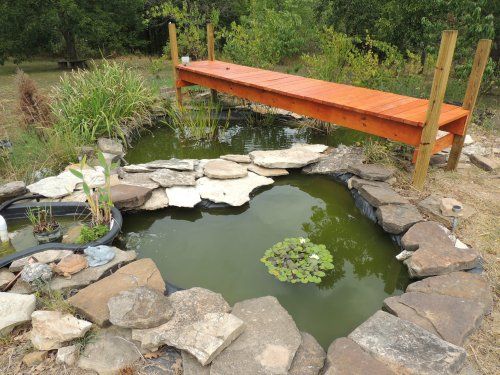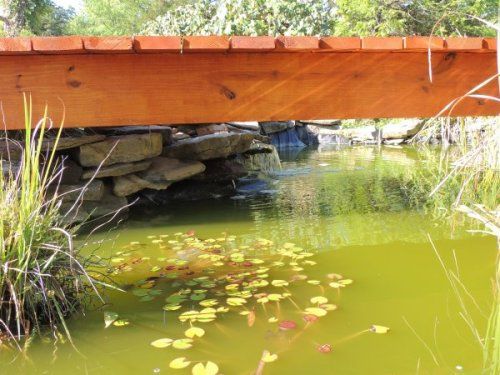 We have one species of water skippers. I suspect at some time in the past we unknowingly brought in some eggs on a pond plant.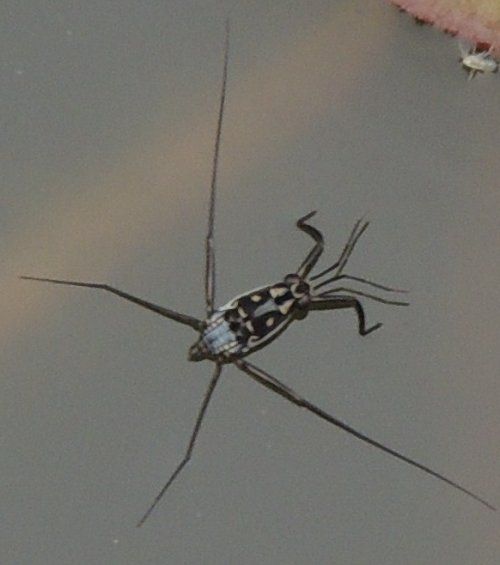 One of my favorite pics of the yard ponds residents is this one of a Six spotted fishing spider. What a beauty!
These next three were night time visitors to our porch light last summer. I haven't actually seen them at the pond but strongly suspect that they began their lives in one or the other of them.
The first is a Neoperla stone fly.
This big fellow is a Neohermesconcolor Fishfly, a close relative of the stonefly above.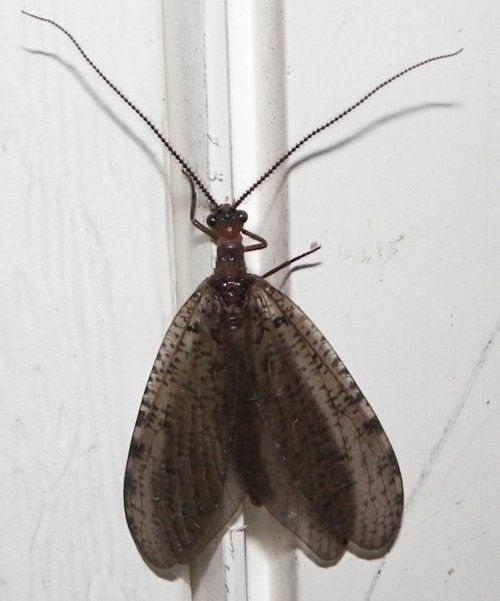 And this one is an Anthopotamusneglectus, or as most of us know them, a mayfly.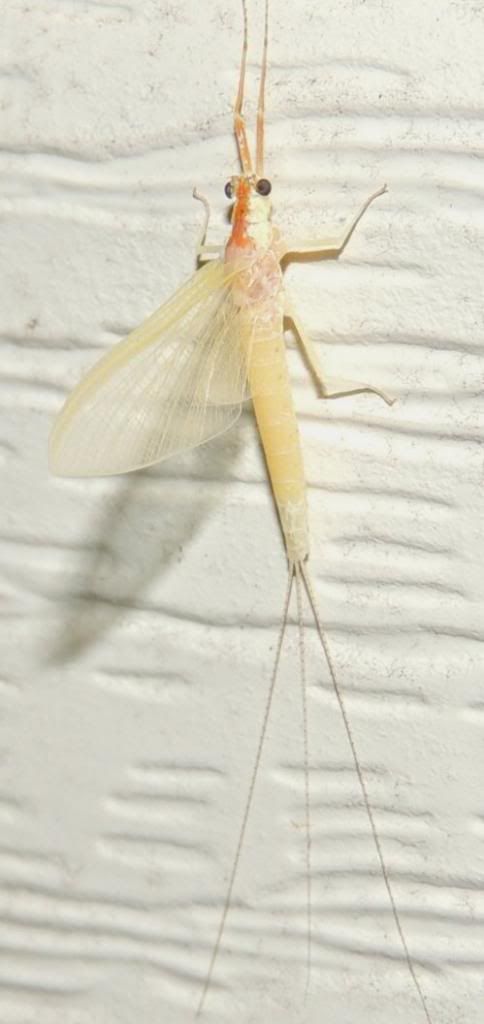 When we built the pond we were thinking mostly about dragonflies and such as that but as we soon found out there were many other insects and other bugs that would use the pond as well. Wasps, I'm happy to say, because they happen to be one of my favorite insects, are regular visitors.
Polistesmetricus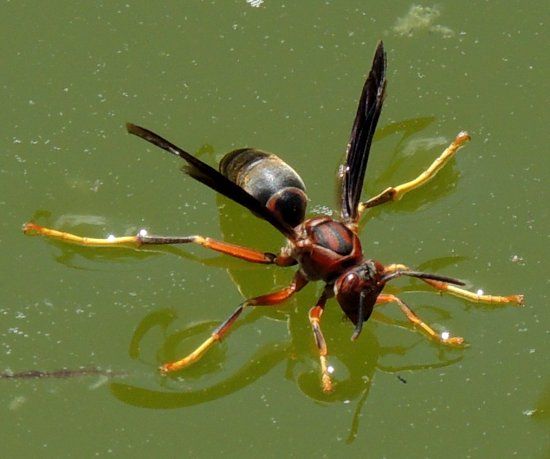 Polistesfuscatus , what a beautiful creature!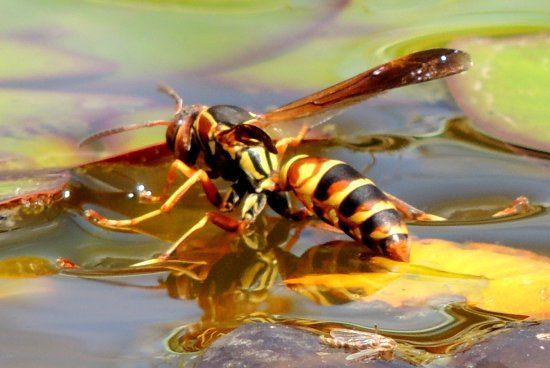 And another Polistesfuscatus, they come in a variety of colors!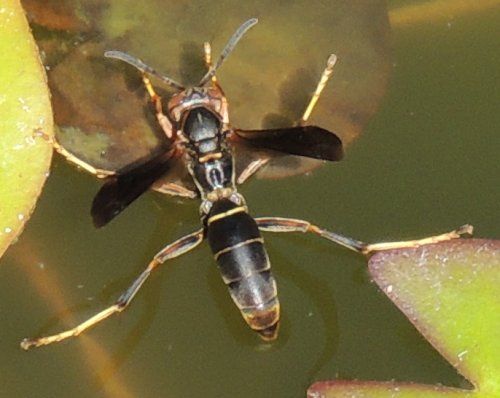 One more Polistes but not sure of species on this one.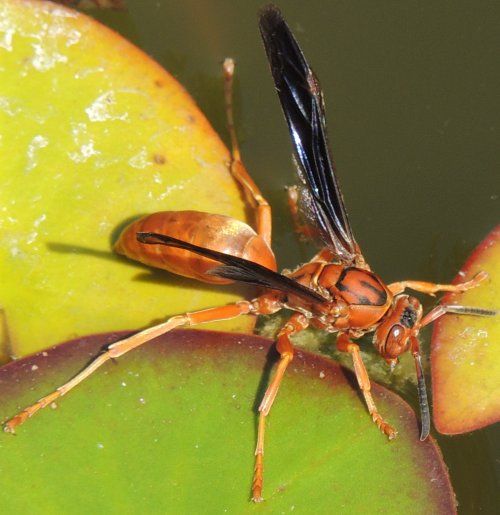 Those were all paper wasps, but mud daubers also use the pond regularly too.
Sceliphroncaementarium

No ID on this one, too many look alikes. ( : I think it may be a Chalybion but not sure yet.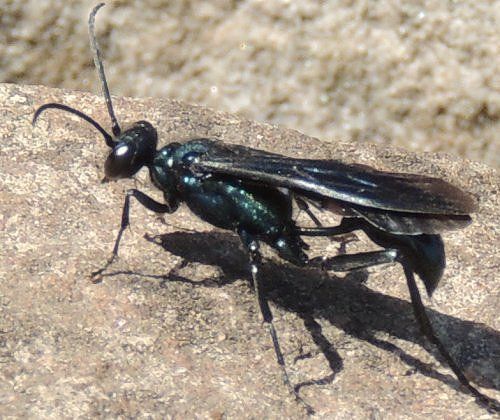 Potter wasps also use the ponds as a water source when making their mud pots.
Monobisquadridens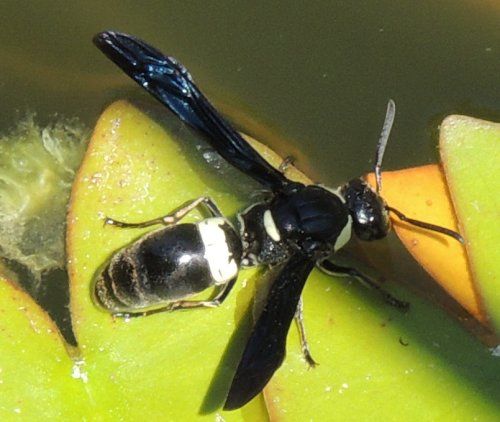 Of course no diary dealing with pond critters would be complete without dragonflies. We have many different species in this area but these two are the only species that I see regularly at the ponds. The blue dashers are by far the most common visitors.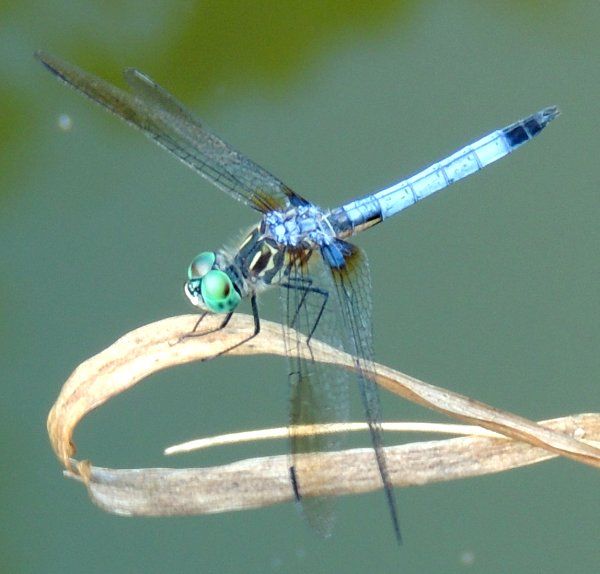 Pond hawks like this one are also regulars at the yard ponds too.
These next two are some type of diving beetle. I don't have either of them IDd yet but both are relatives of the famous giant toe biters that most people are familiar with, very similar bugs but these don't grow as large. The first one I found while cleaning the ponds and the second one crawled up out of one of the potted plants after I had refilled the pond. I guess all my activity woke him from his winter sleep.
There are many other types of animals that visit our little ponds, everything from whitetailed deer to birds, and a large variety of amphibians, but those are for another diary on another day.
So, even though maintaining a yard pond involves a bit of work, they bring many rewards and are well worth the effort to us.
Snowing here in mid Mo. this morning, so looking through last summers pond pics finding some for this diary was a nice escape from the wintry weather outside.
Your turn, tell us what's happening in your neck of the woods.
2:16 PM PT: UPDATE. Matching mole straightened me out that fishflies and stoneflies are not close relatives at all. And that my beetles aren't closely related to toe biters at all. Completely different order in fact. In double checking to see if he was right I stumbled onto the ID of the second one it's a Predaceous diving beetle, Acilius fraternus. ( I think....)
My bad, sorry for the misinformation, I was running on assumptions......
Thanks for the help mole!