Meet Chester. When our beloved English Bulldog, Beauchamp, died unexpectedly at the age of 5 we were all devastated, including our little French Bulldog Maggie. Once we got through the grief, we began searching for a companion for Maggie and her two dads. We found an extremely reputable breeder of French Bulldogs and arranged to meet her newest litter. When we arrived, we were invited to sit on her back patio and she brought out this little guy. We fell immediately in love.
But First, A Word From Our Sponsor:
Top Comments recognizes the previous day's Top Mojo and strives to promote each day's outstanding comments through nominations made by Kossacks like you. Please send comments (before 9:30pm ET) by email to topcomments@gmail.com or by our KosMail message board. Just click on the Spinning Top™ to make a submission. Look for the Spinning Top™ to pop up in diaries posts around Daily Kos.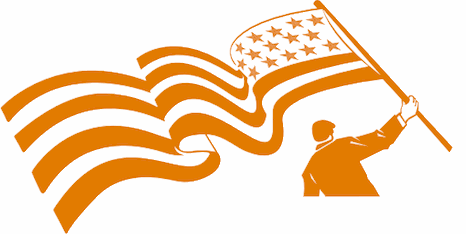 Make sure that you include the direct link to the comment (the URL), which is available by clicking on that comment's date/time. Please let us know your Daily Kos user name if you use email so we can credit you properly. If you send a writeup with the link, we can include that as well. The diarist poster reserves the right to edit all content.
Please come in. You're invited to make yourself at home! Join us beneath the doodle...
We brought Chester home with us the following week. That was 10 years ago. Maggie died two years ago and now he is the senior dog to our French Bulldog rescue, Lissy. We all make a very happy pack together.
About a year and a half ago, I came home one afternoon and Chester greeted me at the door with his usual off-the-chart level of excitement. He was bouncing up and down like he was on a pogo stick and barking his fool head off, except there was no actual sound coming out. He had completely lost his voice. He seemed fine otherwise and we determined that we didn't need another vet bill. That was a mistake. Over the course of the next few days his bark returned to normal. I didn't think more of it until a few weeks later when he started exhibiting new unusual behavior. He wouldn't come when called, he seemed to be constantly ignoring us and most telling of all, he stopped barking at the mailman. A trip to the vet confirmed it. He most likely had contracted a virus that attacked his ears. He had gone deaf.
It was a huge adjustment for everyone to make. He became more withdrawn and showed signs of being depressed. He didn't want to play with his toys, he would go off and sit in another room alone and he was listless much of the time. The commands and familiar phrases he had known since he was a puppy were of no use anymore. Of course we hugged him and stroked him and made lots of eye contact with him. He clearly felt isolated and we knew we had to do something to establish new ways to communicate with him. Brian and I sat down and together came up with a series of signs we would begin using with him, hoping he would begin to understand what we were trying to do.
We knew that consistency would be key here. So as not to completely confuse him, we began with just one sign, a hand over our mouths to indicate we were about to feed him or give him a cookie. At random times, we would catch his eye, put our hand to our mouth and then run to the cookie jar and give him a treat. Within a couple of days he had caught on. Of course he had always relied a lot on visual clues from us, just like all dogs. He now understood that he could expand those visual clues if we provided them for him.
Over the course of the next few months we began to introduce more signs into his daily routine. The hitchhiker thumb waive was used to ask him if he wanted to go out. A hand over the heart indicated it was time to get his butt back in the house. We developed signs for just about everything he had previously understood by voice command. It was absolutely remarkable to watch this little dog adapt to his new circumstances. He is now back to his old happy self, completely adjusted to a life without sound. Dogs are truly remarkable creatures.
On a side note, did you know that French Bulldogs were once the mark of Parisian prostitutes?

While theories abound about the exact origin of the French Bulldog, the most prevalent opinion is that around the mid-1800s Normandy lace workers from England took smaller bulldogs with them when they sought work in France. In the farming communities north of France that the lace workers settled in, the little bulldogs became very popular as ratters and loyal family companions and their population began to swell. These little bulldogs were in fact "culls" of the established bulldog breeders in England, who were generally more than happy to sell these undersized examples of their breed to fanciers of the "new" breed in England. This was especially true of the "tulip" eared puppies that cropped up at times in bulldog litters. French bulldogs were originally bred as ratters, but are now bred as lap dogs and companions.

As the new, smaller bulldogs gained popularity in France, they became favorites of the Parisian "Belles De Nuit" - the street walkers. One reason for this is that when strolled, the exotic looking dogs brought attention to their owner, and gave potential customers a legitimate reason to chat with her. Another is that the docile breed was content to nap for short stretches when brought to hotel rooms, without making a fuss. Breed historians can still sometimes turn up notorious "French Postcards" bearing images of scantily clad French prostitutes posing with their little "Bouledogues Français". The aura of notoriety that ownership of the little dogs conveyed made them a fashionable way for the well-to-do classes to show off how daring they could be, and they soon became favorites of the "artistic" set across Europe.
Ooh la la!
Now on to Tops!
TOP MOJO
March 16, 2013
(excluding Tip Jars and first comments)
Got mik!
1) Registration Desk at the 2013 CPAC Conference by JekyllnHyde — 160
2) This Explains it Quite Well by JekyllnHyde — 154
3) The best defense for chained-CPI is by Dallasdoc — 144
4) if they have a shiva by KibbutzAmiad — 82
5) I think there is a message here... by Meteor Blades — 79
6) I like the wall sign: "free aluminum foil" n/t by leema — 76
7) At the end of the chase by xulon — 73
8) This is how pathetic it is by greenbell — 72
9) Cutting SS benefits will harm the country... by Love Me Slender — 70
10) There's no point in rallying around Obama by Dallasdoc — 66
11) See, I can't help thinking by LeftHandedMan — 63
12) Writing his family what you wrote here, will work by BvueDem — 62
13) Oh, dear. Well done as always, ericle. by commonmass — 61
14) One major factor is missing from this analysis: by phiddle — 59
15) I just read that apparently whatever "savings" by kovie — 59
16) It SHOULD Piss Off Democrats by JekyllnHyde — 58
17) I kept the title of the original by LeftHandedMan — 57
18) Well... by One Pissed Off Liberal — 55
19) Taking all their money would be the same IMHO. by mrsgoo — 55
20) Support of chained CPI insures a 2014 clusterf*ck! by bobswern — 55
21) That's what has me absolutely baffled by Siri — 54
22) I'm so sorry for your loss of Buster. by broths — 53
23) I saw Palin by raptavio — 52
24) Thank you so much, KibbutzAmiad by gchaucer2 — 51
25) It's more than just pissing off Democrats, by Eddie L — 50
26) Good morning, Ken. I hope today will be a good day by commonmass — 49
27) The label you want is "Democratic" by Dallasdoc — 49
28) here in St Pete Fl, we have a law against by Lenny Flank — 48
29) You present a great case for Scalia's by commonmass — 48
30) yes, send food to the shiva house by Adam B — 48
31) Sensing a disturbance in the Farce nt by JML9999 — 48
32) In other words by joanneleon — 48
TOP PHOTOS
March 16, 2013
Enjoy jotter's wonderful PictureQuilt™ below. Just click on the picture and it will magically take you to the comment that features that photo. Have fun, Kossacks!