Once we leave the realm of automata mythology, the history of automata is lengthy and fascinating. Since this diary is finite (and hopefully brief and interesting), I won't cover the entire history of automata (or automatons - either plural is correct).
But First, A Word From Our Sponsor:
Top Comments recognizes the previous day's Top Mojo and strives to promote each day's outstanding comments through nominations made by Kossacks like you. Please send comments (before 9:30pm ET) by email to topcomments@gmail.com or by our KosMail message board. Just click on the Spinning Top™ to make a submission. Look for the Spinning Top™ to pop up in diaries posts around Daily Kos.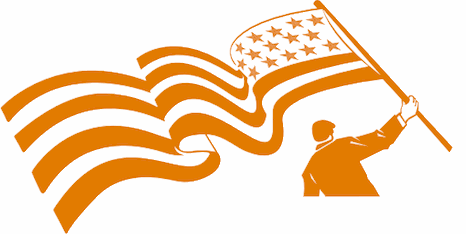 Make sure that you include the direct link to the comment (the URL), which is available by clicking on that comment's date/time. Please let us know your Daily Kos user name if you use email so we can credit you properly. If you send a writeup with the link, we can include that as well. The diarist poster reserves the right to edit all content.
Please come in. You're invited to make yourself at home! Join us beneath the doodle...
The earliest automaton that still exists (that we know of) is the antikythera, a device created to mark the positions of astronomical objects.
Now, we're going to move thousands of years into the future, to the 1700 and 1800's, the Golden Age of Automata.
Jacques de Vaucanson is considered (still) the finest artificer of all times. He lived from 1700 - 1782. He built a duck of gilded copper that swam, ate, drank, quacked, and walked. He also built a flute player that blew air through the flute and whose fingers would move naturally on the flute to play 12 different tunes.
Pierre Jaquet-Doz (1721- 1790) only built three devices, but they are still considered wonders of mechanical engineering. The Writer, The Draughtsman, and The Musician are all still functioning and on display in the museum of Art and History in Switzerland. The Writer can write up to 40 programmed letters meticulously, crossing t's and dotting i's. The Draughtsman draws 4 pictures, and the The Musician plays a piano by depressing the keys, and then bowing after her performance. They are amazing devices. I saw them back in the 70's and the memory of them remains fresh.

Amazing, aren't they?
Joseph Faber took 25 years to build Euphonia, an automaton that spoke with a human voice. It spoke German and English with a German accent.
George Moore built a steam powered automaton man that could walk as fast as 9 miles an hour.
During this Golden Era of automata, the gears and guts of the devices became easier to make and more precise. It was possible to mass produce some of them, and the ease of making them allowed them to become children's toys rather than expensive adult amusements. Even though many modern toys are powered by batteries instead of wind up mechanisms or electricity, they still rely on the gearing and engineering feats of the 19th Century.
An interest in automata has revived (or perhaps, it never really went away), as can be seen in the Japanese robot-building efforts, and the desire to create androids (not the cell phone, but golems that do our bidding, more like Asimov's robots).
Last Saturday, I led a class in basic beginning automaton making, using paper and a simple lever method. The people in the class were amazed and thrilled that, from a single sheet of bristol board paper and a bit of glue, they were able to make a dancing automaton in 2 hours.
We used paper, scissors, and glue because it was a beginning class, and none of us have the brilliance of automata-making of a George Moore or a Pierre Jaquet-Doz, let alone a Jacques de Vaucanson!
This is the classroom set up for work:
This is the automaton we made:
I got the pattern from Kamibox and gave them a donation for using the pattern in the class. The site has many interesting patterns for paper automata, but the instructions are often difficult to follow.
This is why I tossed the instructions and taught the class without them, using a series of models and one unglued model to demonstrate each step.
They had a lot of fun making them and took many pictures (as did I):
None of these people had ever made an automaton before. None of them were engineers of any sort. Two of them were librarians, so they kind of had a head start in knowing where we were going with this. One is a professional artist (who will be showing and selling her work at OctopodiCon and doing panels on art). The delight in their eyes when their paper automata worked was wonderful, and one of them pulled up the Gangnam Dance music on his cell phone so they could have their little men dance to the music. It was cute!
They weren't fancy-shmancy automata that you'd be proud to pass on to your heirs, but they were quite cute and fun for two hours of intense work (we took no breaks, no one wanted to stop working!), and a few hours of play.
I gave everyone in class a Paper Engineers credit for OctopodiCon. bringing them that much closer to that novelty Bachelor of Steampunk degree we'll be awarding people (this year, our classes will be composed of "freshmen" and "sophomores", so we have 201 as well as 101 level classes).
This is one just before the final glue step is made:
Here's a close-up of the much abused sample model that got passed from hand to hand during the class:
And while you have that Gangnam Style music echoing in your mind, let's go explore the Tops: Top Comments, Top Mojo, and the ever-changing and lovely Picture Quilt!
TOP PHOTOS
March 17, 2013
Enjoy jotter's wonderful PictureQuilt™ below. Just click on the picture and it will magically take you to the comment that features that photo. Have fun, Kossacks!