Merry Wednesday, first day of Spring, etc.!
For the first couple of questions I want to revisit that one from yesterday where lots of people said, "I'll get back to you."
Interrogatories
What musical event from any era in history would you like to be able to witness (as a fly on the wall or a human in the crowd). This could include anything from opera premieres, Mozart composing something, or the Festival Express, as long as it involves music. What historical political event would you like to be a fly on the wall at? What sounds can you absolutely not tolerate? What is your favorite feeling? What is your favorite memory of your parents?
The Twitter Emitter
Great nickname for Texas GOP Senator Ted Cruz with his crazy antics ---> RT @limeylizzie: Carnival Cruz.

— The Fighting Liberal (@texyellowdogdem) March 19, 2013
Isn't it cute when the party that wants to tell you when to give birth and whom to marry thinks it's for smaller government?

— LOLGOP (@LOLGOP) March 19, 2013
Republicans are right. Spending is the problem. We spend way too much on subsidies to Big Oil and giveaways to corporate jet buyers

— The Daily Edge (@TheDailyEdge) March 19, 2013
Lets take a moment to honor the brave men and women who supported the Iraq war without moving from their news desks.

— Jamie Kilstein (@jamiekilstein) March 19, 2013
If Voldemort and the Crypt Keeper had a child, it would look like Rick Scott.

— Karl (@JerryMander) March 20, 2013
2003 was also a year that conservatives didn't give a crap about spending.

— Oliver Griswold (@originalgriz) March 20, 2013
John McCain: "I'd love to invade Iran, but I'm not unreasonable. I'll settle for a quagmire in Syria if that's the war that's available."

— Top Conservative Cat (@TeaPartyCat) March 20, 2013
Yes, the Iraq War was sold to America based on lies, but Democrats are at fault too-- it takes two to lie, one to lie and one to listen.

— Top Conservative Cat (@TeaPartyCat) March 20, 2013
Even braver than Bush's decision to invade a country that didn't attack us was his decision to cut taxes to not pay for it.

— LOLGOP (@LOLGOP) March 20, 2013
DID YOU KNOW? 63% of Republicans believe we found WMDs in Iraq, while only 33% believe we found Obama's birth certificate in Hawaii

— The Daily Edge (@TheDailyEdge) March 20, 2013
On This Day
In 1816, the Supreme Court affirmed its right to review state court decisions.
In 1852, "Uncle Tom's Cabin," Harriet Beecher Stowe's novel about slavery, was published.
In 1854, the Republican Party was born in Ripon, Wisconsin.
In 1969, John Lennon married Yoko Ono in Gibraltar.
In 1987, the FDA approved the sale of AZT, a drug shown to prolong the lives of some AIDS patients.
In 1996, the Menendez Brothers (Erik and Lyle) were convicted of the murder of their very rich parents and were subsequently sentenced to life in prison.
In 2004, six soldiers were charged by the U.S. Military of abusing prisoners at Abu Ghraib prison in Iraq.
Born on This Day
43 BC – Ovid, Roman poet (d. 17)
1469 – Princess Cecily of York (d. 1507)
1811 – George Caleb Bingham, American artist (d. 1879)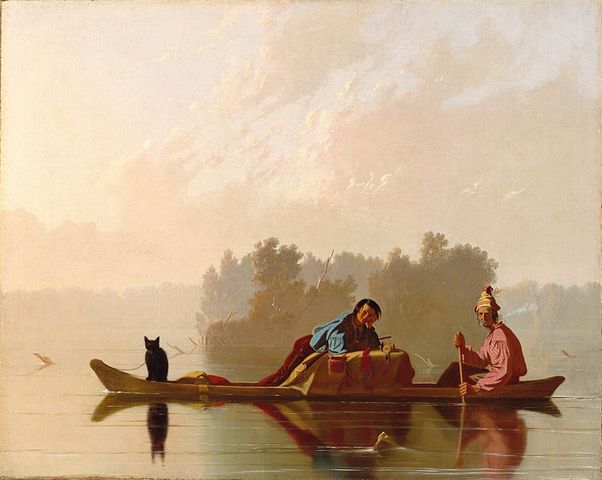 1811 – Napoleon II, Emperor of the French and King of Rome (d. 1832)
1828 – Henrik Ibsen, Norwegian writer (d. 1906)
1831 - Theodor Aman, Romanian painter (d. 1891)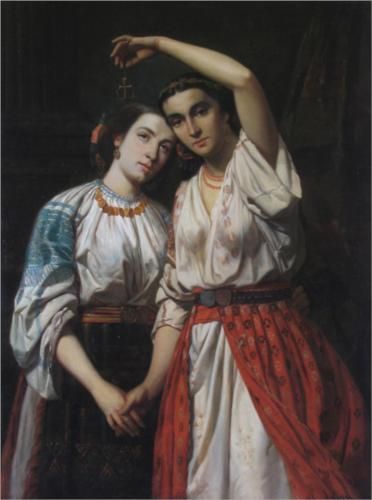 1836 – Sir Edward Poynter, British painter (d. 1919)
1840 – Illarion Pryanishnikov, Russian painter (d. 1894)
1856 – Sir John Lavery, Irish artist (d. 1941)
1903 – Edgar Buchanan, American actor (d. 1979)
1904 – B. F. Skinner, American psychologist (d. 1990)
1906 – Ozzie Nelson, American bandleader and actor (d. 1975)
1907 – Ruby Muhammad, American matriarch of Black Islam (d. 2011)
1908 – Sir Michael Redgrave, English actor (d. 1985)
1914 – Wendell Corey, American actor (d. 1968)
1915 – Sister Rosetta Tharpe, American singer (d. 1973)
1917 – Dame Vera Lynn, English actress and singer
1922 – Carl Reiner, American director
1928 – Fred Rogers, American TV host (d. 2003)
1931 – Hal Linden, American actor
1936 – Lee "Scratch" Perry, Jamaican reggae artist (the ad they showed was Henri the existentialist cat for Friskies - sellout!)
1939 – Brian Mulroney, Canadian politician 18th Prime Minister of Canada
1943 – Gerard Malanga, American poet and photographer
1948 – Marva Wright, American blues singer (d. 2010)
1950 – William Hurt, American actor
1950 – Carl Palmer, English drummer (Emerson, Lake & Palmer, Asia, and Atomic Rooster)
1951 – Jimmie Vaughan, American guitarist (The Fabulous Thunderbirds)
1957 – Spike Lee, American film director
1957 – Theresa Russell, American actress
1958 – Holly Hunter, American actress
1963 – David Thewlis, British actor
1971 – Touré Neblett, American writer and television personality
1972 – Alexander Kapranos, Greek-British musician (Franz Ferdinand, The Yummy Fur, and The Karelia)
1976 – Chester Bennington, American musician (Linkin Park and Dead by Sunrise)
Died on This Day
1619 – Mathias, Holy Roman Emperor (b. 1557)
1681 - Gaspar de Witte, Flemish painter (b. 1624)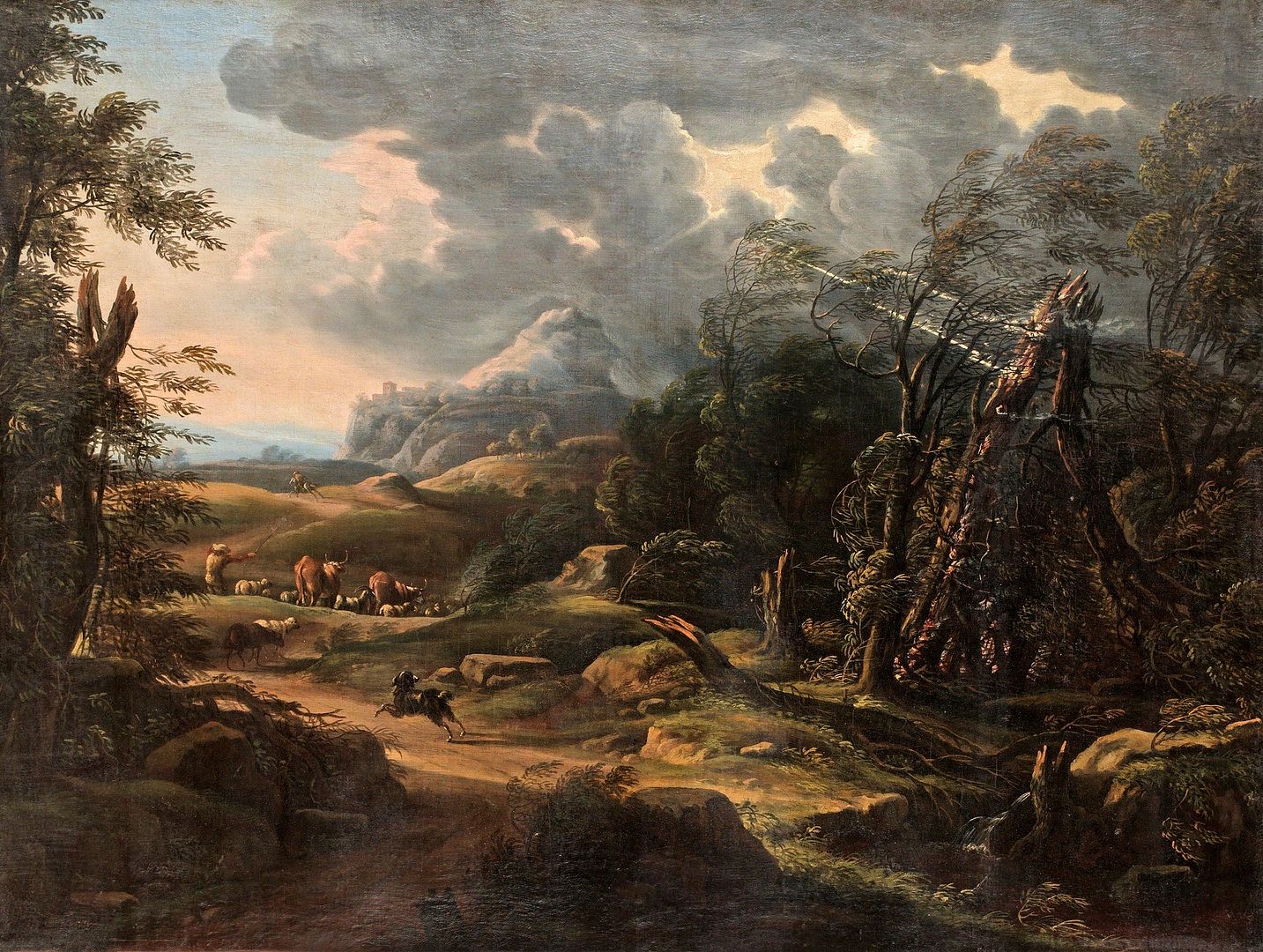 1730 – Adrienne Lecouvreur, French actress (b. 1692) (painting by Antoine Coypel)
1746 – Nicolas de Largillière, French painter (b. 1656)
1771 - Louis-Michel van Loo, French painter (b. 1707)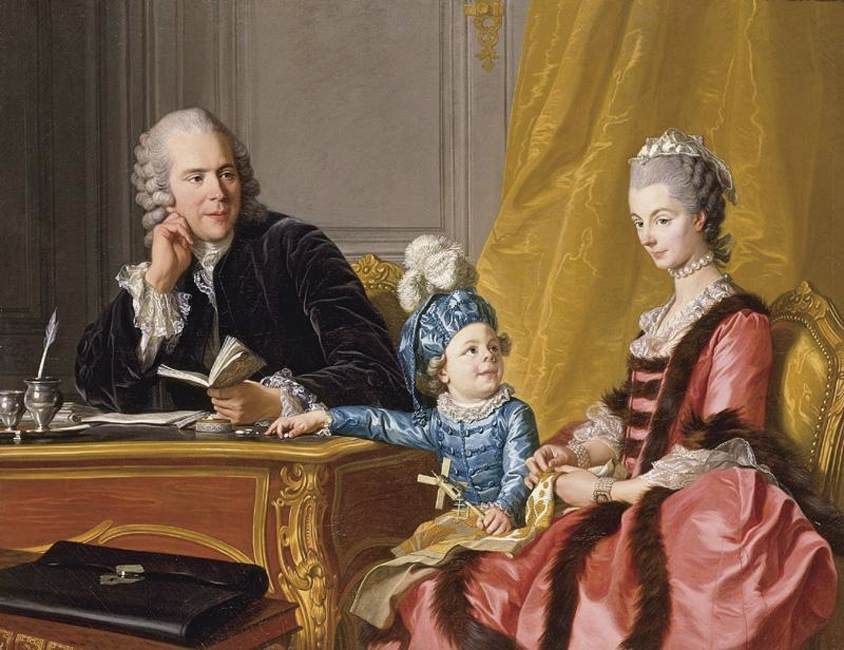 1780 – Sir Benjamin Truman – English brewer (b. ca. 1699)
1830 - Nicolas-Antoine Taunay, French painter (b. 1755)
1835 – Louis Léopold Robert, French painter (b. 1794)
1918 – Lewis A. Grant, American Civil War General (b. 1828)
1925 - Percy Thomas MacQuoid, British artist (b. 1852)
1933 – Giuseppe Zangara, American assassin of Anton Cermak and attempted assassin of Franklin Roosevelt (b. 1900)
1964 – Brendan Behan, Irish playwright and author (b. 1923)
1968 – Carl Theodor Dreyer, Danish film director (b. 1889)
1972 – Marilyn Maxwell, American actress (b. 1921)
1974 – Chet Huntley, American television journalist (b. 1911)
1992 - Avonne Taylor, American actress (b. 1899)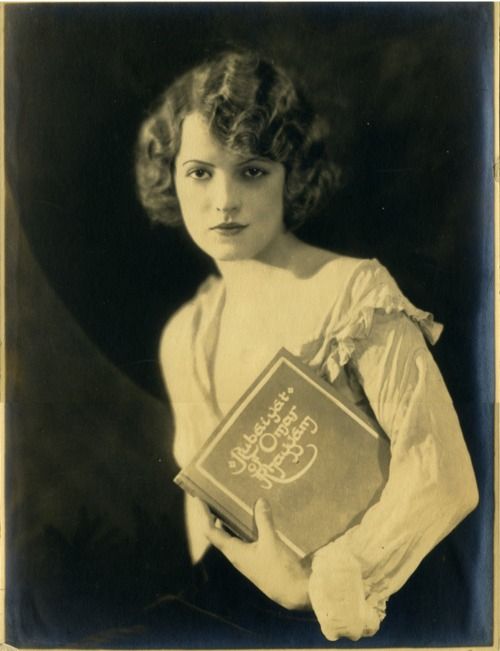 1998 – George Howard, American jazz saxophone player (b. 1956)
2009 – Mel Brown, American/Canadian blues guitarist (b. 1939)
2010 – Liz Carpenter, American feminist writer (b. 1920)
Today is
World Storyteller Day
International Astrology Day
U.N. French Language Day (oh, merde!)
World Sparrow Day
National Ravioli Day
Bock Beer Day
Proposal Day
Festival Of Extraterrestrial Abductions Day
Spring! (Well, for some of us…)