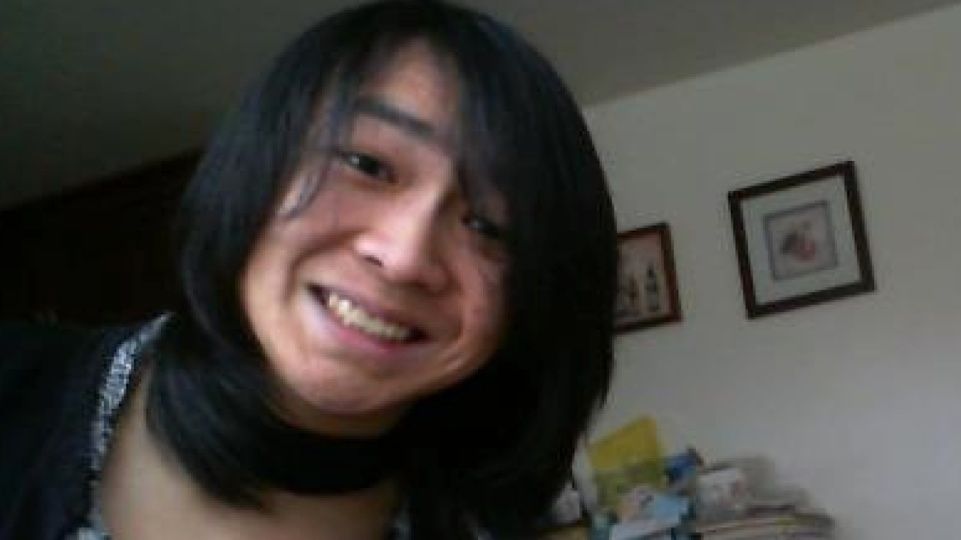 Calliope Wong is finishing up high school at Amity Regional Senior High School in Connecticut. Like high school students all over the country, that has meant sending out hundreds of college applications.
Unlike high school students all over the country, Calliope has the disadvantage of being a transwoman.
She was led to believe her application to Smith College in Northampton, MA would get a fair hearing. Last summer she corresponded with Smith's Dean of Admission Debra Shaver and was assured that she would. But on March 10 Calliope got the bad news. The rejection letter, signed by Shaver, included the following sentence:

Smith is a women's college, which means that undergraduate applicants to Smith must be female at the time of admission.
Wong wrote on Tumblr:

Dean Shaver's words to me over the summer, when I was still trying to figure out Smith's transgender-acceptance policies, were that: "It seems to me that if your teachers provide the language you suggest, all your pronouns would be female and therefore consistent with what Smith is expecting. "She spoke of school papers and transcripts consistently reflecting "female" for my application. Nowhere was there mention of FAFSA, a federal financial aid form.
The FAFSA form reveals Wong to have been born male. In Connecticut, and Massachusetts as well, changing one's name and the gender on ones' passport and driver's license is easy, requiring only a letter of recommendation from a psychologist or gender therapist…but changing sex on the birth certificate requires sex-reassignment surgery.
As Wong shares on her blog:

"-transwomen are most likely not ready for surgery at 17 or 18, the typical age of a college applicant. It's a monumental personal decision that usually arises from years of introspection and deliberation.
[Indeed, most surgeons would not operate on someone before the age of 18…or maybe even older.--Robyn]
-transwomen may not even feel the need for genital surgery. Some transwomen do not experience extreme dysphoria about the state of their genitalia, and opt not to undergo vaginoplasty.
-genital surgery is notoriously expensive (several tens of thousands of dollars, easily), and many transwomen cannot afford to pay for vaginoplasty at this point in their lives."
Mac Hamilton, Smith Student Government Association Diversity Chair, talked with Dean Maureen Mahoney and was told:
Smith does not ask for verification that applicants are female—no birth certificate, no passport, etc. You just must check the 'female' box on the Common Application. The only time admissions would ask about the sex of the applicant would be if there was an inconsistent use of pronouns throughout the application, including in reference letters.
On the other hand the Smith website gives the following direction:
How should I answer the sex question? Federal guidelines mandate that we collect data on the legal sex of all applicants. Please report the sex currently listed on your birth certificate. If you wish to provide more details regarding your sex or gender identity, you are welcome to do so in the Additional Information section.
Following up with Shaver, Calliope was told to check "Female".
The history of the application is available from Calliope's friend Sarah Giovaniello at Broad Recognition.

If Smith College's policies are built on fears of illegitimacy and backlash: men pretending to be women and seeking to gain access to women's colleges for nefarious or dishonest purposes, there is no empirical evidence that such a case would be in the majority.

I am not a rapist; I am not a criminal, and it is not fair to assume that I am such a person.

Thing is, I'm a girl who wants to just wants her fair shot at Smith.

--Calliope Wong
Mind you, if a Smith college student transitions from female to male, said student does get to remain a Smith College student.
The website Smith College Q&A is advocating for the admittance of transwomen.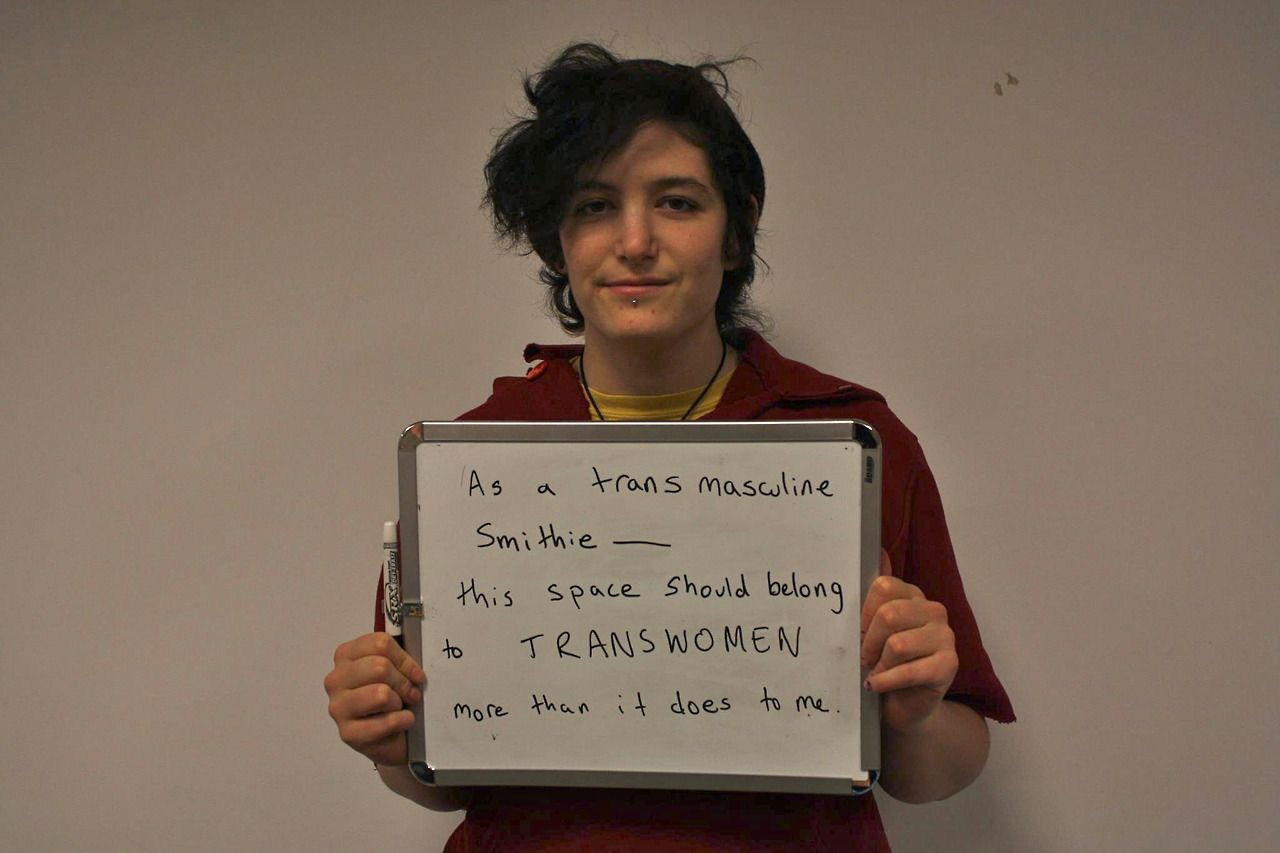 As one commenter shares:

By accepting transmen they are saying they are rejecting their identity. By rejecting transwomen they are doing the same thing. I suspect Smith will start losing money over this issue and have to rethink this policy.
Similar statement here:
I'm always a bit saddened by institutions that do not allow trans women but allow the entire spectrum of trans men. Transmasculine women, genderqueer people or anyone who identifies as in between or neither, I can understand; they are "not male". And no, that is NOT the same as, "woman". But to then accept and allow trans men who identify as men is hypocritical at best. At worst, it is completely offensive to the guys they are deciding are actually, really, truly…woman.
Of course some people agreed with Smith:
Um, yeh. Good for the school. This BOY is NOT a women, therefore should NOT be allowed at a WOMEN"S school. Period. Whats the argument?

If I put on a dress can i go in the girls bathroom and checkout all the girls? Is that acceptable to you too? 



No, that would make you a sex offender because you are a male who identifies as male and wont ever change. There is nothing wrong with that but making ignorant comments is wrong.

Transwomen dont go to women's toilets to check out anything. That is simply male fantasy and you fell right into the trap of displaying yours. I bet you'd love to check out womens toilets.... and you are simply unacceptable as a human being.