But First, A Word From Our Sponsor:
Top Comments recognizes the previous day's Top Mojo and strives to promote each day's outstanding comments through nominations made by Kossacks like you. Please send comments (before 9:30pm ET) by email to topcomments@gmail.com or by our KosMail message board. Just click on the Spinning Top™ to make a submission. Look for the Spinning Top™ to pop up in diaries posts around Daily Kos.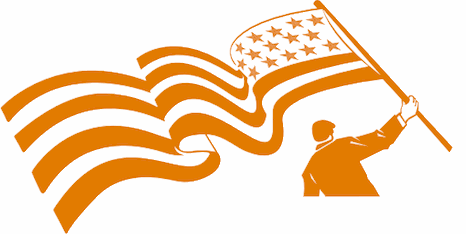 Make sure that you include the direct link to the comment (the URL), which is available by clicking on that comment's date/time. Please let us know your Daily Kos user name if you use email so we can credit you properly. If you send a writeup with the link, we can include that as well. The diarist poster reserves the right to edit all content.
Please come in. You're invited to make yourself at home! Join us beneath the doodle...
Apparently, Bill O'Reilly has run out of things to work himself into a lather over.
O'Reilly: More evidence that Judeo-Christian tradition is under attack in America. That is the subject of this evening's Talking Points Memo. If you watch the Factor, you know that we won the "War on Christmas" battle. A few years ago some American companies ordered their employees not to say "Merry Christmas." Remember that? We presented the facts to you, you told the stores you wouldn't buy there. The crazy edict was quickly rescinded. Power to the people. But the war on Judeo-Christian tradition continues on in some public school districts. In 10 days it will be Easter Sunday. But in some schools you are not allowed to say the word "Easter." On Long Island, the East Meadow school district, holding a Spring egg hunt -- not Easter eggs, Spring eggs. Same thing in Prospect Heights, Illinois. Manhattan Beach, California. Flat Rock Elementary School in South Carolina, and a school district in New Cumberland, Pennsylvania. No Easter. They are having Spring egg events. Moderated by a Spring bunny, at least in San Diego. I know it's stupid. You know it's stupid. But it's happening, and there is a reason why it's happening. Secular progressives are running wild with President Obama in the White House. They feel unchained, liberated and they are trying to diminish any form of religion. The goal is to marginalize religious opposition to secular programs.

For example, in Canada and China a woman can have an abortion for any reason, at any time. Secular Progressives want that here. But traditional forces in America are in opposition. Therefore, in this country, you can't terminate a baby about to be born without a damned good reason. And if you do abort a late term baby, you could be charged with murder. SPs (social progressives) hate that. In Scandinavia, there are laws that say you cannot criticize minorities, and if you do, you cold be arrested. Secular Progressives want laws like that here. Also the legalization of drugs, well underway in many places, that is a secular clause. So if the far left can marginalize Santa and the Easter Bunny, if they can tell the children those symbols are obsolete and unnecessary, and then set the stage for a totally secular society in the future. That's what you have in Scandinavia and that is why the Easter Bunny is on the run here in America.
First off, I wasn't aware that Bill O'Reilly declared he had won his War on Christmas. Just last December he was pitching his now traditional yearly fit over the Seculars wrenching the Christ out of Christmas. Here he is working up his audience and agreeing with a guest that it was the homos and baby killers behind it all.
McGuirk: The war on Christmas is very, very real, and if you ask me, in addition to some grouchy misanthropic heathen atheists it has to do — at the root of it — with two things — abortion and the gay rights agenda, because Christianity is against those things. It's subtle but that's why it's so pronounced in recent years.

O'Reilly: Hundred percent agree. I absolutely agree 100 percent that the diminishment of Christianity is the target and Christmas is the vehicle because the secularists know the opposition to their agenda (legalized drugs is in that as well) comes primarily from the Judeo-Christian traditionalist people.
He must have quietly planted his victory flag sometime in January or February when no one was paying attention. But that just doesn't sound like Bill O'Reilly. I guess it was just me who missed the huge celebration on the National Mall.
We Secular Progressives are a tenacious bunch, though. He may well have won the War on Christmas, but we are still severely cheesed off that we aren't allowed to abort full-term babies for sport. We have now set our sights on that basket full of pastel painted Christian eggs to exact our revenge. We are so bent out of shape that ignorant bigoted people aren't automatically jailed for using racial slurs, we are yanking the Jesus right out from under the Easter Bunny's hippity-hopping legs. Can't light up a doobie anywhere we see fit? No godly jelly beans for you!
Honestly, if Bill O'Reilly concerned himself over actual wars even a tiny fraction of the amount he spends frothing over these silly make-believe wars on Christian holidays, his audience may actually learn something useful, like, you know, the actual horror of war.
I hope I run across an O'Reilly watcher this Easter Sunday. If I do, I think I will wish them a Merry Christmas just to watch their head explode.
Now on to Tops.
TOP PHOTOS
March 22, 2013
Enjoy jotter's wonderful PictureQuilt™ below. Just click on the picture and it will magically take you to the comment that features that photo. Have fun, Kossacks!