Republished from my diary on Friday morning The Li & Yulong Rivers in the Nan Ling Mountains of Gangxi Provence.
Earlier this month I spent a week in Yanghuo in China's southern Gangxi Provence. Yangshuo is nestled in the Nan Ling Mountains along the Li River in a geological dreamscape called Karst.
The Lantern Festival in Yangshuo.
The next day I went for a bike ride in the country
The Yulong River.
Moon hill.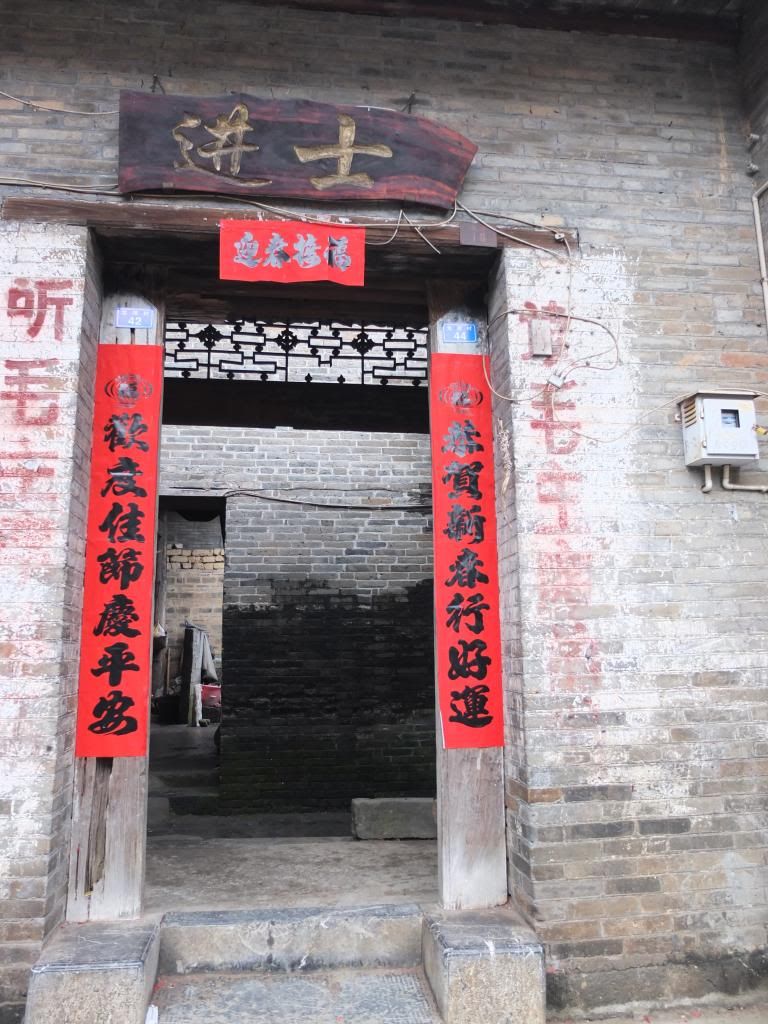 An ancient rural village.
The bike I borrowed from my hotel by a doorway.
Not a hiker, its a limestone monolith.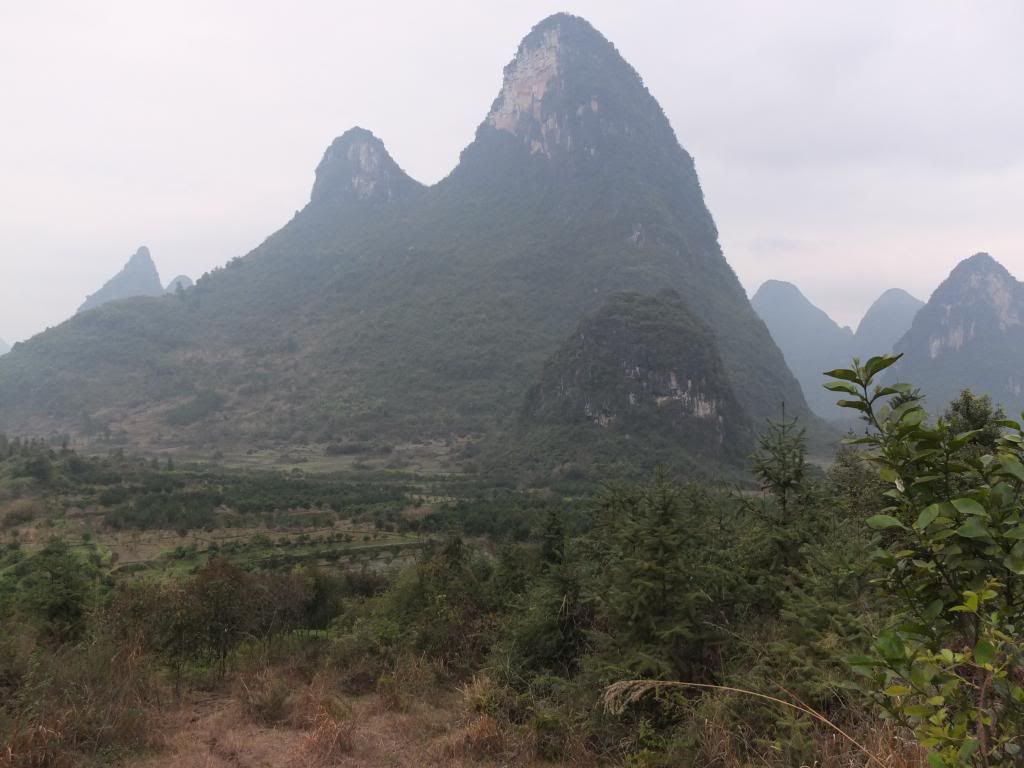 The trail over the mountain fades away, and I ended up carrying my bike much of the way down the mountain.
Then reappears.
In the gathering dusk.
A fisherman.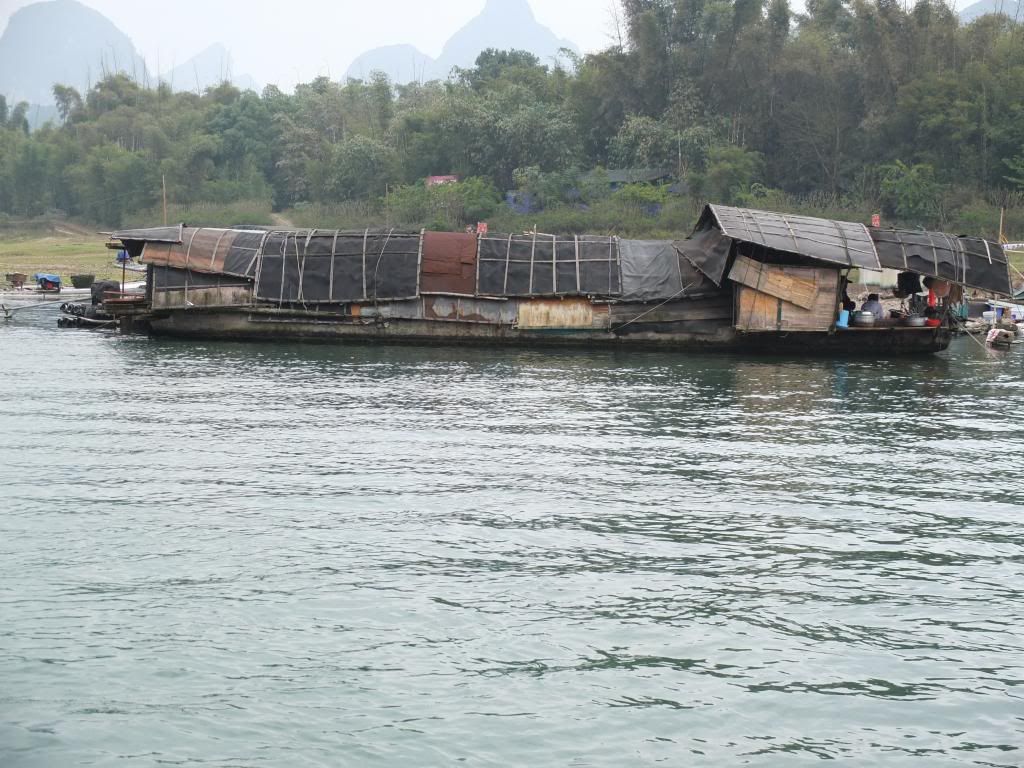 Crossing the Li River by boat.
A fisherman's cormorant helps out with the mooring line.
Yangshuo.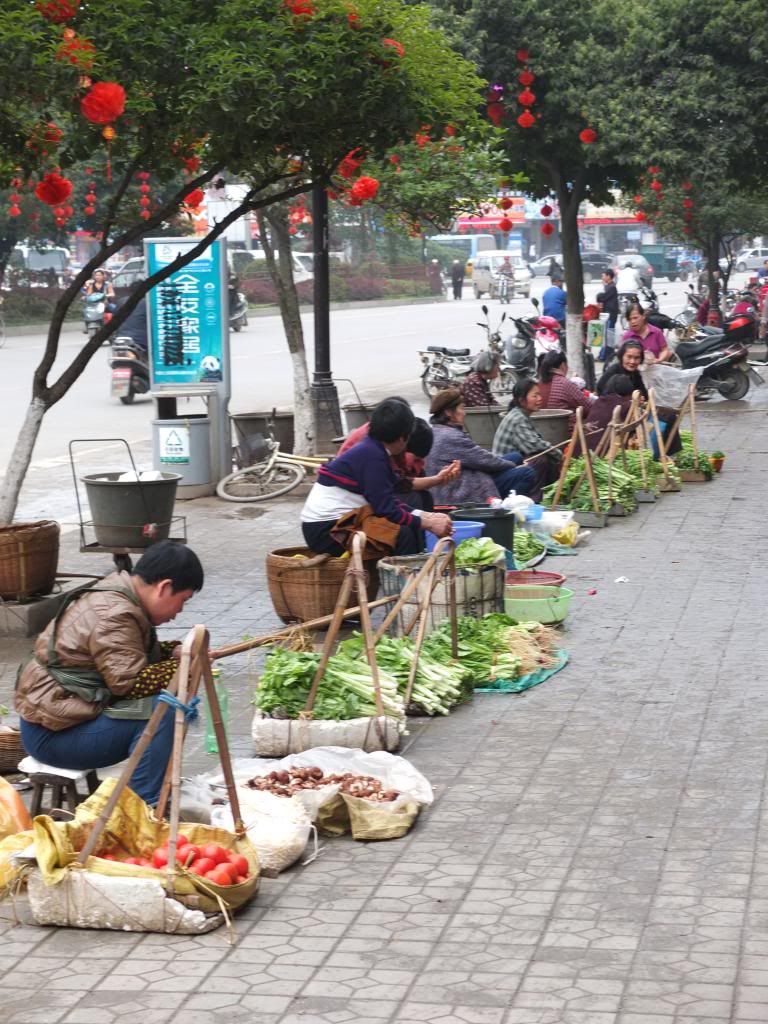 Street vendors in Yangshuo.
A funeral.
Yangshuo at dusk.

From my bicycle ride to Xing Ping Town.
An old abandoned pavilion by the roadside made a good rest stop.
The plaque inside on the wall.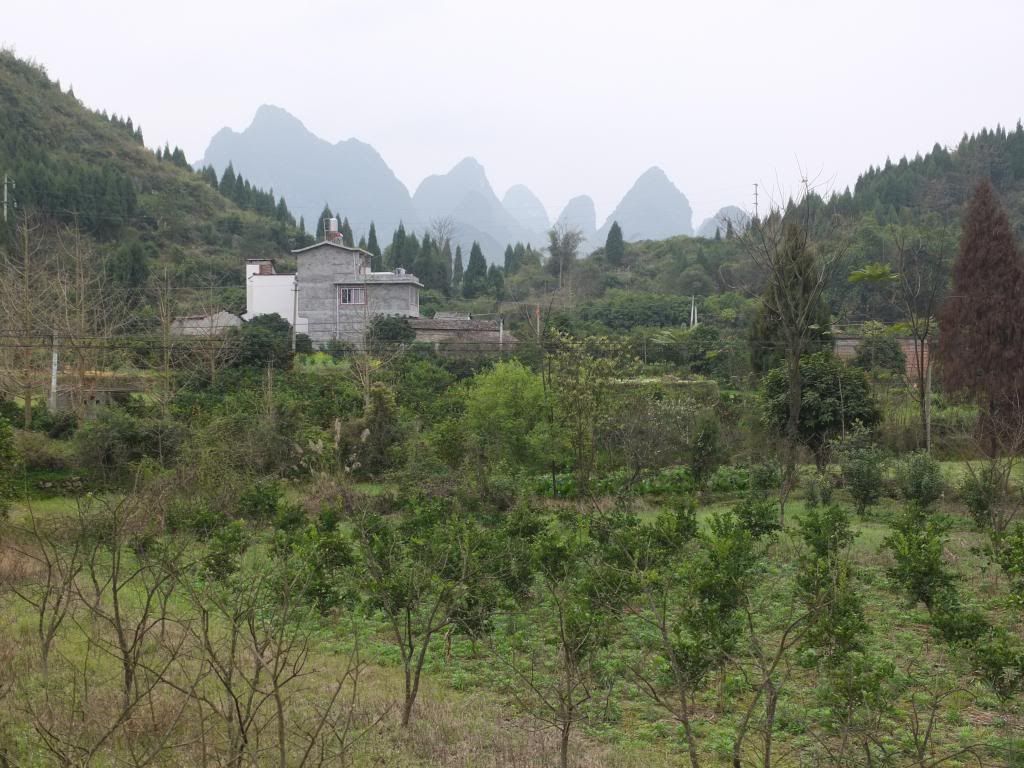 Domestic ducks.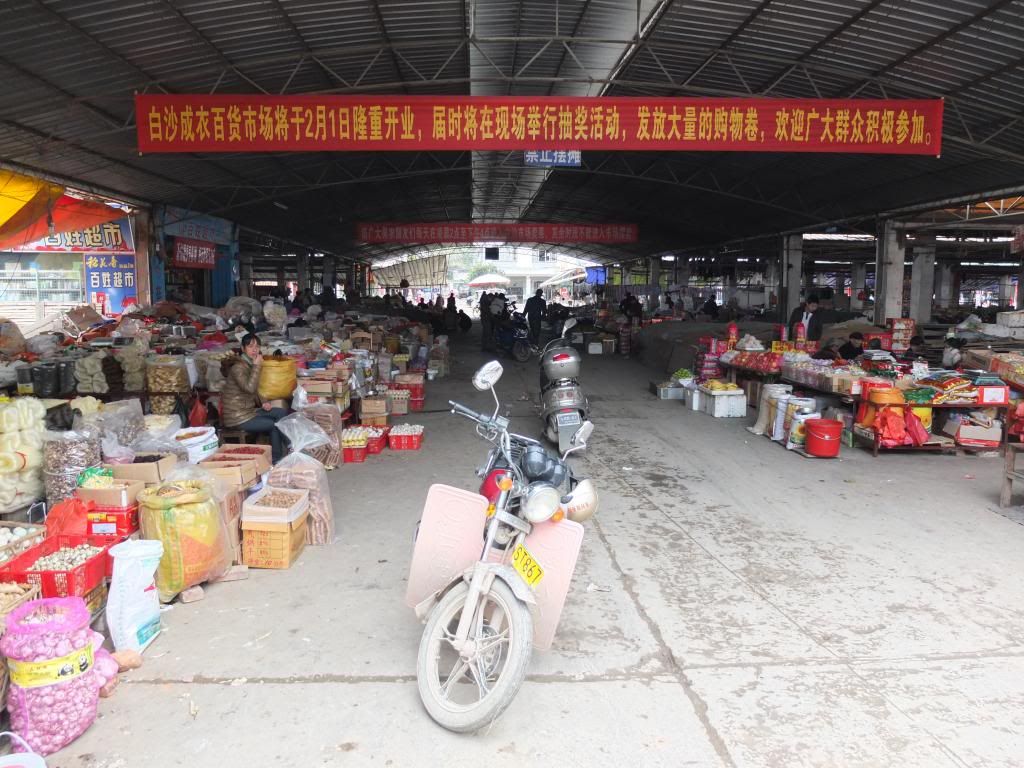 The market in Xing Ping Town
I hired a bamboo raft for the return down the Li River to Yangshuo.
Along the Yulong River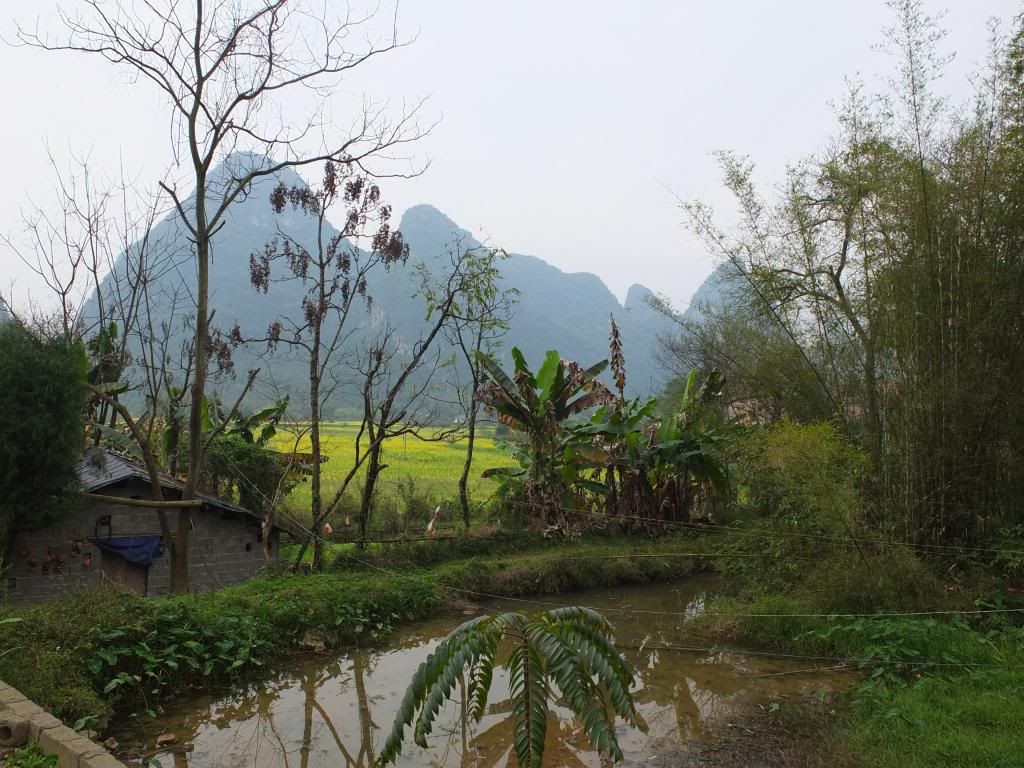 Chinese tourists in a field of canola blooms. Not many of the tourists in Yangshuo are from outside China.
A water buffalo along the Li River.
Cruising up the Li River to Guilin aboard a river boat.
Being the off season there weren't many other boats traveling on the river.
Another river boat.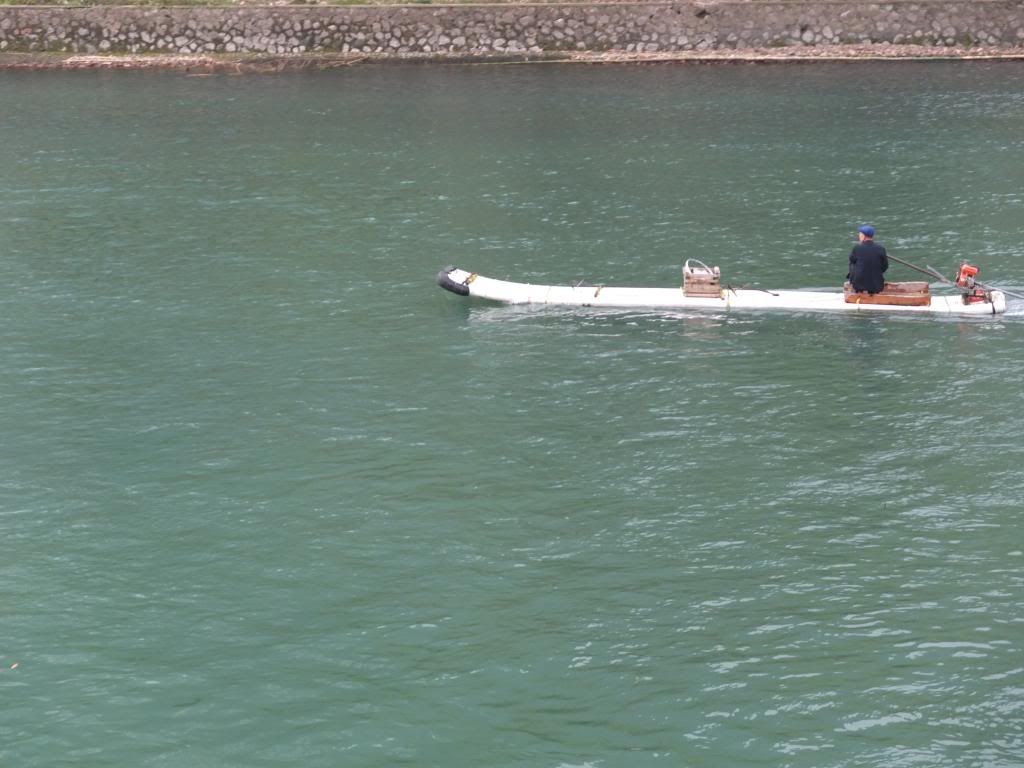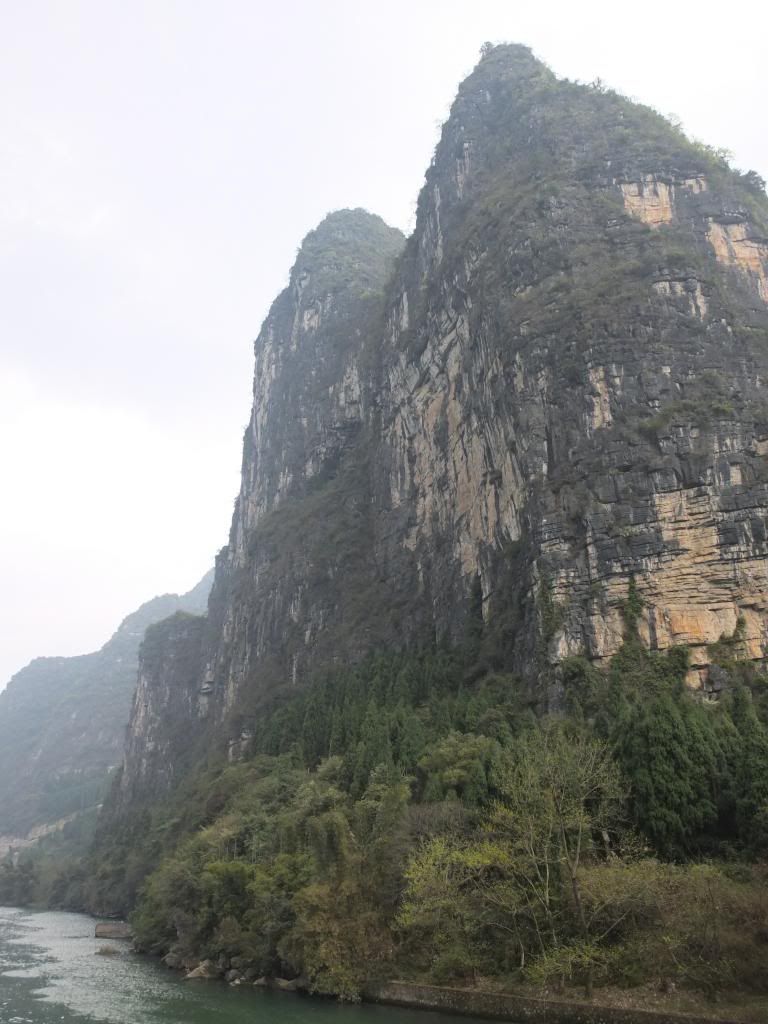 The region's scenery is extraordinary. It has inspired artists and poets for centuries.