Interrogatories
Have you ever played an April Fool prank on anyone, and if so, what? What April Fool pranks have been played on you? What qualities do you require in a friend? Name one thing you will never, ever do. Do you like it where you live, or would you live elsewhere if circumstances and money allowed?
The Twitter Emitter
Dana Loesch says spoons are assault weapons. One assaulted her when it got stuck in the same place she keeps her facts.

— Count Istvan (@CountItsvan) March 29, 2013
North Korea declares that if you do that one more time they'll turn this car right around and there will be no Disney trip

— Dave Wyllie (@journodave) March 29, 2013
North Korea is totally going to TP South Korea's house, as soon as they get to South Korea and buy some TP.

— allanbrauer (@allanbrauer) March 30, 2013
This Kim Jong-un is a disaster. I wish his Dad had selected his smarter brother -- Jeb.

— LOLGOP (@LOLGOP) March 31, 2013
Really good way to gaslight your kids? Hide Easter eggs in all the places they just found them.

— John Berman (@JohnBerman) March 31, 2013
He Is Risen! But if he stays that way for more than four hours, call your doctor.

— Rachel Figueroa (@Jewyorican) March 31, 2013
wind power spill. solar pipeline leak. #thingsthatdontexist

— Oliver Willis (@owillis) March 31, 2013
Father, forgive them, for they know not what they doodle.

— David Waldman (@KagroX) March 31, 2013
Perino's gonna hit the roof in October when they run the Mark Cuban Missile Crisis doodle.

— David Waldman (@KagroX) March 31, 2013
Exxon pipeline bursts in Arkansas: "Further proof the Keystone XL pipeline will create jobs. At least in environmental cleanup," says GOP

— The Daily Edge (@TheDailyEdge) March 31, 2013
I resent Egypt trying to ban satire. They should stick to the Republican method of just not getting it.

— LOLGOP (@LOLGOP) March 31, 2013
.@michellemalkin Has Marco Rubio ever apologized for creating Daily Kos?

— Gen JC Christian (@JC_Christian) March 31, 2013
Speaker at our Teaparty rally made a great point. If Ted Cruz is really a scientologist, why did he accept role in "Top Gun"

— Gen JC Christian (@JC_Christian) March 31, 2013
Confusing Hugo and Cesar Chavez is funny. But not as funny as confusing Marco Rubio with a Latino leader.

— LOLGOP (@LOLGOP) March 31, 2013
Every Google Doodle uproar comes down to the same thing: by not reaffirming my beliefs, you're attacking me.

— Jesse Taylor (@jesseltaylor) March 31, 2013
Really digging the Cesar Chavez Google doodle.

— Jesus Christ (@Jesus_M_Christ) March 31, 2013
On This Day
In 1789, the House of Representatives held its first full meeting in New York City and elected Frederick Muhlenberg of Pennsylvania as first Speaker of the House.
In 1853, Cincinnati, Ohio introduced the novel idea of paying its firefighters a regular salary to risk their lives saving other peoples' stuff.
In 1918, the RAF (Royal Air Force) was established in Great Britain.
In 1933, the recently elected Nazi Party began their systematic persecution of Jews with a boycott on all Jewish businesses.
In 1960, the first weather satellite, TIROS-1, was launched from Cape Canaveral.
In 1970, President Nixon signed a bill that banned cigarette advertising on radio and TV.
In 1987, President Reagan declared AIDS to be Public Health Enemy Number One.
In 2008, the Pentagon released to the public a legal memo from March 14, 2003, approving the use of "harsh interrogation techniques," AKA torture, against terror suspects.
Born on This Day
1578 – William Harvey, English physician (d. 1657)
1766 - François-Xavier Fabre, French painter (d. 1837)
1785 - Ferdinand Olivier, German painter (d. 1841)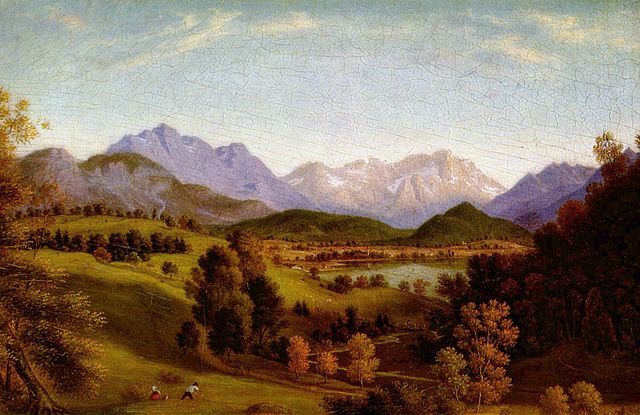 1790 - Louis-Charles-Auguste Couder, French painter (d. 1873)
1809 – Nikolai Gogol, Russian writer (d. 1852)
1815 – Otto von Bismarck, German statesman (d. 1898)
1821 - Geskel Saloman, Swedish painter (d. 1902)
1831 - Albert Anker, Swiss painter (d. 1910)
1854 – Bill Traylor, American artist (d. 1949)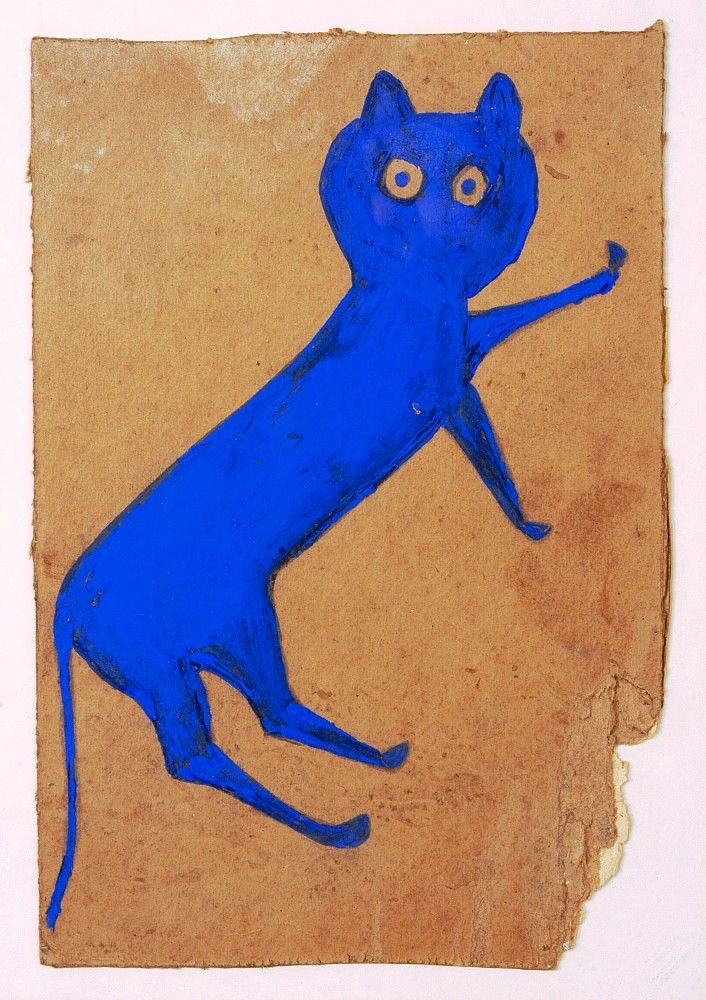 1856 - Charles Maurin, French painter (d. 1914)
1868 – Edmond Rostand, French dramatist (d. 1918)
1883 – Lon Chaney, Sr., American actor (d. 1930)
1884 – Laurette Taylor, American actress (d. 1946)
1885 – Wallace Beery, American actor (d. 1949)
1895 – Alberta Hunter, American singer (d. 1984)
1897 – Nita Naldi, American actress (d. 1961)
1901 – Whittaker Chambers, American writer, editor, and defector (d. 1961)
1902 – Mary Miles Minter, American actress (d. 1984)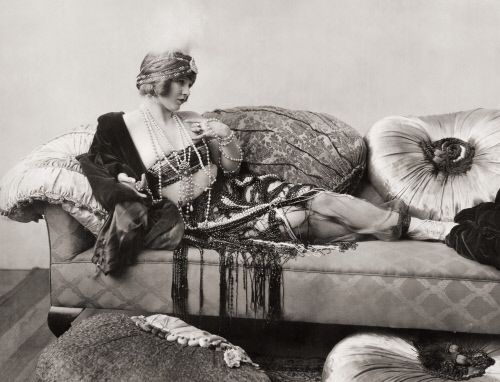 1909 – Eddy Duchin, American pianist and bandleader (d. 1951)
1920 – Toshiro Mifune, Japanese actor (d. 1997)
1926 – Anne McCaffrey, American author (d. 2011)
1929 – Milan Kundera, Czech writer
1929 – Jane Powell, American actress, singer, and dancer
1932 – Debbie Reynolds, American actress
1942 – Phil Margo, American musician (The Tokens)
1945 – John Barbata, American drummer (The Sentinals, The Turtles, and Jefferson Airplane)
1946 – Ronnie Lane, English musician, songwriter, and producer (Faces and Small Faces) (d. 1997)
1947 – Robin Scott, English singer (M)
1949 – Gil Scott-Heron, American musician and author (d. 2011)
1950 – Samuel Alito, American lawyer and, unfortunately, Supreme Court justice
1958 – D. Boon, American musician (Minutemen and The Reactionaries) (d. 1985)
1960 – Michael Praed, English actor
1961 – Susan Boyle, Scottish singer
1961 – Mark White, British guitarist (ABC)
1971 – Method Man, American rapper (Wu-Tang Clan)
1972 – Albert Hughes, American director
1972 – Allen Hughes, American director
1973 – Rachel Maddow, American television host and political analyst
1980 – Bijou Phillips, American actress
Died on This Day
1204 – Eleanor of Aquitaine (b. 1122)
1611 - Gillis van Valkenborch, Flemish painter (b. 1570)
1621 – Cristofano Allori, Italian painter (b. 1577)
1649 - Juan Bautista Mayno, Spanish painter (b. 1569)
1839 – Benjamin Pierce, American politician (b. 1757)
1839 - Nicolas-Didier Boguet, French painter (b. 1755)
1852 - Edwin Austin Abbey, American painter (d. 1911)
1881 - Hugues Merle, painter (b. 1823)
1890 - Francois-Emile de Lansac, painter (b. 1803)
1910 - Andreas Achenbach, German landscape painter (b. 1815)
1917 – Scott Joplin, American musician and composer (b. 1868)
1946 – Noah Beery, Sr., American actor (b. 1882)
1965 – Helena Rubinstein, Polish-American cosmetics manufacturer (b. 1870)
1966 – Flann O'Brien, Irish humorist (b. 1911)
1976 – Max Ernst, German artist (b. 1891)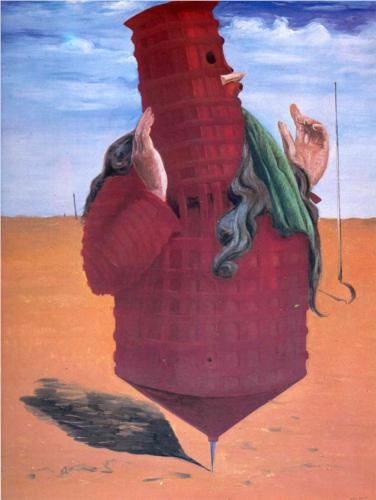 1984 – Marvin Gaye, American singer (The Moonglows) (b. 1939)
1992 – Nigel Preston, English drummer (The Cult) (b. 1959)
1998 – Rozz Williams, American musician (Christian Death, Shadow Project) (b. 1963)
2004 – Paul Atkinson, British guitarist (The Zombies) (b. 1946)
2004 – Carrie Snodgress, American actress (b. 1946)
2004 - Enrique Grau, Columbian painter (b. 1920)
Today is
National Sourdough Bread Day
April Fools' Day
Edible Book Day
Fossil Fools Day
One Cent Day
Firefighter Day
This Month is
Keep America Beautiful Month
National Florida Tomato Month
National Food Month
National Fresh Celery Month
National Humor Month
National Pecan Month
National Soft Pretzel Month
National Soy Foods Month
Poetry Month
Stress Awareness Month