My youngest daughter, as a toddler and pre-schooler, wanted to grow up to be an astropaleontologist and dig for bones on distant planets. She wanted to start with Mars because she felt the evidence of ancient life would be more accessible on Mars.
This was in 1983. She may have been the first person to use that term, but some rather respected scientists are using it now, like John Armitage, director of the South Staffordshire Observatory and a Fellow of the Royal Astronomical Society.
But First, A Word From Our Sponsor:
Top Comments recognizes the previous day's Top Mojo and strives to promote each day's outstanding comments through nominations made by Kossacks like you. Please send comments (before 9:30pm ET) by email to topcomments@gmail.com or by our KosMail message board. Just click on the Spinning Top™ to make a submission. Look for the Spinning Top™ to pop up in diaries posts around Daily Kos.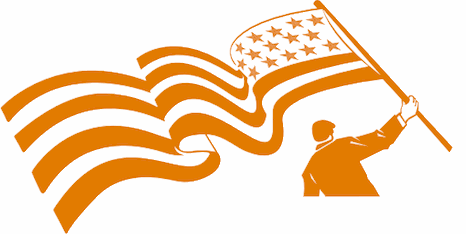 Make sure that you include the direct link to the comment (the URL), which is available by clicking on that comment's date/time. Please let us know your Daily Kos user name if you use email so we can credit you properly. If you send a writeup with the link, we can include that as well. The diarist poster reserves the right to edit all content.
Please come in. You're invited to make yourself at home! Join us beneath the doodle...
In 1986, the Challenger blew up as it launched, killing the first Teacher in Space, Christa McAuliffe. My daughter was in 1st grade. Her teacher, upon learning my daughter wanted desperately to become an astronaut and travel to distant planets in order to research the history of life on those planets, used the Challenger to scare her out of her dreams.
Not just once, but repeatedly, in front of the entire classroom, with tears and the firm, repeated assertion that none of her students would ever become astronauts.
I'm so glad teachers like my daughter's were few and far between, because the Teacher in Space program still continues, although there hasn't yet been another teacher launched into space since Mrs. McAuliffe. The program has been split, so that there is now a Citizens in Space program as well as the Teachers in Space program.
I understand the emotion of the times - I was there. And I spoke of the risks that people took, and explained to my daughter than all knowledge came with some risk attached, but if we never took those risks, we'd never have taken that first step out of the ocean and onto land. Someone has to take risks, but we've learned to hedge our bets with all kinds of fail-safes and safety devices. Accidents will still happen, but so will wonders.
But it took me years to undo what this one teacher did, and by then, my daughter was pursuing other goals. She never quite lost the "what if", and never quite forgot her first career choice. Her interest has recently been revived by the reports that come out of the Curiosity roving on Mars.
Mars was her first planned stop in her quest for ancient extraterrestrial life. As a pre-schooler, she'd chattered on about how finding signs of life on Mars would be hard, much harder than finding dinosaurs on Earth. She'd demonstrate the painstaking care needed to uncover the ancient fossils and talk about how the lack of atmosphere on Mars would have preserved much that was lost on Earth, making it an ideal paleontology site. Specimens, when they were found buried deep beneath the Martian soil, would be in near perfect condition.
I see the wistfulness (and experience serious hate towards her 1st grade teacher) for her lost future as an astropaleontologist. She would have been on the cutting edge, in the forefront of her field, had her teacher not scared her off her dreams so deeply that it took me years to entice her back to science - any science. Reports of the findings of water on Mars has led to reports of possible life on Mars.
She nods her head, and tells me, "I knew there would be life on Mars, a job for an astropaleontologist."
I don't ask if she regrets what her teacher did to her; I can see it as she scans the reports and sighs. If I'd been a better mom, maybe she would be working for NASA, one of the first astropaleontologists, and not an editor for the election board.
She keeps copies of all the research and all the reports coming out of NASA regarding Mars, and has made friends of several astronauts so she can get behind-the-scenes information.
NASA has released some tantalizing tidbits about fossils that have a Martian origin, and quite a few reports about the Martian meteors and the findings of the Curiosity.
This lays a solid foundation for the theories of dinosaurs in space. My daughter's theory, written in scribbles with crayon when she was 4 years old, depicts dinosaurs on Mars 3 billion years ago, depleting their resources and warring just as we do. She posits them building space ships to come to Earth to start a new life. On arriving at Earth, the primitive atmosphere here shrank their brains while their bodies grew to enormous size. It took them many centuries to regain the level of civilization they'd enjoyed on Mars, and to realize that Earth's atmosphere was detrimental to them. So once, again, they built space craft and launched themselves back into space 66 million years ago. There was no mass extinction of dinosaurs, only a change in venue.
It's now such an ubiquitous theme, dinosaurs in space, that even Dr. Who has an episode about it, although there are many wrong things in that episode - dinosaurs were not like dogs and don't care to chase balls.
This is supported by such prestigious scientists as Dr. Ronald Breslow of Columbia University. The study of amino acids and nucleosides on prehistoric earth are showing a not-so unexpected resemblance to the evidences of life found on the Martian meteors, and Dr. Breslow speculates that dinosaurs may have survived on other planets more hospitable to them than Earth.
@Astro_Ron (astronaut Ron Garan) says if dinosaurs were on Mars, they'd still be there. That's true. Their bones and signs of civilization would still exist, and astropaleontologists are just itching to get their picks and brushes there to dig and document. There may even be a hint of the types of planets and atmospheres they prefer so we'll know what planets to search for more signs of ancestral dinosaurs.
There's also the theory that the comet that supposedly exterminated the dinosaurs was actually a dinosaur project that was meant to eventually terraform the Earth to be habitable by dinosaurs once more. That terraforming made the Earth suitable not just for intelligent dinosaurs, but also allowed for the rise of mammalian intelligence - humans, canines, dolphins, whales...
All of this supports what a toddler knew in the 80's: that dinosaurs roamed Mars before they roamed Earth, and now they're in the stars, and they may be returning. A velociraptor-like creature has been sighted in Arizona and there have been mammoth sightings in Alaska as well as in Papua New Guinea.
Scientists are even now exploring the possibility that the dinosaurs are returning - to a world they terraformed to be more hospitable to them.
And maybe they'll share their secrets of interstellar flight with us.
I, for one, will welcome our dinosaur overlords.
TOP COMMENTS
April 1, 2013
Thanks to tonight's Top Comments contributors! Let us hear from YOU
when you find that proficient comment.
From gizmo59
When Jed Lewison's front page post on Senator Bob Casey endorsing marriage equality, I entered with the intention of making some kind of pithy observation of his being a day late and a dollar short; however, Oliver St John Gogarty had already dropped a comment a thousand times more pithy than I could ever manage.
From me:
political mutt offers sad, but sage, advice to filkertom on Brainwrap's diary This is Why I Hate April Fool's Day
TOP MOJO
March 31, 2013
(excluding Tip Jars and first comments)
Got mik!
1) I Thought It Was A Reference To TX's Zeal For The by majcmb1 — 151
2) Rest in peace, Jennifer by Ekaterin — 121
3) Reading local papers by afisher — 119
4) But he didn't have a chance, did he? by Troubadour — 102
5) I cannot think of it as short by Serpents Choice — 98
6) Hmm, I wrote that wrong. by Troubadour — 92
7) My condolences, SP. by Joy of Fishes — 81
8) And thanks for all you do! by theKgirls — 75
9) For what it's worth... by Miss Blue — 71
10) I feel sorry for your friend, he has constructed by Boston Beans — 69
11) I'm so sorry by Dave in Northridge — 69
12) Yes, so If it's okay I'll re-post this tweet.. by Eric Nelson — 68
13) beautiful...and beautiful smiles...both of you... by Glen The Plumber — 63
14) Carson is free to have his opinion but the med by entlord — 61
15) :'( by ridemybike — 61
16) So sorry SP by FloridaSNMOM — 58
17) Sekrit ultimatum by arizonablue — 57
18) Fewer Guns by DocGonzo — 56
19) thanks for continuing with coverage of spill by Patriot Daily News Clearinghouse — 54
20) I'm guessing that Dan Quayle had a hand in this. by jwinIL14 — 52
21) Happee Easter! by arizonablue — 52
22) No reasoning with these folks, but by Bob Love — 51
23) NRA Won't Admit It But The Murdered Prosecutor's by majcmb1 — 51
24) The next card in play by Lonely Liberal in PA — 51
25) Thanks, Gov. Dean.... the only way to survive by SeaTurtle — 49
26) I'm very sorry by raptavio — 49
27) This "guns in the hands of people who shouldn't by concernedamerican — 50
28) Thank you for helping us in Virginia! by lowkell — 48
29) I'll add a photo as well by matching mole — 47
30) Happy Sekritarmy Day, everybody! by carolanne — 46
TOP PHOTOS
March 31, 2013
Enjoy jotter's wonderful PictureQuilt™ below. Just click on the picture and it will magically take you to the comment that features that photo. Have fun, Kossacks!