I hope you all had a lovely weekend? If not, go back and try again. We'll wait.
Interrogatories
As the nights warm up (well, for some of us), and windows are cracked open, all the outside sounds of night and morning come in (doing battle with the indoor sounds). What night and early morning sounds, natural or otherwise, keep you awake and cause annoyance? What sounds please you and help you to relax and fall asleep? If you could take your family on a time travel vacation, where and when would you go (remember, it should be fun for the whole family)? What kind of empanada would you like to have for National Empanada day?
The Twitter Emitter
Louie Gohmert's fear that gay marriage will lead to bestiality may explain why he also fears evolution, which means ALL sex is bestiality.

— Top Conservative Cat (@TeaPartyCat) April 6, 2013
The Tea Party: God's judgment on us for teaching our parents how to use the Internet.

— kara vallow (@teenagesleuth) April 6, 2013
Sarah Palin keynoted the Terri Schiavo gala last night to prove that a persistent vegetative state is no hindrance to a life of grifting.

— TBogg (@tbogg) April 6, 2013
So local sheriffs talk tough about fighting the federal government over guns, but can't kowtow low enough to the banks?

— David Waldman (@KagroX) April 7, 2013
Some very rich people used their money to violate the law, and Republicans are demanding an investigation. Oh, they're black.

— David Waldman (@KagroX) April 7, 2013
Majority of Americans now support legalization of pot in the hope it might mellow out all those people who own 3,000 guns

— The Daily Edge (@TheDailyEdge) April 8, 2013
Mad Men and Game of Thrones. Two societies unprepared for what's coming for them from beyond their walls.

— pourmecoffee (@pourmecoffee) April 8, 2013
The criminal's idea of freedom means no consequences for greed and cruelty. Same as the right wing.

— Chris Dashiell (@cdashiell) April 8, 2013
#YouMightBeARepublican if you ship jobs overseas to slave factories & then condemn Americans who are on on welfare b/c they can't find jobs.

— RC deWinter (@RCdeWinter) April 8, 2013
Why are conservatives so worried about North Korea's nuclear weapons? After all, nukes don't kill people. People kill people.

— Jason Febery (@JasonFebery) April 8, 2013
On This Day
In 1820, the famed statue known as Venus de Milo was discovered on the Aegean island of Melos.
In 1913, the 17th Amendment to the Constitution, which requires direct election of Senators, became law. Why some wingnuts want this repealed is beyond me.
In 1935, the Works Progress Administration was created when the Emergency Relief Appropriation Act of 1935 went into effect.
In 1952, President Harry Truman called for the government seizure of all domestic steel mills to prevent a nationwide strike.
In 1970, President Richard Nixon's Supreme Court nomination of G. Harrold Carswell was rejected by the Senate.
In 1977, the Clash's debut album was released in Great Britain.
In 1992, tennis player Arthur Ashe announced that he had AIDS, caused by transfusions he received during open heart surgery.
In 2002, Suzan-Lori Parks became the first African-American woman to win a Pulitzer Prize for drama for her play "Topdog/Underdog."
In 2005, more than 4 million people attended Pope John Paul II's funeral.
Born on This Day
1541 - Michele Mercati, Italian physician (d. 1593)
1605 - Lodewijk de Vadder, Flemish painter (d. 1655)
1631 - Cornelis de Heem, Dutch still life painter (d. 1695)
1641 - Henry Sydney, 1st Earl of Romney, English statesman (d. 1704)
1816 - Frederick William Burton, Irish painter (d. 1900)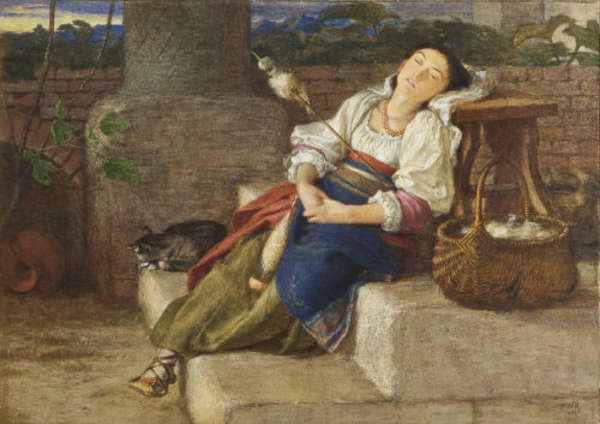 1818 - Christian IX of Denmark (d. 1906)
1861 - Irving Ramsey Wiles, American painter (d. 1948)
1866 - Fritz Mackensen, German painter (d. 1953)
1867 - Arthur Streeton, Australian painter (d. 1943)
1871 - Clarence Hudson White American photographer (d. 1925)
1892 - Richard Neutra, American architect (d. 1970)
1892 - Mary Pickford, Canadian actress (d. 1979)
1912 - Sonja Henie, Norwegian figure skater and actress (d. 1969)
1914 - María Félix, Mexican actress (d. 2002)
1918 - Betty Ford, American First Lady and founder of the Betty Ford Center (d. 2011)
1920 - Carmen McRae, American singer, composer, pianist, and actress (d. 1994)
1926 - Shecky Greene, American comedian
1929 - Jacques Brel, Belgian singer-songwriter and actor (d. 1978)
1937 - Seymour Hersh, American journalist
1938 - Kofi Annan, Ghanaian diplomat, 7th United Nations Secretary General
1941 - Vivienne Westwood, English fashion designer and businesswoman
1942 - Roger Chapman, British singer (Family and Streetwalkers)
1946 - Catfish Hunter, American baseball player (d. 1999)
1947 - Tom DeLay, American exterminator, lousy dancer, and felon
1947 - Steve Howe, English guitarist (Yes, Asia, and GTR)
1949 - Brenda Russell, American singer-songwriter and keyboardist
1952 - Peter Perrett, Engish singer/songwriter (The Only Ones)
1955 - Barbara Kingsolver, American novelist
1956 - Justin Sullivan, English singer-songwriter and guitarist (New Model Army)
1962 - Izzy Stradlin, American musician (Guns N' Roses and Hollywood Rose)
1963 - Julian Lennon, English singer songwriter, actor, and photographer
1963 - Donita Sparks, American singer, songwriter and guitarist (L7)
1964 - Biz Markie, American rapper and actor (Juice Crew)
1966 - Robin Wright, American actress
1968 - Tracy Grammer, American singer (Dave Carter & Tracy Grammer)
1973 - Emma Caulfield, American actress
1984 - Ezra Koenig, American singer (Vampire Weekend and Dirty Projectors)
Died on This Day
1587 - John Foxe, English writer (b. 1516)
1703 - Domenico Piola, Italian painter (b. 1627)
1848 - Gaetano Donizetti, Italian composer (b. 1797)
1928 - Madeleine Lemaire, French painter (b. 1845)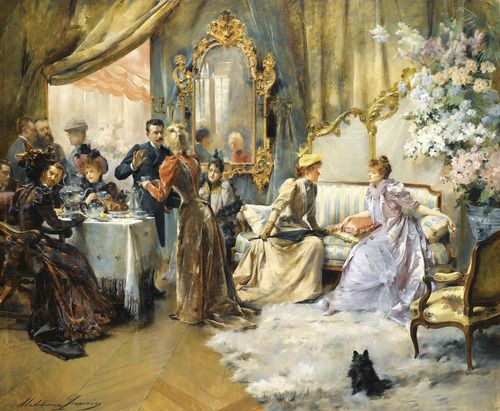 1950 - Vaslav Nijinsky, Polish ballet dancer (b. 1890)
1965 - Lars Hanson, Swedish actor (b. 1886)
1973 - Pablo Picasso, Spanish artist and sculptor (b. 1881)
1990 - Ryan White, American AIDS activist (b. 1971)
1997 - Laura Nyro, American singer, pianist, and composer (b. 1947)
2000 - Claire Trevor, American actress (b. 1910)
2010 - Malcolm McLaren, British music manager (b. 1946)
Today is
National Empanada Day
All is Ours Day (sounds Republican to me)
Zoo Lovers Day
Draw a Picture of a Bird Day
Trading Cards for Grownups Day
International Day of the Roma