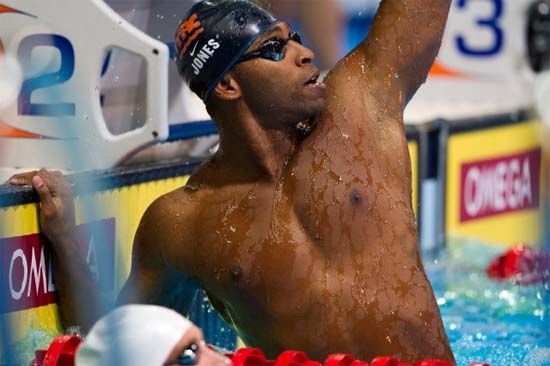 Olympic Gold Medal swimmer - Cullen Jones
Blacks and Latinos CAN swim.
Commentary by Black Kos Editor Denise Oliver Velez
While net-surfing ran across a news story which has wing-nuts all a flutter, promoted on Faux news by resident twit Tucker Carlson and Crystal Wright, his black Republican female sidekick, as yet another excuse to attack affirmative action, and to spread falsehoods. What struck me was the headline on the story which blared in all caps:
"AFFIRMATIVE ACTION GONE WILD – AZ TO HIRE LIFEGUARDS WHO CAN"T SWIM"
Turns out that is not the case.

Numerous right-wing blogs not only bashed Phoenix for perceived reverse racism, but added an error to the story by stating that minorities were recruited as lifeguards even if they couldn't swim.
Following the story kicked up a lot of memories for me, about stereotypes, rooted in pseudo-science. I grew up in a time when I can remember being told blacks couldn't run long distance races, only sprints. It was "genetic."
Oh wait... um...I think we've put that one to rest.
Yeah. We couldn't play tennis, or chess, or fence, or golf, or at one point in time be in the major leagues of baseball.
How's that working out?
Yes, I know that we stereotype lots of black folks in sports, but it is only certain ones. Certainly blacks in the sciences get short shrift, except for excellent coverage in Black Kos Week in Review on Fridays from Sephius1.
But the story did lead me to an article, in USA Today that contained stats that are very troubling.

Black children drown at a rate almost three times the overall rate. And less than 2% of USA Swimming's nearly 252,000 members who swim competitively year-round are black.
The article highlighted a recent study:
USA Swimming commissioned an ambitious study recently completed by five experts at the University of Memphis' Department of Health and Sports Sciences. They surveyed 1,772 children aged 6 to 16 in six cities — two-thirds of them black or Hispanic — to gauge what factors contributed most to the minority swimming gap.

The study found that 31% of the white respondents could not swim safely, compared to 58% of the blacks. The non-swimming rate for Hispanic children was almost as high — 56% — although more than twice as many Hispanics as blacks are now USA Swimming members.

...

The minority swimming gap has deep roots in America's racial history. For decades during the 20th century, many pools were segregated, and relatively few were built to serve black communities.

John Cruzat, USA Swimming's diversity specialist, said these inequalities were compounded by a widespread misperception — fueled by flawed academic studies — that blacks' swimming ability was compromised by an innate deficit of buoyancy.
"There are people who still give credence to these stereotypes, even in the black and Hispanic community," said Cruzat, who wants to break the cycle that passes negative attitudes about swimming from one black generation to another.
"These long-held beliefs are still so potent," he said. "If you don't teach your children to swim, you're putting your grandchildren at risk."

Growing up, I was a strong swimmer. My dad used to brave the undertow out at Jones Beach on Long Island and swim for about an hour every time we headed to the beach. He taught me to swim. (I have to admit, my mom didn't learn to swim till she was over 50. She never wanted to get her hair wet). I was a member of the local Y, and was a junior lifeguard.
When I went to the beach with friends, as a teenager we hung out at Jacob Riis beach, where a lotta guys from my neighborhood went to play basketball.

At Jacob Riis Park on the Rockaway Peninsula in Queens probably the greatest "pick up" games in the world take place. On a typical Sunday afternoon last summer one might find a game going on involving Lew Alcindor, Willis Reed, Dave Stallworth, Sonny Dove, Em Bryant and (Jim) McMillian.
Those who weren't playing ball used to swim, and many of the lifeguards were black and Puerto Rican—they were on the swim team from my Queens neighborhood H.S., Andrew Jackson. I will note that a lot of schools in urban areas don't have pools. Andrew Jackson was in what had been a white Queens suburban community.
So I never really thought about this. Yeah—there were some city pools—packed with splashing kids, but they really weren't about swimming. Overcrowded, they were about beating the heat.
So the idea that if you are black, somehow you are gonna sink like a stone - had me bemused.
But our kids are drowning more. And as pointed out above, it is rooted in U.S. racial history, and other factors, which are being addressed by "Make A Splash", which is a really great program.
In 2009, the USA Swimming Foundation launched its Make a Splash Tour with Cullen Jones, presented by Phillips 66. After nearly drowning at the age of five, Cullen Jones overcame his fear of water to win a gold medal at the 2008 Beijing Olympics. He was also the first African-American male to hold a world record in swimming. By sharing his message over the last three years, Cullen has been able to convey the message of water safety and education to a wide audience of parents, learn-to-swim providers, educators and community leaders.

With the common goal of promoting the importance of learn-to-swim and water safety, the Make a Splash Affiliate Coalition is comprised of aquatic industry leaders and community organizations who have joined forces with the USA Swimming Foundation to bring awareness and support to our Make a Splash initiative.

Through our Make a Splash Local Partner Program, the USA Swimming Foundation partners with learn-to-swim providers nationwide to offset the cost of swimming lessons and educate communities about the importance of learning how to swim.
The USA Swimming Foundation, in collaboration with our Make a Splash Local Partners, have provided more than 177,500 scholarhips for learn-to-swim and water safety programs since 2007 and has granted $2.5 million to provide free or reduced cost swimming lessons to children who may not otherwise have the chance. To date, more than 1.7 million kids have received the life-saving gift of swim lessons through our Local Partner network, comprised of more than 595 qualified lesson providers across the nation!
Funny, but when I thought about the genetic stereotypes, I had to shake my head. I've been a long time fan of summer sports and watch the Pan-Am games and summer Olympics faithfully. I've been to track meets and swim meets. Lots of the swimmers I've seen in the Pan Am games are Black and Latino. Most don't get high visibility in our neighborhoods.
Here's a sample: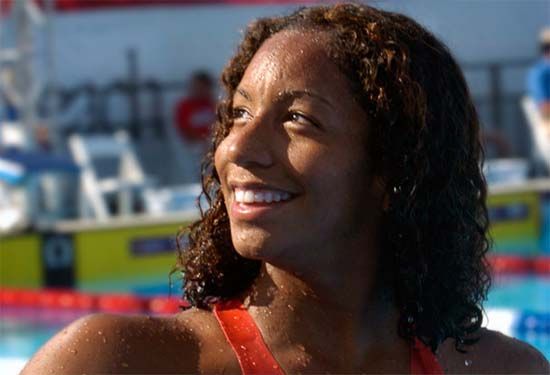 Maritza Correia (born December 23, 1981) is an Olympic swimmer from the United States. When she qualified for the USA Olympic Team in 2004, she became the first Puerto Rican of African descent to be on the USA Olympic Swimming Team. She also became the first Black United States swimmer to set an American and World swimming record
Bradley Ally
, from Barbados.
Alia Atkinson from Jamaica
Brett and Shaune Fraser, brothers from the Cayman Islands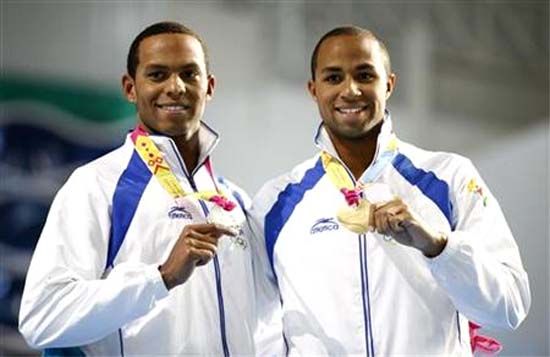 Lest we think that the issue of pool segregation is something out of a Southern Jim Crow past, it wasn't too long ago that we read stories about the racial discrimination at a Philly swim club.
Summer is coming (soon I hope). If you have kids or grandkids, make sure they learn how to swim.
~~~~~~~~~~~~~~~~~~~~~~~~~~~~~~~~~~~~~~~~~~~~~~~~~~~
News by dopper0189, Black Kos Managing Editor
~~~~~~~~~~~~~~~~~~~~~~~~~~~~~~~~~~~~~~~~~~~~~~~~~~~

~~~~~~~~~~~~~~~~~~~~~~~~~~~~~~~~~~~~~~~~~~~~~~~~~~~
The activist helps us remember that blacks are part of American history's fabric, says the director. The Root: Film Explores Why Angela Davis Matters.
~~~~~~~~~~~~~~~~~~~~~~~~~~~~~~~~~~~~~~~~~~~~~~~~~~~
In 1972, Angela Davis' struggle as a political prisoner became an example of the black power movement, the Black Panthers and the political unrest of the time. Even her Afro became a symbol of black people's work against oppression in America. Moreover, her trial and acquittal of suspected involvement in the Soledad brothers' August 1970 abduction and murder of Judge Harold Haley in Marin County, Calif., showed how one person can become a lightning rod for an entire country's struggle with civil rights.
A documentary delving into Davis' story, Free Angela and All Political Prisoners, recently opened in select theaters nationwide. In depicting the now-retired professor's life as a fugitive on the F.B.I.'s "Most Wanted" list and the subsequent trial and hard-fought freedom that followed, director Shola Lynch told The Root she wanted her film to answer the question: Who is Angela Davis, outside of her famous hair and photos of her with one fist in the air?
Lynch, who also helmed Chisholm '72: Unbought and Unbossed, spoke to The Root about recruiting Davis to discuss the most difficult time in her life, the love story between Davis and Panther George Jackson and why one woman's triumph means so much for black history.




~~~~~~~~~~~~~~~~~~~~~~~~~~~~~~~~~~~~~~~~~~~~~~~~~~~


~~~~~~~~~~~~~~~~~~~~~~~~~~~~~~~~~~~~~~~~~~~~~~~~~~~
This is the sort of activism that addresses real issues, and provides resources that enable communities. Jezebel: Wonderful Wendell Pierce Opens Grocery Stores in New Orleans Food Deserts.
~~~~~~~~~~~~~~~~~~~~~~~~~~~~~~~~~~~~~~~~~~~~~~~~~~~
Wendell Pierce, AKA the bunk, AKA the best actor and possibly best person alive, launched Sterling Farms, a chain of grocery and convenience stores in the food deserts of his hometown of New Orleans.
The stores offer fresh and healthy food, and offer rides home if you spend more than $50.
"The most important thing to me is creating a relationship with the community; creating an economic engine as an opportunity for them just to have access to a decent grocery store," Pierce says.





~~~~~~~~~~~~~~~~~~~~~~~~~~~~~~~~~~~~~~~~~~~~~~~~~~~

~~~~~~~~~~~~~~~~~~~~~~~~~~~~~~~~~~~~~~~~~~~~~~~~~~~
Speculators, academics and residents all want to revive the same proud, historic, black neighborhood. And yet, 'nothing happens.' Miami Herald: West Grove: the Miami neighborhood that time forgot.
~~~~~~~~~~~~~~~~~~~~~~~~~~~~~~~~~~~~~~~~~~~~~~~~~~~
Along Grand Avenue in the West Grove, between Dixie Highway and McDonald Street, some of the most contentiously coveted land in Miami is up for grabs.
For-sale signs dot derelict buildings and lots. Some signs are old and weatherworn; others, bright and unblemished.
It is here that some of the state's first black settlers, Bahamian natives, put down roots in the 1880s, many to take service jobs at the old Peacock Inn, the first mainland hotel in Florida south of Palm Beach.
They persevered, staking a claim to a neighborhood that, while strategically placed, has been plagued in recent years by crime, drugs and decay. Straddling two of South Florida's most affluent communities — Coral Gables and Coconut Grove — the West Grove has been the subject of innumerable development schemes: high-rise condos, outdoor markets, shops, restaurants, even a Bahamian business district.
One by one, over 30 years, they flickered and died. But in South Florida, the development dream is never really dead.
"How can it still be that a corner of one of the busiest streets in the city, where the number of Mercedes that go by every day is in the hundreds, if not thousands, is still abandoned after 52 years? How is that possible?" asked Andy Parrish, founder and president of Wind & Rain Homebuilders, who is selling his lot on Grand and Douglas Road.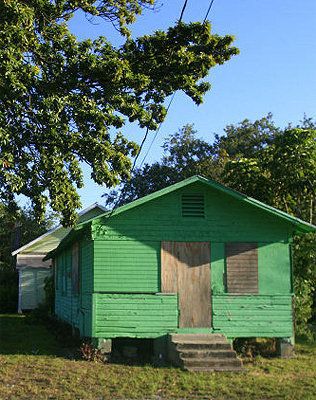 Home in West Grove, Miami FL, courtesy of Miami Herald


~~~~~~~~~~~~~~~~~~~~~~~~~~~~~~~~~~~~~~~~~~~~~~~~~~~~~
Get on Twitter and call on celebrity entertainers to #PlayIntegratedProm as a show of support. The Root: Help Georgia Students End Segregated Proms.
~~~~~~~~~~~~~~~~~~~~~~~~~~~~~~~~~~~~~~~~~~~~~~~~~~~~~
If you're one of the millions of Americans who have too much on their plate, I'm going to do the writing equivalent of serving dessert first. There are some high school students who need our help. They're throwing the first integrated prom in their Georgia town. Yes, the first, and yes, it's 2013, 50 years after the March on Washington and 150 years after the signing of the Emancipation Proclamation. We need to reward their courage -- and right now, the music and entertainment industries could be a huge help. Read on and find out how you can help, too.
In Wilcox County, Ga., population just shy of 10,000 people, the black homecoming queen could not go to the same dance as the white homecoming king. This is not a joke. And it gets even worse this month, with prom looming April 27. As an article in USA Today puts it, "In Georgia, proms are organized by private groups, like parents, and not by the school. But since Wilcox County is the last county in Georgia where dances are still segregated by race, WMAZ-TV reported, that has meant separate proms for black and white students."
Individuals have been donating to the prom on a Facebook page. But my question following the story thus far is, where is the music industry? A big-name entertainer, or even one with a more modest following, could change the game here.
Music and entertainment have social capital. People from Marian Anderson to Harry Belafonte played roles in surfacing the need for civil rights. What about the artists of today, when we are living in a supposedly postracial world?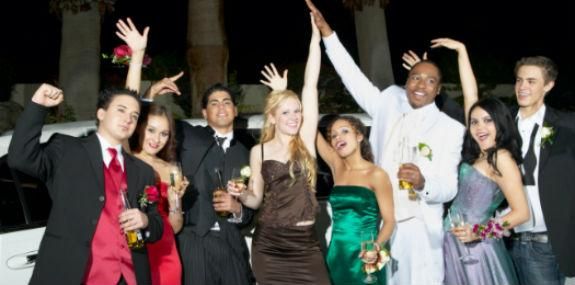 Generic image (Digital Vision)


~~~~~~~~~~~~~~~~~~~~~~~~~~~~~~~~~~~~~~~~~~~~~~~~~~~


~~~~~~~~~~~~~~~~~~~~~~~~~~~~~~~~~~~~~~~~~~~~~~~~~~~
A new report on American aid to Haiti in the wake of that country's devastating earthquake finds much of the money went to U.S.-based companies and organizations. Miami Herald: Study finds Haiti aid largely went to US groups.
~~~~~~~~~~~~~~~~~~~~~~~~~~~~~~~~~~~~~~~~~~~~~~~~~~~~~
The Center for Economic and Policy Research analyzed the $1.15 billion pledged after the January 2010 quake and found that the "vast majority" of the money it could follow went straight to U.S. companies or organizations, more than half in the Washington area alone.
Just 1 percent went directly to Haitian companies.
The report's authors said that a lack of transparency makes it hard to track all the money.
"It is possible to track who the primary recipients of USAID funds are, yet on what are these NGOs and contractors spending the money?" authors Jake Johnston and Alexander Main wrote. "What percent goes to overhead, to staff, vehicles, housing, etc.? What percent has actually been spent on the ground in Haiti?"
USAID did not respond to requests to comment on the report Friday.
The group has been a critic of U.S. foreign policy in the past, accusing the U.S. of a top-down approach to aid that does little to alleviate poverty in impoverished Haiti.
The report also finds that the biggest recipient of U.S. aid after the earthquake was Chemonics International Inc., a for-profit international development company based in Washington, D.C., that has more than 4,800 employees.


~~~~~~~~~~~~~~~~~~~~~~~~~~~~~~~~~~~~~~~~~~~~~~~~~~~~~~~~~~
Voices and Soul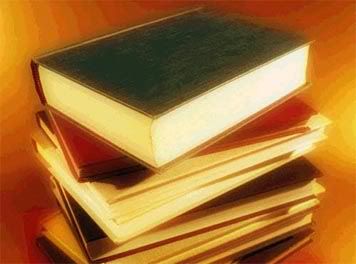 by Justice Putnam
Black Kos Poetry Editor
We live in a upside down world. A world where those who fight bigotry and racism are charged with being bigots and racists themselves. It is so childish, yet at the same time, so very dangerous. We dare not ignore it.
What is a love person from a love people to do?
Continue to love, of course; but also to call a bigot a bigot when bigotry exists, to call out racism and the class war. To deride sexism, homophobia and religious intolerance; and to raise our voices for a call to action against injustice anywhere.
Lovingly, of course.
my poem

a love person
from love people
out of the afrikan sun
under the sign of cancer.
whoever see my
midnight smile
seeing star apple and
mango from home.
whoever take me for
a negative thing,
his death be on him
like a skin
and his skin
be his heart's revenge.

**

lucy one-eye
she got her mama's ways.
big round roller
can't cook
can't clean
if that's what you want
you got it world.

lucy one-eye
she see the world sideways.
word foolish
she say what she don't want
to say, she don't say
what she want to.

lucy one-eye
she won't walk away
from it.
she'll keep on trying
with her crooked look
and her wrinkled ways,
the darling girl.

**

if mama
could see
she would see
lucy sprawling
limbs of lucy
decorating the
backs of chairs
lucy hair
holding the mirrors up
that reflect odd
aspects of lucy.

if mama
could hear
she would hear
lucysong rolled in the
corners like lint
exotic webs of lucysighs
long lucy spiders explaining
to obsure gods.

if mama
could talk
she would talk
good girl
good girl
good girl
clean up your room.

**

I was born in a hotel,
a maskmaker.
my bones were knit by
a perilous knife.
my skin turned around
at midnight and
I entered the earth in
a woman jar.
I learned the world all
wormside up
and this is my yes
my strong fingers;
I was born in a bed of
good lessons
and it has made me
wise.

**

light
on my mother's tongue
breaks through her soft
extravagant hip
into life.
lucille
she calls the light,
which was the name
of the grandmother
who waited by the crossroads
in virginia
and shot the whiteman off his horse,
killing the killer of sons.
light breaks from her life
to her lives…

mine already is
an afrikan name.
~~~~~~~~~~~~~~~~~~~~~~~~~~~~~~~~~~~~~~~~~~~~~~~~~~~~~~~~~~
Welcome to the Front Porch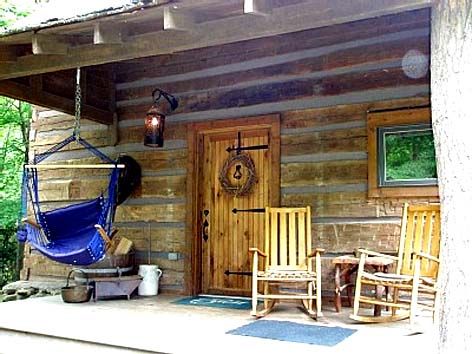 Happy Birthday Paul Robeson!
(April 9, 1898 – January 23, 1976)
If you haven't seen it, read JekyllnHyde's 2 Part series on Robeson