Interrogatories
Who is/was your favorite newspaper columnist?
Do you wear pajamas? If so, what pattern adorns them?
What is your most and least favorite Jelly Bean flavor?
What is the first movie you saw in a theater? How old were you?
The Twitter Emitter
Well at least criminals and mentally unstable people will be spared the indignity of a background check before their next killing spree.

— Mike (@85mf) April 17, 2013
RT @arthurdelaneyhp: The only thing that stops a majority of votes is a minority of votes

— Sam Stein (@samsteinhp) April 17, 2013
We need background checks for Senators.

— Dave Pell (@davepell) April 17, 2013
I repeat: If background checks at gun shows are a civil liberties offense, what does that make background checks at licensed gun dealers?

— Josh Greenman (@joshgreenman) April 17, 2013
We should demand more from our media and our elected officials.Today was embarrassing for a lot of people in both professions.

— Bill Press (@bpshow) April 17, 2013
The US Senate didn't uphold the Constitution today. They gave killers the OK to kill using the weapons they prefer using to do their killing

— Jonathan Jewel (@JonathanJewel) April 17, 2013
America needs to be pried loose from the NRA's cold, dead hands.

— God (@TheTweetOfGod) April 17, 2013
Between the Boston bombing and the NRA helping to shoot down the gun bill, it's been a pretty good week for terrorists

— TBogg (@tbogg) April 17, 2013
You wouldn't trust a guy named Wolf to give you a lift in his car. Why would you trust one to deliver the news?

— CC:Indecision (@indecision) April 17, 2013
Hey Hey @nra, how many kids did you kill today? #p2

— Uncle Sam (@Socialism4USA) April 17, 2013
I have a dream that one day @cnn will report that a light complexioned man has been arrested for sending poison in the mail.

— SharkFu (@SharkFu) April 18, 2013
"White privilege is knowing that even if the bomber is white,noone will call for whites to be profiled as terrorists" timwise.org/2013/04/terror…

— alexis goldstein (@alexisgoldstein) April 18, 2013
Sad that one of the first things I thought of upon seeing photos of bomb victims was "Good god, their medical bills." onefundboston.org

— Ashley Wood (@awoodash) April 18, 2013
Dear Washington DC: The Beloved 2nd Amendment says "WELL REGULATED" - please start the REGULATED part now. Thank You

— Pirate Wench (@PirateWench) April 18, 2013
On This Day
In 1775, Paul Revere began his ride from Charlestown to Lexington, Mass., warned the British that they weren't going to be taking away our arms, by ringing those bells and making sure as he was riding his horse through town to send those warning shots and bells that we were going to be secure and we were going to be free warning American colonists that the British were coming.
In 1906, much of San Francisco was destroyed in a major earthquake followed by a disastrous fire.
In 1912, 705 survivors of the RMS Titanic arrived in New York City aboard the RMS Carpathia.
In 1923, Yankee Stadium opened. The Yankees beat the Red Sox 4-1.
In 1956, Grace Kelly married Prince Rainier of Monaco.
In 1978, the Senate voted 68-32 to turn the Panama Canal over to Panamanian control starting in 1999.
In 2007, the Supreme Court, in a 5-4 ruling, upheld a federal ban on a medical procedure that abortion foes dubbed "partial-birth abortion."
In 2011, Standard & Poor's lowered its long-term outlook for the U.S. government's fiscal health from "stable" to "negative."
Born on This Day
1480 - Lucrezia Borgia, Florentine ruler and daughter of Pope Alexander VI (d. 1519
1590 - Ahmed I, Ottoman emperor (d. 1617)
1648 - Jeanne Guyon, French mystic (d. 1717)
1759 - Jacques Widerkehr, Alsatian composer and cellist (d. 1823)
1768 - Jean-Baptiste Debret, French painter and draftsman, active in Brazil, where he documented the native peoples as well as the slave population. (d. 1848)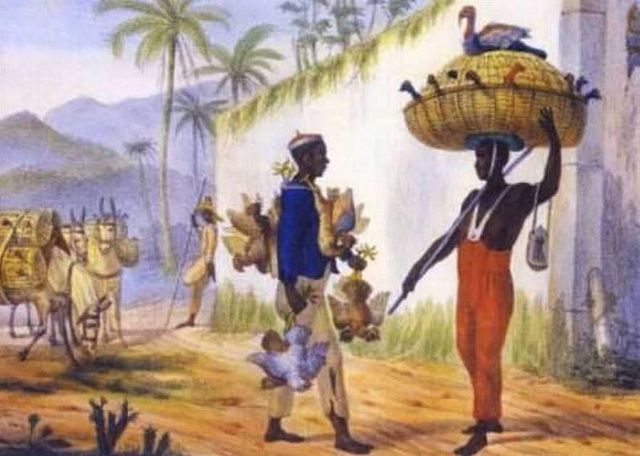 1829 - George Smith, English genre painter, (d. 1776)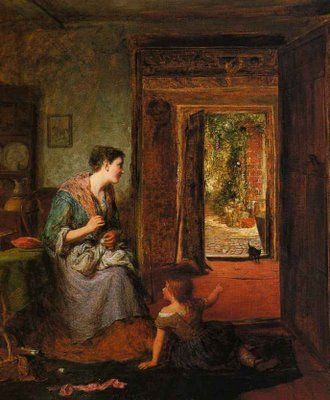 1838 - Evert Jan Boks, Dutch painter (d. 1914)
1843 - Adrien Moreau, French painter (d. 1906)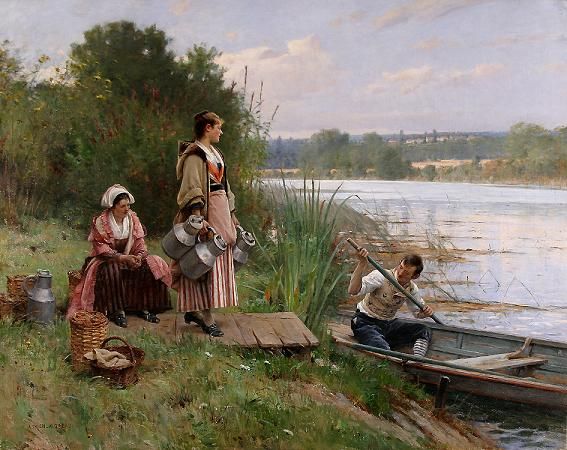 1854 - José Frappa, Spanish painter (d. 1904)
1857 - Clarence Darrow, American attorney (d. 1938)
1882 - Leopold Stokowski, Polish conductor (d. 1977)
1882 - Isaac Babalola Akinyele, Nigerian ruler and author (d. 1964)
1884 - Ludwig Meidner, German Expressionist painter (d. 1966)
1889 - Jessie Street, Australian suffragette and activist (d. 1970)
1901 - Elene Akhvlediani, Georgian painter (d. 1975)
1915 - Joy Davidman, American poet and writer, wife of C. S. Lewis (d. 1960)
1916 - Carl Burgos, American illustrator/comic book artist (d. 1984)
1918 - Tony Mottola, American guitarist (d. 2004)
1918 - André Bazin, French critic and theorist (d. 1958)
1919 - Vondell Darr, American child actress (d. 2012)
1919 - Virginia O'Brien, American actress and singer (d. 2001)
1922 - Barbara Hale, American actress
1924 - Clarence "Gatemouth" Brown, American musician (d. 2005)
1940 - Mike Vickers, British musician and composer (Manfred Mann)
1942 - Robert Christgau, American journalist and critic
1946 - Hayley Mills, English actress
1946 - Skip Spence, Canadian singer-songwriter and musician (Jefferson Airplane and Moby Grape) (d. 1999)
1947 - James Woods, American actor
1953 - Rick Moranis, Canadian comedian
1956 - Eric Roberts, American actor
1961 - Jane Leeves, British actress
1963 - Conan O'Brien, American comedian
1964 - Jim Ellison, American singer and musician (Material Issue) (d. 1996)
1970 - Greg Eklund, American musician (Everclear and The Oohlas)
1979 - Kourtney Kardashian, famous for being famous
Died on This Day
1558 - Roxelana, wife of Suleiman the Magnificent
1636 - Julius Caesar, English judge (with that name, did he always rule, "render unto Caesar...?")
1684 - Gonzales Coques, Flemish painter (b. 1614)
1796 - Johan Wilcke, Swedish physicist (b. 1732)
1837 - Giovanni Migliara, Italian painter (b. 1785)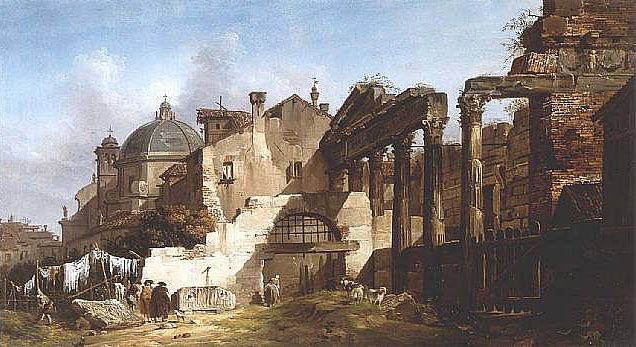 1855 - Jean-Baptiste Isabey, French painter (b. 1767)
1862 - Frederik Hansen Södring, Danish painter (b. 1809)
1897 - Charles Olivier de Penne, French painter (b. 1831)
1898 - Gustave Moreau, French painter (b. 1826)
1941 - Eugène Gallien-Laloue, French painter (b. 1854)
1942 - Gertrude Vanderbilt Whitney, American sculptor, art patron, and collector, founder of Whitney Museum of American Art (b. 1875)
1945 - Ernie Pyle, American journalist (b. 1900)
1964 - Ben Hecht, American writer (b. 1894)
1974 - Betty Compson, silent film star (b. 1897)
2002 - Thor Heyerdahl, Norwegian explorer (b. 1914)
2012 - Dick Clark, American television host and businessman (b. 1929)
Today is
Support Teen Literature Day
Poem in Your Pocket Day
National Wear Your Pajamas to Work Day
International Amateur Radio Day
High Five Day
Pet Owners Independence Day (good luck with that)
National Golf Day
National Newspaper Columnists Day
Get to Know Your Customers Day
Adult Autism Day
International Juggler's Day
National Animal Crackers Day