A look at a record label that achieved greatness in the 60's-70's - and at its museum that if you are in Memphis, you should see - after the jump ...
But first: Top Comments appears nightly, as a round-up of the best comments on Daily Kos. Surely you come across comments daily that are perceptive, apropos and .. well, perhaps even humorous. But they are more meaningful if they're well-known ... which is where you come in (especially in diaries/stories receiving little attention).

Send your nominations to TopComments at gmail dot com by 9:30 PM Eastern Time nightly, or by our KosMail message board. Please indicate (a) why you liked the comment, and (b) your Dkos user name (to properly credit you) as well as a link to the comment itself.
On a recent trip to Memphis, there was much to see. In season, there is the top farm team of the
St. Louis Cardinals
who play downtown. The old
Sun Records Studio
- in Midtown, where Elvis Presley, Ike Turner, Carl Perkins and many others recorded for Sam Phillips - has a wonderful guided tour. The downtown
Rock & Soul Museum
- right near iconic
Beale Street
- gives you a nice (if somewhat dry) overview of the city's musical heritage. Although I didn't go there - I had my Elvis portion at Sun - obviously
Graceland
a few miles south of the city is a draw for many. And best of all: there is a
free shuttle
that takes you between these three sites. Finally, the
National Civil Rights Museum
- on the site of the former Lorraine Motel where
Dr. King
was shot .... is immensely moving. Especially standing on the balcony (near room 306) where he was felled ..... that is chilling.
But one other site that many visitors overlook is a museum dedicated to the Stax/Volt record label in south Memphis. And to me, it was my favorite musical haunt - a (brief) look at the label's history can help explain why.
--------------------------------------------------------------------------------------------
In 1957, Jim Stewart - while holding a day job as a banker - founded a record label with his older sister Estelle Axton named Satellite Records - which specialized in country and pop. In 1959, they moved their operations into the former Capitol Theatre at the corner of McLemore Avenue and College Street in an African-American neighborhood, converting the space to recording studios. Estelle focused her energies on the Satellite Records shop adjacent to the studio. The studio's location meant a wealth of aspiring local black talent began dropping in, Estelle's record shop encouraging them to hang out and play popular songs .... which became the label's dominant sound, in time.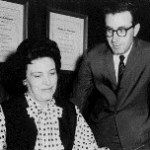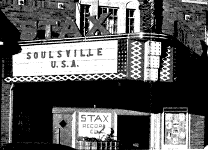 In 1960, they had their largest-selling record to date: Cause I Love You with WDIA radio DJ Rufus Thomas and his daughter Carla. I have a separate profile of the two at this link - suffice it to say, their careers were instrumental throughout the label's history.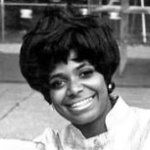 In 1961, it was learned that there was an already existing label named Satellite Records: thus, a new name was formed by taking the two owners' last names (Stewart) and (Axton). Later that year, they founded the sister label Volt Records - as a label that was played too often on the radio (in the opinion of the authorities at the time) was suspected of having utilized payola.
The next year was critical to the label's success as its early house band (the Mar-Keys) saw one of its members Steve Cropper hired as the label's A&R man as well as a sometimes producer. The Mar-Keys eventually morphed into the label's enduring house band: Booker T and the MG's who achieved success partly on their own, but mostly from backing-up many of the label's premiere singers. Once again, I have a dedicated profile for this band. You can see why I like Stax, dontcha?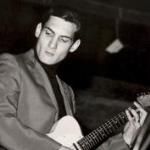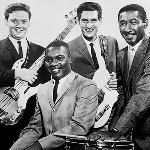 And the fact that this was a truly integrated label with both black and white employees and performers - as noted in the MG's photo and the one below - was not lost on the public, either. The music was heavily weighted towards African-American performers and musical styles (the blues, soul and R&B) but just as Memphis' position as a crossroads along the Mississippi River brought the city together, so did this label.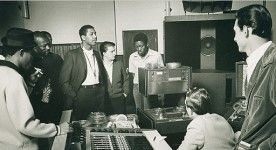 In the mid-sixties, two important pairs of individuals came to the label. One was a singing duo Sam & Dave - who often sang tunes ("You Don't Know Like I Know," "Hold On, I'm Comin'," "Soul Man" and "I Thank You") written by the other noteworthy duo (of songwriters) that joined the label. Isaac Hayes went on to stardom as a performer (with the theme from Shaft being his most iconic). Less well-known as a performer was his songwriting partner - but David Porter is also an inductee (along with Hayes) into the Songwriters Hall of Fame and member of the Board of Trustees of the Recording Academy.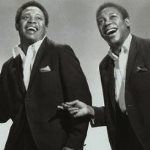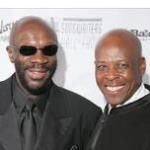 There were numerous other Stax hit-makers; two of note included the blues guitarist Albert King - whose single Born Under a Bad Sign was popularized by Cream a few years later - and the label's most iconic performer Otis Redding - who had success but never a Top Twenty hit. Until, that is, the posthumous release of (Sittin' On) The Dock of the Bay - co-written by Steve Cropper and recorded just four days before Redding's death in a plane crash - went to #1 in early 1968, staying for four weeks.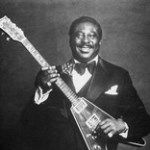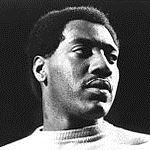 In 1965, a distribution deal was signed with Atlantic Records - an ill-fated one for Stax, it would be seen in hindsight - but for the time being, it resulted in not only wider distribution but also having several Atlantic artists recording at Stax (most notably Wilson Pickett). In 1967, a Stax Records tour of Europe proved to be a huge success .... but which also turned out to be the high-water-mark of the Stax label.
The death of Otis Redding was a large enough blow ... but then came the assassination of Martin Luther King which - although the Stax studio was unharmed during the riots that followed (as its non-discriminatory practices were well-known in the community), many Stax associates said that the peaceful bi-racial harmony was never the same afterwards. And then, the arrangement with Atlantic Records came to an end when Atlantic was purchased by Warner Brothers (as the contracted stipulated it would end, upon any takeover).
And this is when Jim Stewart learned that - in signing the distribution agreement with Atlantic Records - he had given away the rights to the masters of their recordings during that period. And so now that Atlantic was leaving, they were taking the crown jewels with them.
As a result, in 1968 Stewart sold Stax to Gulf & Western and promoted marketing director Al Bell to vice president (as they secured employment contracts with G&W). After disagreements with her brother and Bell over the direction of the company, Estelle Axton sold her rights in the company and left the business. She died in 2004 at the age of eighty-five, and was praised by many as being the conscience of the label.
There was a brief rebound for the company, as records by Johnnie Taylor, Isaac Hayes and the Staple Singers found some success ... however, Gulf & Western didn't know how to market the company, and so total sales actually decreased. Stewart and Bell were able to buy-back Stax from Gulf & Western in 1970, and started to rebuild the label - even Elvis Presley began to record there.
One risk the company took was arranging a major concert at the Los Angeles Coliseum, with the name Wattstax - which drew 100,000 attendees and even resulted in a film version release.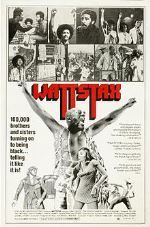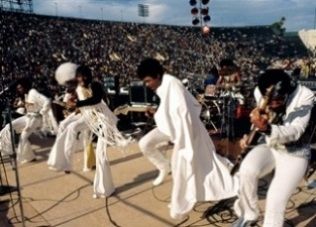 Still, the company's fortunes were rather shaky, and by 1973 they were relying on one hope. Then Columbia Records president Clive Davis was eager to align his company with some major black performers (as their lineup was weak at the time) by signing a distribution deal with Stax. However, Clive Davis was fired by Columbia shortly thereafter, and the Stax label muddled through before declaring bankruptcy in 1975.
Since then, the company has existed sometimes in name only, other times as a re-issue-only label and much more recently with original recordings by new artists. Alas, the label as an icon has never really existed since the 1970's.
But wotta legacy it left! Five years ago, public television did a nice documentary on the label, with a DVD version available.
Jim Stewart is still alive at age 82, and Al Bell at age 73 is back in Memphis after a long absence; heading the Memphis Music Foundation the past three years.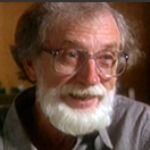 The original studios were torn down in 1989, but ten years ago in 2003 the original site was rebuilt as a museum to the Stax label (in particular) and soul music (in general). A music school is part of the business plan that the foundation running the museum operates, and 926 East McLemore Avenue is a bright spot in a neighborhood that has seen better days.
I have only begun to scratch the surface of the story of Stax, I realize. The solution? Well, make plans to visit Memphis someday ...and visit the Stax Museum while there. It is a short drive away from downtown (with plenty of parking) ... but many tourists without a car tend to avoid it, due to the location (one sees in Yelp advice about getting a cab ride). The solution to that? Take the #4 bus from Front Street in downtown ..... right to the museum at the corner of McLemore and College (you can't miss it, a recorded announcement will tell you, and the bus driver will signal you if asked). Just $1.75 each way, and takes only 20 minutes. Other than the Civil Rights Museum, this to me was the highlight of my visit there.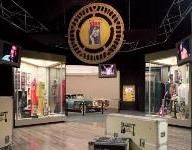 A song to conclude with? Rather than a major hit, a lesser-known song today (that symbolized the brass sound of Stax) is one that I heard (after a long absence) at the museum .... and seems a fitting way to end.
The Bar-Kays exist today, but after having been chosen as Otis Redding's back-up band in 1967, most of their original members were killed in the plane crash that took his life. But not before recording the instrumental Soul Finger in 1967 ... and below you can hear it.
Now, on to Top Comments:
-------------------------------------
From Audri:
In today's Cheers and Jeers - commonmass provides a coffee spew moment on the subject of Harry Reid.
From
Noddy:
In the diary by MinistryOfTruth about the GOP's different standards for background checks (depending upon whether they help or hurt their interests) .... LaFeminista charts her path on the issue for today.
From
Steveningen:
In my own diary about the apology made by John Paulk about his work for the 'ex-gay' movement, CPT Doom wrote this excellent and very personal comment on the harm that Paulk did to the LGBT community.
And from
Ed Tracey
, your faithful correspondent this evening ........
In the diary by blue aardvark about the former chief of staff to Michele Bachmann breaking silence on the ethics charges facing her - milkbone paraphrases an old saying about this sudden turn of events.
TOP PHOTOS
April 17, 2013
Next - enjoy jotter's wonderful PictureQuilt™ below. Just click on the picture and it will magically take you to the comment that features that photo.



(NOTE: Any missing images in the Quilt were removed because (a) they were from an unapproved source that somehow snuck through in the comments, or (b) it was an image from the DailyKos Image Library which didn't have permissions set to allow others to use it.)
And lastly: yesterday's Top Mojo - mega-mojo to the intrepid mik ...... who rescued this feature from oblivion:

1) How times have changed by Avilyn — 200
2) Wellesley by mwk — 180
3) It's well past the point that he can act surprised by killerfurball — 178
4) My Candidate is Senator Sheldon Whitehouse (D-RI) by JekyllnHyde — 163
5) The party of 'no' has a face by blue aardvark — 160
6) So contraception is a "lifestyle drug?" by not a cent — 159
7) He was clearly very effected by Newtown, he's not by Jimmy D 84 — 143
8) Way to go Wellesley by mconvente — 139
9) Definitely Not Needed: More Tax Cuts by JekyllnHyde — 134
10) My father had a friend who was a nun by Rogneid — 128
11) This is not leadership. by cosette — 122
12) It's a good thing I'm Jewish... by Trix — 121
13) I think you can add VP Biden by virginislandsguy — 110
14) Fuck. Another one. by MyNameIs — 107
15) Thank you Triple B. GREAT DIARY. SORELY NEEDED. by flitedocnm — 103
16) And, this: by flitedocnm — 100
17) That a public high school? by sk4p — 98
18) they proved it by Laurence Lewis — 97
19) The law and rules don't apply to him. by TomP — 96
20) Wellesley? by Yamaneko2 — 94
21) this continuation should make it much easier by Denise Oliver Velez — 94
22) In an amazing way, you brought a modicum by TomP — 93
23) Sure, call it a "lifestyle drug". by Kimbeaux — 87
24) Benefit cuts are not an overall win for seniors, by JesseCW — 85
25) Thanks for letting us know by wader — 81
26) Friggin' fundie troglodytes. Next: witch testing. by Ralphdog — 81
27) I disagree. by StellaRay — 76
28) The thing is... by saxoman1 — 71
29) It's been clear to me all along, but then again, by commonmass — 71
30) What part of by WisePiper — 69
31) Good for her! by beltane — 69
32) Its exhausting by quince — 69
33) I'm sure the Newtown parents think he's hilarious! by jennyp — 69