Interrogatories
It's National Picnic Day. What would your ideal picnic basket contain?
What would be the perfect picnic location?
Do you remember the New Coke? Did you try it? Was it bad?
If you could kill any one Federal law, which one would it be?
If you could create one Federal law, what would it be?
The Twitter Emitter
The best thing about atheists is they never blame Me.

— God (@TheTweetOfGod) April 16, 2013
Protip: If you keep saying over and over in public that you're living in tyranny and no one stops you, you're not living in tyranny.

— LOLGOP (@LOLGOP) April 17, 2013
Editing a thing. Author uses two spaces after periods. Sometimes three. THE SLIPPERY SLOPE IS REAL, PEOPLE!!!

— Evan Mintz (@evan7257) April 17, 2013
There's no crime in being ignorant. Problems arise when people whodon't know they're ignorant rise to power.

— Neil deGrasse Tyson (@neiltyson) April 18, 2013
It takes a big man with a gun to stand up to an emotionally-bullying woman who has been shot in the head. #newNRAslogan

— TBogg (@tbogg) April 18, 2013
The criminals who killed 3 people in Boston were caught. Those who killed 15 in West, TX (by cutting safety&inspections) are still at large.

— Jorge Stolfi (@JorgeStolfi) April 20, 2013
.@joshtpm The only reason gold tanked is that investors had to sell it off to cover their Bitcoin margin calls.

— Fake Alan Bostick (@FakeAlanBostick) April 20, 2013
These Republicans say no so much I'll bet they wake up with morning wouldn't.

— Lizz Winstead (@lizzwinstead) April 20, 2013
The early bird waits in line for two hours for the artisinal worm at that new brunch place in NoLita.

— Nate Silver (@fivethirtyeight) April 21, 2013
Liz Cheney is angry the Boston suspect may be read his rights. Millions are angrier her dad was never read his.

— LOLGOP (@LOLGOP) April 22, 2013
I hope nothing happens this week. NOTHING.

— kara vallow (@teenagesleuth) April 22, 2013
What's with Canada using "detective work" and "police procedure" to nab terrorists, instead of panic and bigotry? bit.ly/1259o5U

— Zandar (@ZandarVTS) April 22, 2013
On This Day
In 1635, the first public school in the United States, Boston Latin School, was founded in Boston, Massachusetts.
In 1789, President-elect George Washington and his wife, Martha, moved into the first executive mansion, the Franklin House in New York City.
In 1954, Hank Aaron of the Milwaukee Braves hit the first of his 755 major-league home runs in a game against the St. Louis Cardinals.
In 1968, leftist students at Columbia University in New York City began a weeklong occupation of several campus buildings.
In 1971, the Rolling Stones' "Sticky Fingers" album was released.
In 1985, Coca-Cola announced their decision to change the top secret formula of their famed beverage. "New Coke" was an immediate flop, and the company walked back the decision very quickly.
In 2005, YouTube's first video was uploaded.
Born on This Day
1564 - William Shakespeare, English playwright and actor (d. 1616)
1621 - William Penn, English admiral (d. 1670)
1775 - J. M. W. Turner, English painter (d. 1851)
1791 - James Buchanan, American politician, 15th President of the United States (d. 1868)
1820 - James Sant, English painter (d. 1916)
1833 - Antoine Vollon, French painter (d. 1900)
1838 - Alfred Verwee, Flemish painter of cows (d. 1895)
1842 - Fritz Beinke, German painter (d. 1907)
1858 - Max Planck, German physicist, Nobel Prize laureate (d. 1947)
1891 - Sergei Prokofiev, Russian composer (d. 1953)
1893 - Frank Borzage, American director (d. 1952)
1895 - Ngaio Marsh, New Zealand writer (d. 1982)
1904 - Duncan Renaldo, Spanish-American actor (d. 1985)
1904 - Louis Muhlstock, Canadian painter (d. 2001)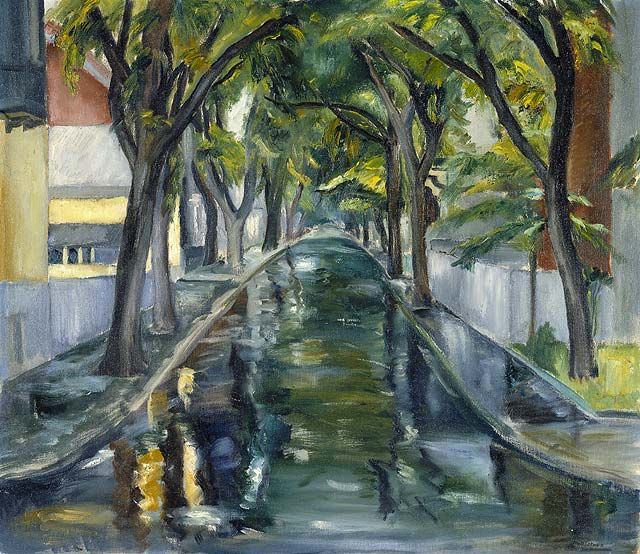 1907 - Lee Miller, American photographer and model (d. 1977)
1910 - Simone Simon, French actress (d. 2005)
1917 - Dorian Leigh, American model (d. 2008)
1921 - Janet Blair, American actress (d. 2007)
1928 - Shirley Temple, American actress and politician
1936 - Roy Orbison, American singer-songwriter and musician (Traveling Wilburys) (d. 1988)
1942 - Sandra Dee, American actress (d. 2005)
1943 - Frans Koppelaar, Dutch painter
1947 - Glenn Cornick, British musician (Jethro Tull and Paris)
1949 - David Cross, British violinist (King Crimson)
1954 - Michael Moore, American filmmaker
1968 - Timothy McVeigh, American terrorist, committed the Oklahoma City Bombing (d. 2001)
1979 - Barry Fratelli, Scottish bassist (The Fratellis)
Died on This Day
303 - Saint George, Roman soldier and Christian martyr
1014 - Brian Boru, Irish king
1605 - Boris Godunov, Tsar of Russia (b. c. 1550)
1625 - Juan de las Roelas, Spanish painter (b. 1559)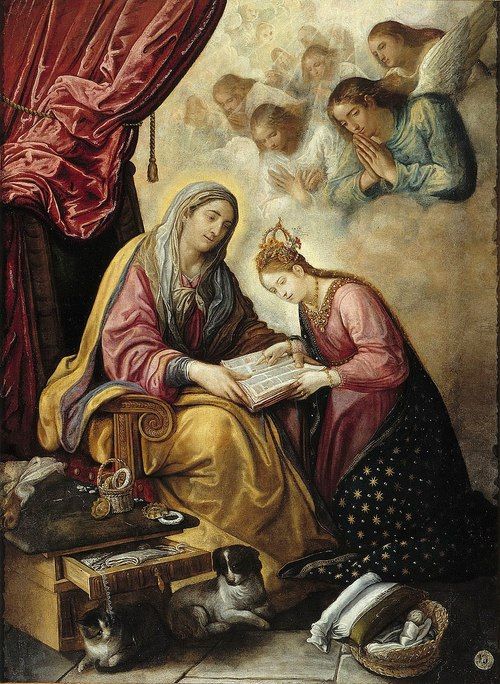 1681 - Justus Sustermans, Flemish painter (d. 1597)
1774 - Christian Wilhelm Ernst Dietrich, German painter (b. 1712)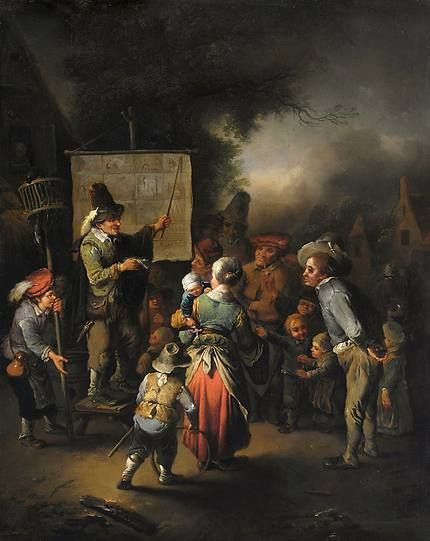 1793 - Henri Horace Roland de la Porte, French still-life painter(b. 1724)
1850 - William Wordsworth, English poet (b. 1770)
1915 - Rupert Brooke, English poet (b. 1887)
1923 - Sir James Jebusa Shannon, American painter (b. 1862)
1951 - Charles G. Dawes, American banker and politician, 30th Vice President of the United States, recipient of the Nobel Peace Prize (b. 1865)
1983 - Buster Crabbe, American swimmer and actor (b. 1908)
1984 - Red Garland, American jazz pianist (Miles Davis Quintet) (b. 1923)
1985 - Sam Ervin, American politician (b. 1896)
1986 - Otto Preminger, Austrian director (b. 1906)
1990 - Paulette Goddard, American actress (b. 1910)
1991 - Johnny Thunders, American singer-songwriter and musician (New York Dolls and The Heartbreakers) (b. 1952)
1993 - César Chávez, American labor activist (b. 1927)
1995 - Howard Cosell, American attorney and sportscaster (b. 1918)
1998 - James Earl Ray, American assassin of Martin Luther King, Jr. (b. 1928)
2003 - Fernand Fonssagrives, French photographer (b. 1910)
2005 - John Mills, English actor (b. 1908)
2007 - Boris Yeltsin, Russian politician (b. 1931)
2011 - Tom King, American songwriter and musician (The Outsiders and The Starfires) (b. 1943)
2012 - Chris Ethridge, American musician and songwriter (The Flying Burrito Brothers) (b. 1947)
2012 - Tommy Marth, American saxophone player and writer (The Killers) (b. 1978)
Today is
World Book Day
International Pixel-Stained Technopeasant Day
UN English Language Day (United Nations)
National Cherry Cheesecake Day
National Picnic Day
Movie Theater Day
Lover's Day
Talk Like Shakespeare Day
National Teach Your Children to Save Day