Interrogatories
Did your parents approve in your choice of boy/girlfriends?
Did you ever get grounded? What for?
Did you hang out with the geeks or the jocks in school?
Who were you named after?
Do you/did you have any imaginary friends?
The Twitter Emitter
Obama dropped the ball when he failed to arrest Lindsey Graham for radical stupidity. #p2 #inners

— Joseph J. Santorsa (@Marnus3) April 24, 2013
Santorum: "Gay marriage will destroy France, even if it hasn't harmed anyone in Belgium, Canada, Norway, Spain, Sweden or South Africa"

— The Daily Edge (@TheDailyEdge) April 24, 2013
You gotta give George W. Bush credit - his fierce determination to never learn anything about anything is impressive

— William K. Wolfrum (@Wolfrum) April 25, 2013
Dear Republicans: Maybe if you were honest about what you think, people would stop secretly recording you.

— William K. Wolfrum (@Wolfrum) April 25, 2013
The George W. Bush Presidential Library is being dedicated today. After the ceremony, guests will be served coffee and yellowcake.

— Top Conservative Cat (@TeaPartyCat) April 25, 2013
Fun Fact: Today is the first day George W. Bush ever actually stepped foot in a library.

— Andrew Gatto (@AndrewGatto) April 25, 2013
I think Barbara Bush speaks for all of America when she says, "We've had enough Bushes" in White House.

— DC Debbie (@DCdebbie) April 25, 2013
9/11 really happened under Clinton, because it was too early in Bush's term to blame him. Same with Obama and the recession, right? Oh.

— Chris Dashiell (@cdashiell) April 25, 2013
The George W. Bush Library opening on Take Your Kids to Work Day should remind us that not all kids can do their parents' jobs.

— LOLGOP (@LOLGOP) April 25, 2013
If I was a bombing suspect my Mom would be on CNN saying "Please don't kill him. Let his me and his father do it for you."

— Denis Leary (@denisleary) April 25, 2013
Pete King is right: we should imprison extremist terror supporters, start with Pete King.

— rootless (@root_e) April 25, 2013
"Colonel" is pronounced "kernel," but I'm the one who's high.

— Bearded Stoner (@beardedstoner) April 25, 2013
You know what, let's end this "Battle over Obesity," and put on a "Battle over Things Sold to the Public as 'Food'." Do that.

— mermaid with wings (@AquaGoddessDC) April 25, 2013
On This Day
In 1607, the first expedition of English colonists to establish a permanent settlement made at Cape Henry, VA.
In 1802, Napoleon Bonaparte signed a general amnesty allowing most of the more notorious émigrés of the French Revolution to return to France,
In 1937, during the Spanish Civil War, planes from the German Luftwaffe attacked the Basque town of Guernica.
In 1964, the African countries of Tanganyika and Zanzibar merged to form Tanzania.
In 1986, the world's worst nuclear accident occurred at the Chernobyl plant in the Soviet Union. An explosion and fire in the No. 4 reactor sent radioactivity into the atmosphere; at least 31 Soviets died immediately. A massive area surrounding the plant is now uninhabitable by humans.
In 1998, leading Guatemalan human rights activist Auxiliary Bishop Juan Gerardi Conedera, was bludgeoned to death two days after a report he'd compiled on atrocities during Guatemala's 36-year civil war was made public.
In 2000, Vermont Governor Howard Dean signed the nation's first bill allowing same-sex couples to form civil unions.
In 2008, Austria police arrested a man who had been holding his own daughter captive in a windowless cellar for 24 years, fathering seven children and killing one of them. (Josef Fritzl is serving life in a psychiatric ward.)
Born on This Day
570 - Muhammad, Muslim prophet, founder of Islam (d. 632)
1538 - Gian Paolo Lomazzo, Italian painter (d. 1600)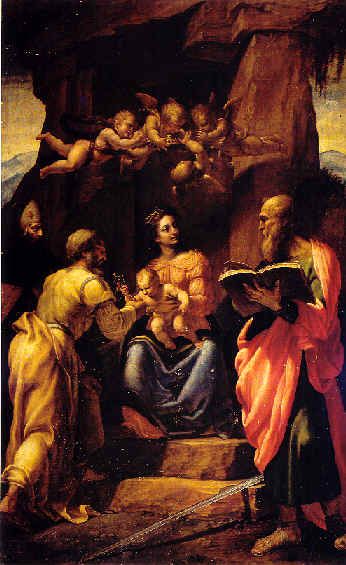 1756 - Johann Friedrich Dryander, German painter (d. 1812)
1785 - John James Audubon, French-American naturalist and illustrator (d. 1851)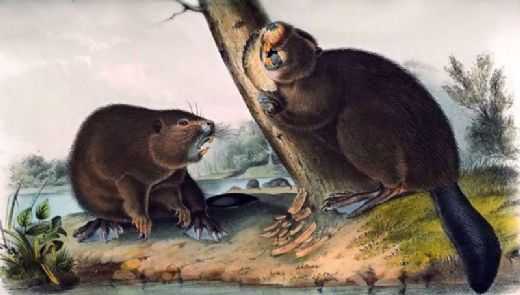 1798 - Eugène Delacroix, French painter (d. 1863)
1804 - Charles Goodyear, American politician (d. 1876)
1822 - Frederick Law Olmsted, American journalist, social critic, public administrator, and landscape designer (d. 1903)
1831 - Timoléon-Marie Lobrichon, French painter (d. 1914)
1862 - Edmund C. Tarbell, American artist (d. 1938)
1865 - Akseli Gallen-Kallela, Finnish painter (d. 1931)
1882 - Édouard Léon Cortès, French painter (d. 1969)
1886 - Ma Rainey, American singer (d. 1939)
1886 - Mela Muter, Polish painter (d. 1967)
1889 - Anita Loos, American writer (d. 1981)
1914 - Bernard Malamud, American author (d. 1986)
1917 - I.M. Pei, Chinese architect
1925 - Jørgen Ingmann, Danish jazz musician
1933 - Carol Burnett, American comedian
1938 - Duane Eddy, American guitarist and actor
1942 - Bobby Rydell, American singer, drummer, and actor
1943 - Gary Wright, American singer, musician, and producer (Spooky Tooth)
1960 - Roger Taylor, English musician (Duran Duran and Arcadia)
1961 - Joan Chen, Chinese actress (Twin Peaks)
1970 - Tionne Watkins, American singer (TLC)
1980 - Channing Tatum, American actor
1983 - Jessica Lynch, American army private
Died on This Day
1444 - Robert Campin, Flemish painter (b. 1378)
1476 - Simonetta Vespucci, Italian Renaissance noblewoman (b. 1453)
1478 - Giuliano de' Medici, ruler of Florence (b. 1453)
1684 - Jan Davidsz. de Heem, Dutch still life painter (b. 1606)
1808 - Jean~Baptiste Pillement, French Rococo painter and draftsman (b. 1728)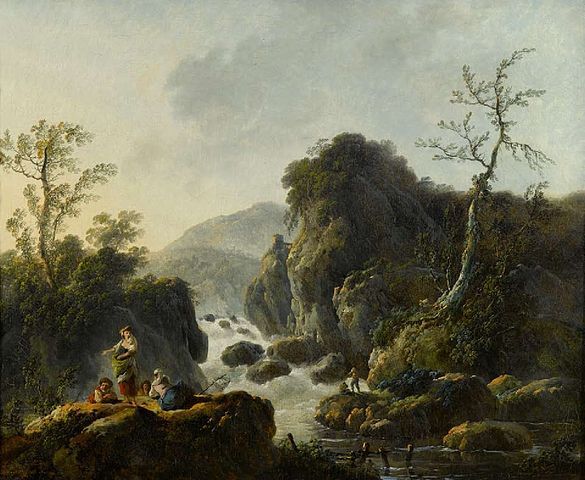 1865 - John Wilkes Booth, American actor, assassin of Abraham Lincoln (b. 1838)
1927 - Eduard Zetsche, Austrian painter (b. 1844)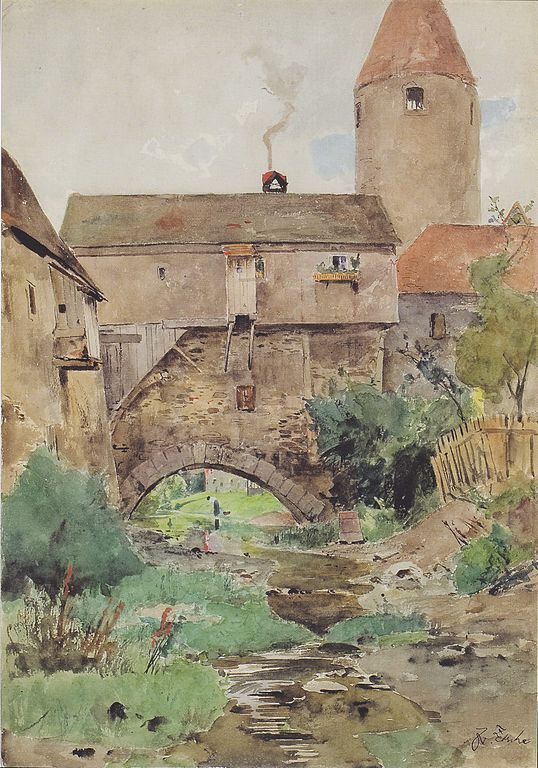 1946 - James Larkin White, American miner, explorer, and park ranger, discoverer of Carlsbad Caverns (b. 1882)
1956 - Edward Arnold, American actor (b. 1890)
1968 - John Heartfield, German artist (b. 1891)
1970 - Gypsy Rose Lee, American actress (b. 1911)
1980 - Cicely Courtneidge, English actress and comedian (b. 1893)
1984 - Count Basie, American jazz musician, bandleader, and composer (b. 1904)
1986 - Broderick Crawford, American actor (b. 1911)
1986 - Dechko Uzunov, Bulgarian painter (b. 1899)
1986 - Bessie Love, American actress (b. 1898)
1989 - Lucille Ball, American actress and comedian (b. 1911)
2011 - Phoebe Snow, American singer-songwriter and guitarist (Sisters of Glory) (b. 1950)
Today is
Confederate Memorial Day (States of Florida and Georgia)
Day of Remembrance of the Chernobyl tragedy (Belarus)
World Intellectual Property Day
Hug an Australian Day
Audubon Day
National Kids and Pets Day
Richter Scale Day
Hug a Friend Day
National Pretzel Day