Often diaries come to me in things I read or hear. This diary originated in a Readers Digest cover I saw, the current issue, where a panda was featured, with a title that said: Animals That Act Like People.
And so I thought ... what about PEOPLE who don't really act like people?! Namely, our political adversaries? Republicans. Conservatives. No other species, to my knowledge, not merely targets large subsets of the species, but also reinforces such targeting when they encounter others doing it, or when they can manipulate others into doing it. No other species reinforces intraspecies hostility, intraspecies discrimination, intraspecies hatred, as members of our species sometimes do. No other species takes hatred and hostility and then nurtures it, like a flower, feeds it like a tumor, applauds and reinforces it in others belonging to the same in-group.
More below! But, first, a word from our sponsor ...
Top Comments recognizes the previous day's Top Mojo and strives to promote each day's outstanding comments through nominations made by Kossacks like you. Please send comments (before 9:30pm ET) by email to topcomments@gmail.com or by our KosMail message board. Just click on the Spinning Top to make a submission. Look for the Spinning Top to pop up in diaries around Daily Kos.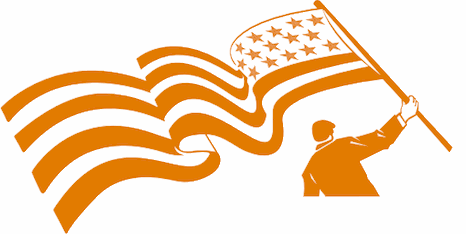 Make sure that you include the direct link to the comment (the URL), which is available by clicking on that comment's date/time. Please let us know your Daily Kos user name if you use email so we can credit you properly. If you send a writeup with the link, we can include that as well. The diarist reserves the right to edit all content.
Please come in. You're invited to make yourself at home! Join us beneath the fleur de kos...
So I was thinking of people who are NOT like people, at least, with reasonable and honorable societal standards. And then I thought about a book I read long ago, from one of our best known authors.
He created a series of characters and placed them in Austria in 1590. They had a series of adventures with a ... special friend named Satan. They told of the disappearance of a villager named Hans, whom no one had seen since he did 'that brutal thing.'

"What brutal thing?" It was Satan that asked.

"Well, he is always clubbing his dog, and his only friend, and is faithful, and loves him, and does no one any harm ..."
Found doing that one day, Theodor and Seppi begged him to stop, to no avail, and he laughed about it, 'the heartless brute," Seppi called him.
Satan demurred.

"There is that misused word again- that shabby slander. Brutes do not act like that, but only men."

"Well, it was inhuman, anyway."

"No, it wasn't, Seppi; it was human-quite distinctly human. It is not pleasant to hear you libel the higher animals by attributing to them dispositions which they are free from, and which are found nowhere but in the human heart."
(Quoted excerpts taken from The Mysterious Stranger, by Mark Twain.)
Perhaps others of you will know the story. I have not thought of it in some time, but, in ways, the point is well taken.
If you should choose to look at the Reader's Digest story, please be assured that the 12 tales about animals do not refer to them acting as Hans did, in the anthropomorphic interpretations the article's author indulged in. It is nice to see the 'higher animals' being referred to in complimentary ways, even if the view is a bit backwards. ::wink::


Regarding my second paragraph, I would never suggest that we Democrats are perfect. We have our flaws and our problems, just like all of our speciesmates ... but by and large I do think we avoid targeting large subsets of our species for discrimination and disadvantage. We don't ridicule people belonging to an out-group JUST for the opportunities it provides for political and electoral advantage. Do we? Can anyone think of an exception?
Thank you for visiting tonight! On to the comments!

From rserven:


Panama Pete suggests we spay or neuter a teabagger today!
From gravlax:


Joieau puts a very fine point on James Porter's (NRA Prez-to be) talk of "The War of Northern Agression". Sums up a semester's worth of colonial history in the final sentence.
From BeninSC:


A diary asking for info about Costa Rica got these two fine comments, flagged by SeaTurtle! The first, by ZedMont, tells of an experience there, and the second, by cloudbustingkid, not only told a good story, also provided a beautiful picture of cliff-diving there!

Flagged by smileycreek, slksfca 'riffed' on an onomatopoetic exclamation by smileycreek!
Top Mojo for Friday, May 3, provided by
mik
!
1) Oh, man: They're really getting Bained. by Bush Bites — 123
2) I like being able to showcase ... by Meteor Blades — 120
3) My stepdad taught me how to hammer... by Meteor Blades — 107
4) I have a 200+ FBI file the last time... by Meteor Blades — 99
5) He would probably take even longer... by Meteor Blades — 94
6) You're right Hannah, too many people have by Leslie Salzillo — 90
7) Biden's response: by gchaucer2 — 88
8) I have wondered for awhile now if Rush wasn't by koosah — 87
9) And we should own it. by CwV — 86
10) What do you like most about GDR? by Patriot Daily News Clearinghouse — 85
11) Regarding the Bill in question: by Pluto — 81
12) "Daily Blades"? n/t by belinda ridgewood — 75
13) Couldn't have happened by Moody Loner — 74
14) Personally? Yes. I am way to his left... by Meteor Blades — 70
15) What I would like to see is every person... by Meteor Blades — 67
16) The idiots below 191 certainly think so. by Bob Johnson — 66
17) The hate and bigotry is inexcusable. by gooderservice — 65
18) The same bills, the same tactics. Sounds like ALEC by We Won — 64
19) GDR = green diary rescue n/t by Angie in WA State — 64
20) One more reason to love him by BOHICA — 63
21) I Feel Devastated by bink — 62
22) It IS ALEC! In fact, by blue in NC — 61
23) shanikka update! by navajo — 61
24) Send your ATM card and PIN? Seriously... by Meteor Blades — 59
25) You're right by maryabein — 58
26) How much by Joan McCarter — 58
27) Thank you, Senator Sanders! one question ... by srkp23 — 57
28) Great comment from the advertiser! by G Jones — 56
29) Sure... by Meteor Blades — 56
30) Happy birthday to Pete Seeger, one of the by Remediator — 56
31) When will we see the 2014 Orange to Blue by Angie in WA State — 56
Top Pictures, courtesy of
jotter
!