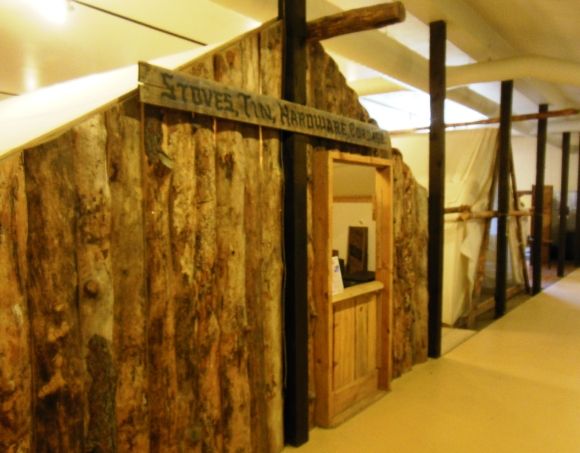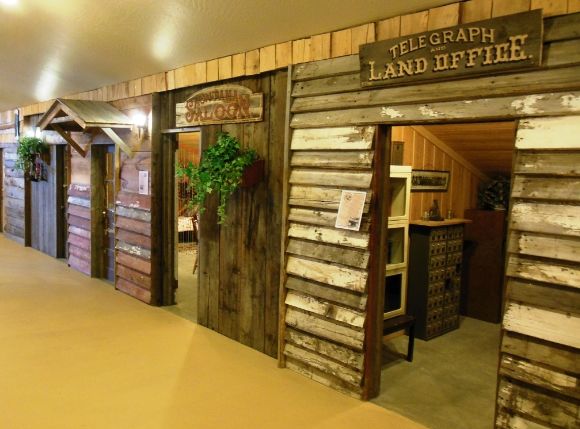 Many small town museums focus on a presentation of artifacts from their "pioneer" past. Part of the small museum at the Travelers' Rest State Park in Lolo, Montana presents a street scene recreating the pioneer ambience with several small stores displaying pioneer type artifacts.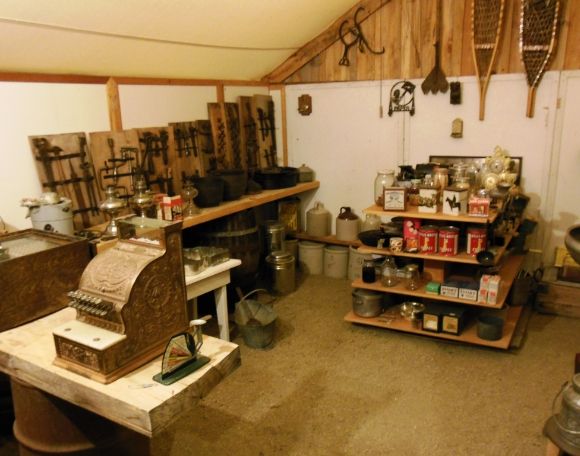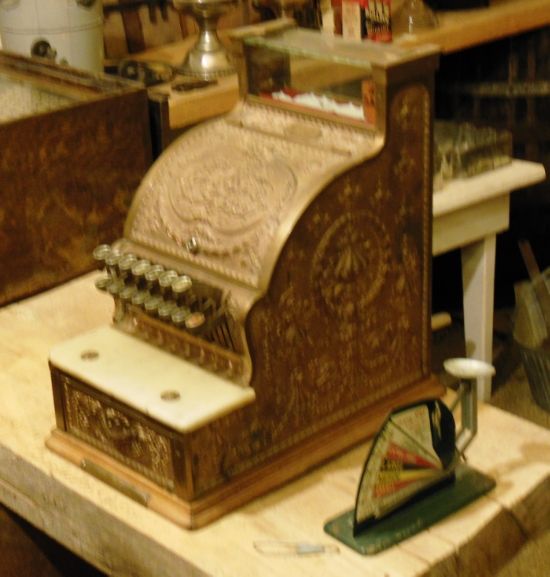 The general store (shown above) was generally seen as a sign of progress and permanence for a community. The general store also served as a community gathering place where gossip could occasionally be heard. The store would generally stock everyday items, such as household goods and common tools. Larger items would be ordered from a catalog.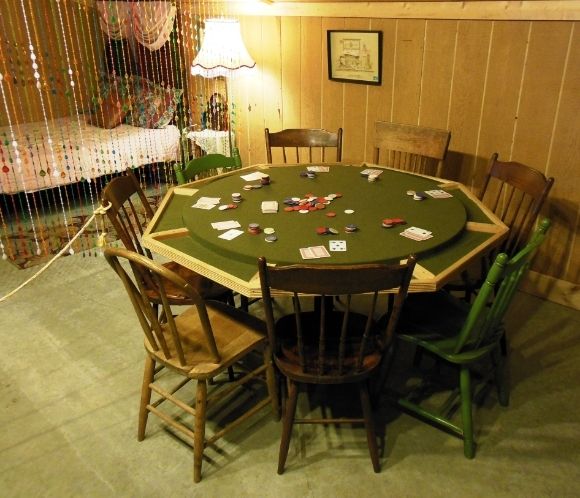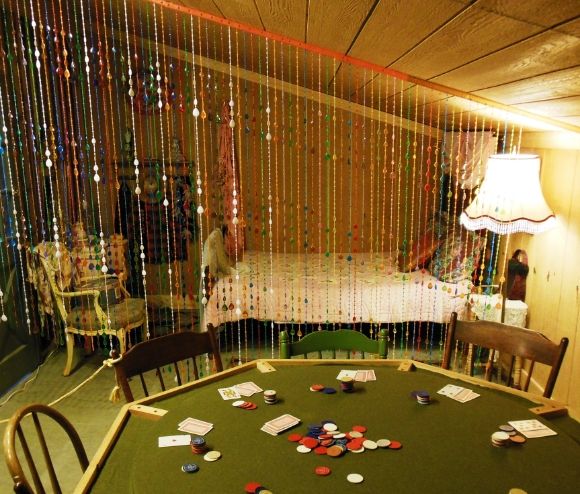 Another important business was the bar which provided liquid refreshments as well as entertainment in the form of card games and a bed. The bed may have been for recreational use.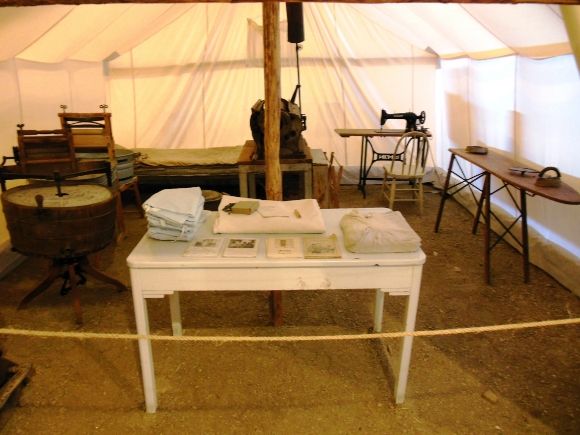 In many of the early towns and mining camps, the laundry (shown above) was an important business.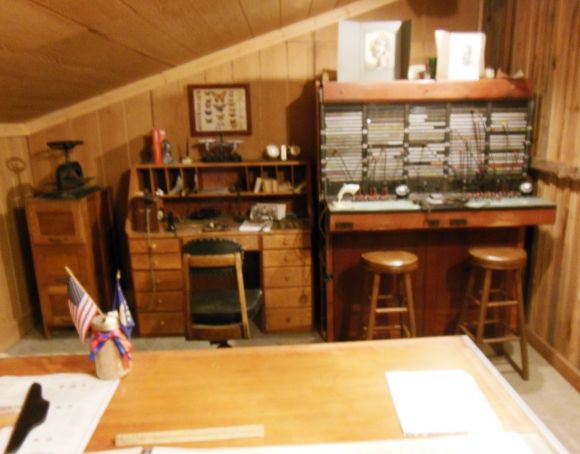 An important feature of many "pioneer" towns was the land office where the new immigrants could register land claims. The land, of course, had originally belonged to the Indians, a fact often ignored by both the early non-Indian pioneers and their descendents. In some cases the United States had obtained the land from the Indian tribes through the treaty process and then had given some of it to the railroads to subsidize their development. The railroads then set up towns along the rail line. In other cases, the non-Indians simply squatted on Indian land and then asked the military to remove the Indians.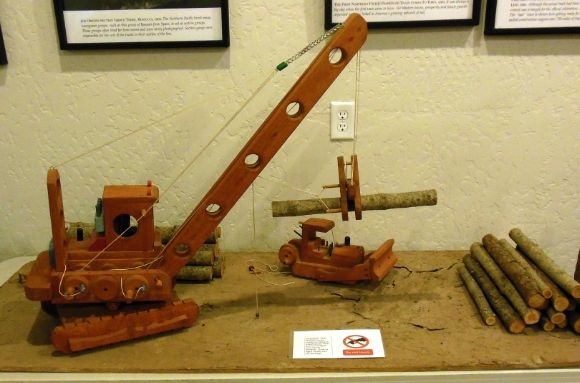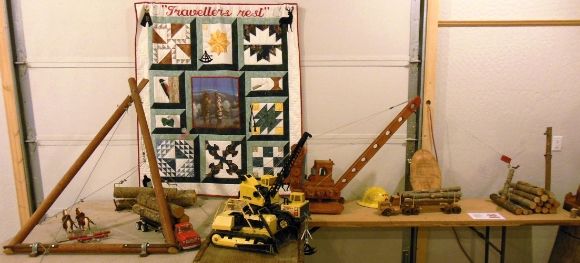 This is timber country and so there are also displays about logging.