Interrogatories
Today's holidays include National Coconut Cream Pie day and No Socks day. Do you like coconut cream pie, and if not, what is your preferred cream pie?
What color of socks aren't you wearing today? Do they match?
Do they even have school nurses anymore? Do you appreciate yours?
Does your mental age match your physical age? At what age level does your sense of humor reside?
The Twitter Emitter
Maybe if all those female soldiers who were assaulted had a gun they would… #Nevermind

— Lizz Winstead (@lizzwinstead) May 7, 2013
Stocks are at record highs. Home prices are rising. Unemployment's dropping. Clearly, Obama has no idea how to run the country.

— Donald J. Drumpf (@RealDonalDrumpf) May 7, 2013
NASDAQ may be preparing to use chemical weapons.

— David Waldman (@KagroX) May 7, 2013
BREAKING: US and Russian announce they will pressure Syrian regime "to make peaceful regime change in strongly-worded email."

— Top Conservative Cat (@TeaPartyCat) May 7, 2013
Any president has to be held up to public scrutiny and have their actions questioned. But the hate and racism are not part of the deal...

— GStuedler (@GStuedler) May 7, 2013
Dow closes above 15K for the first time ever - all under the watchful eye of President Bush...I mean, Obama, that socialist Kenyan.

— Highly scatological (@RaisingOneBrow) May 7, 2013
I was getting annoyed with whoever made their phone's notification sound birds chirping until I realized that we had opened up the windows.

— a brantley (@mr_brantley) May 7, 2013
A fart is just the contented sigh of a well-fed soul. #DailyAffirmationTweet

— Joseph Scrimshaw (@JosephScrimshaw) May 7, 2013
Pssst - Mark Sanford just sneaked out of South Carolina to visit another election.

— John Fugelsang (@JohnFugelsang) May 7, 2013
UM: How many hearings did House Republicans hold on the bad intelligence that led to the Iraq War and 4,487 dead soldiers?

— LOLGOP (@LOLGOP) May 7, 2013
The Michigan GOP believes in smaller government the way your dealer prefers selling dime bags. detroitnews.com/article/201305…

— LOLGOP (@LOLGOP) May 7, 2013
Mark Sanford hopes you did not #VoteColbertBusch today, as he needs the Congressional expense account for his honeymoon.

— Top Conservative Cat (@TeaPartyCat) May 7, 2013
Remember when press wanted every detail of Hillary Clinton's medical records? Christie has secret surgery under fake name & he's a hero.

— Teresa(@TeresaKopec) May 7, 2013
On This Day
In 1794, Antoine Lavoisier, the father of modern chemistry, was executed on the guillotine during France's Reign of Terror. (The poor man had the misfortune of being a tax collector.)
In 1912, Paramount Pictures was founded.
In 1958, Vice President Richard Nixon was shoved, stoned, booed and spat upon by anti-American protesters in Lima, Peru.
In 1970, The Beatles "Let it Be" was released.
In 1978, David Berkowitz pleaded guilty in Brooklyn to the "Son of Sam" killings.
In 1987, Gary Hart, hounded with questions about his personal life, withdrew from the race for the Democratic presidential nomination.
Born on This Day
1503 - Michele Tosini, Italian painter (d. 1577)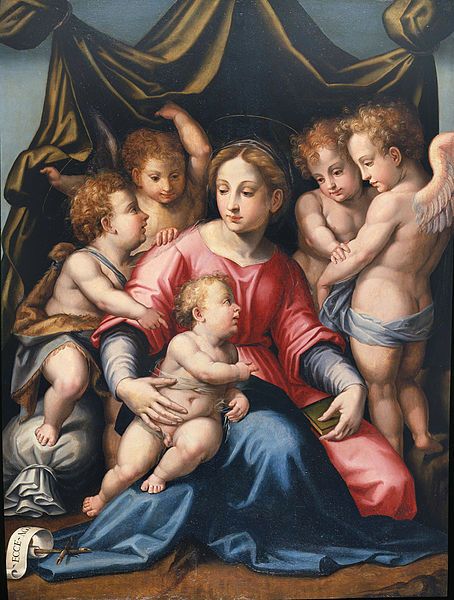 1639 - Giovanni-Battista Gaulli, Italian painter (d. 1709)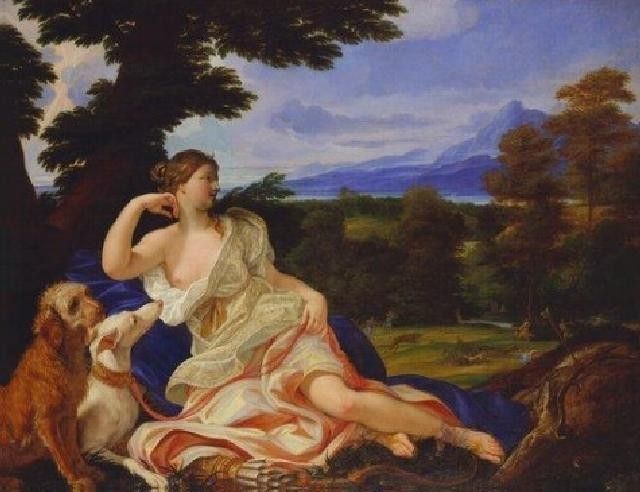 1735 – Nathaniel Dance-Holland, English painter (d. 1811)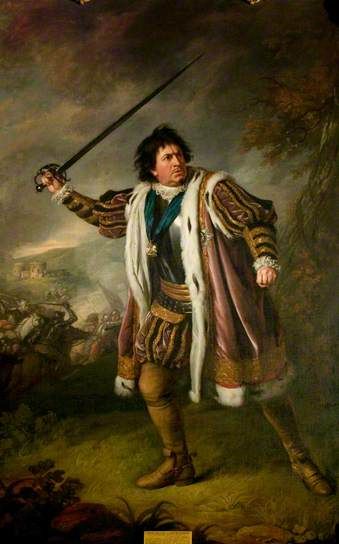 1834 - Antonio Ermolao Paoletti, Italian painter (d. 1912)
1835 – Bertalan Székely, Hungarian painter (d. 1910)
1876 - Ludvig Peter Karsten, Norwegian painter (d. 1926)
1884 – Harry S. Truman, American politician, 33rd President of the United States (d. 1972)
1899 - Jacques Heim, French fashion designer (d. 1967)
1905 – Red Nichols, American cornettist, composer, and bandleader (The California Ramblers) (d. 1965)
1910 – Mary Lou Williams, American pianist, composer, and arranger (d. 1981)
1911 – Robert Johnson, American singer-songwriter and musician (d. 1938)
1919 – Lex Barker, American actor (d. 1973)
1930 – Gary Snyder, American poet
1932 – Sonny Liston, American boxer (d. 1970)
1937 – Thomas Pynchon, American novelist
1943 – Jon Mark, English Singer-Songwriter, Guitarist (Marianne Faithfull, Sweet Thursday, John Mayall and Mark-Almond)
1943 – Paul Samwell-Smith, English bassist and producer (The Yardbirds)
1944 – Bill Legend, English drummer (T. Rex)
1945 – Keith Jarrett, American pianist and composer
1951 – Philip Bailey, American singer-songwriter, musician, and actor (Earth, Wind & Fire)
1951 – Chris Frantz, American musician and producer (Talking Heads and Tom Tom Club)
1970 – Naomi Klein, Canadian author and activist
Died on This Day
535 – Pope John II
685 – Benedict II (b. 635)
1671 - Sébastien Bourdon, French painter (d. 1616)
1693 - Jan Verkolje I, Dutch painter (b. 1650)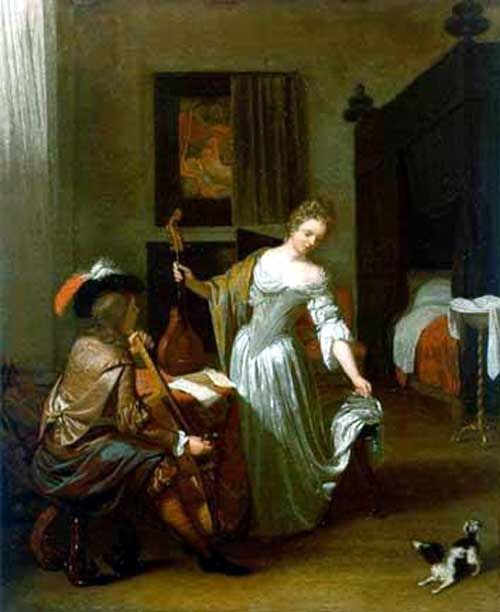 1701 - Jacob de Heusch, Dutch landscape painter (b. 1656)
1721 - Johann Georg Stuhr, German painter (b. 1640)
1785 – Pietro Longhi, Venetian painter (b. 1701)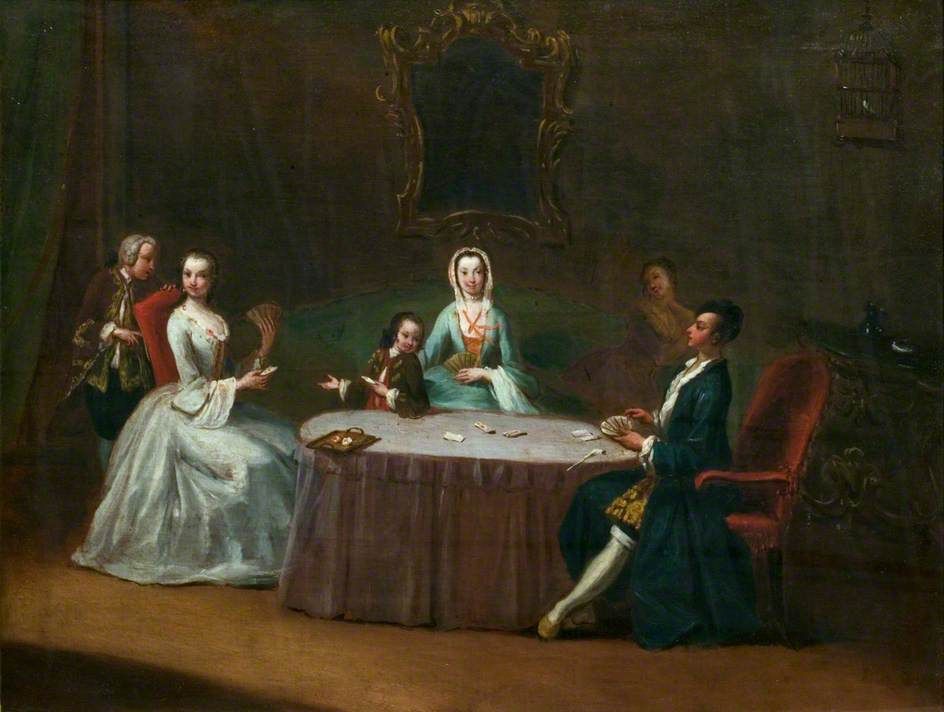 1828 - Christian August Lorentzen, Danish painter (b. 1749)
1875 - Thomas Baines, English painter (b. 1820)
1880 – Gustave Flaubert, French novelist (b. 1821)
1903 – Paul Gauguin, French painter (b. 1848)
1923 - John Seymour Lucas, English painter (b. 1849)
1978 - Duncan Grant, English artist, member of the Bloomsbury Group (b. 1885)
1947 – Harry Gordon Selfridge, American businessman, founded Selfridges (b. 1858)
1957 - Jan Sluyters, Dutch painter (b. 1881)
1985 – Theodore Sturgeon, American writer (b. 1918)
1988 – Robert A. Heinlein, American writer (b. 1907)
1994 – George Peppard, American actor (b. 1928)
1999 – Dirk Bogarde, English actor (b. 1921) (See Tipple Jar)
2012 – Maurice Sendak, American author and illustrator (b. 1928)
Today is
World Red Cross and Red Crescent Day
National Coconut Cream Pie Day
No Socks day
Have a Coke Day
Iris Day
National Receptionist Day
School Nurses Day