But First, A Word From Our Sponsor:
Top Comments recognizes the previous day's Top Mojo and strives to promote each day's outstanding comments through nominations made by Kossacks like you. Please send comments (before 9:30pm ET) by email to topcomments@gmail.com or by our KosMail message board. Just click on the Spinning Top™ to make a submission. Look for the Spinning Top™ to pop up in diaries posts around Daily Kos.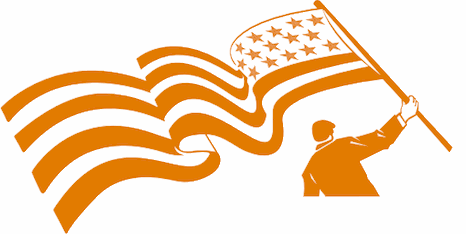 Make sure that you include the direct link to the comment (the URL), which is available by clicking on that comment's date/time. Please let us know your Daily Kos user name if you use email so we can credit you properly. If you send a writeup with the link, we can include that as well. The diarist poster reserves the right to edit all content.
Please come in. You're invited to make yourself at home! Join us beneath the doodle...
On June 1st, Disney World will open its doors and welcome 30,000 or so people wearing red shirts, come to celebrate the 23rd annual Disney World Gay Days. The first Gay Day event took place in 1991 with 3,000 participants. The originating idea behind the event was to promote the visibility of Central Florida's gay community. The gathering, seen by many as a way to reclaim an adolescence marred by anxiety and fear, has become a national gay celebration and is also now held at the original Disney park in Anaheim.
The Saturday event at the Magic Kingdom is just one of many activities that takes place. The Friday night beforehand, a huge party is planned at Disney's Typhoon Lagoon Waterpark. Called RipTide, the private party goes from 8:00 p.m. until 2:00 a.m. The Sunday following, there is a pub crawl through the Epcot Center, with planned stops in Germany, England, Italy and Mexico. The weekend wraps up with dancing and drinking at Epcot's Odyssey disco.
The event is not officially sanctioned by Disney, in fact they direct their employees to treat it as just any other day in the park. However, the attendees are welcome and are not harassed as long as they abide by the loose code of conduct expected of every guest visiting the park. I have friends who have attended and talk about the experience in glowing terms, insisting that Brian and I would love every minute of it (we love the parks).
As you might guess, though, not everyone is on board. The religious right has been trying to get Disney to strip us of our mouse ears and turn us away at the gate for years. In 1997, the Southern Baptist Convention announced a boycott of Disney World, largely due to the event and the perceived notion that Disney was abetting the "gay agenda." Eight years later in 2005, after seeing their boycott was going nowhere, they finally let it go. The American Family Association and Focus on the Family who had joined in the boycott followed suit.
Outrage from the religious extremists mostly died down, although in 2011, the Florida Family Association paid $7,000 to fly banners over Orlando for two days prior to the event. In 2012, a group of LGBT folks and their supporters calling themselves the Non A-Holes held a fundraiser to fly a banner proclaiming "WARNING: Homophobes Loose in Orlando. Hide Your Kids". Good stuff.
This year, the dozens of moms over at One Million Moms are calling for yet another boycott of Disney. Perhaps sensing that they haven't been in the news enough or maybe coming to the conclusion that they have let their hatred get too dull, they have elevated their dudgeon level to high and put out a ranting screed calling for the Atlantic ocean to swallow the amusement park, or something.
As soon as school lets out at the end of May, many families will plan to take their family vacation right away. Tens of thousands will make reservations in Orlando, Florida, for the first weekend in June. Warning! Not everyone there will be excited, innocent children anticipating a fun weekend at Disney World. The first Saturday in June, homosexuals, bisexuals and transvestites will be at the Magic Kingdom with an agenda and purpose different than what would be expected at Disney.

Homosexuals will be celebrating the 23rd anniversary of Gay Day wearing matching Gay Day merchandise, such as T-shirts. There will also be transvestites dressed in drag showing their support for the event. This event is planned with the intent to expose and desensitize children to this lifestyle by same-sex couples holding hands, hugging and kissing. In short, a Gay Day participant's main goal is to be seen versus seeing Disney World.

On June 1, unsuspecting families will witness a well-orchestrated event that Disney says they have no control over. Disney has taken no action to stop this, which leaves families stunned and offended. So instead of a normal day at this popular theme park, parents will be angry at the harm this causes families.
Good luck with that Moms, and a big sloppy Happy Mother's Day to you from this gay man who misses his mother deeply. It's just that I don't think anyone gives a tiny rat's ass about your opinion. Also, the park is usually so overcrowded at this time of year that the 20 or 30 people you reach with this boycott won't be missed. They aren't the wholesome type of people Disney wants to host anyway. Disney has never taken much stock in the opinions of bigots. The Mouse may be just the front rodent for a huge profitable corporation, but he has always been very friendly to my people. Just ask
George Kalogridis
, the openly gay employee who started as a bus boy and worked himself up in the company all the way to President. I'll bet he is having a hearty chuckle at your expense.

Now on to Tops!
TOP COMMENTS
May 12, 2013
Thanks to tonight's Top Comments contributors! Let us hear from YOU
when you find that proficient comment.
From arizonablue:
In triciawyse' Happee Caturdai Pootie Diaree, kishik celebrates his kitty KoKo's birthday.
And from the same diary: Andy finally overtook Rory's castle, but he doesn't realize that it was the monthly Open House - everyone is sworn to secrecy by Horsefeathers.
From brillig:
In gustynpip's diary How a salesman lost a sale, Heianshoka relates a wonderful story of what presumption does.
From your diarist, Steveningen:
In brooklynbadboy's Midday open thread, Says Who shared a touching story that reminds us that even though some of our mothers may have passed, we can still have a beautiful Mother's Day too.
TOP PHOTOS
May 11, 2013
Enjoy jotter's wonderful PictureQuilt™ below. Just click on the picture and it will magically take you to the comment that features that photo. Have fun, Kossacks!