Retirement Activties:
One of the great challanges of being retired is staying active. I am always on the outlook for new adventures And one one adventure to a small to fill my day. One thing I always do is check out used book stores in towns I visit. One one adventure to a small town I visted a used bookk store and found a reference in a book to another book, which I ordered, Touring Hot Springs in CALIFORNIA.
In a much younger years in my life, my 20's. I spent traveling the world visiting hot springs and partaking in them. This stopped when I caught a very rare strain of fungus in Japan, tat went systemic and was a bear to eradicate.
But visiting hot springs was a love of my life, so I ordered the book. No I would not be hikng to the far flung reaches of the world to visit hot springs, I would sty local and visit well documented and well visited Hot springs in Civilized California.
So I started with the book author's favorite hot spring, and glad I did!
The Drive to Quincy:
The Hot spring I visited was outside of Quincey CA http://en.wikipedia.org/... a small Gold Rush town of some 1,800. Quincey was a quaint little twn with two commercial districts, and supporting a jail! Must be siome night life in this town! It is the seat of Plumas Country, had a post office and a used book store!
Driving from Chico I gt to Quincey by taking Highway 70 out of Oroville. The drive up to Quincey offered spectacular vistas, and was very enjoyable ride along the Feather River!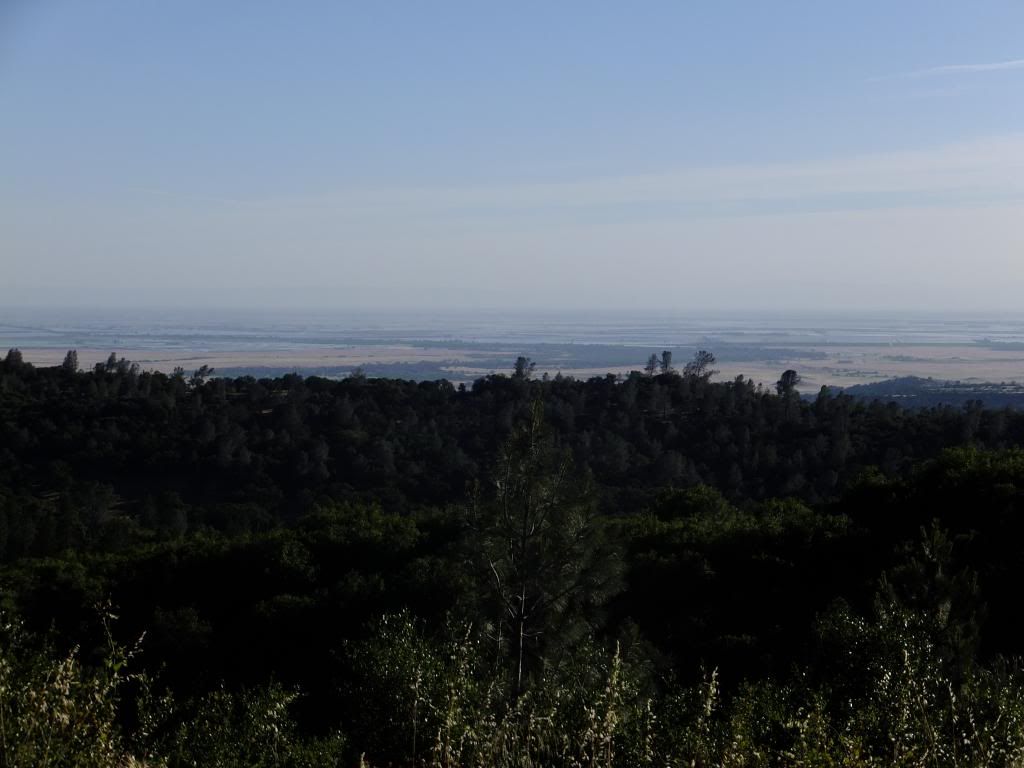 The Hot Spring
smell of sulfur is all around you as you walk down the dirt road towards the Hotsprings, which are not officially opened to the public. They are part of the R&R RV Park, and can be used by checking in with the RV office and paying for a 2 hour soak.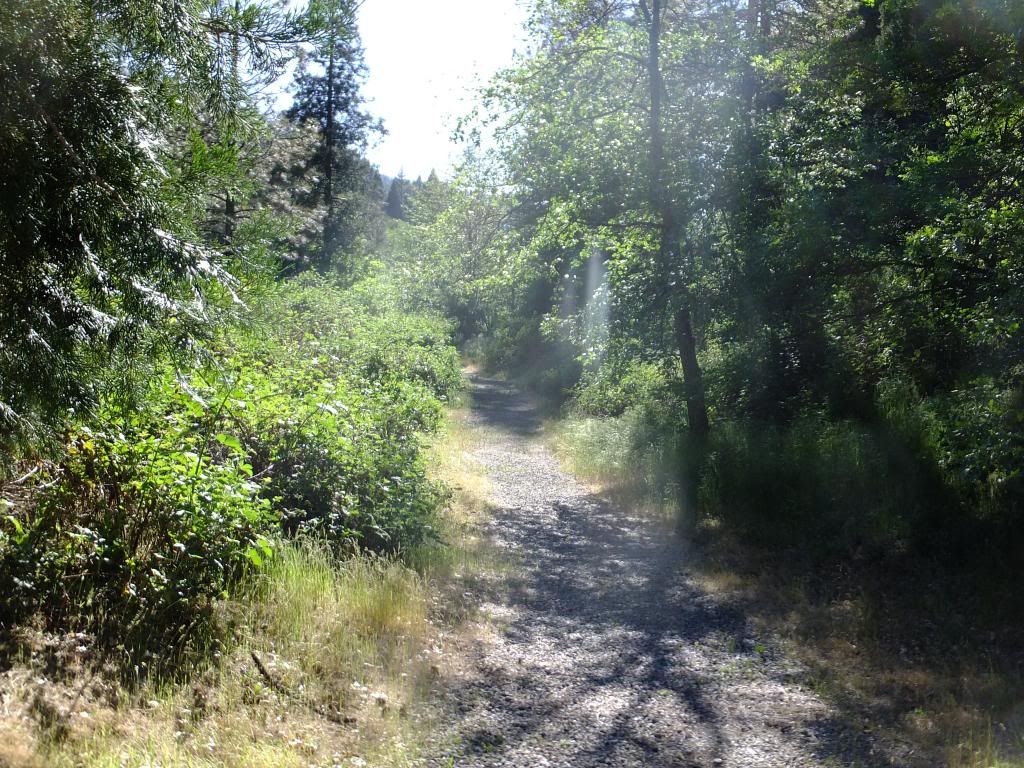 right next to Feather River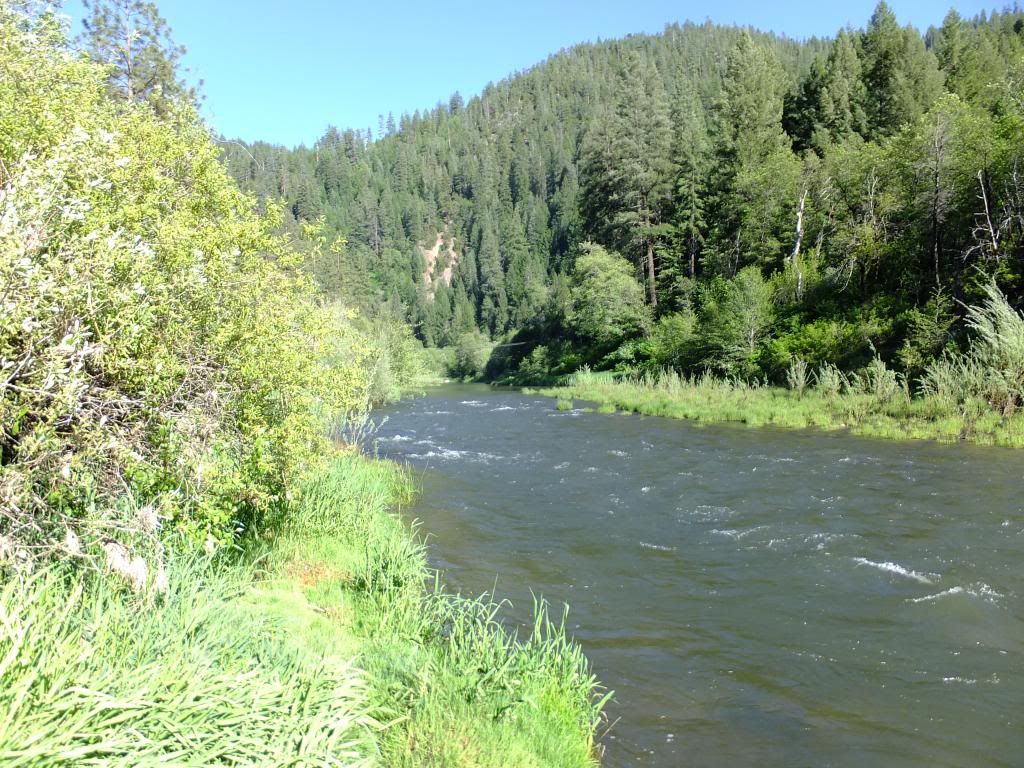 What one dreams of in a Natural Spring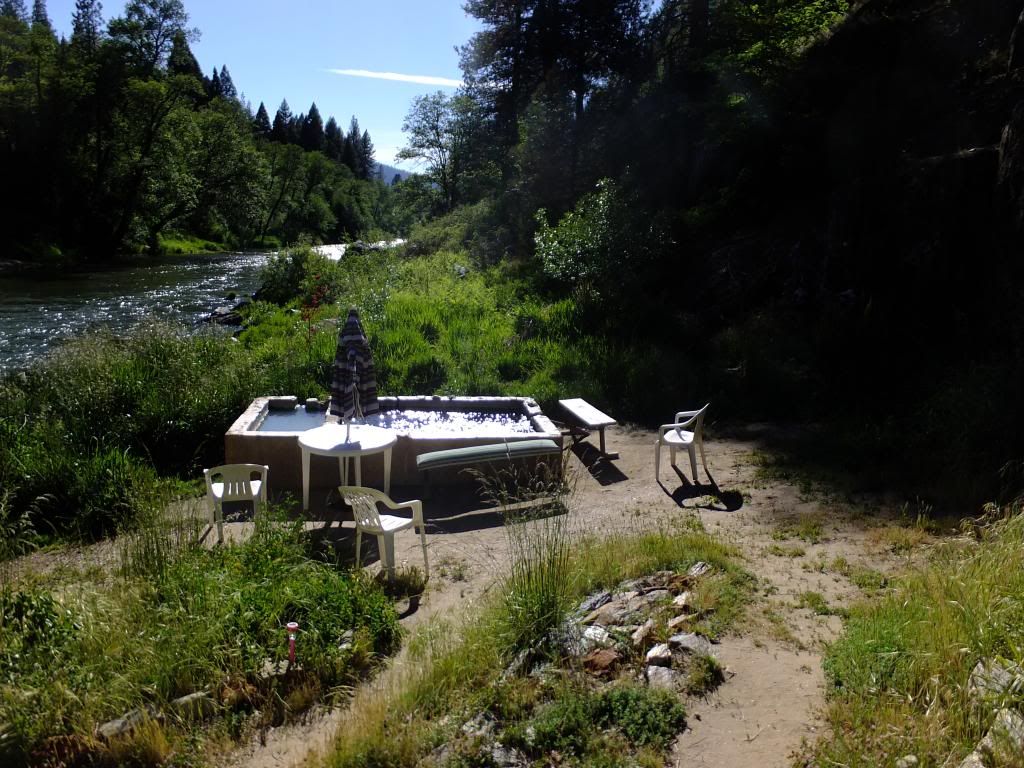 Ice Cold Feathern River is just a stones toss away!
The hot tub is a nice 95 degrees, not too hot.