We spend a lot of time here monitoring the reaction of the bigots who oppose marriage equality to the enactment of marriage equality in various states, and I'm one of the offenders who does this. In the comment thread to that diary, I was reminded that we overlook possibly the most important people in looking at the bigots: the people who can get married now, and the people who are thrilled that they can take part in their gay brother's/sister's/nephew's/nieces'/fathers'/mothers'/friend's wedding. I'll try to make up for that below.
But First, A Word From Our Sponsor:
Top Comments recognizes the previous day's Top Mojo and strives to promote each day's outstanding comments through nominations made by Kossacks like you. Please send comments (before 9:30pm ET) by email to topcomments@gmail.com or by our KosMail message board. Just click on the Spinning Top to make a submission. Look for the Spinning Top to pop up in diaries posts around Daily Kos.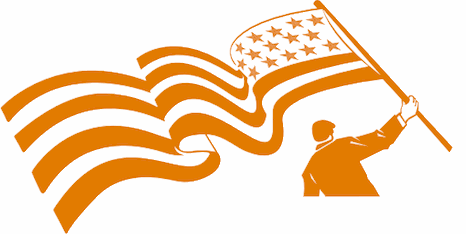 Make sure that you include the direct link to the comment (the URL), which is available by clicking on that comment's date/time. Please let us know your Daily Kos user name if you use email so we can credit you properly. If you send a writeup with the link, we can include that as well. The diarist poster reserves the right to edit all content.
Please come in. You're invited to make yourself at home!
The impetus for this came not just from the reaction to my Minnesota diary. It came from the fact that Philip Galanes, a columnist for the Style section of the New York Times, has been entrusted with a new monthly column, Tables for Three. In this column, he takes two people to lunch, they talk, and then he edits it down to a manageable length. His first subjects were Christine Quinn, the out lesbian president of the City Council of New York City, and Holland Taylor, an actress who is performing as Ann Richards in a one woman show. At the very end of the article, he asks Holland Taylor a question about how her friends are reacting to her performance. Ms. Taylor says they are happy for her, and then Ms. Quinn adds to that:
CQ: Can I say something about that? When people are happy, it makes other people happy. After marriage equality passed, I was stunned by how happy it seemed to make New Yorkers for months on end. I would go places and people would say, "Congratulations!" And I'd ask my staff, why are they congratulating me? And they'd say, "You moron, you're engaged, you're getting married." There are just a few things that with a stroke of a pen, or getting up on stage, can be about pure joy. And when they happen, they really lift people up. I wish there were more things like that. And it was the great thing about marriage equality that I didn't anticipate. It made people happy.
You wonder why she didn't anticipate it. I remember being almost giddy when the California Supreme Court announced in May 2008 that same-sex marriages would begin the next month. I KNOW I'm not alone in this. So, some images of people who are happy because marriage equality was enacted in their states. Here's Lincoln Chafee getting ready to sign the bill in Providence:
Here are Sen. Richard Madaleno, D-Montgomery, Baltimore Mayor Stephanie Rawlings-Blake, and, from left, Rep. Mary Washington, D-Baltimore City, and Rep. Luke Clippinger, D-Baltimore City, celebrating the passage of the marriage initiative in Maryland.
Here's Jack Markell showing the marriage equality bill he just signed in Dover, Delaware.
And, from Minnesota, without much comment:
Yes, I think Mary Richards and the rest of the newsroom would have loved this. I'm not even going to engage in any schadenfreude tonight, because, really, who cares what the bigots think about this.
And now for the stuff that makes this Top Comments:

TOP COMMENTS
May 19, 2013
Thanks to tonight's Top Comments contributors! Let us hear from YOU when you find that proficient comment.
From Nattiq:
TJ points out an obvious slip in the president's remarks in Susan Gardner's front page diaryon Obama's weekly address.
From zenbassoon:
In today's episode of Animal Nuz, cactusgal starts a hilarious thread of puns that goes "up in smoke".
From Dave in Northridge, your intrepid diarist:
commonmass starts an, um, interesting thread (put this way because we're not REALLY taking over Top Comments, REALLY) in kos's Saturday let's-make-fun-of-the-Right-wing-commentariat diary.
TOP MOJO
May 17, 2013
(excluding Tip Jars and first comments)
1) Pay people poverty wages that guarantees by MinistryOfTruth — 115
2) Hilarious. by MrJayTee — 104
3) not NPR, actually by N in Seattle — 103
4) Says it all, doesn't it? by Railfan — 87
5) Here's the link by FishOutofWater — 84
6) In older parlance, by Youffraita — 76
7) I. Don't. Understand. by Lonely Liberal in PA — 71
8) It's a response that is so rich in jaw-dropping by Dale — 69
9) Totally unpredictable... Amazing! by Magnifico — 64
10) Yeah, but Benghazi is worse than all those by Gary Norton — 63
11) You go to war with the psychopaths you have... by Mogolori — 61
12) This is abhorrent by Rizzo — 59
13) The state usually claims... by rserven — 58
14) In a word, No. by Onomastic — 58
15) Has ABC/CBS/NBC by Patriot4peace — 56
16) I hate these stories. by ramara — 55
17) Not only were by sidnora — 53
18) It's groupthink. It can flip overnight. Don't quit by FishOutofWater — 50
19) Holy cow. by elfling — 50
20) i saw a comment somewhere recently describing by xxdr zombiexx — 49
21) The issue of all issues: the climate change, will by Boston Beans — 49
22) Intersex people are trying to change this: by rserven — 49
23) well duh! by JLFinch — 47
24) Excellent analogy. And 100% concurrence... by Meteor Blades — 48
25) that's for sure... by dougymi — 46
26) Human Beings by Steven D — 46
27) The Salon article links to the Washington Post by Radiowalla — 45
28) T.C.C.I.F. & T.T.W.I.A.P.D. !!! by NormAl1792 — 45
29) In the U.S. at least by Youffraita — 43
30) I'll believe it when I see it. by TomP — 43
31) The teabags weren't audited. They were asked by hannah — 43
For an explanation of How Top Mojo Works, see mik's FAQing Top Mojo
TOP PHOTOS
May 17, 2013
Enjoy jotter's wonderful PictureQuilt below. Just click on the picture and it will magically take you to the comment that features that photo. Have fun, Kossacks!