Interrogatories
How do you think Mitch McConnell will celebrate World Turtle Day?
How patient are you? What makes you lose patience?
How long can you go without going on the internet?
Who was your major role model?
The Twitter Emitter
Muslims view "Islamic" terrorists the same way most Christians view the Westboro Baptist Church...

— Yasira Jaan (@YasiraJaan) April 23, 2013
Nobody who says "gay sex causes tornadoes" realizes how awesome that makes gay sex seem.

— Wonderella (@wonderella) May 21, 2013
Isn't the 5th amendment "RTs are not endorsements"?

— LOLGOP (@LOLGOP) May 22, 2013
Oedipus hooked up with his mom & had to claw his eyes out but Marty McFly gets 2 sequels & a theme park ride.

— John Fugelsang (@JohnFugelsang) May 22, 2013
Every time Wayne LaPierre talks about 'personal responsibility' an angel coughs up blood.

— John Fugelsang (@JohnFugelsang) May 22, 2013
Basic stupidity behind the "smug liberal" stereotype: It's pretty hard to be as smug as someone who thinks God is on his side.

— Jamison Foser (@jamisonfoser) May 22, 2013
Yes, you understand the racism African Americans deal with on a daily basis. After all, you can't be a bigoted jerk whenever you want.

— William K. Wolfrum (@Wolfrum) May 22, 2013
This girl once told me I was 'ineffable' but I would have preferred she found me effable.

— John Fugelsang (@JohnFugelsang) May 22, 2013
Issa withdrew his subpena for Pickering to testify after he realized Pickering was going to make him look like the jerk he is.

— Uncle Jimmy (@jimmywhiz) May 22, 2013
Wasilla housewife Sarah Palin who quit her job 4 years ago and recently got fired by Fox News calls Obama "incompetent"

— The Daily Edge (@TheDailyEdge) May 22, 2013
If you don't think you can go gay to heaven, go straight to hell.

— God (@TheTweetOfGod) May 23, 2013
Here's the deal. You worry about who's going to heaven and leave marriage to the rest of us -- since we know that actually exists.

— LOLGOP (@LOLGOP) May 23, 2013
On This Day
In 1498, Girolamo Savonarola (who had popularized the bonfires of the vanities) was burned at the stake on the orders of Pope Alexander VI (aka Rodrigo Borgia, for you fans of the Showtime series).
In 1533, England's King Henry VIII had his marriage to Catherine of Aragon declared null and void.
In 1788, South Carolina became the 8th state to ratify the Constitution.
In 1829, Austrian piano maker Cyrill Demian patented the accordion.
In 1911, the New York Public Library officially opened, with then-President Taft presiding.
In 1934, the crime spree of famed bank robbers Bonnie and Clyde's ended in a hail of bullets fired by police in Black Lake, Louisiana.
In 1960, German war criminal Adolf Eichmann was found in Argentina by Mossad agents, and was taken to Israel to stand trial.
In 1995, the first version of Java (the programming language, not the highly popular caffeinated beverage) was released.
Born on This Day
1598 - Claude Mellan, French engraver and painter (d. 1688)
1614 - Bertholet Flémal (or Flémalle), Flemish painter (d. 1675)
1683 - Antoine Pesne, French painter active in Prussia (d. 1757) (DOB is disputed, I went with Britannica over Wikipedia)
1734 – Franz Anton Mesmer, Austrian physician and hypnotist (d. 1815)
1810 – Margaret Fuller, American journalist and women's rights advocate (d. 1850)
1810 - Alfred de Dreux (or Dedreux), French artist (d. 1860)
1813 - Charle-Émile Jacque, French painter (d. 1894)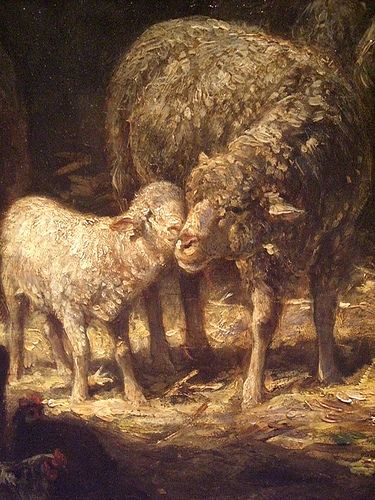 1834 – Carl Heinrich Bloch, Danish painter (d. 1890)
1846 - Harrington Bird, British painter of animals (d. 1936)
1861 - József Rippl-Rónai, Hungarian painter, (d. 1927)
1883 – Douglas Fairbanks Sr., American actor (d. 1939)
1883 – Ferenc Talányi, Slovene writer, journalist, and painter (d. 1959)
1890 – Herbert Marshall, English actor (d. 1966)
1910 – Scatman Crothers, American actor singer, dancer, and musician (d. 1986)
1910 – Artie Shaw, American clarinetist, composer, and bandleader (d. 2004)
1912 – John Payne, American actor (d. 1989)
1919 – Betty Garrett, American actress and dancer (d. 2011)
1928 – Rosemary Clooney, American singer and actress (d. 2002)
1933 – Joan Collins, English actress
1950 - René Daniëls, Dutch painter.
1955 – Luka Bloom, Irish singer-songwriter and musician
1967 – Phil Selway, English musician and songwriter (Radiohead)
1970 – Matt Flynn, American drummer and producer (Maroon 5)
1973 – Maxwell, American singer-songwriter, musician, and producer
1974 – Jewel, American singer-songwriter, guitarist, actress, and poet
1978 – Scott Raynor, American drummer (blink-182)
Died on This Day
1648 - Louis Le Nain, French Baroque painter (b. ca 1600)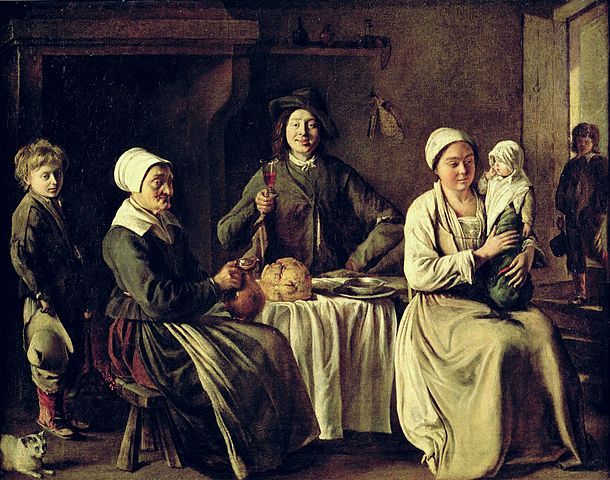 1669 - Joris van der Haagen, Dutch Baroque painter (b. ca 1615)
1670 – Ferdinando II de' Medici, Grand Duke of Tuscany (b. 1610)
1684 - Adriaen Backer, Dutch painter (b. 1635)
1701 – William Kidd, Scottish pirate (b. 1645)
1726 - Jean-Baptiste Nattier, French painter (b. 1678)
1868 – Kit Carson, American frontiersman and Indian fighter (b. 1809)
1886 - Pierre-Édouard Frère, French painter (b. 1819)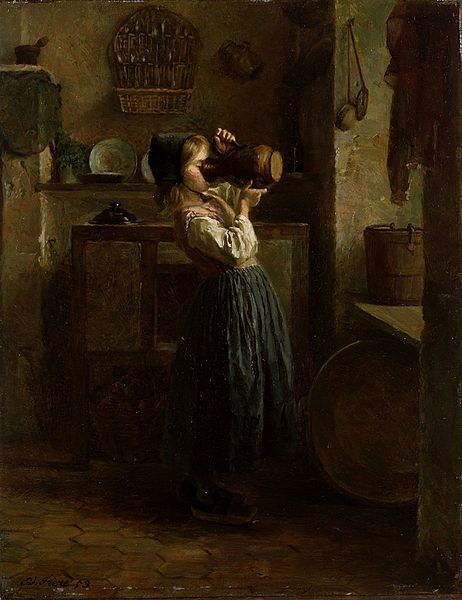 1906 – Henrik Ibsen, Norwegian writer (b. 1828)
1918 - Maxime Maufra, French painter (b. 1861)
1949 – Jan Frans De Boever, Belgian painter (b. 1872)
1955 - Auguste Chabaud, French artist, (b. 1882)
1975 – Moms Mabley, American comedian (b. 1894)
1986 – Sterling Hayden, American actor (b. 1916)
1994 – Joe Pass, American guitarist and composer (b. 1929)
2006 – Lloyd Bentsen, American politician (b. 1921)
2008 – Utah Phillips, American singer-songwriter, poet, and activist (b. 1935)
Today is
National Taffy Day
World Crohn's and Colitis Day
World Turtle Day
Lucky Penny Day