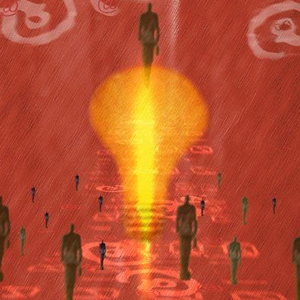 Commentary: African American Scientists and Inventors
by Black Kos Editor, Sephius1


Dr. Keith Baker is a professor of physics at Hampton University and is actively involved in several high energy experiments at Jefferson Labs as well as ATLAS in Europe.
The 2002 recipient is University Endowed Professor Oliver Keith Baker of Hampton University. He was cited for "his contribution to nuclear and particle physics; for building the infrastructure to do these measurements; and for being active in outreach activities, both locally and nationally." After earning his Ph.D. in experimental nuclear physics from Stanford University in 1987, Dr. Baker joined the faculty at Hampton University in 1989 and holds a concurrent appointment as a staff member at the Jefferson National Accelerator facility.
(con't.)
In collaboration with several colleagues, some of his career accomplishments are: the first measurement of a nuclear resonance effect in atomic electron capture; the first measurement of the muon sticking probability in muon catalyzed fusion; and the first accurate measurement of the elementary amplitudes in kaon electroproduction. Baker brings an emphasis on the effective use of new technology to his classroom and encourages the early involvement of his students in cutting-edge research.
The Bouchet Award recipient receives a stipend of $3,500 and is invited to lecture at three or more academic institutions where there would be a significant impact on minority students. The awardee may also visit classrooms, assist in precollege outreach efforts, and talk informally to both faculty and students about research and teaching careers in physics.
From Dr. Baker's statemnt: The current focus of my research is (i) precision nuclear and particle physics at intermediate energies using the facilities at Jefferson Lab in Virginia, and (ii) particle physics at the energy frontier using ATLAS at CERN in Geneva, Switzerland. This research includes such diverse topics as the effects of strange quarks on our world and the nature of the universe at high energies.....Read More
~~~~~~~~~~~~~~~~~~~~~~~~~~~~~~~~~~~~~~~~~~~~~~~~~~~
News by dopper0189, Black Kos Managing Editor
~~~~~~~~~~~~~~~~~~~~~~~~~~~~~~~~~~~~~~~~~~~~~~~~~~~


~~~~~~~~~~~~~~~~~~~~~~~~~~~~~~~~~~~~~~~~~~~~~~~~~~~
In South Africa, boys from the Xhosa and Ndebele tribes head to the mountains sometime around their 18th birthday to partake in a highly secretive ceremony. The World: Real Men Get Circumcised, Then Wear Hilarious Hats.
~~~~~~~~~~~~~~~~~~~~~~~~~~~~~~~~~~~~~~~~~~~~~~~~~~~~
In South Africa, boys from the Xhosa and Ndebele tribes head to the mountains sometime around their 18th birthday to partake in a highly secretive ceremony. They are deprived of food and water, and get circumcised in a rural shelter, all under the supervision of tribal elders. Somewhere in the midst of it all, they undergo an almost magical transformation from boys to men.
But the practice is not without its critics.
Last week, police in Mpumalanga province announced that they were filing murder charges against several operators of illegal "circumcision schools." The men are accused of being responsible for the deaths of more than 20 boys. Over the past decade, hundreds are believed to have died. The South African Ministry of Health has clamped down on the use of unclean instruments and unlicensed practitioners – both of which contribute to fatalities and illnesses.
Proponents of medical circumcision – who recommend that the procedure be carried out in a hospital, during infancy – are also opposed. They say boys who wait until their 18th birthday to get circumcised may already be sexually active, and may be more likely to spread or contract HIV.
Meanwhile, many Xhosas and Ndebeles say their method of circumcision is an important cultural tradition, and must be protected.


Given and Sive, two seniors at COSAT, show off their new man hats. (Photo: Anders Kelto)
~~~~~~~~~~~~~~~~~~~~~~~~~~~~~~~~~~~~~~~~~~~~~~~~~~~
Thousands of mourners are attending the funeral of renowned Nigerian author Chinua Achebe in his home town in Anambra state. BBC: Chinua Achebe: Nigeria holds funeral for author.
~~~~~~~~~~~~~~~~~~~~~~~~~~~~~~~~~~~~~~~~~~~~~~~~~~
Mr Achebe's body arrived back in Nigeria on Wednesday from the US, where he died in March at the age of 82. Relatives and officials were at Enugu airport in southern Nigeria as the coffin was lowered from the plane.
Mr Achebe is widely regarded as the founding father of African literature in English.
His 1958 debut novel, Things Fall Apart, which dealt with the impact of colonialism in Africa, has sold more than 10 million copies.
The writer and academic went on to write more than 20 works - some fiercely critical of politicians and what he described as a failure of leadership in Nigeria.
He had been living in the US since 1990 after a car crash left him partially paralysed and in a wheelchair, returning to Nigeria infrequently.


Chinua Achebe is being buried in his hometown of Ogidi, BBC
~~~~~~~~~~~~~~~~~~~~~~~~~~~~~~~~~~~~~~~~~~~~~~~~~~~
Race, Identity, and Good Hair. The World: Chimamanda Ngozi Adichie on Her New Novel, 'Americanah'.
~~~~~~~~~~~~~~~~~~~~~~~~~~~~~~~~~~~~~~~~~~~~~~~~~~~
It's a classic love story with a global twist. The main characters Obinze and Ifemelu, meet as high school kids in Nigeria.
They fall in love at first sight but then hardships in the country split them apart, continents apart.
Ifemelu forges a new life in America, coming of age as she navigates her new immigrant identity that is fraught with all sorts of revelations about race, identity and even hair.
Years later, upon returning home to Nigeria, she finds that she has become what Nigerians call an "americanah." Many scenes of the novel take place in a hair salon in Trenton, NJ. In our conversation, Adichie spoke about the role of hair.


Chimamanda Ngozi Adichie in the Nan and Bill Harris Studios (photo: Marco Werman)
~~~~~~~~~~~~~~~~~~~~~~~~~~~~~~~~~~~~~~~~~~~~~~~~~~~

~~~~~~~~~~~~~~~~~~~~~~~~~~~~~~~~~~~~~~~~~~~~~~~~~~~
Fried chicken, monkey chants and bananas in sports. The Grio: Tiger is the tip of the iceberg.
~~~~~~~~~~~~~~~~~~~~~~~~~~~~~~~~~~~~~~~~~~~~~~~~~~~
By now you've heard the comment. A noted PGA Tour veteran made an off-color joke about Tiger Woods, referencing fried chicken. After the incident, and the subsequent backlash, the professional backtracked, said he meant the comments in jest, and claimed there was no racist intent. The golf and national media examined the golfer's comments and motives, and Woods – almost begrudgingly – accepted the golfer's apology.
The incident I'm referring to happened in 1997, when Fuzzy Zoeller's poor attempt at a joke led him to say that Woods would serve fried chicken and collard greens at the annual Masters dinner. Sadly, the description also applies to an incident that happened on Tuesday – more than 16 years after Zoeller's racist comments – when Sergio Garcia cracked that he would serve Woods fried chicken if he had him over for dinner.
These two racist moments – so far apart in timing yet so similar in meaning and context – showcase just how little progress has been made in changing racist perceptions in sports.
Thursday, George O'Grady seemed to make the Garcia episode worse by claiming that most of the golfer's friends are "colored athletes in the United States." The Tour has accepted Garcia's apology.
These stereotypes exist in sports such as hockey. The number of black players competing in the National Hockey League is small, but the number of racist incidents seems to grow each season. Philadelphia Flyers winger Wayne Simmonds is often the victim of the more heinous acts.
In a 2011 preseason game in Ontario, Canada, a fan threw a banana onto the ice as Simmonds was attempting a shot during a shootout. NHL Commissioner Gary Bettman went out of his way to say that the act was done by one individual and was not representative of Ontario or the millions of other hockey fans.


Wayne Simmonds (NBC File Photo)
~~~~~~~~~~~~~~~~~~~~~~~~~~~~~~~~~~~~~~~~~~~~~~~~~~~



~~~~~~~~~~~~~~~~~~~~~~~~~~~~~~~~~~~~~~~~~~~~~~~~~~~
Show Me the Numbers: Graduation speakers often opt for tough love. Here's what they should say instead. The Root: What Black High School Grads Need to Hear.
~~~~~~~~~~~~~~~~~~~~~~~~~~~~~~~~~~~~~~~~~~~~~~~~~~~
According to the U.S. census, about 2.6 million black boys and girls attend high schools across the United States. If current trends continue, a little more than 80 percent of the males and 84 percent of the females will complete high school or obtain a GED diploma.
Although the vast majority of black children complete high school, most (pdf) do not complete college. Many first-generation college students have fewer financial, family and community resources to persist through the more challenging aspects of college, such as dealing with financial obligations, meeting academic requirements and finding opportunities for postbaccalaureate life.
High school graduation speakers meet students at a critical juncture. Many black high school students have persisted through an environment that often felt unwelcoming. Studies show that black students are more likely to attend schools in a high-security environment and less likely to perceive care and respect from their teachers. In addition, most black high school graduates have had to adapt to a racially biased curriculum that undermines their culture's contribution to any field.
Within this context, graduation speakers have a unique opportunity to impart wisdom and inspire postsecondary success among black students by reaffirming black culture and helping black students create a personal narrative of success. Unfortunately, many graduation speakers use the opportunity to denigrate and dispirit black students through a mind-numbing recital of poorly sourced statistics, which imply that, for example, black students have a better chance of going to prison than to college and have a corrupt value system that attributes being smart to "acting white."
These types of speeches elicit a range of emotions from students, ranging from boredom to unease. Students who internalize such messages often conclude that the only path to success is to distance themselves from their peers, community and even their culture.


Generic image (Thinkstock)
~~~~~~~~~~~~~~~~~~~~~~~~~~~~~~~~~~~~~~~~~~~~~~~~~
~~~~~~~~~~~~~~~~~~~~~~~~~~~~~~~~~~~~~~~~~~~~~~~~~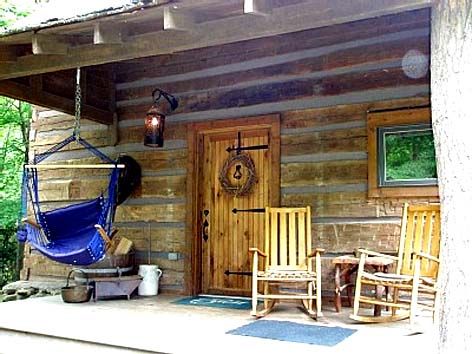 Welcome to the porch, where the spring air is blowing, and the conversations are just fine