But First, A Word From Our Sponsor:
Top Comments recognizes the previous day's Top Mojo and strives to promote each day's outstanding comments through nominations made by Kossacks like you. Please send comments (before 9:30pm ET) by email to topcomments@gmail.com or by our KosMail message board. Just click on the Spinning Top™ to make a submission. Look for the Spinning Top™ to pop up in diaries posts around Daily Kos.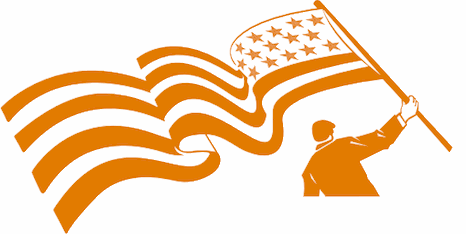 Make sure that you include the direct link to the comment (the URL), which is available by clicking on that comment's date/time. Please let us know your Daily Kos user name if you use email so we can credit you properly. If you send a writeup with the link, we can include that as well. The diarist poster reserves the right to edit all content.
Please come in. You're invited to make yourself at home! Join us beneath the doodle...
It is quite safe to say that Germans take their beer very seriously. So seriously, in fact, that a 497 year old law, the oldest food related regulation in the world, still guides the making of German beer today. The Reinheitsgebot, or Purity Law was ordered by Duke Wilhelm IV of Bavaria in the year 1516 to protect the population from unscrupulous brewers using potentially harmful cheep ingredients in the production of their product. The law at the time stipulated that only barley malt, hops, and clean water may be used. The Reinheitsgebot relaxed the strict adherence to these ingredients with the discovery of yeast, and now also allows for the production of wheat-based beers common in Bavaria. Sugar from cane or beets is allowed as well. Corn and rice, commonly used in beer made outside of Germany and, of course, any and all chemicals remain verboten. Many German brewers proudly display the Reinheitsgebot on their labels.
Fracking, the process of drilling and injecting water and other chemicals into the ground at a high pressure in order to fracture shale rocks to release natural gas inside, is as contentious an issue in Europe as it is in the United States. The potential for ground water contamination is often cited as the biggest danger associated with the practice. The powerful German beer industry is now stepping up and placing pressure on the government's fracking plans over their fear that it could contaminate beer's main ingredient, water.
There is an estimated 2.3 trillion cubic meters of underground gas reserves in Germany, making the European gas industry salivate at all that money to be made, whatever the cost to the environment. European Union Energy Commissioner, Günther Oettinger, argues that fracking should be undertaken in all of Europe and that Germany should be no exception. Germany's Environment Minister Peter Altmaier responded that individual governments and not the European Union should be allowed to decide what is best for them.

Fracking is not yet a technology that we can use in Germany," Altmaier told ARD. "I want the related decisions to be made locally, where one knows the circumstances, and not somewhere in Brussels.
Yet Angela Merkel's coalition government has gone forward, drafting
legislation
that would allow fracking in certain areas of the country while placing
restrictions
in sensitive areas. This has been met with strong opposition, with the Social Democrats asking for a moratorium on enacting legislation until environmental impact studies can be completed and the Green Party calling for an outright ban on the practice. The Brauer-Bund, or The Association of German Breweries, has sent
a letter
echoing demands on a moratorium until the security and safety of groundwater can be assured.
We are concerned that fracking endangers the brewing water that more than half of Germany's breweries take from private wells," Marc-Oliver Huhnholz, a spokesman for the group, said today by phone from Berlin. "And that it threatens our absolutely pure beer." The association has sent a letter voicing its concerns to six Cabinet ministers including Environment Minister Peter Altmaier, he said, confirming a report in Bild newspaper today.
In the United States, environmental concerns over fracking made by beer brewers would be laughed at by the powerful industry and their lobbyists. But Germany isn't likely to laugh. Beer runs deeply in the German culture and is instilled in the very sense of German identity. Having the Brauer-Bund weigh in over the contamination threat to beer is bound to get people stirred. It remains to be seen whether or not Germany's brewers will have an impact on plans to introduce fracking in the country. However, the basic tenants of the Reinheitsgebot have stood for 497 years and is not likely to go quietly into the night. I'll
prost
to that.

Now on to Tops!
TOP COMMENTS
May 26, 2013
Thanks to tonight's Top Comments contributors! Let us hear from YOU
when you find that proficient comment.
From ChurchofBruce
This comment by Tara the Antisocial Social Worker, as a reply to this comment by serendipityisabitch completely cracked me up. I nominate it for Top Comments. Found in The Author's diary New book denigrates same-sex families.
From Dave in Northridge:
navajo's New Day diary today was just chock-full of wonderfulness but since Aji found a comment Dr Erich Bloodaxe RN made especially wonderful I'm nominating it and the whole thread it provoked.
From BeninSC:
I am submitting this comment not so much because of WHAT, but because of WHO. Someone who has been missed a great deal on this site and in Top Comments for quite some time, even though the actual 'return' was yesterday. I can't submit any of those comments, as they are out of recommendability.

Diarist note: I'm not going to spill the beans. You'll just have to click the link yourself. You will be happy you did.
From your diarist, Steveningen:
I found two great comments with two different takes in The Troubadour's diary Bob Dole: Today's GOP Should Be "Closed for Repairs". *Dallasdoc goes after plutocrats in the Republican party, while Ralphdog takes on the Teabagging Obstructionists. Turns out, they are both right.
TOP PHOTOS
May 25, 2013
Enjoy jotter's wonderful PictureQuilt™ below. Just click on the picture and it will magically take you to the comment that features that photo. Have fun, Kossacks!