But First, A Word From Our Sponsor:
Top Comments recognizes the previous day's Top Mojo and strives to promote each day's outstanding comments through nominations made by Kossacks like you. Please send comments (before 9:30pm ET) by email to topcomments@gmail.com or by our KosMail message board. Just click on the Spinning Top™ to make a submission. Look for the Spinning Top™ to pop up in diaries posts around Daily Kos.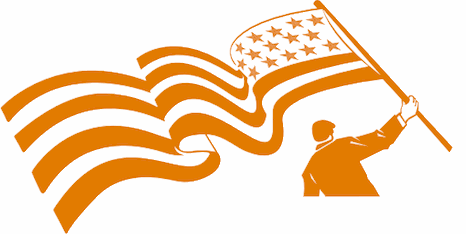 Make sure that you include the direct link to the comment (the URL), which is available by clicking on that comment's date/time. Please let us know your Daily Kos user name if you use email so we can credit you properly. If you send a writeup with the link, we can include that as well. The diarist poster reserves the right to edit all content.
Please come in. You're invited to make yourself at home! Join us beneath the doodle...
For someone who has made a career out of being holier-than-thou, Tony Perkins sure does love to lie and he's been on a particularly mendacious roll this week. There is no easily debunked falsehood he won't cling to in order to pin the troubles of the world on the backs of the LGBT community he so desperately hates.
In an article posted on the National Catholic Register website, a Catholic screenwriter pulls from out her ass an arbitrary assessment that 30% of people working in the Hollywood entertainment industry are gay. Perkins took this entirely conjectured figure and used it on his radio program to state as fact that 30% of television characters and storylines involve gay characters or plot lines.

Is marriage headed for a Hollywood ending? Hello, I'm Tony Perkins with the Family Research Council in Washington. The debate over same-sex marriage has been perfectly scripted by Hollywood. Television shows are full of lovable gay characters, whose dangerous lifestyle is just another funny footnote. Unfortunately for America, those make-believe people are having a real-life impact. In a new survey, almost 20% of Americans credit television with changing their minds on same-sex marriage. And that's no accident. Homosexuals make up 4% of the population, but they're a whopping 30% of TV characters and storylines. Liberals are using this barrage to desensitize America and viewers are buying it. Of course, producers don't show you the reality of homosexuality: the men and women dying of AIDS, or the same-sex couples threatening Christian businesses. They don't cast the Dan Savages bullying kids or the parents kicked out of school for opposing gay curriculum. Like most everything else on TV, it's fiction. And the only way to fight it is knowing your role in speaking truth!
Never mind that
GLAAD
actually bothered to do real research on the statistic and found that for 2012-2013 season, regularly appearing gay characters on programs had indeed increased year over year. We are up to an all time high of 4.4%, a very far cry from 30%, Tony. Now I won't say that the entertainment industry hasn't had an impact on the acceptance of the LGBT community in society. It has been a relatively recent phenomenon that gay people went from being portrayed as mincing stereotypes to be mocked, to fully rounded characters shown in a positive light. But for the likes of Perkins, showing gay people in any sort of favorable circumstance is the end of everything, when in fact it is just the beginning of the end of systemic bigotry that went on for far too long in our country.
And one last thing before I move on to his second huge lie of the week, I would like to point and laugh at this bigoted lying bully trying to assert that Dan Savage is the real bully of children. In fact, Dan Savage's It Gets Better Project has probably done more to put the spotlight on the bullying of our children than any single effort in LGBT history. I'm sure this doesn't move Perkins, but I consider helping to save the lives of bullied children a very good thing.
And now for his second doozy of the week. With the release of the annual Pentagon Report highlighting a shocking 30% increase in sexual assault in the military, Perkins simply couldn't help himself last week by asserting that the repeal of Don't Ask Don't Tell was squarely to blame.

President Obama is finally admitting that sexual assault is a serious problem in the military--but what he hasn't conceded is that his policy on homosexuality helped create it. According to a new Pentagon survey, most of the victims were not female (12,000 incidents), but male (14,000)--highlighting a growing trend of same-sex assault in our ranks. Although the Defense Department says it "recognizes the challenges male survivors face," one of the biggest problems is their silence in reporting it. The Washington Times, one of the first to highlight the discrepancy, explains that the Pentagon's attention is largely focused on the females experiencing abuse "overlooking the far greater numbers of men, who, according to the survey, are being victimized but not reporting it.
This completely skewed reading of the Pentagon Report first appeared in
an article
in the heavily right-wing slanted Washington Times. Yesterday, Perkins took the distortion of facts even further in a
posting
on the Family Research Council website.
It must have taken a lot of restraint for America's top military leaders to sit through yesterday's Senate hearing on sexual assault and never say the one thing on everyone's minds: "We told you so." A little over two years ago, the same Senate ignored the warnings of many of the men assembled Tuesday and charged ahead with its repeal of "Don't Ask, Don't Tell" against the military's advice. Now, a year and half into this post-DADT era, these Senators demand to know why sexual attacks are through the roof.

Isn't it obvious? The Pentagon downplayed the effects of open homosexuality when it was implemented in 2011 -- something it will have a tough time doing now, with the rate of male-on-male assaults at a record high. While the media rightly highlights the female victims, the Pentagon's 1,400-page report explains that service men are just as affected -- if not more so. According to the Defense Department's own numbers, military men suffered 2,000 more sexual attacks than their female counterparts in 2012, the first full year that open homosexuality was tolerated. All together, "unwanted sexual conduct" climbed to 26,000 cases (up from 19,000 in 2010) -- a 37% spike in two years. And some believe that's a low estimate -- in part because men are so reluctant to report abuse, especially from other men.

Of course, the liberal members of the Armed Services Committee were careful to dance around the same-sex assault issue, but there's no mistaking the elephant in the room. The White House has spent Barack Obama's entire presidency sexualizing the military, beginning with the repeal of "Don't Ask, Don't Tell." It doesn't take a rocket scientist to understand that when Congress made sexual attraction a qualification for military service -- on par with academic performance, community service, physical fitness, or moral standing -- it radically altered America's fighting force.
Um, Tony, I really hate to burst that twisted fantasy of yours, but
a study
conducted by the Palm Center that included extensive interviews with retired generals and admirals, active-duty service members, and watchdog groups from both pro and anti-repeal sides, directly contradicts your attempt to lay blame at the feet of our gay and lesbian soldiers. Is your hatred of gay people so all-consuming that you would ignore the growing threat to the safety of our women in the military to lie and distort these recent findings to your own ends? That question is rhetorical, Tony.
I have been asked why I bother to write about the ignorant, easily disprovable lies that come out of the mouths of bigots like Perkins. While it is clear that equality and love are handily winning the national debate, these people still hold a great deal of influence with easily manipulated minds. Until the Perkins of our country are finally relegated back to the far fringes where they once lived and unquestionably belong, I intend to keep the pressure on by frequently and loudly calling a liar a liar.
Now on to Tops!
TOP PHOTOS
June 5, 2013
Enjoy jotter's wonderful PictureQuilt™ below. Just click on the picture and it will magically take you to the comment that features that photo. Have fun, Kossacks!