Well, it seems that tonight is a big night. Exactly seven years ago today, Carnacki penned the first Top Comments diary--which was then called "Commentary Central"--and launched a series that would become a Daily Kos institution. Our ever-wise BeninSC offers a good, short history of this place we call TC (for a longer history, check out sardonyx's diary commemorating TC's fourth anniverary):

When Carnacki began Top Comments, Daily Kos was a quieter place, not as busy, not as frenetic. Members of 'my era' were sometimes lamented for our high UID numbers. In the 80 thousands! Crazy! What was this place coming to?!

Carnacki wanted to give comments the attention diaries received in SusanG's nightly diary rescue. For many of us, the comment threads provide the most intense, most dynamic arena for exchange and dialogue (and even networking!) in blogdom. Just because a contribution is not in diary form does not mean it is not worthwhile. Even so, they function very differently. Comments cannot be hotlisted. You can follow a Kossack, but that will only place that person's diaries in your 'stream,' if, indeed, the person ever authors any. You can find their comments, but only by doing a search or by visiting the person's profile.

But it's in the comments that you really get a sense of people here. How do they relate? How do they engage? How do they treat others? In agreement and in dissent? Do they project a calm assertive energy? Do they pick their challenges? Or are they reactive?

These are just a few of the reasons we find comment engagement intriguing. But it is part of why Carnacki began this diary series. In June. Of 2006.
I'll admit that, when I signed up for tonight (as I usually do for Friday nights), I didn't realize the significance of the date. When
brillig
e-mailed me and reminded me that tonight is the TC seventh anniversary, I believe "oh crap" or a variation thereof came out of my mouth. Me? Write the seventh anniversary edition? I've been here almost two years, but I still consider myself something of a TC newbie. And seven years ago, I was just getting my driver permit. What ever could I write to commemorate seven years of TC?
So I decided to write about what brought me to this fine series and what it means to me. And I turned to the other TC writers and asked them to do the same. What you're about to read is a collaborative effort celebrating seven years of rescuing, in Carnacki's words seven years ago,

informative, funny, interesting comments that might not have been seen.
Follow me below the
I've-spent-almost-two-years-trying-to-come-up-with-clever-ways-to-describe-this-thing
anniversary confetti, but keep your party hats on and get your champagne glasses ready...
But First, A Word From Our Sponsor:
Top Comments recognizes the previous day's Top Mojo and strives to promote each day's outstanding comments through nominations made by Kossacks like you. Please send comments (before 9:30pm ET) by email to topcomments@gmail.com or by our KosMail message board. Just click on the Spinning Top™ to make a submission. Look for the Spinning Top™ to pop up in diaries posts around Daily Kos.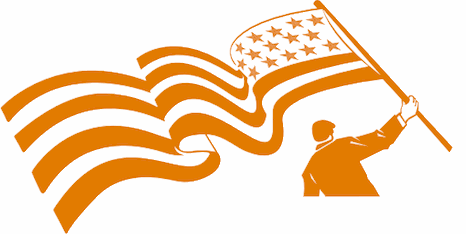 Make sure that you include the direct link to the comment (the URL), which is available by clicking on that comment's date/time. Please let us know your Daily Kos user name if you use email so we can credit you properly. If you send a writeup with the link, we can include that as well. The diarist poster reserves the right to edit all content.
Please come in. You're invited to make yourself at home! Join us beneath the doodle...
I first joined Daily Kos on December 23, 2009. Throughout my time on this site, I have written countless diaries on LGBT issues, which is what originally brought me here. But I had always been aware of Top Comments. Like I said above, it's something of an institution, and it's hard to miss.
I did not really read or participate in TC until I became on- and off-site friends with gizmo59, who I discovered lived quite close to me. The first time we met in person, I asked him about how TC worked. After that, I started reading and commenting in TC much more frequently--mainly because I knew somebody there. Over time, I came to really enjoy spending my evenings reading TC and hanging out in the comments. Prior to my time at TC, I had never really experienced the "community" aspect of Daily Kos. I liked it.
Finally, I decided to ask if TC needed any more writers. I sent a Kosmail to sardonyx, not really knowing what to expect. A couple of days passed with no reply, and I began to wonder if they didn't want me. Then, I got my welcome e-mail. I was ecstatic. And the rest, as they say, is history.
I wrote my first TC diary on Friday, September 30, 2011--the first of many, many Friday night diaries to come. In all, I've written 103 TC diaries, including this one. I've written about cooking, LGBT history, politics, film, and even a living doll. TC has provided an outlet for me to write about so many things that probably wouldn't see the light of day otherwise. In the process, I have made so many friends--online and offline friends that mean the world to me. And I've participated in rescuing some of the highest quality commentary on Daily Kos. I'd say my short TC career has been pretty awesome. I wouldn't trade the time I've spent here for the world.
We're all here for the comment rescue, but that's not all there is to TC. TC has served as a sort of refuge for me--a place to go on the site where there is no judgment, no yelling, no meta, no pie fights. It's where I choose to spend my evenings because of the people. The other TC writers, our regular readers, our comment nominators, and those who only occasionally drop in make this place what it is. They're why I have made this place my evening online "home" for the past couple of years. None of you know the extent of how much this community we've built here has meant to me. No matter how horrible the day or how terrible the life situation, this place has been here for me every evening. I really don't know what I'd do without it. I cherish this place, and all of you.
Bravo, everybody, for giving so much to this site for seven years. I'm really proud of our little community here at TC.
That's my story. Here are everybody else's...
From BeninSC:

I guess I am the longest term active Top Commenteer, so dredging up the memories of what 'brought' me to TC is something of a challenge! As I recall, I was comparatively new to Daily Kos and I wanted to find a way 'into' the blog. I had made a few comments out and about, but I missed a sense of community. I wanted something of a 'home base' on the blog. A place where I felt at home. A place where I could meet and get to know a group of people that did not change so frenetically. Carnacki asked for people willing to chip in - I volunteered.

One of the problems with an Internet community is what may be called signal to noise ratio. The term comes from science and engineering, and refers to the value of signal as opposed to the distraction and time-wasting nature of 'noise.' Daily Kos is an interesting place because of the preponderance of Democrats and compassionate human beings. Even so, since anyone can create an 'account' here, the site is not devoid of noise.

Particularly in the earlier days, TC became a 'Cheers'-like place, simply, where everybody knows your name.



Making your way in the world today takes everything you've got.
Taking a break from all your worries, sure would help a lot.

Wouldn't you like to get away?

Sometimes you want to go

Where everybody knows your name,
and they're always glad you came.
You wanna be where you can see,
our troubles are all the same
You wanna be where everybody knows
Your name.

You wanna go where people know,
people are all the same,
You wanna go where everybody knows
your name.

(Lyrics from lyricsondemand.)

Yes, but, why do I STAY?

I stay because of brillig and Steven and Chris and Ed Tracey and gizmo and Dave and bronte and sardonyx and cskendrick and carolita and noweasels and emeraldmaiden and Laura Clawson and va dare and gloriana and Cronesense and cohenzee and nonnie and Dragon ... and Carnacki and all the others who have made TC what it is. I stay because of all of those who submit comments for inclusion each night, and for all those who visit, and rec comments, and leave comments, and express sentiments of good and noble intent. I stay because of the hearts and minds and spirits of those who come here, of those who care about making the world a better, more loving place.
From
brillig
:
:I've written before about how I came to Top Comments:

I was at the Chicago Netroots Nation YearlyKos, and it was very late. I'd been out on The Patio with 500 or so of my closest friends, when Nature Called and I headed inside. On my way out, I started chatting with gloriana (and elise if I'm not mistaken). We were talking about diaries, community, gossip, politics and all that stuff that comes out at 1am, when gloriana said "hey, you wanna write for TC? You should!"

It was late. I'd had one a few of the freekin' expensive glasses of wine at the only bar in/near the hotel, so I enthusiastically said yes without reading the fine print that included a refrain from the Hotel California. I may be joking a bit about it, but in all seriousness, that one conversation changed my life. I wrote my first TC on September 26th, 2007 and am afraid to tally up how many I've written since.

This has been a place to call home, to write what my Muse demands. On busy days it's the reason I make time for the site, so that I have comments in my box down there below my disclaimer. I'm always glad I did, too. I've written about kids, cats, music, sex, and occasionally even politics. I've helped mentor new diarists and bid farewell to others, always leaving a light on because you really don't ever leave.

I did tally up, and I've written a total of 346 diaries- 328 of them for Top Comments. So nearly six years after I penned typed my first TC diary, what keeps me here? You do. Yes, you... and you, and all of you over there, and even YOU thinking you are hiding in the back where I don't see you, reading long after everyone's gone to sleep. TC feeds my soul much the same way Netroots Nation does, by creating a community where everyone has a place. Some are there every night while others drop in when they can to say hi. Others are no longer there in written presence but their spirit remains always, and their seat at the table is always ready.

Something I don't admit easily... I was scared to death that first night. Worried my diary would be received with a polite thank you and a quiet request from the rest of the TC diarists that I never do so again :). What I didn't know then is that Top Comments isn't That Kind Of Group. We all have different writing styles, topics that interest us. We respond to different diaries, or comment threads. And that's as it should be, because there's a place at the table for every voice. Including yours.
From
cohenzee
:
When I first joined Dkos in 2006, I never planned on be much of a commenter much less writing diaries. Between 2006 and 2011, I wrote slightly more than 100 comments. Since I knew nothing about Top Comments, I didn't even realize one of those commentsmade it to #4 on Top Mojo until last year when I got nostalgic about my Dkos beginnings.

I started commenting more prolifically around this time last year and that was around the time I found Top Comments. I joined the Top Comments community because of someone who would later become a central part in one of the more recent sordid affairs in Dkos history. I found the community so welcoming, I decided to stick around. I guess I made a good impression on everyone there becuase in the fall, a couple of people said I should write a diary for Top Comments. After a couple of months of prodding, I finally agreed. While I don't know where my diarying is going to go from here, it has been a good experience. I look forward to being a member of the TC community for a long time.
From
Dave in Northridge
:
It's pretty much the way I remember it. Mostly the gay content, but not entirely because of that, because BeninSC, you were the third person I decided to follow. If I go back, it looks like the first substantive comment I made was in Steveningen's 3/25/12 diary on his and Brian's wedding, where I posted one of my own wedding pictures. I didn't really get involved in a participant way until Chrislove's April 28 diary on Henry Gerber when I arrived at the diary to see that I was name checked in a VERY early comment as someone who wrote about history. That, as some of you remember, was the Top Comments diary in which Chris and I created the Remembering LGBT History group. From then, I was an eager participant, and by July, it was obvious, at least to me, that I should be doing more than just commenting. I published my first Top Comments diary on August 8, 2012, on the little-known American artist Stanton Macdonald-Wright, and I should probably change the line in my profile that reads "Interested in a lot of things beyond the groups I contribute to" because Top Comments is where I write about all those disparate interests.

Six years? I'm glad I could help out in the last year.
From
Dragon5616
:
The best thing about Top Comments is that it helps to build community at Daily Kos. Top Comments needs community participation to work and so does Daily Kos. As the banner says: NEWS COMMUNITY ACTION. Community is right in the middle. It's the link between news and action. And Top Comments is right in the middle of community. There is no place for pie fights in TC. Top Comments is about sharing what we enjoy--the comments we love and admire and the myriad of subjects we diary about, from cooking and pets to politics and religion. And it's about respecting the idea that we do not all enjoy the same comments or share the same interests.

I am very happy to be a part of the Top Comments team on this anniversary and hope to be part of more to come!

And keep sending in those great comments, Kossacks!
From
Ed Tracey
:
I was invited to join by virgomusic, just over three years ago. Top Comments is a useful outlet for me, as most of my postings (excluding responses to other diaries, breaking news, etc.) tends to be in my "Odds & Ends" format: news snippets that appear in "Cheers & Jeers" along with a weekly music profile.

Top Comments affords me the chance to weigh-in on a subject that is unsuited for most of my other postings (or is too extensive, etc.). And of course I enjoy the interaction with the hot items of the day.
From
gizmo59
:
According to my kos page, I joined DailyKos on October 15, 2006. I was in a state of panic over the upcoming elections, and finding DK was like Ingrid Bergman in Gaslight discovering that she really wasn't going crazy. I discovered that there was an active community on-line that knew the MSM was serving them shit, and that political action was necessary to take the control of the country out of the hands of the very bad people who were running it. The outcome of that election was intensely gratifying.

Checking back among my earliest comments, the first one I could find posted to a Top Comments diary was on November 20, 2006. The diary had been authored by Elise, If You Could Live Anywhere Edition.

That diary garnered 515 comments! And that was not completely out of the ordinary for that time. There I was, barely a member of the community for more than a month, and still people threw a few recs my way, including dear gloriana, who still graces us with her presence from time to time. I decided to look back and document my participation in TC because I could not accurately remember when I started to visit those diaries. My participation was spotty until the following spring, when I started to drop by every night I could. The atmosphere was always congenial.

TC participants have come and gone. Elise has disappeared from the site altogether, as have others who were regular contributors. Others drift in and out as the conditions of their lives and their whims allow. Myself, I became a contributor to TC in 2010. (It's not as hard as it looks.) While TC's popularity has waxed and waned, it has never stopped being a place friends can come to and relax together. That's why I still come here after all these years.
From
Steveningen
:
It wasn't until a few years ago that I started paying attention to the Top Comments diaries. I had long known that the Daily Kos community gave some of the most insightful, funny and poignant comments to be found anywhere on the internet. It is only fitting that a forum was created to highlight the best of the best of these. When I finally started to frequent Top Comments, I discovered that not only were these great comments being collected and celebrated, but the people presenting the daily Top Comments diaries were awesome in their own right. I am glad I finally worked up the nerve to contact the Top Comments admins to see if they were in need of additional help. I figured that I was spending enough time here on the Great Orange Satan that I may as well make myself useful. I was thrilled to get accepted into the fold.

There is some impressive talent writing here. I am constantly amazed by the breadth and depth of writing by my Top Comments colleagues. The TC diarists are some of the most committed contributors on the site, and the efforts of mik and jotter with the Top Mojo and Picture quilt are to be applauded. Behind the scenes, there is an impressive amount of teamwork happening to deliver the daily offerings. If the community fails to submit comments on a given day, we fly into action. We alert each other that help is needed to scan through the huge amount of diaries to find and submit those overlooked jewels waiting to be discovered. If life gets in the way of our plans to cover any given night, we all know we can depend on one another to cover with little notice. It's a labor of love we do for each other and our community. I am proud to be a part of this team and to work with such a dedicated group of individuals. Happy Anniversary, Top Comments, and many happy returns of the day.
Congrats, all of you who make Top Comments the wonderful series that it is. Here's to many more years. But tonight, we celebrate. Let's all raise our glasses to the amazing little island we've built in this vast sea of orange.
TOP MOJO
June 13, 2013
(excluding Tip Jars and first comments)
Got mik!
1) He Sang It In English! by Gooserock — 132
2) Here's a clue: by jrooth — 118
3) When You Have a Corporate Press and a Corporate by Gooserock — 105
4) but surely this is the best by Laurence Lewis — 86
5) Speaking of that, there was a great pardody by second gen — 84
6) Appreciate the post, OPOL by david mizner — 83
7) following the formula to a tee, i see by Boogalord — 81
8) Honest and sincere effort on your part by joanneleon — 79
9) Isn't Georgia a Right to.... by Keith930 — 77
10) merkley, udall and wyden by Laurence Lewis — 77
11) I have a great tolerance for passionate speech. by Pluto — 76
12) The problem at hand by Richard Lyon — 73
13) This is a tremendously critical issue... by bobswern — 70
14) Embedded reporters for war by Horace Boothroyd III — 69
15) Sadly, this is the WORST of all possible worlds... by Love Me Slender — 69
16) I realize the denial (from where you're coming)... by bobswern — 68
17) Smartest thing I've ever 'heard' on his show. by alasmoses — 67
18) Well, it wouldn't be the same if you by Words In Action — 65
19) People are going to get offended by Dallasdoc — 64
20) Don't apologize by recontext — 61
21) wow! that is not easy song to sing by Patriot Daily News Clearinghouse — 60
22) Oh, how much I'd pay to hear it in Spanish... by Clive all hat no horse Rodeo — 60
23) Men are from Mars, women are from Venus by implicate order — 60
24) The man who owned the company I work for by citizenx — 59
25) You know what else you can do? by anastasia p — 57
26) I'm cheering a Thomas opinion by The Voice from the Cave — 56
27) Ah, nuance... by Mets102 — 56
28) From the Organic Consumers Association, on these by hooper — 56
29) You're still presuming all our reactions. by Yasuragi — 55
30) Hungry children by Horace Boothroyd III — 55
31) I caught just a snippet about this by 3goldens — 56
TOP PHOTOS
June 13, 2013
Enjoy jotter's wonderful PictureQuilt™ below. Just click on the picture and it will magically take you to the comment that features that photo. Have fun, Kossacks!