Morning Open Thread is here every day at 6:30 a.m. EDT.
Now that the Supreme Court has
temporarily thwarted
MonsantoExxonMobil's dreams of genetically engineering a permanent wageless workforce, corporate employers everywhere are grasping for newer, even more creative methods of eliminating jobs.
Welcome, my son, welcome to the machines:

[Erik] Brynjolfsson, a professor at the MIT Sloan School of Management, and his collaborator and coauthor Andrew McAfee have been arguing for the last year and a half that impressive advances in computer technology—from improved industrial robotics to automated translation services—are largely behind the sluggish employment growth of the last 10 to 15 years. Even more ominous for workers, the MIT academics foresee dismal prospects for many types of jobs as these powerful new technologies are increasingly adopted not only in manufacturing, clerical, and retail work but in professions such as law, financial services, education, and medicine.
Automation certainly has been no secret over the past two decades. We are now encouraged to check out and bag our own groceries, conduct our own banking transactions, even check our own baggage for air travel as corporations continue to find ways to whittle away the pesky little people who perform the functions necessary to support the Board of Directors' ever-expanding pay packages.
But Brynjolfsson and McAfee's claim is more troubling and controversial. They believe that rapid technological change has been destroying jobs faster than it is creating them, contributing to the stagnation of median income and the growth of inequality in the United States. And, they suspect, something similar is happening in other technologically advanced countries.
------------------------------------------------------------------------
Surprised no one Diaried this, because it strikes me as a pretty big deal:

In the two decades since the 1991 Persian Gulf War, medical researchers have struggled to explain a mysterious amalgam of problems in thousands of Gulf War veterans, including joint pain, physical malaise and gastrointestinal disorders. In some medical circles, the symptoms were thought to be psychological, the result of combat stress.

But recent research is bolstering the view that the symptoms, known collectively as Gulf War illness, are fundamentally biological in nature. In the latest example, researchers at Georgetown University say they have found neurological damage in Gulf War veterans reporting symptoms of the disease.

Using magnetic resonance imaging to study the brains of Gulf War veterans before and after exercise, the researchers discovered evidence of damage in parts of the veterans' brains associated with heart rate and pain. Such damage was not evident in the control group, which included nonveterans and healthy veterans.
Gulf War Illness
:
is a chronic multisymptom disorder affecting returning military veterans and civilian workers of the Persian Gulf War.[1][2][3] A wide range of acute and chronic symptoms have been linked to it, including fatigue, muscle pain, cognitive problems, rashes and diarrhea.[4] Approximately 250,000[5] of the 697,000 veterans who served in the 1991 Gulf War are afflicted with enduring chronic multi-symptom illness, a condition with serious consequences.[6]
The findings are important because the syndrome had continued to be attributed to combat-related stress in some medical circles (including advisory groups to the U.S. government), despite general acknowledgement that it described actual physical infirmities. Many veterans, then and now, believed their claims were not taken seriously and that the government had been
"slow, or unwilling, to pinpoint causes."
.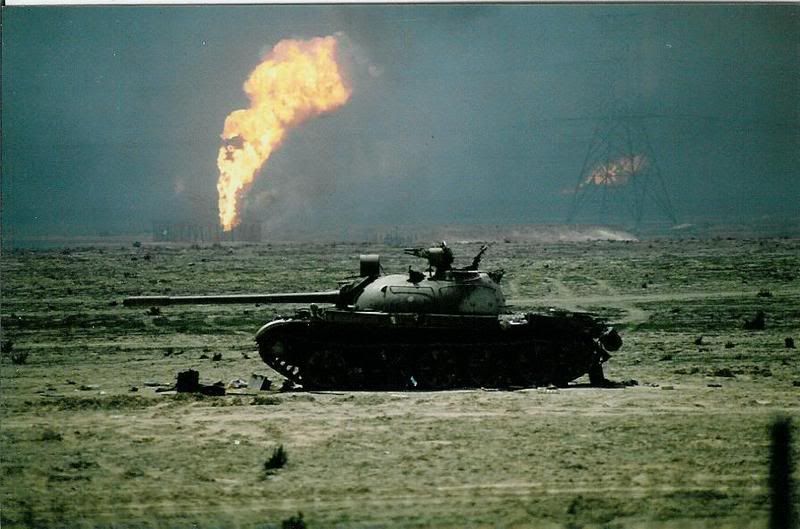 -----------------------------------------------------------------------------------
Imagine being relocated in order to "force" you to buy things to support your country's economy. That's essentially what China is doing to 250 million of its citizens.

China is pushing ahead with a sweeping plan to move 250 million rural residents into newly constructed towns and cities over the next dozen years — a transformative event that could set off a new wave of growth or saddle the country with problems for generations to come.

The government, often by fiat, is replacing small rural homes with high-rises, paving over vast swaths of farmland and drastically altering the lives of rural dwellers. So large is the scale that the number of brand-new Chinese city dwellers will approach the total urban population of the United States — in a country already bursting with megacities.

This will decisively change the character of China, where the Communist Party insisted for decades that most peasants, even those working in cities, remain tied to their tiny plots of land to ensure political and economic stability. Now, the party has shifted priorities, mainly to find a new source of growth for a slowing economy that depends increasingly on a consuming class of city dwellers.
China is uprooting its rural peasant population and giving/seling their land to corporations. The goal is to turn the rural peasants into "consumers" and stimulate the economy (which in China, as in the U.S., disproportionately benefits well-connected and wealthy members of a certain political party).
"If half of China's population starts consuming, growth is inevitable," said Li Xiangyang, vice director of the Institute of World Economics and Politics, part of a government research institute. "Right now they are living in rural areas where they do not consume."
Critics have called it another
"Great Leap Forward."
and suggest it will result in massive "high-rise" slums, underemployment and poverty.
And if the peasants don't like the high-rises, there's always alternative housing for them:

[A]a collection of penal colonies where petty criminals, religious offenders and critics of the government can be given up to four-year sentences by the police without trial.
----
Emboldened by an unusually open public debate in China that has broken out here in recent months over the future of re-education through labor, scores of former inmates have come forward to tell their stories....they described a catalog of horrific abuse, including frequent beatings, days of sleep deprivation and prisoners chained up in painful positions for weeks on end.

Several former inmates recounted the death of a fellow inmate, either from suicide or an illness that went untreated by prison officials.

"Sometimes the guards would drag me around by my hair or apply electric batons to my skin for so long, the smell of burning flesh would fill the room," said Chen Shenchun, 55, who was given a two-year sentence for refusing to give up a petition campaign aimed at recovering unpaid wages from her accounting job at a state-owned factory.
-----
[I]nmates say they also assembled Christmas wreaths bound for South Korea, coat linings stuffed with duck feathers that were labeled "Made in Italy" and silk flowers that guards insisted would be sold in the United States. "Whenever we were making goods for export, they would say, 'You better take extra care with these,' " said Jia Yahui, 44, a former inmate who now lives in New York.
According to the article, Halloween decorations assembled at this particular labor camp were sold at a K-mart in Oregon.
-----------------------------------------------------------------------------------
On the subject of prisons, Sesame Street has a new online video 'kit" that helps kids in this country deal with their parents' imprisonment:
One particularly sad video attempts to explain incarceration to children. The set-up: Alex must tell his friends why his father cannot help build race cars as other dads do. After fleeing because he is upset, he reveals, "My dad is in jail. . . I don't like to talk about it. . . most people don't understand." The group's adult companion then jumps in: "Actually, I do understand. When I was about your age, my dad was incarcerated too." At the end of the two-minute video, she explains that "when someone breaks a grown-up rule . . . they have to go to jail or prison.
The video kit is
sponsored
by BAE systems:
"[A] British contractor, whose U.S. subsidiary is one of the largest suppliers to the Department of Defense, [that] depends—like many other defense contractors—on the low-overhead labor of prisoners incarcerated at for-profit facilities."
----------------------------------------------------------------
From the unusual news department, you can't beat the Nigerian Tribune:

Doing bizarre things for love and sexual gratification is not unheard off but the extend people go to, in the name of love and sex is usually very shocking and incomprehensible to the majority of us.
The new craze causing concern for optometrists is eyeball licking- a strange erotic activity wherein participants actually put each other's tongues into each other's eyes for sexual arousal.

Alternatively called "Oculolinctus" or "Worming", eyeball licking is a predominantly female fetish. In the rarest of cases, orgasm would not be achieved unless eyeball licking is done.
According to the article, the practice is particularly prevalent in Japan. Opthalmologists warn against doing this.
---------------------------------------
Finally, here's a handy list of words that make the NSA think you're a terrorist. So be careful about using any of those.
Welcome to the Monday Morning Open Thread.