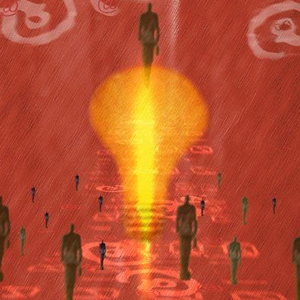 Commentary: African American Scientists and Inventors
by Black Kos Editor, Sephius1


Alice Augusta Ball (July 24, 1892 – December 31, 1916) was an African American chemist who developed an injectable oil extract that was the most effective treatment of leprosy until the 1940s.[1] She was also the first woman and first African American to graduate from the University of Hawaii with a master's degree.
(con't.)
Alice Augusta Ball was born on July 24, 1892 in Seattle, Washington to James and Laura Ball. Her family was considered middle class to upper-middle class as Ball's father was a newspaper editor, photographer, and a lawyer. Her grandfather, James Ball Sr., was also a famous photographer and one of the first African Americans in the United States to learn to daguerreotype. James Ball, Sr. moved to Hawaii with his family in 1903, but died one year later which caused the family to move back to Seattle in 1905.
After returning to Seattle, Ball attended Seattle High School and received top grades in the sciences. She graduated from Seattle High School in 1910 and entered the University of Washington to study chemistry. During her four years there, she earned bachelor degrees in both pharmaceutical chemistry and pharmacy. She also, with her pharmacy instructor, published a 10-page article in the prestigious Journal of the American Chemical Society titled "Benzoylations in Ether Solution." Following her graduation, Ball was offered scholarships to attend the University of California Berkeley and the University of Hawaii. Ball decided to move back to Hawaii to pursue a master's degree in chemistry. In 1915, she became the first woman and first African American to graduate with a master's degree from the University of Hawaii.
[...]
In her postgraduate research career at the University of Hawaii, Ball investigated the chemical makeup and active principle of Piper methysticum (kava) for her master's thesis. While working on her thesis, Ball was asked by Dr. Harry T. Hollmann, an assistant surgeon at Kalihi Hospital in Hawaii, to help him develop a method to isolate the active chemical compounds in chaulmoogra oil. Chaulmoogra oil had previously been used in the treatment of Hansen's disease (leprosy) with mixed results. Most patients with Hansen's disease were hesitant to take the oil over the long term because it tasted bitter and tended to cause an upset stomach. Ball developed a process to isolate the ethyl esters of the fatty acids in the chaulmoogra oil so that they could be injected, but died before she could publish her results.....Read More
~~~~~~~~~~~~~~~~~~~~~~~~~~~~~~~~~~~~~~~~~~~~~~~~~~~
News by dopper0189, Black Kos Managing Editor
~~~~~~~~~~~~~~~~~~~~~~~~~~~~~~~~~~~~~~~~~~~~~~~~~~~

~~~~~~~~~~~~~~~~~~~~~~~~~~~~~~~~~~~~~~~~~~~~~~~~~~~
Frederick Douglass will be officially remembered on Capitol Hill. Black Voices: Frederick Douglass Statue Unveiled in US Capitol.
~~~~~~~~~~~~~~~~~~~~~~~~~~~~~~~~~~~~~~~~~~~~~~~~~~~
Vice President Joe Biden on Wednesday used a tribute to 19th-century abolitionist Frederick Douglass to renew the call for equal voting rights for people who live in the nation's capital.
During a ceremony unveiling a statue of Douglass in the Capitol, Biden hailed Douglass' work advocating equal justice, and noted that Douglass supported complete voting rights for residents of the District of Columbia, where Douglass once lived.
Although each of the 50 states was allowed two statues of notable citizens in the Capitol, the District of Columbia was not allowed any statue until a measure passed by Congress last year. Residents chose to honor Douglass, whose home near the Anacostia River is a national historic site.


Congress approved having the District of Columbia give a statue of the great African-American historic figure Frederick Douglass for display in the U.S. Capitol complex. All states get two statues, but the district, which is not a state, received the right to one statue, a victory for locals. The Douglass statue is currently housed at One Judiciary Square in the District. (James Lawler Duggan/MCT via Getty Images)
~~~~~~~~~~~~~~~~~~~~~~~~~~~~~~~~~~~~~~~~~~~~~~~~~~~

~~~~~~~~~~~~~~~~~~~~~~~~~~~~~~~~~~~~~~~~~~~~~~~~~~~
You can't knock Jay-Z's hustle. ColorLines: Jay-Z's Android Deal Shows How Race Colors Smartphone Market.
~~~~~~~~~~~~~~~~~~~~~~~~~~~~~~~~~~~~~~~~~~~~~~~~~~~
The rapper turned mogul has stepped up his business game considerably over the past several years, first by owning (and then selling) his stake in his hometown Brooklyn Nets, then starting his own sports agency, and finally this week announcing a new deal with Android that could permanently alter the mobile music market.
Jay-Z is teaming up with Samsung to release his new album, "Magna Carta Holy Grail", on July 4. The new release will be free for the first one million Android users who download an app for the album. It's a unique partnership and the first of its kind. TechHive points out that for Samsung, "it's a chance to be associated with one of the coolest cats in pop culture and to showcase the company's ability to compete with iTunes radio."
But there's obviously a big upside for Jay-Z, too. Mostly, the new Android deal shows what makes him a really savvy businessman: he knows his market. And that market just so happens to be the millions of young people of color who are adopting smartphones at astonishingly high rates. It's a market in which Google has long reigned supreme, and the fruits are finally showing.
More than half of Americans — 56 percent — are now smartphone owners. And while Android is on its way to taking over the lion's share of the U.S. smartphone market, smartphone ownership has long been colored by race. Back in 2010, the Pew Internet & American Life Project did a comprehensive study of exactly who owns which kinds of cell phones. Three years later those numbers may seem a bit dated considering how quickly the industry changes, but the overall takeaways are still the same.




~~~~~~~~~~~~~~~~~~~~~~~~~~~~~~~~~~~~~~~~~~~~~~~~~~~~
This Sunday (June 23), Oprah Winfrey's OWN presents a one-two punch on the topic of African American women. EURWeb: 'Oprah's Next Chapter: Black Actresses'; 'Dark Girls' Doc to Air Sunday (Promos).
~~~~~~~~~~~~~~~~~~~~~~~~~~~~~~~~~~~~~~~~~~~~~~~~~~~~
It all begins at 9 p.m. with an episode of "Oprah's Next Chapter: African American Women in Hollywood," featuring Alfre Woodard, Viola Davis, Phylicia Rashad and Gabrielle Union. Immediately following at 10 is the world television premiere of "Dark Girls," a two-hour documentary from Bill Duke and D. Channsin Berry that explores the prejudices that dark-skinned women face throughout the world.
For "Oprah's Next Chapter," Winfrey sits down with the actresses at the Bacara Resport & Spa in Santa Barbara. The four women talk about the challenges, criticism and competition they face as African-American women in Hollywood – topics not often discussed in the entertainment industry.
"Dark Girls," according to OWN, "goes underneath the surface to explore the prejudices that dark-skinned women face throughout the world. It explores the roots of classism, racism and the lack of self-esteem within a segment of cultures that span from America to the most remote corners of the globe. Women share their personal stories, touching on deeply ingrained beliefs and attitudes of society, while allowing generations to heal as they learn to love themselves for who they are."


~~~~~~~~~~~~~~~~~~~~~~~~~~~~~~~~~~~~~~~~~~~~~~~~~~~


~~~~~~~~~~~~~~~~~~~~~~~~~~~~~~~~~~~~~~~~~~~~~~~~~~~
Eliminating racism might help people live longer. ABC: Eliminating Racism Might Increase Life Expectancy.
~~~~~~~~~~~~~~~~~~~~~~~~~~~~~~~~~~~~~~~~~~~~~~~~~~~
Medical studies increasingly show that racial bias, whether overt or subtle and unintentional, can lead to chronic stress problems among victims -- and stress can literally alter how our brains work and how we respond to germs, according to Paula Braveman, director of the Center on Social Disparities in Health at the University of California, San Francisco.
Americans and their doctors tend to focus on what individuals can do to be healthier, but there's evidence they should look at broader societal factors like racism, Braverman told listeners in remarks at a Washington meeting of the Robert Wood Johnson Foundation Commission to Build a Healthier America on Wednesday.
Blacks and Hispanics statistically have more health complications at earlier ages, as well as shorter life expectancies, than their Caucasian counterparts. Researchers in recent years have offered a variety of biological and social explanations for the disparity, but few until now have focused on a simple fact: Blacks and Hispanics are also more likely to experience racism in their day-to-day lives, which can build up stress.
That discrimination isn't always overt, but it's powerful. Hispanics and blacks are charged more than whites for homes in Chicago, for example, which can push minority buyers into poorer neighborhoods -- a further cause of stress.


~~~~~~~~~~~~~~~~~~~~~~~~~~~~~~~~~~~~~~~~~~~~~~~~~~~


~~~~~~~~~~~~~~~~~~~~~~~~~~~~~~~~~~~~~~~~~~~~~~~~~~~
Entered without comment, because I want to believe that our judicial system will deliver justice. Raw Story: Mostly white, all-female jury selected for Zimmerman trial.
~~~~~~~~~~~~~~~~~~~~~~~~~~~~~~~~~~~~~~~~~~~~~~~~~~~
A jury of six women was selected on Thursday to decide if George Zimmerman is guilty of murdering Trayvon Martin.
According to Fox News, none of the women chosen were African-American. Five of the women were white and one was Hispanic. The Hispanic juror was a churchgoer in her 30s. All of the white jurors were reportedly in their 50s, 60s and 70s.
Two men and two women were selected as alternates. All of the alternate jurors were white.


~~~~~~~~~~~~~~~~~~~~~~~~~~~~~~~~~~~~~~~~~~~~~~~~~~~~~~~~~~
Welcome to the Black Kos Community Front Porch