But First, A Word From Our Sponsor:
Top Comments recognizes the previous day's Top Mojo and strives to promote each day's outstanding comments through nominations made by Kossacks like you. Please send comments (before 9:30pm ET) by email to topcomments@gmail.com or by our KosMail message board. Just click on the Spinning Top™ to make a submission. Look for the Spinning Top™ to pop up in diaries posts around Daily Kos.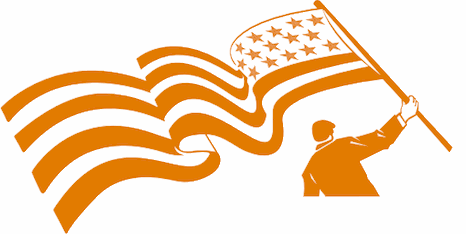 Make sure that you include the direct link to the comment (the URL), which is available by clicking on that comment's date/time. Please let us know your Daily Kos user name if you use email so we can credit you properly. If you send a writeup with the link, we can include that as well. The diarist poster reserves the right to edit all content.
Please come in. You're invited to make yourself at home! Join us beneath the doodle...
Now that people on both sides of the battle have had some time to absorb the Supreme Court rulings on DOMA and Prop 8, it is time to set some new goals. I make it a point to regularly visit sites like the National Organization for Marriage and the Family Research Council, and since the decisions were handed down, they are every bit as vitriolic as you might imagine. These outfits who earn their paychecks by fighting dirty to deny us our equal rights are terrifically cheesed off and aren't being shy about saying so. What is telling is that over-the-top hyperbole is now being accompanied by a frantic, ear-piercing beg for emergency donations. In their first blog post after the rulings, NOM links to their donation page nine separate times in just that one piece. Nine times! They understand exactly what is happening. Their cash cow is not looking well and they have another mortgage payment coming up on their McMansion. It is a scary time for them, but not for reasons they need their loyalists to believe.
On Wednesday, Brian Brown posted yet another money grab which he ends with this mean little gem.
It was a sad day for America when the Supreme Court issued their decisions, and the incredibly flawed justifications for them.

Our opponents blithely claim that religious liberty and same-sex 'marriage' can peacefully coexist, but experience shows that is not the case. Anybody who doesn't abandon their faith principles and fully cooperate with the new gay marriage regime is likely to face consequences. Unless we fight back, it will only get worse.
I want to stop Mr. Brown right there. I will readily admit that we cannot peacefully coexist with the current mouthpieces of the extreme religious right. They will never, ever accept that LGBT people are Americans too and are deserving of all the rights and privileges thereof. But it is bald faced lie to say we believe the country isn't big enough for Christians and gay people, many of whom are Christian themselves. This couldn't be a more craven ploy designed to part their followers from yet more of their cash. Ginning up fear is a proven tactical maneuver. The good news is we have developed some pretty successful maneuvers of our own and we are leaving them in the dust.
They have ramped up the rhetoric to the point of insisting that our real goal was never equality to begin with. No, it was much more insidious. People are now being told that we are coming after them with the sole goal to persecute and jail them. They are told to prepare to become martyrs for a cause that simply does not exist. We need to reach out and counter this narrative in a strong, clear voice.
The Brian Browns of this movement telling their believers that we cannot co-exist is a fabrication made out of thin air. They desperately need to perpetuate this myth or see their entire house of cards comes tumbling down. Their insistence that marriage equality is not an inevitability and that big fat donations will make the difference is laughingly cynical. They know as well as I know that the momentum is on our side and they will lose. Yet they will continue on with the charade until the last penny remains to be pinched before they take their sad deflated asses home.
In the meantime, there is much we can do to bridge the divide that has been created. The followers of the religious right need to be shown by our example just how hoodwinked they have been. We have an opportunity to reach out and start a dialogue. I'm sure many will be surprised to learn how much they already have in common with a gay man like me. Even though I am not a Christian, I admire many of the tenants of the Christian philosophy as Christ himself expressed them, do unto others being at the top of my list. I believe it is all our responsibility to do what we can to help end hunger and alleviate world poverty. Maybe, just maybe, a movement will grow from within the congregations of those churches whose leadership lags so woefully behind. Being visible means we cease to be just some abstract target at a Sunday sermon. Maybe soon the fire and brimstone hatred for us thundering from the pulpit will begin to backfire with their audience. And maybe the people will begin to insist that their leaders engage the world more along the lines of how Christ once did, or, as Brian Brown said above, face the consequences.
For those who think I'm being far too optimistic and naive, a more jaded me from the past would have agreed with you. But then again, I wouldn't have believed that I would one day marry my dear husband either. I'll roll with optimism.

Now, on to Tops!
TOP PHOTOS
July 6, 2013
Enjoy jotter's wonderful PictureQuilt™ below. Just click on the picture and it will magically take you to the comment that features that photo. Have fun, Kossacks!