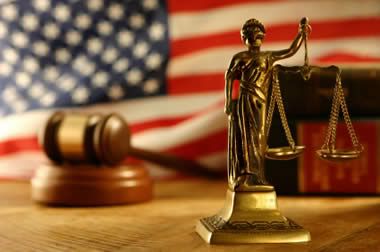 Last year a North Shore shelter turned away a young transwoman who sought refuge because they refused to accept her as a woman. Instead they let her sleep on a mat in a storage room.

She's told that she's not allowed to stay in common spaces, and the message is that she's not worthy of the same dignity and respect that other residents are entitled to.

--Jennifer Levi, Gay & Lesbian Advocates & Defenders
I felt very disrespected. It made me feel bad because it was mad dusty in there. They just made it seem like, 'Oh, we're in charge. You have no say here.'

--the young transwoman
GLAD has filed a complaint against the shelter with the Massachusetts Commission Against Discrimination.
LGBT youth are disproportionately homeless, so finding access to housing or a safe place to stay is especially important.
The Massachusetts legislature is going to reconsider a bill to protect transgender people in public accommodations in the coming session. Such a bill would protect the access of gender variant people to all public accommodations, including hospitals, public transportation, nursing homes, supermarkets, retail establishments, and all other places open to the public.
Opponents of the bill of course say it would improperly give men access to women's restrooms.

We believe in the safety, the privacy, and the modesty of all citizens, and we believe this legislation would violate that.

--Kris Mineau, Massachusetts Family Institute
There was a hearing today on the subject before the Joint Committee on the Judiciary.
The Transgender Equal Rights Coalition is urging committee members to favorably report the Equal Access Bill (H. 1589/S. 643) ou of committee so that it may be debated and voted upon in the full House and Senate.
A national survey revealed that 58 percent of transgender Massachusetts respondents experienced verbal harassment or mistreatment in public spaces. The Judiciary Committee will hear real stories of transgender residents who were excluded or treated unfairly in times of crisis or while simply going about their daily lives. Reporting the Equal Access Bill favorably to the House and Senate is an important step toward ensuring that all residents of Massachusetts, including transgender people, can access critical services like emergency health care, nursing home care and public transportation safely and without fear of discrimination.

--Jesse Begenyi, MTPC
The Massachusetts Transgender Equal Rights Act became law a year ago after public accommodations were sacrificed from it.
The current bill is sponsored by Sen. Sonia Chang-Diaz (D-Jamaica Plains), Rep. Byron Rushing (D-South End), and Rep. Carl M. Sciortino, Jr., (D-Medford).

[A]sking a transgender person to leave a restaurant because someone else might be uncomfortable is as outrageous as asking someone to leave a restaurant because of their race.

--Ruffing
Ruffing believes there is significant support for this "final piece of the puzzle."
Everyone in Massachusetts is better off if we don't have to worry about people being in any way discriminated for aspects of their humanity and who they are. The state is always is better off when we're sure that everyone's civil rights are protected.

--Ruffing
Sciortino is campaigning to replace Ed Markey in the US House of Representatives.
The reality is that transgender people face violence and discrimination in bathrooms — they are often the victims of violence — but they also face discrimination in the whole range of public accommodations that are covered by this law.

This is not an easy issue for a lot of people. Many [legislators] I know are not familiar with transgender people in their districts. It is a community that has been hidden or has not fully found its voice over the years.

--Sciotino
Massachusetts has long been a leader nationally in its protection of the rights of individuals, and this bill is a natural extension to include the rights of transgender individuals. Discrimination against transgender people should not be tolerated across the state, no matter whether it occurs in a private or public setting.

--Boston May Thomas M. Menino, in a letter to the chairs
Boston has similar protections, passed in 2002.
The Massachusetts Family Institute calls it "bad public policy."

I have yet to meet a woman or a young girl that is comfortable with a man in a bathroom or a locker room with them. When a woman sees a man in a women's bathroom, how do they know who they are?

--Mineau
People at the institute believe that certain traits connected to gender are inherent and not altered by medical or surgical intervention. They believe that access to restrooms and locker rooms should be determined by a person's sex determination at birth.
I keep it very simple. I believe that men are men and that women are women. I'm from the old school.

--Kris Mineau
No, Kris. You are from the Bigot School.
We are trying to be good parents to our son. It is our responsibility to protect him and to make sure he is treated fairly. However, we face discrimination everywhere, from the healthcare system to the barber shop. We just want our son to be able to enjoy the same activities that other kids do, without worrying that he'll be excluded or mistreated. That's why we hope the legislature will pass the Equal Access Bill.

--the mother an 11-year-old transgender boy who wishes to remain anonymous to protect her son's privacy
Unequal treatment in our state's civil rights laws undermines their very purpose. Excluding transgender people from the public accommodations portion of our non-discrimination laws creates a two-tiered system of protections. To paraphrase Justice Ruth Bader Ginsburg, the transgender community gets 'skim-milk' civil rights protections, which sends the message it is still okay to discriminate against them. There aren't exceptions in our civil rights protections for women, racial minorities, or disabled people, and there must be no exceptions for transgender people, either. The Equal Access Bill is urgently needed to close this gap in our laws.

--Kara Suffredini, executive director of MassEquality
Like any of our other members, our transgender members use all of the facilities of the gym including the weight rooms, locker rooms, the classroom, and the cardio room. And, like any of our other members, they are there to work out, to push themselves and to be healthy. We have not had a problem or a complaint about any issues in the locker rooms related to safety or privacy. I am very proud that we are seen as a welcoming and friendly environment for everyone, including the transgender community.

--Mike Cuellar, Mike's Fitness JP