I have a seasonal stream on my property. It is dry between April and November. I noticed that an area near the bottom of the slope stayed moist all summer, so I dug a hole there which filled with water. It is a natural landscape, wind-protected area.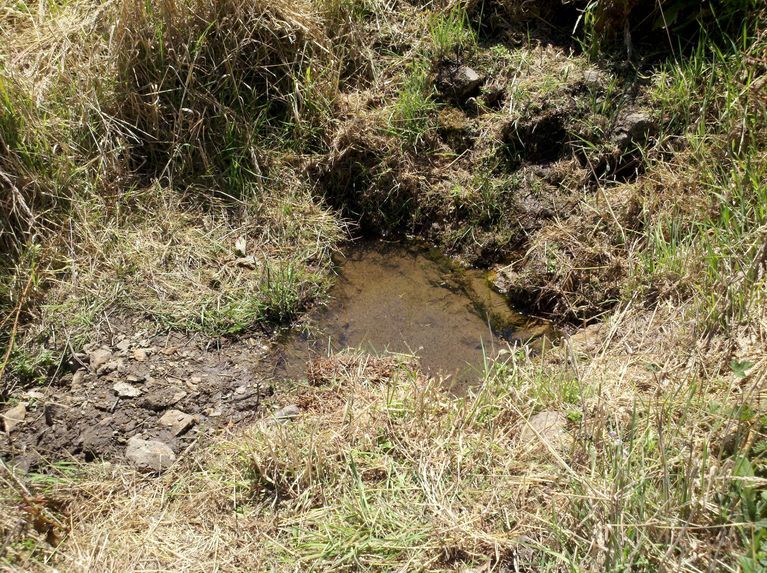 I decided to improve it by deepening it. I used a giant chisel to remove rocks.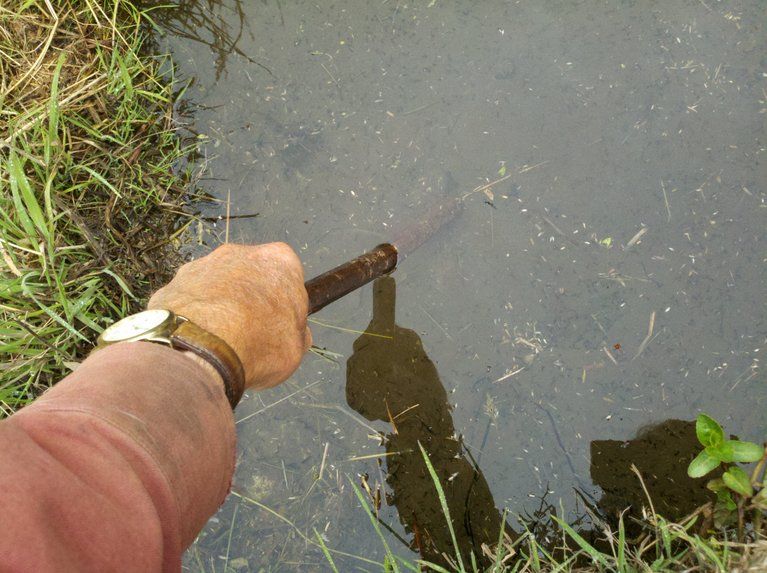 After removing more stones and mud from the bottom it turned into a cloudy pond.
Getting up close I could see that the pond was absolutely filled with mosquito larvae. The little black specks hang from the surface tension at the waterline. For every one at the top there were hundreds swimming below.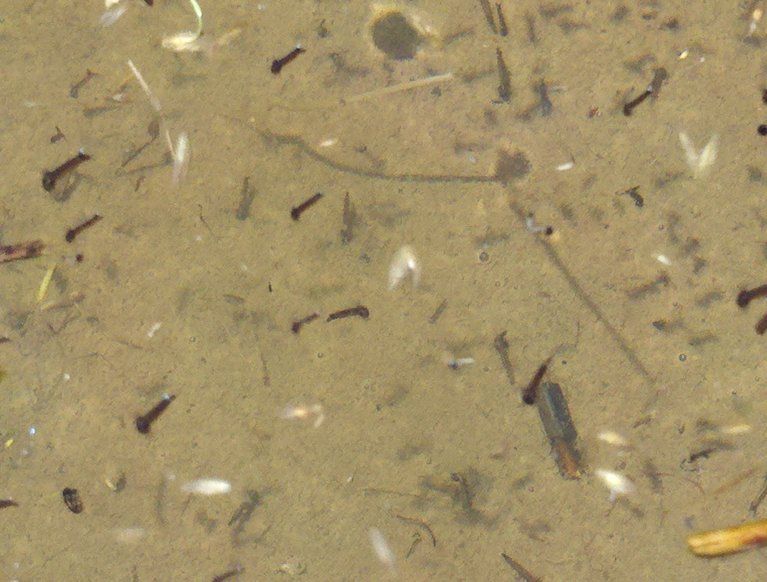 I know that a drop of oil would destroy the surface tension and kill the larvae, of course I couldn't do that to my stream bed.
So I tried sweeping them out.


That didn't work. So I tried bailing them out, using a pan from the kitchen.


That didn't work. either.
Then I thought.....Mosquito Fish. Most counties have a mosquito control agency of some sort; some of them stock these fish. They are called Gambusia affinis and they have a voracious appetite for mosquito larvae and pupae. They can eat from 100-500 larvae a day and give birth to live and active young. When you get them from the tax-supported agency they are about the size of small guppies. They gave me three fish in a waxed carton. So I cleared the pond of detritus with a sieve. The pond was then crystal clear.
Then I added the fish from the container.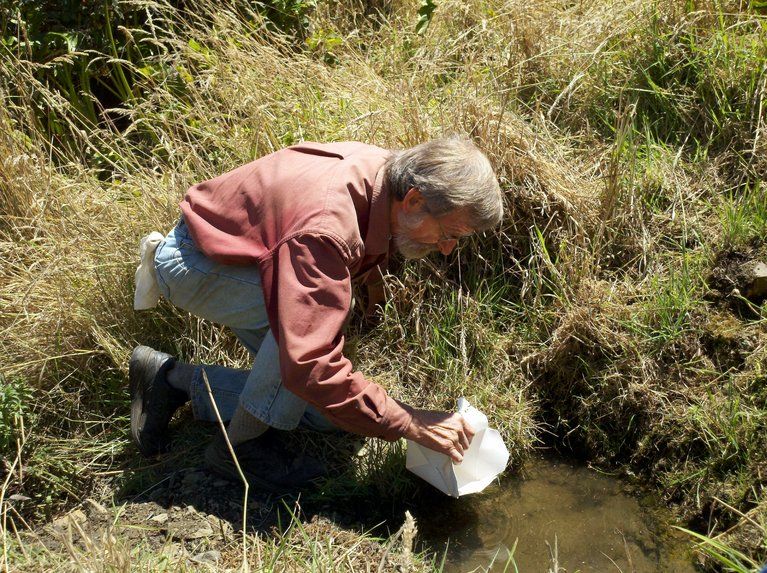 They were so happy. They immediately set about chasing the swimming larvae and eating them. They are fun to watch. Three cheers for the public sector.
So as you can see, all my problems are solved. Well, most of them, anyway.