Good Morning All. I am James, also known as exlrrp
this is the Saturday Morning Home Repair Blog where the Dailykos community gets together to talk about all things construction and repair. Our genial and expert staff stand ready to aid you on your every problem
Well, these stairs to the loft are as done as theyre going to be for now or they will be after the carpet is down. Got the railing on them now, so all's bowmon. I didn't realize till too late that I probably could have just stuck a toe on the stairs and not carpeted them but I thought about that too late, after I left too many marks. Exlrrp must stress again and again: planning first, then medicinal marijuana.
Way back when:
The stairs started this way: unanchored to the floor or wall, sitting on the carpet, wobbly, no railing--- this is the megadorkbreath style of building.

OK after a loooongg time of planning I decided to reuse and rebuild the old stairs because they were a) cheaper that way and b) right there/ We liked to use things that are cheap and right there.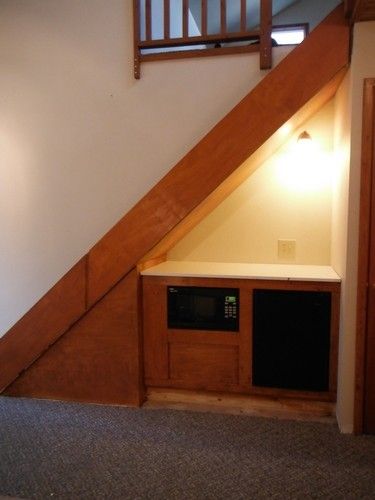 Ok so here's what they look like now. this will be as far as I go with these stairs for now.

These next 2 pictures come under the category of "Why It Takes me So Long To Do Shit."
Was just wandering around noticing stuff around my property and ---AAAAK!! found out that invasive species had completely overgrown my septic tank. So of course I had to drop what I was doing and go toe to toe with some invasive species again. I hate invasive species!
In this picture you see the front part of my septic tank cap after I'd hacked a whole bunch of blackberries and God knows what else.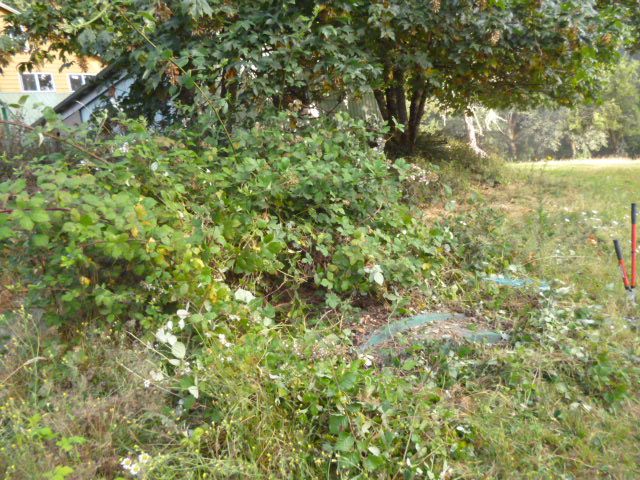 Here's what it looked like when I left, after a couple of hours work.

So that's what I been up to. Probly won't be here next week because I will be at the Ranger Rendezvous in Ft Benning GA and the party just never stops.
what are you working on?