On July 14 President Obama announced the

Today at the White House, President Obama unveiled the "BRAIN" Initiative—a bold new research effort to revolutionize our understanding of the human mind and uncover new ways to treat, prevent, and cure brain disorders like Alzheimer's, schizophrenia, autism, epilepsy, and traumatic brain injury.
What is it all about?
BRAIN Initiative Challenges Researchers to Unlock Mysteries of Human Mind
This is not a simple subject.
Bottom line, Obama offers a budget of anywhere from $110 million (initial per White House website) to about $300 million/year according to Wikipedia to $Billions according the the neuroscientists.
This big idea started with the Kavli Foundation, down the street in Oxnard, CA. Not everybody agrees which shows useful checks and balances.
But to get the whole idea and make up your mind (pun intended) the best you can do is to watch this incredibly enlightening Charlie Rose video;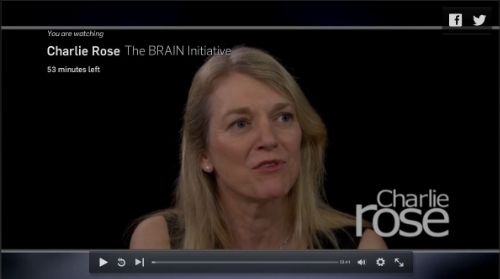 There is a lot in this 1 hour video about testing on animals, there are divergent opinions on milestones, it's "parallel" to the European computer brain project and different perspectives.
But is you recommend this diary we may be able to start the discussion. It hasn't been diaried before.
Love to hear your opinion.
Obama is leading us through uncharted waters. JFK had it simpler with the landing on the Moon, everybody knew where the moon was. The structure and functioning of the brain given the complexity of human consciousness is a bit more difficult. But IMO as this is basic science of the highest level and it has historically paid off big time. The Apollo Program was closer to $20 billion in today's money.
So I published this diary originaly on Sunday at 1AM and it fell through. Kossacks with an affinity to science were probably still partying. I am republishing it at xxdr zombiexx's suggestion. Never done this before.