Interrogatories
What do you like on your hot dog/smart dog?
What words would you like to ban?
Do you have a junk drawer? What's in it?
Have you ever served on a jury? If yes, did you feel pressured to vote a certain way? Do you think the process was fair?
The Twitter Emitter
I hope that one day the royal baby and Blue Ivy will rap together about how rich they are.

— pourmecoffee (@pourmecoffee) July 22, 2013
I HAVE BEEN REBORNNNNNNNNNNNNN

— Osama bin Laden (@OsamaInHell) July 22, 2013
I guess this is a bad moment to point out that we fought a revolution two centuries ago so we wouldn't have to care about moments like this.

— Karen Tumulty (@ktumulty) July 22, 2013
BREAKING: Royal baby to get tea party challenger.

— LOLGOP (@LOLGOP) July 22, 2013
BREAKING! Fox News claims there's no such thing as "White Privilege" as they fawn all over the birth of the #RoyalBaby! #p2 #tcot

— Lucia (@LuvLuchia) July 22, 2013
PRO TIP: Y'all might want to get the whole birth certificate thing sorted. It could matter later on. #RoyalBaby

— Don Drennon (@dondrennon) July 22, 2013
Saliva slick engulfs central London. Several reporters swept away.

— GeorgeMonbiot (@GeorgeMonbiot) July 22, 2013
Still unclear if royal baby is going to give the monarchy a bounce ahead of the critical 2014 midterms, y'all

— Jason Linkins (@dceiver) July 22, 2013
Darryl Issa: "Dennis Farina was alive when Obama took office, so I'm calling hearings to investigate."

— Top Conservative Cat (@TeaPartyCat) July 22, 2013
Guess antis see the vagina like a car dealership: Once you drive off the lot, you start declining in value, esp. if you're female.

— Amanda Marcotte (@AmandaMarcotte) July 22, 2013
Welcome to the world, Barack Hussein Mountbatten Windsor! #RoyalBaby

— Top Conservative Cat (@TeaPartyCat) July 22, 2013
Remember the bridge you drive over today was built by the lowest bidder.

— Will Ferrell (@Will___Ferrell) July 23, 2013
On This Day
In 1903, Ford sold their first automobile.
In 1926, Fox Film studio bought the Movietone sound system (all the studios were getting in on the act). Their first release using it was the 1927 masterpiece, Sunrise. It was a synchronized musical soundtrack, not dialog.
In 1929, Italy's fascist government banned foreign words. That did wonders for the tourist trade!
In 1962, the first live, transatlantic TV show was broadcast via Telstar.
In 1984, Vanessa Williams resigned as Miss America after Penthouse posted nude pictures of her. She had the last laugh by becoming a much bigger star than any preceding title-holder.
In 1986, the world turned in to watch the royal wedding between Prince Andrew and Sarah Ferguson, a match that lasted just 10 years.
In 2003, a report was released by the Massachusetts Attorney General Office showing that more than 1000 persons had been sexually abused by clergy belonging to the Boston Archdiocese of the Catholic Church, over a 60 year period.
Born on This Day
1469 - Francesco Granacci, Italian painter and draftsman (d. 1543)
1614 - Bonaventura Peeters I, Flemish marine painter and satirical poet (d. 1652)
1649 – Pope Clement XI (d. 1721)
1777 – Philipp Otto Runge, German painter (d. 1810)
1844 - Hermann Corrodi, Italian painter and printmaker (d. 1905)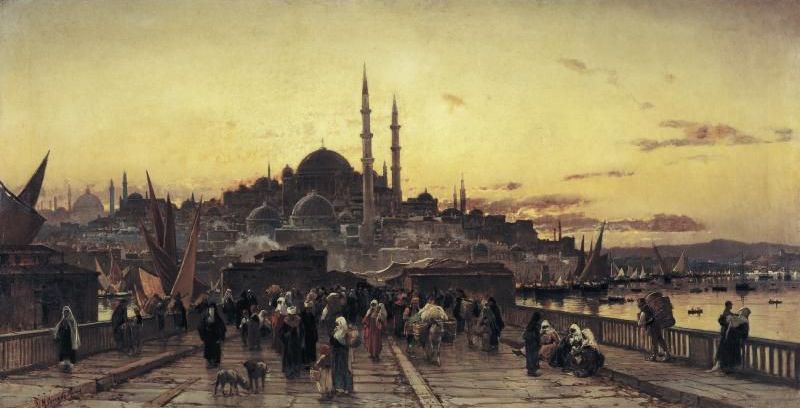 1851 – Peder Severin Krøyer, Norwegian-Danish painter (d. 1909) (See Tipple Jar)
1865 – Max Heindel, Danish occultist and mystic (d. 1919)
1875 - Arthur Segal, Romanian painter (d. 1944)
1876 - Ricardo Verde Rubio, Spanish painter (d. 1954)
1885 – Georges V. Matchabelli, Georgian-American businessman, created Prince Matchabelli perfume (d. 1935)
1888 – Raymond Chandler, American author (d. 1959)
1892 – Haile Selassie I, Ethiopian emperor (d. 1975)
1894 – Arthur Treacher, English actor (d. 1975)
1895 – Aileen Pringle, American actress (d. 1989)
1912 – Michael Wilding, English actor (d. 1979)
1914 – Nassos Daphnis, Greek-American painter (d. 2010)
1914 – Virgil Finlay, American illustrator (d. 1971)
1931 – Dame Te Atairangikaahu, Māori queen (d. 2006)
1933 – Bert Convy, American actor, singer, and game show host (d. 1991)
1936 – Don Drysdale, American baseball player (d. 1993)
1936 – Justice Anthony Kennedy, swing voter
1938 – Charles Harrelson, American convicted murderer, father of Woody Harrelson (d. 2007)
1943 – Tony Joe White, American singer-songwriter and guitarist
1944 – Dino Danelli, American drummer (The Rascals and Fotomaker)
1946 – Andy Mackay, English musician, songwriter, producer, and composer (Roxy Music)
1957 – Theo van Gogh, Dutch director (d. 2004)
1959 – Nancy Savoca, American director, screenwriter, and producer
1961 – Martin Gore, English singer-songwriter, musician, and composer (Depeche Mode and VCMG)
1961 – Woody Harrelson, American actor
1962 – Eriq La Salle, American actor
1965 – Slash, English-American guitarist, songwriter, and producer (Guns N' Roses, Velvet Revolver, and Hollywood Rose)
1967 – Philip Seymour Hoffman, American actor and director
1970 – Charisma Carpenter, American actress
1970 – Sam Watters, singer-songwriter and producer (Color Me Badd)
1971 – Dalvin DeGrate, American singer-songwriter and producer (Jodeci)
1971 – Alison Krauss, American singer-songwriter and fiddler
1972 – Marlon Wayans, American actor, director, writer, and producer
1973 – Fran Healy, English-Scottish singer-songwriter and guitarist (Travis)
1973 – Monica Lewinsky, American White House intern, author, and cigar aficionado
1980 – Michelle Williams, American singer-songwriter, producer, and actress (Destiny's Child)
1989 – Daniel Radcliffe, English actor
Died on This Day
1584 – John Day, English printer (b. 1522)
1603 - Santi di Tito, Italian painter, draftsman, and architect (b. 1536)
1692 – Gilles Ménage, French scholar (b. 1613)
1840 - Carl Blechen, German Romantic painter (b. 1798)
1865 - Petrus Johannes Schotel, Dutch painter (b. 1808)
1875 – Isaac Singer, American inventor and businessman, founded the Singer Corporation (b. 1811)
1885 – Ulysses S. Grant, American soldier and politician, 18th President of the United States (b. 1822) who is interred, but not buried, in Grant's Tomb.
1905 - Jean-Jacques Henner, French academic painter (b. 1829)
1926 – Viktor Vasnetsov, Russian painter (b. 1848)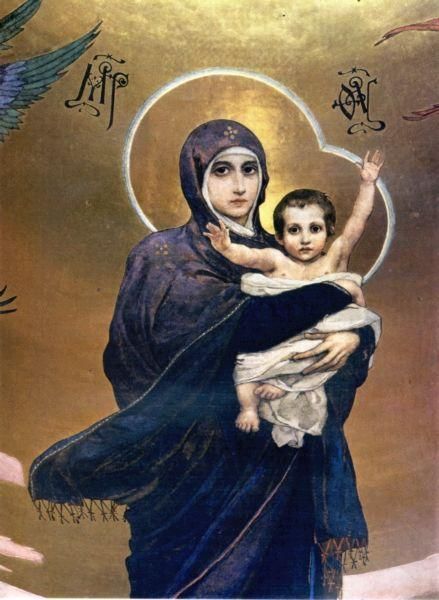 1927 - Josef Wopfner, Austrian artist (b. 1843)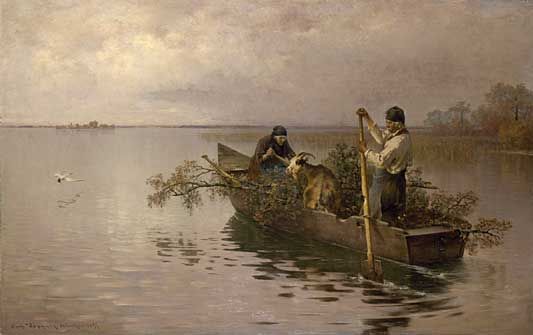 1948 – D. W. Griffith, American director (b. 1875)
1951 – Robert J. Flaherty, American director and producer (b. 1884)
1951 – Philippe Pétain, French general, politician and collaborator (b. 1856)
1955 – Cordell Hull, American politician, 47th United States Secretary of State, Nobel Prize laureate (b. 1871)
1966 – Montgomery Clift, American actor (b. 1920)
1971 – Van Heflin, American actor (b. 1910)
1980 – Keith Godchaux, American keyboard player (Grateful Dead and Heart of Gold Band) (b. 1948)
1989 – Donald Barthelme, American journalist and author (b. 1931)
2001 – Eudora Welty, American writer (b. 1909)
2002 – Leo McKern, Australian actor (b. 1920)
2011 – Amy Winehouse, English singer-songwriter (b. 1983)
2012 – Sally Ride, American physicist and astronaut (b. 1951)
Today is
Neptunalia, in honor of Neptune. (Roman Empire)
National Vanilla Ice Cream Day
Gorgeous Grandma Day
Hot Enough For Ya Day
National Hot Dog Day