Two months ago, the Style section of the New York Times introduced a series called Table for Three, in which the staff writer Philip Galanes would have lunch with two people with somehow related concerns, and edit it down to a manageable length. It has been a sort of gold mine for me, since I've based Top Comments diaries on the first two columns: the Marriage Equality Makes People Happy Edition on the first lunch with Christine Quinn and Holland Taylor, and An American Family Edition on the second with Pat Loud and Carolyn Radziwill.
This month, Mr. Galanes's guests were Eric McCormack and Jesse Tyler Ferguson. I offered this to Steveningen for Sunday's diary but he came up with something just as good, and it's probably fitting that, if he discussed the actor who played Jack McFarlane after what Vice President Biden said, I'm discussing the actor who played Will Truman tonight. This might get a teeny bit meta but I figure you're accustomed to that from me.
But First, A Word From Our Sponsor:
Top Comments recognizes the previous day's Top Mojo and strives to promote each day's outstanding comments through nominations made by Kossacks like you. Please send comments (before 9:30pm ET) by email to topcomments@gmail.com or by our KosMail message board. J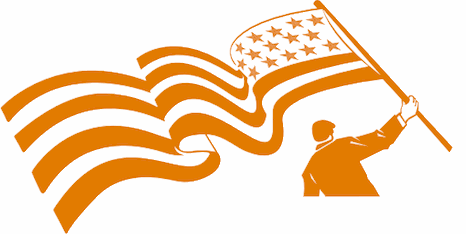 Make sure that you include the direct link to the comment (the URL), which is available by clicking on that comment's date/time. Please let us know your Daily Kos user name if you use email so we can credit you properly. If you send a writeup with the link, we can include that as well. The diarist poster reserves the right to edit all content.
Please come in. You're invited to make yourself at home!
We start with Joe Biden again. I think that his remarks about
Will and Grace
might end up being his most famous utterance. When Eric McCormack is asked about this, and you knew that would happen, he praises the Vice President for giving the show credit
because no one else has done so
and then he reminds us where the show ended up
I mean, Will married Taye Diggs; I married a black guy in 2005 and Hall and Oates played at our wedding, and nobody talked about it. TV Guide barely mentioned. So maybe the story of the show is how normal it became to have that sort of thing in people's living rooms.
Yep, Coming out has consequences, most of them good.
Modern Family
is doing the same thing (as I
noted in this diary
) and we can't ever take Gary Merrill's remarks to Bette Davis in
All About Eve
on the intelligence of actors seriously again
Ty Burrell [who plays Phil Dunphy on "Modern Family"] calls shows like ours "Trojan horses" because you sneak in there and make people feel comfortable. And then maybe you show a little bit of an agenda. But the audience is acclimated to it at a very comfortable rate.
because the scenarios, which involved the fact that these shows had gay characters in them, were
faits accomplis,
and sexuality wasn't an issue.
So of course McCormack was playing a gay man even though he himself isn't. Galanes wants to know if there was any blowback, and the two actors discuss how nasty Internet chat boards are (is anyone surprised) because nobody has ever said anything to their faces about the parts they play. And then we have this classic exchange:
PG: When you took the role of Will Truman, back in the late '90s, did anyone say: "Oh, Mary, don't do this role. It'll ruin your career."

EM: Actually, the ones that call me Mary were fine with it. There was a slight conservatism on the part of the network. They said: "Let's not lead with it. Let's not say, 'Next up, the gayest show on television!' " They pitched it as a show about friends. But it's pretty clear what the show is in the first two scenes. So we eased our way in.
What's the real issue here? Both actors agree: you have to like the character you're playing because if the show is a hit you're going to spend a LONG time playing that character. It's not about gay or not gay, it's about acting. And no, McCormack didn't have to get comfortable with playing gay nor Ferguson with playing straight: it's acting. And these are serious actors, with
theater
backgrounds (it's the
Times
so let's have some snobbery about television). I mean, Montgomery Clift and Roddy McDowall had no trouble on stage when the
Times
was snobbish about people who worked in the motion picture industry. The cultural capital of the world gets very unhappy when it isn't the center of a cultural form that becomes popular.
So about the actors, and about marriage (Jesse Tyler Ferguson married Justin Mikita, an attorney, on July 20 in Manhattan), and about the strain acting puts on a marriage -- you go where the parts are, especially if the stage is involved, and your spouse understands -- and then we get to the fact that in both Will and Grace and Modern Family, the writers, some of whom are gay, don't ask you to think much about. As McCormack says:
to make a show about a gay man and not have a lot of sex, you have to make him a man that is looking for love, and that's what we did. Will was looking for the right guy. He talked about kids, he talked about settling down. And to go back to that Biden comment, that's where we were laying groundwork we didn't even realize we were laying. How can you be afraid of the Will Trumans and the Jesse Tyler Fergusons of this world?
And that gets us to the most classic exchange about what would happen if sex HAD been involved in either show.
PG: Is there a sitcom in a superhot gay man or lesbian sleeping his or her way through life?

JTF: I'm trying to think of the safe straight version of that sitcom.

EM: That sitcom is "Two and a Half Men," and that was Charlie Sheen. I simply didn't get why that character was so beloved.
Know what? Neither do I?
Acting is acting, and sometimes it paves the way for amazing civil rights advances. Good for you, gentlemen, and thank you for helping the writers do what they do.
And now for the stuff that makes this Top Comments:


TOP COMMENTS
July 31, 2013
Thanks to tonight's Top Comments contributors! Let us hear from YOU when you find that proficient comment.
From emeraldmaiden:
I love ojibwa's response to Denver11 in today's Good Manners and Civility: Street Prophets Coffee Hour.

In Laura Clawson's [ ], this comment by excalibr and also rugbymom's commonsense comment are must reads.
From
your intrepid diarist
:
Puddytat uses a neologism (new word) someone else coined in her own diary on the further foibles of the Governor of Wisconsin.

In Christian Dem in NC's diary about the prospect of gay attendees at the Sochi Olympics being arrested and detained, zenbassoon got what the athletes attending should do absolutely correct.
TOP MOJO
July 30, 2013
(excluding Tip Jars and first comments)
1) In other news, by Garrett — 206
2) Here's A reminder of what Manning leaked by CitizenOfEarth — 149
3) Wow. Just wow. by blue aardvark — 119
4) Any diary that starts with the words by pollbuster — 116
5) Change You Can Believe In by RFK Lives — 111
6) I always say you need to tell pols what you want by Boston Beans — 110
7) "Level Playing Field"? by JeffW — 101
8) The CFPB is not Warren's work alone by shrike — 93
9) Did anyone ever tell you that you have a way by Sixty Something — 90
10) It's like putting the neighborhood pot dealer by BigAlinWashSt — 89
11) Ok, this diary is a relief by gchaucer2 — 86
12) That is indeed the question: by Deward Hastings — 78
13) Hahahahahahahaha by joanneleon — 78
14) Sadly not all of that is from the RW by JayRaye — 74
15) I could've respected Manning by david mizner — 74
16) He's being asked questions! by Puddytat — 72
17) Wish I could say I'm surprised by Norm in Chicago — 70
18) In a strange way, thank Mitch McConnell too by NoFortunateSon — 70
19) Today on the news by Vetwife — 69
20) This is what happens when you by zenbassoon — 66
21) Ding ding ding! by grubber — 66
22) We are drifting (or arrived already) to... by Shockwave — 64
23) Maybe Obama can give a speech about how by Johnathan Ivan — 62
24) Cesca is an authoritarian Greewald obsessive by david mizner — 61
25) How sweet of you by Puddytat — 61
26) You have to wonder about the humanity of a person by burlydee — 61
27) Republicans delight in eating seed corn by blue aardvark — 61
28) OMG by lunachickie — 60
29) Not enough. The DEA is a criminal agency and by shigeru — 60
30) That is disgusting! Seriously, all the apologizing by k9disc — 60
For an explanation of How Top Mojo Works, see
mik
's
FAQing Top Mojo
TOP PHOTOS
July 30, 2013
Enjoy jotter's wonderful PictureQuilt below.
Just click on the picture and it will magically take you to the comment that features that photo. Have fun, Kossacks!