Special Note: I know disappointed that Chrislove's byline is missing tonight. He had a scheduling conflict. But take heart! Chris will author Top Comments tomorrow night.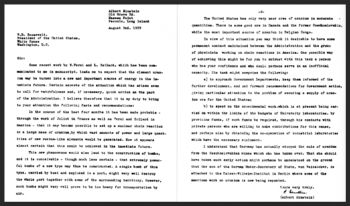 Letter from Albert Einstein to Franklin Roosevelt sent August 2, 1939.
On this date
in 1939, Albert Einstein sent a letter to President Franklin Roosevelt urging the President to consider the use of uranium in a bomb. That letter changed the history of the world, not only in regard to nuclear power and weaponry, but in even more fundamental ways, particularly here in the United States.
If you want to learn more, follow me below the double gnocchi; if not, skip on down to the good stuff. But, first, a word from our sponsor:
Top Comments recognizes the previous day's Top Mojo and Top Photos and strives to promote each day's outstanding comments through nominations made by Kossacks like you. Please send us the comments you'd like to nominate (but not your own) either by email to topcomments@gmail.com or by our KosMail message board before 9:30pm ET. Just click on the Spinning Top™ to make a submission.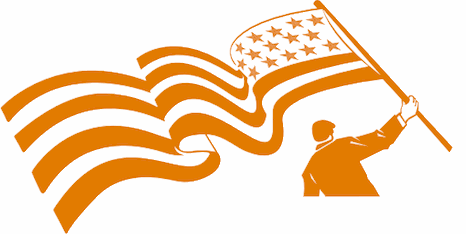 Make sure that you include the direct link to the comment (the URL), which is available by clicking on that comment's date/time. Please let us know your Daily Kos user name if you use email so we can credit you properly. If you send a writeup with the link, we can include that as well. The diarist reserves the right to edit all content.
Einstein's letter was, surprisingly, probably not written by Einstein, although his is the only signature on it. It was "largely written by Leó Szilárd in consultation with fellow Hungarian physicists Edward Teller and Eugene Wigner," according to Wiki, and is often called the Einstein-Szilárd Letter. You might want to read it here. It is not lengthy.
In it, Einstein warns that uranium could become weaponized:

Albert Einstein and Leó Szilárd

In the course of the last four months it has been made probable...that it may become possible to set up a nuclear chain reaction in a large mass of uranium, by which vast amounts of power and large quantities of new radium-like elements would be generated. Now it appears almost certain that this could be achieved in the immediate future. This new phenomenon would also lead to the construction of bombs, and it is conceivable — though much less certain — that extremely powerful bombs of a new type may thus be constructed. A single bomb of this type, carried by boat and exploded in a port, might very well destroy the whole port together with some of the surrounding territory. However, such bombs might very well prove to be too heavy for transportation by air.
He then goes on to warn that Nazi Germany has already started hoarding uranium and may be pursuing the bomb:
Allied soldiers dismantle a German experimental nuclear reactor.

I understand that Germany has actually stopped the sale of uranium from the Czechoslovakian mines which she has taken over. That she should have taken such early action might perhaps be understood on the ground that the son of the German Under-Secretary of State, von Weizsäcker, is attached to the Kaiser-Wilhelm-Institut in Berlin where some of the American work on uranium is now being repeated.
Einstein urged that a sort of ombudsman be appointed who could keep track of uranium development both as a resource and as a weapon. Since WWII began with Germany's invasion of Poland on September 1, 1939, the President was understandably delayed in his reply. But on October 19, FDR
responded
to Einstein's August 2 letter, noting that he "found this data of such import" that he had set up a "Board" to look into it. He actually established the
Advisory Committee on Uranium
, headed by Lyman James Briggs, Director of the National Bureau of Standards. In 1942, the Manhattan Engineering District (AKA the
Manhattan Project
) took over the work of the Advisory Committee and two other agencies (the National Defense Research Committee and the Office of Scientific Research and Development) in the final push to develop the atomic bomb.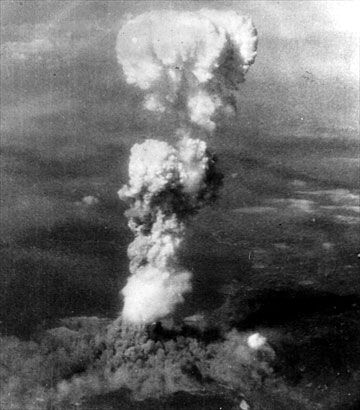 Atomic bomb cloud over Hiroshima.
That work led directly to the destruction of Hiroshima and Nagasaki and, eventually, to the arms race between the US and the Soviet Union. Although Einstein never directly worked on the development of the bomb (he was considered a security risk because of his outspoken pacifism), both he and Szilárd deeply regretted the part their letter played in setting the development of the bomb in motion. (Szilárd later left physics and became a biologist.) Einstein only signed the letter because of his fear that Nazi Germany would get the bomb first. There is an excellent 3 minute video at the History Channel website called
Einstein: Regret
.
There is a particularly poignant moment in the video when Robert Christy, one of the physicists who worked on the Manhattan Project, chokes up as he talks about the grisly details of Hiroshima. In 1954, Einstein wrote:

I made one great mistake in my life: When I signed a letter to FDR recommending atom bombs be made.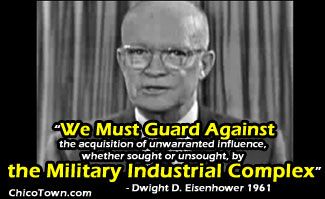 Eisenhower issues a warning in his farewell address.
But even a genius like Einstein couldn't know how huge the monster that had been created by the atom bomb would become. Not only did the bomb lead to the development of the capability by two hostile superpowers to destroy the world at the push of a button, but his letter also marked the beginning of what we know today as the Military-Industrial Complex. In the video about Einstein's regret, the narrator says:
Unwittingly, their letter ushered in an era in which scientists and their discoveries became the tools of government.
Peter Galison, a Harvard University historian notes:
The atomic bomb project was a transformative moment in the history of all science. To spend billions of dollars building a project of this scale, it gave physicists and the government a sense of the power of science in a way that was entirely unprecedented.
Richard Rhodes, author of
The Making of the Atomic Bomb
, clarifies the impact:
Einstein's letter was, in a way, the first contact between the physicists and government. Physicists in 1945 became the most valuable asset governments had. So a lot of what we struggle with [today]—this conjoining of these vast industrial and military and scientific forces—began with that letter.
That monster continues to operate unabated. One of every five federal tax dollars goes to defense. (Only a dime out of every five dollars goes to education.) That unholy beast has produced everything from atomic submarines to night vision goggles to drones to "Star Wars."
For Einstein's part, his letter recommending pursuit of the bomb was an aberration in a life of pacifism. He once said:

My pacifism is an instinctive feeling, a feeling that possesses me because the murder of men is disgusting. My attitude is not derived from any intellectual theory but is based on my deepest antipathy to every kind of cruelty and hatred.

Einstein worked until his death in 1955 to try to put the nuclear genie back in the bottle. He promoted the formation of the United Nations. He sought arms control agreements. He dreamed of a world without atomic weapons, without war. Perhaps someday we will get there. What seems most difficult at the moment is controlling a Military-Industrial Complex that continues to have a voracious appetite for ever more destructive weapons.
Maybe someday every human will feel a deep "antipathy to every kind of cruelty and hatred." Wouldn't it be nice to reverse those budget numbers? Spend one of every five bucks on education and a dime on defense? I know that's extreme, but isn't today's reality extreme too?
Image Credits:
Einstein letter courtesy en.wikipedia.org
Einstein and Szilárd courtesy treehugger.com
German nuclear pile courtesy en.wikipedia.org
Hiroshima cloud courtesy atomicarchive.com
Military-Industrial complex courtesy noliesradio.org
Peace sign courtesy en.wikipedia.org
TOP PHOTOS
August 1, 2013
Enjoy jotter's wonderful PictureQuilt™ below. Just click on the picture and it will magically take you to the comment that features that photo. Have fun, Kossacks!