But First, A Word From Our Sponsor:
Top Comments recognizes the previous day's Top Mojo and strives to promote each day's outstanding comments through nominations made by Kossacks like you. Please send comments (before 9:30pm ET) by email to topcomments@gmail.com or by our KosMail message board. Just click on the Spinning Top™ to make a submission. Look for the Spinning Top™ to pop up in diaries posts around Daily Kos.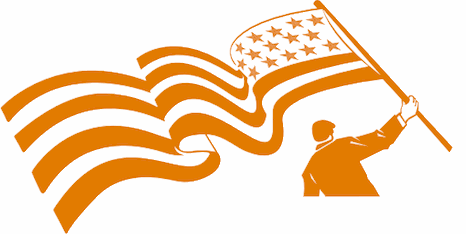 Make sure that you include the direct link to the comment (the URL), which is available by clicking on that comment's date/time. Please let us know your Daily Kos user name if you use email so we can credit you properly. If you send a writeup with the link, we can include that as well. The diarist poster reserves the right to edit all content.
Please come in. You're invited to make yourself at home! Join us beneath the doodle...
Last January, in the heart of Appalachia's coal country, something extraordinary happened. The tiny town of Vicco, Kentucky, population 335, passed an ordinance extending its residents protections against discrimination based on sexual orientation and gender identity.

In a former pool hall that is now the municipal building for a coal smudge of a place in eastern Kentucky called Vicco, population 335, the January meeting of the City Commission came to order. Commissioners and guests settled into patio chairs, bought at a discount and arranged around a long conference table. Those who smoked did.

The Commission approved the minutes from its December meeting, hired a local construction company to repair the run-down sewer plant and tinkered with the wording for the local curfew. Oh, and it voted to ban discrimination against anyone based on sexual orientation or gender identity — making Vicco the smallest municipality in Kentucky, and possibly the country, to enact such an ordinance.
Appalachia is an easy target to portray as a bastion of willfully ignorant and close-minded teabaggers, but nothing is ever as black and white as that. My father's people come from this part of the country, and while they all spoke with a thick Southern drawl and were woefully poor and uneducated, they were decent people with a strong sense of treating others with basic dignity.
On Wednesday, with tongues firmly planted in their cheeks, The Colbert Report aired a recurring segment called People Who Are Destroying America, highlighting the action taken by this fair-minded little American hamlet.
Seriously, take the 7 minutes and watch this. While it is typically Colbert-style snide, it also contains some of the most touching moments the show has ever produced. Both Dangerous Minds and Gawker seem to agree.

Stephen Colbert is a national treasure, we all know it, and this is perhaps the single best segment that I have ever seen on The Colbert Report.

Huffington Post said that it's likely to leave you in tears and that's most certainly true, but this is also absolutely hysterically funny. It's a cute, sweet, feel-good tale, but when you see the preacher with the oxygen container, well, it goes into the comedic stratosphere after that. The producers and writers, and Stephen Colbert himself, of course, deserve a standing ovation.
Mayor Johnny Cummings spoke to
Mother Jones
after the segment aired last Wednesday. Even the background on how Colbert ended up landing this story is worthy of note.
The night after the segment aired, Cummings told Mother Jones about why he agreed to do it. "We got a lot of attention after that New York Times article ran [in January], and we got these offers from production companies wanting to do all this crap," Cummings recalls. The "crap" here refers to how five production companies, including that of ABC, have recently shown interest in filming a reality TV show in Vicco. "So when some of them called, I was often quite rude to them…But then I got a call from [The Colbert Report]. I always watch The Colbert Report…To get your point across, sometimes you just gotta laugh. That's how I look at it. So I thought, okay, The Colbert Report would be perfect."

The Comedy Central film crew came to town to shoot footage last February. The show also featured a pastor named Truman Hurt, the lone voice in the segment raising objections to the so-called gay lifestyle. The pastor's objections, as well as local confusion over the legal specifics of the ordinance, were framed by some media outlets (such as MSNBC's Maddow Blog) as a backlash and controversy. In Cummings' view, no backlash actually occurred, and the town has been overwhelmingly supportive. "The only negative response we really got was the local TV station that played it up…and tried to cover it as 'backlash,'" Cummings says. "If you check out my Facebook page, there's not a negative thing on there about this. But some people tried to create a 'backlash,' I guess."
I guess the moral of this entire story is that stereotyping stinks. If Vicco can come to grips with the notion of treating everyone equally, every village, town, city and metropolis should be able to follow in kind.
Now on to Tops!
TOP COMMENTS
August 15, 2013
Thanks to tonight's Top Comments contributors! Let us hear from YOU
when you find that proficient comment.
From BeninSC:

Flagged by kj in missouri, this short, two comment exchange by SouthernLiberalinMD and kj in missouri is typical of many comment threads on Daily Kos that just touch two people, and yet still contain a spark of magic. (For me, anyway!) The comments show mutual respect and courtesy, and even appreciation of differences! I really like that. (Plus, to me, kj's sig line is a little tidbit of poetry.) (Click on the first comment and the two comment thread will open up.)

Flagged by pajoly, this comment by native discusses some of the gnarlier aspects of language in politics. Worth the read even if you are not (like me) a George Lakoff fan.

I liked this comment by El Sobrante, in response to a first diary from Non traditional student, who is resuming studies to prepare for better employment opportunities. Thåe diary and the comment are both worthwhile!

Flagged by kharma, this comment by BigAlinWashSt talks about the magnitude of the fight we face in today's world.

Flagged by AnneteK, this comment by Lib Dem FoP goes into detail on the ins and outs of British broadcasting.

Flagged by Observerinvancouver, this comment by Jennifer Clare applauds ericlewis0's very fine Animal Nuz diary today, and postulates Olinguito conspiracy theories from science deniers!

Flagged by gooderservice, this comment by blueoasis applauds the gifts of prior generations, and links a beautiful Youtube video of Joan Baez on Day One of Woodstock.

Flagged by Sylv, StevenJoseph and eltee, this comment by Tolstoved is the commenter's first. It is thorough, detailed and well-argued, focusing on ... difficulties with the NSA argument. Way deep in the comment threads!

Flagged by k9disc, this comment by geomoo discusses how 'revelations' tend to be used for advantage, and since that advantage could be mitigated by thorough and detailed investigation, they are not FOR that so much. And the sig line by John Milton is worth the read, too!
From me, Steveningen:
I found two gems in Kos's Saturday nutpick-a-palooza: "The Gays Ruined the Air Force" edition.

From angry marmot comes this clever quip.

And tommyfocus2003 gives us this personal and touching story.
TOP PHOTOS
August 16, 2013
Enjoy jotter's wonderful PictureQuilt™ below. Just click on the picture and it will magically take you to the comment that features that photo. Have fun, Kossacks!