But First, A Word From Our Sponsor:
Top Comments recognizes the previous day's Top Mojo and strives to promote each day's outstanding comments through nominations made by Kossacks like you. Please send comments (before 9:30pm ET) by email to topcomments@gmail.com or by our KosMail message board. Just click on the Spinning Top™ to make a submission. Look for the Spinning Top™ to pop up in diaries posts around Daily Kos.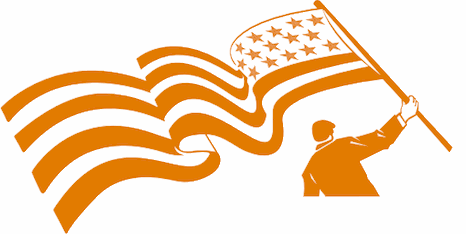 Make sure that you include the direct link to the comment (the URL), which is available by clicking on that comment's date/time. Please let us know your Daily Kos user name if you use email so we can credit you properly. If you send a writeup with the link, we can include that as well. The diarist poster reserves the right to edit all content.
Please come in. You're invited to make yourself at home! Join us beneath the doodle...
On April 17 of this year, marriage equality passed the New Zealand House of Representatives and was ratified two days later. Today (tomorrow for us), New Zealand began marrying loving couples and joined a growing list of countries that affords their citizens the same rights and dignity every human being on this earth should have access to.
Wherever our equality comes up for debate, there are always the same authoritarian voices who claim to speak for god, warning that legalizing marriage equality will lead to the blah dee blah destruction of babble and gibberish end of the world because Jesus. Whatever. In one of the funniest and most celebrated moments of New Zealand's process, Parliament Member Maurice Williamson, fed up with the utter nonsense thrown his way, gave this famous speech just before the vote passed.
I want to first of all congratulate Louisa Wall for this bill, the Marriage (Definition of Marriage) Amendment Bill, and I want to say that the good news about years spent in this Parliament is that you learn to deflect all of the dreadful fire and brimstone accusations that are going to happen.

I have had a reverend in my local electorate call and say that the gay onslaught will start the day after this bill is passed. We are really struggling to know what the gay onslaught will look like.

I know how good adoption is, and I have found some of the claims just disgraceful. I found some of the bullying tactics really evil. I gave up being scared of bullies when I was at primary school.

We do not know whether it will come down the Pakuranga Highway as a series of troops, or whether it will be a gas that flows in over the electorate and blocks us all in.

I also had a Catholic priest tell me that I was supporting an unnatural act. I found that quite interesting coming from someone who has taken an oath of celibacy for his whole life.

Hon Amy Adams: "Cell-i-bacy".

Hon Maurice Williamson: "Cell-i-bacy". OK, we will go with "Cell-i-bacy". OK. I have not done it, so I do not know what it is about. I also had a letter telling me that I would burn in the fires of hell for eternity.

That was a bad mistake, because I have got a degree in physics. I used the thermodynamic laws of physics. I put in my body weight and my humidity and so on. I assumed the furnace to be at 5000 degrees. I will last for just on 2.1 seconds. It is hardly eternity. What do you think?

I also heard some more disgusting claims about adoption. Well, I have got three fantastic adopted kids. I know how good adoption is, and I have found some of the claims just disgraceful. I found some of the bullying tactics really evil. I gave up being scared of bullies when I was at primary school.

However, a huge amount of the opposition was from moderates, from people who were concerned, who were seriously worried, about what this bill might do to the fabric of our society. I respect their concern. I respect their worry. They were worried about what it might to do to their families and so on.

Let me repeat to them now that all we are doing with this bill is allowing two people who love each other to have that love recognised by way of marriage. That is all we are doing.

We are not declaring nuclear war on a foreign state. We are not bringing a virus in that could wipe out our agricultural sector for ever.

We are allowing two people who love each other to have that recognised, and I cannot see what is wrong with that for neither love nor money. I just cannot. I cannot understand why someone would be opposed.

I understand why people do not like what it is that others do. That is fine. We are all in that category.

But I give a promise to those people who are opposed to this bill right now. I give you a watertight guaranteed promise.

The sun will still rise tomorrow.

Your teenage daughter will still argue back to you as if she knows everything.

Your mortgage will not grow.

You will not have skin diseases or rashes, or toads in your bed.

The world will just carry on.

So do not make this into a big deal.

This bill is fantastic for the people it affects, but for the rest of us, life will go on.

Finally, can I say that one of the messages I had was that this bill was the cause of our drought—this bill was the cause of our drought.

Well, if any of you follow my Twitter account, you will see that in the Pakuranga electorate this morning it was pouring with rain. We had the most enormous big gay rainbow across my electorate.

It has to be a sign. It has to be a sign. If you are a believer, it is certainly a sign.

Can I finish—for all those who are concerned about this—with a quote from the Bible. It is Deuteronomy. I thought Deuteronomy was a cat out of the musical Cats, but never mind. The quote is Deuteronomy 1:29: "Be ye not afraid."
With thanks to the The Age for providing the complete transcript.
After the vote passed, like the ending of a movie, those present erupted into song, singing the Pokarekare Ana, a Maori love song that is loved dearly by the people of New Zealand.
Stormy are the waters
Of restless Waiapu
If you cross them, girl
They will be calmed

Oh girl
Come back to me
I could die
Of love for you

I write you my letter
I send you my ring
So your people can see
How troubled I am

Oh girl
Come back to me
I could die
Of love for you

Oh girl
Come back to me
I could die
Of love for you

I could die
Of love (for you).
Like Maurice Williamson, I too believe that the sun will shine Tuesday morning on New Zealand. And it will shine on all of her citizens.
Now on to Tops.
TOP COMMENTS
August 18, 2013
Thanks to tonight's Top Comments contributors! Let us hear from YOU
when you find that proficient comment.
From DefendOurConstitution:
In spite of being in a diary where he (I think) disagreed with the diarist (and with me, can you imagine the nerve?), AaronInSanDiego showed us one of the best examples I have seen recently of disagreeing without being disagreeable and made other comments that were just as civil. KODOS AaronInSanDiego - I wish I, for one, could follow your example more often than I do. Found in twigg's diary "Hate Speech" is Not the Same as "Free Speech".
From BeninSC:
Flagged by Don midwest, this comment by UntimelyRippd is a passionate rant about some of the difficulties and biases we sometimes face with law enforcement.

Flagged by mettle fatigue, this super informative comment by NonnyO is, sadly, out of recommendability, but it is a marvelous listing of language references to compliment Ojibwa's fine diary on aspects of the origin of the English language yesterday!

Flagged by memofromturner, this comment by Vacationland is a caution about one thing NOT to do in job interviews! ;)
And from me:
In the first diary of the new group LGBT Right are Human Rights, Dave in Northridge covered the Kiss Heard Round the World. MBNYC reminds us that "There is no stronger force in this world than love. Not greed, not power, not fear, not evil.".
TOP PHOTOS
August 17, 2013
Enjoy jotter's wonderful PictureQuilt™ below. Just click on the picture and it will magically take you to the comment that features that photo. Have fun, Kossacks!