Before I get in trouble, I'd like to say a quick well-deserved congratulations to Calvin F Exoo for an excellent piece calling out WalMart for their deceptive new ad campaign.
It was so good in fact, that Calvin received a comment from none other than WalMart spokesman Kory Lundberg.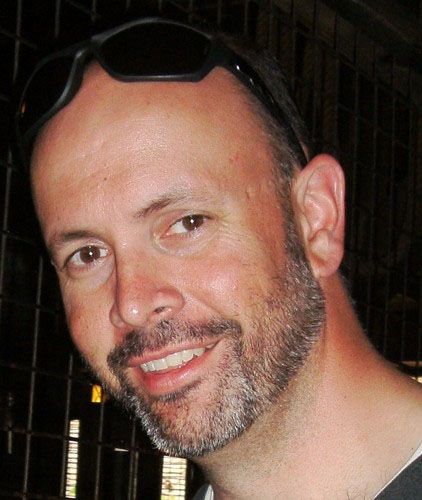 Congratulations Calvin! I am incredibly envious of your achievement and wish that I'd been on the comment thread when Mr. Lundberg hopped on.
Now for the part where I get in trouble ...
Though I'd score Round 1 for you, Mr. Exoo, I'd score Round 2 for Mr. Lundberg.
I don't take issue with any of your arguments. They're laid out clearly and logically and I'm already on the record praising them.
Yet I'd score Round 2 for Mr. Lundberg. Please bear with me for a second while I break this down as best I can.
A Few Notes on Trolling
We've all heard the logical fallacies. We've all heard the liberal baiting. We're familiar with all of the tactics.
Here's why conservatives do this and why it works. I think Ann Coulter says it best in How to Talk to a Liberal (If You Must):

You must outrage the enemy. If the liberal you're arguing with doesn't become speechless with sputtering, impotent rage, you're not doing it right. People don't get angry when lies are told about them; they get angry when the truth is told about them. If you are not being called outrageous by liberals, you're not being outrageous enough. Start with the maximum assertion about liberals and then push the envelope, because, as we know, their evil is incalculable.
Speechless
is the key word here.
The goal is to throw you off your argument. And we're all familiar with how: straw men, changing the subject, accusation, name calling, moving the goalposts, etc, etc.
Now the reason conservatives choose this tactic is part two of a two-part strategy. Part one is: produce a crystal clear message.
You more likely know this as the conservative echo chamber. Consultants like Frank Luntz use focus groups to craft messages which appeal to broad swaths of the American public: personal responsibility, family values, less taxes, less regulation, smaller government, etc.
Part two is: disrupting the arguments of your enemies.
It's a two-pronged strategy to increase the clarity of your message. One, you come up with the clearest message possible. Two, you turn the enemy's message into noise.
This is how conservatives manage to have the best messaging in America. Whether you agree or disagree with their viewpoint, it's hard to deny that you know what they it is.
I'm not agreeing one way or another with the actual message itself. I'm simply describing their strategy for getting their message across as strongly as possible.
With this in mind, let's return to Mr. Lundberg's comment:

My name is Kory Lundberg with Walmart's communications team. I get that some writers like Mr. Exoo will bring an agenda to the articles they write, but they should be honest about it. I understand there probably aren't a lot of Walmart fans on this site, but I would ask everyone who reads this piece to ask themselves, "Did the writer actually refute one thing?"
I encourage everyone to read the full comment
here
.
Now, let's talk about objectives of both sides and what was achieved.
Mr. Exoo's objective was to point out the differences between reality and Walmart ads. An objective I thought he met nicely in his initial article.
Mr. Lundberg's objective was to try to refocus the subject on anything but Mr. Exoo's objective.
What happened?
In subsequent comments and a follow-up article, the subject is now logical fallacy, liberals vs. conservatives, people telling Mr. Lundberg to "get the f*ck outta here," etc, etc.
The other thing that happened is that many people started feeling uncomfortable because Mr. Lundberg presented his argument very respectfully. Again, forget for a second his argument itself. I'm talking about how he approached and responded to Mr. Exoo.
He responded sympathetically:

I understand there probably aren't a lot of Walmart fans on this site, but I would ask everyone who reads this piece to ask themselves ...
He presented his case and then closed with:
my main point to the readers here is to look at this piece objectively and ask yourself if the writer actually provides any information that backs up the claim he makes in his headline. I respectfully submit that he does not.
Then, Mr. Lundberg is attacked. And even banned from Daily Kos for a bit, I believe.
Now Mr. Exoo, I understand this wasn't your fault. You can't control commenters here at dKos.
I would argue, however, that provoking an attack of some kind was exactly what Mr. Lundberg was hoping for. The second best option would be that the subject was changed to something else: in this case logical fallacy.
In any case, what happened was both. The comment section broke down into accusations of trolling and shilling and you saw many people start to take Mr. Lundberg's side.
Not in the argument, but in terms of how he was being treated.
People said things like:
"In fairness, at least he self disclosed"
"Civil argument in a hostile environment should be rec'd"
"Thanks for your comment and please ignore the people who say GTFO ..."
So we've got two types of responses to Mr. Lundberg. One, I'll call the GTFO argument. And two, I'll call the logical fallacy argument.
With the goal of looking to up our collective game, I'd like to propose something a little different. I don't want Mr. Exoo's awesome original argument to get lost.
There's two things I'd suggest considering in responding to anyone. Objective and target. They determine everything about your response.
Objective and Target
Now I can't know for sure about the actual objectives of Mr. Lundberg and Mr. Exoo because I am not them.
But I can make some educated guesses based on what they wrote.
Mr. Lundberg's objective was to draw out the attackers. His target was not Mr. Exoo himself but the audience reading his comment. He became the victim that people felt sorry for and defended because of these attacks. He "won" because the original message was lost as the liberals were dispersed calling him names or calling foul on him for his illogical tactics. He "won" the emotional battle.
Mr. Exoo's objective was to win the argument. In his follow up article, he points out the logical fallacies in Mr. Lundberg's response. I ask people to think about their objective because much of the liberal culture comes from an acedemic background where objective is assumed. The assumption is that the objective is to win the argument or whoever presents the most evidence and builds the best logical case wins.
Two completely different games are being played here.
While I believe Mr. Exoo's (and the liberal approach in general) is fantastic in laying out an initial case, I believe our objective needs to change in our individual conversations and responses.
In responding to people and having direct conversations with them, I'd like to suggest a different goal. The goal is to win over people to your side.
Winning Over People
I don't have much time before work so I'm going to illustrate through example.
My first thought upon seeing Mr. Lundberg's comment would have been: Holy shit! This is great ... look who's responding to my article! I've got the guy from WalMart responsible for the campaign on the line. Let me see if I can win him over.
Now there's a caveat here. Because I'm not stupid. I know I may not be able to win him over so my secondary goal would be to win over anyone else who happens to be reading the comment stream.
But, I'm going to give him the benefit of the doubt at first. Note: when your goal is trying to win someone over, you should always give people the benefit of the doubt at first.
My first response would look something like this:

Welcome to Daily Kos, Mr. Lundberg! I think it's great that you found my article. It doesn't surprise me that there's some things you take issue with.

I simply believe that we should be telling the full story about Walmart. Low wages and benefits have a profound impact on our society.

Do you believe Walmart could share it's tremendous profits more equitably with it's employees?
Now let's break this down.
I welcomed him. Isn't that just the right thing to do? To any stranger?
It goes outside of what he may be expecting. But most importantly, I'm not attacking him so he doesn't get to look like a victim.
Second, instead of getting distracted or trying to refute his argument point by point or telling him he's committing logical fallacies, I bring back my argument. Short and strong.
Third, ask him a thoughtful question to continue to engage him. This was what was so disappointing about all the responses.
Here, we've got the f*ckin' guy from Walmart who was responsible for the commercial on the line and we're not asking him any further questions.
Shit people ... major FAIL.
First of all, if he doesn't respond, you've won. Your argument stands. He HAS to respond.
Second, the question should relate to your argument and your belief. Keep coming back to it. Don't lose it. Don't let it get dispersed.
Keep your objective in mind. You want to win people over to your side.
Is the best way to do this by fighting with them, by telling them they're wrong, or by stating what you believe in? And continuing to state what you believe in.
Dammit. I know you've read George Lakoff and Drew Westen.
I'd recommend this approach to anyone who you're responding to, not just celebrities. You want to win them over. If Satan himself responded to my article, I'd be like "Honey ... holy shit ... look who's responding to my article. Let me see if I can win him over!"
Now this doesn't necessarily mean you'll succeed. But I've found that if I take this approach, I can usually win over about 9 out of 10 conservatives or independents. Especially when we have such a strong case.
And if you don't win them over, you at least haven't lost them. And, it's quite likely that you're winning over your viewing audience.
One of my favorite scenes from the movie Thank You For Smoking:

Joey Naylor: …so what happens when you're wrong?
Nick Naylor: Whoa, Joey I'm never wrong.
Joey Naylor: But you can't always be right…
Nick Naylor: Well, if it's your job to be right, then you're never wrong.
Joey Naylor: But what if you are wrong?
Nick Naylor: OK, let's say that you're defending chocolate, and I'm defending vanilla. Now if I were to say to you: 'Vanilla is the best flavour ice-cream', you'd say…
Joey Naylor: No, chocolate is.
Nick Naylor: Exactly, but you can't win that argument… so, I'll ask you: so you think chocolate is the end all and the all of ice-cream, do you?
Joey Naylor: It's the best ice-cream, I wouldn't order any other.
Nick Naylor: Oh! So it's all chocolate for you is it?
Joey Naylor: Yes, chocolate is all I need.
Nick Naylor: Well, I need more than chocolate, and for that matter I need more than vanilla. I believe that we need freedom. And choice when it comes to our ice-cream, and that Joey Naylor, that is the defintion of liberty.
Joey Naylor: But that's not what we're talking about
Nick Naylor: Ah! But that's what I'm talking about.
Joey Naylor: …but you didn't prove that vanilla was the best…
Nick Naylor: I didn't have to. I proved that you're wrong, and if you're wrong I'm right.
Joey Naylor: But you still didn't convince me
Nick Naylor: It's that I'm not after you. I'm after them.
[points into the crowd]
Mr. Exoo, once again I'd like to thank you for a wonderful article on Walmart. I hope you take this as a companion piece rather than a critical effort.
Many people here at Daily Kos have helped me with my articles and comments in the past and I write this with the goal of raising our collective game.
None of this means that we have to use conservative tactics. That's not what I'm arguing at all. What I'm arguing is that our objective shouldn't always be winning the argument. It should be winning over people.
To win people over, you make your case. Build it as best you can. Try to win people over. Never get distracted by the trolls. And if a troll keeps trolling and you decide the person is not worth trying to win over, simply stop responding. Focus on the people who you can win over.
Thoughts?
QUICK NOTE: I am 10 minutes away from my first conference call of the day. Writing hurriedly to get this out because I feel it's so important and hope it generates some discussion. If it does, however, I won't likely able to respond until a bit later so I'm apologizing in advance.