Everybody loves a good meme. At least, everybody under a certain age loves a good meme. I enjoy all the good ones--Socially Awesome/Awkward Penguin (the one with which I identify the most), Bad Luck Brian, Scumbag Steve, Overly Attached Girlfriend. In fact, I assembled several memes into a PowerPoint that I plan to use on the first day of classes to explain my expectations (memes always work in class). But one thing lovers of memes rarely, if ever, think about is the person behind the meme. The girl behind Overly Attached Girlfriend has embraced her meme-ification, but sometimes I wonder if Steve is really a scumbag or how Brian is doing and if his luck has changed.
There is the fun side of memes, and then there is the darker side. Unfortunately, this diary is about the latter and how being made into an Internet meme can affect a person.
It started when Kelly Broderick took a picture of herself holding a sign that said "This is What a Feminist Looks Like" for a campaign her university feminist group did last semester. The picture was lifted by an Internet dick, turned into a mean-spirited meme, and plastered all over the Internet. But thankfully, the story doesn't end there, but rather on a more positive, uplifting note. Follow me below the fold...
But First, A Word From Our Sponsor:
Top Comments recognizes the previous day's Top Mojo and strives to promote each day's outstanding comments through nominations made by Kossacks like you. Please send comments (before 9:30pm ET) by email to topcomments@gmail.com or by our KosMail message board. Just click on the Spinning Top™ to make a submission. Look for the Spinning Top™ to pop up in diaries posts around Daily Kos.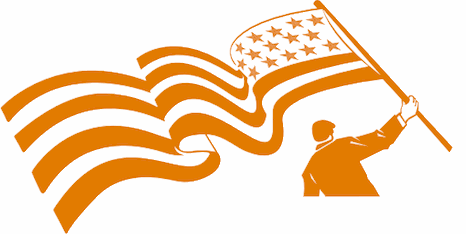 Make sure that you include the direct link to the comment (the URL), which is available by clicking on that comment's date/time. Please let us know your Daily Kos user name if you use email so we can credit you properly. If you send a writeup with the link, we can include that as well. The diarist poster reserves the right to edit all content.
Please come in. You're invited to make yourself at home! Join us beneath the doodle...
Broderick became aware of her meme-ification on, of all places, OKCupid. She received a random message alerting her to the fact that her picture was being used as a meme. She didn't know whether to believe him at first, but he then sent a link to the picture, which was posted on the very popular Facebook page No Hope For the Human Race (ironic, because that's what this entire story immediately makes me think). Here's a screenshot Broderick herself took. Note the top comment.
Also note how many shares there are: 2,208, along with 12,513 "likes."
I can't even imagine what it would feel like to find myself the subject of a fat-shaming, anti-feminist meme that has gone viral on the Internet. I'd probably curl up into a ball for a few days. Which is just the opposite of what Broderick did. From her blog:

At first, I was in shock. I was upset. I posted it in a closed Facebook group and asked folks to help me report it. About a dozen or so folks reported it, I reported it and waited for Facebook to take it away. When I finally got a response, they told me it didn't violate their Community Standards. I requested another review and received this reply:


We remove content if it's required by relevant privacy laws in the country you're writing from. Since you're an adult writing in the US, we won't be able to remove this content for violating your privacy.
Ain't that some shit?
Broderick, angrier than ever, then posted the meme to her own Facebook page, along with this response:
But Broderick decided to take it a step further and actually make some good come out of the whole, awful experience.

Once I had "exposed" what happened, I started working on my actual response. The biggest miss the creator of my meme made was not realizing the point of the This is What a Feminist Looks Like campaigns; the point is to draw attention to the fact that feminists are not all the same. We are all different.
And so she started her own Tumblr, called
We Are What Feminists Look Like
, to highlight the diversity of the feminist community. Several of her friends submitted photos, and many others followed--you can even submit your own if you feel so inclined. If you scroll through the pictures, you will see the beauty of that diversity in full display.
Broderick ends her blog on the experience with some fighting words:

And they picked the wrong feminist fatty to mess with.
I, for one, am pretty proud of this lady. It takes a special kind of resiliance to bounce back from Internet shaming and turn it into something positive. And as a feminist fatty myself, I couldn't be happier to be in the same community as Kelly.
TOP COMMENTS
August 23, 2013
Thanks to tonight's Top Comments contributors! Let us hear from YOU
when you find that proficient comment.
From Dave in Northridge:

In Mark Fiore's devastating cartoon, kharma set up a message delivery method.
From 2thanks:

This comment by DefendOurConstitution in Dave in Northridge's tribute diary to the late gay rights leader Jose Julio Sarria made my eyes water, in a good way.
From Steveningen:

In twigg's outstanding diary R T F D, Buckeye Nut Schell gives us this spot-on comment about what makes Daily Kos unique and valuable.
From angry marmot:

I must nominate Senor Unoball's comment demonstrating that the deluge of spammers does, in fact, provide some benefit.
From BeninSC:

Criticism is easy, making a substantive contribution far more important! And more valuable! As Meteor Blades explains!
From your humble diarist:

I love this comment by Meteor Blades in his own "Ask Me Anything" diary, and I wish I could rec it a thousand times over. I'm sure I speak for most everybody when I say that I appreciate the direct community involvement he puts in here at the GOS.
TOP PHOTOS
August 22, 2013
Enjoy jotter's wonderful PictureQuilt™ below. Just click on the picture and it will magically take you to the comment that features that photo. Have fun, Kossacks!