Grammy award-winning musician, DJ, and writer, Ahmir Questlove Thompson,* sat down with Democracy Now! to talk about his career, his first book, and painful incidents of racial profiling. He learned of the Zimmerman verdict right before boarding a plane back to the US and shared its impact on Facebook. The Dream Defenders responded to the Zimmerman verdict in a different way; they mobilized a group to visit Florida Governor Rick Scott to demand action on Trayvon's Law.

Questlove signing books in New York City
Questlove is the drummer and co-founder of The Roots. A prolific and legendary hip-hop musician, DJ, composer, record producer, music journalist and entrepreneur, and he has just published a memoir of his life so far. He is a big guy, standing 6 feet 2 inches tall. He likes to wear his hair au naturelle, which is to say, it's a wild and wooly afro. Questlove explains that he wears hoodies "all the time" because, with the hood up, they can give him a little bit of anonymity. His most recent experience with stop-and-frisk happened in New York City, just a few weeks ago.
Questlove co-founded The Roots while still in high school with his friend MC Tariq Trotter, aka Black Thought, when they were classmates at the Philadelphia High School for Creative and Performing Arts. Business Insider traced the band's extraordinary success in their 2011 profile, How The Roots Stayed Cool And Outsmarted The Music Business. Questlove is the musical director for Late Night with Jimmy Fallon, where the Roots have been the house band since 2009. The band traveled with President Obama to the University of North Carolina to showcase President Obama's request that Congress keep rates on federal Stafford student loans from doubling before legislation expired on July 1st.
In a Tall Glass Of Rock Star-Ness: A Q&A With Questlove, Lidia Jean Kott, at NPR Books, asked Questlove why The Roots signed on with Jimmy Fallon.
Why did you decide to be the house band for Jimmy Fallon? It was 2007, 2008. By that point we had been on the road 15 years. Our families were getting older. It's one thing when the kids are babies. But recitals, soccer matches were getting missed. It was getting harder. We were thinking, "What can we do next which will net us the same amount of money as touring?" Because touring — it has a system. After a while it gets tiring. We thought we'd just have to go to Vegas like Celine Dion. But we met Jimmy Fallon. They agreed to give us a carte blanche. I was like, "You have to let us make this look as cool as possible." And they agreed. They were like, "We want you to make this look as cool as possible."
He's written a memoir,
Mo' Meta Blues: The World According to Questlove
, and was interviewed this summer by
Democracy Now!
and
Rolling Stone.
In one poignant story he talks about efforts he made to "blend in" and avoid the predictable consequences of
driving while black.
He had achieved success as a musician and could easily afford a BMW or a Mercedes, but that would have signaled "drug dealer" so he bought a more modest car instead. One night he was stopped by Philadelphia cops three times in the same evening. On the third stop, they recognized him immediately, so he bantered with them and asked them
Why?
They stopped him because his skin color, his size, and his hair "didn't fit" the car he drove. They were in the vicinity of Temple University and they thought he had stolen the car from a college student. Their frank answers are revealing about the limited "respectable" roles we expect black men to squeeze themselves into in American society. If only he had been driving an SUV, they said, then they would have thought he was a football player with the Philadelphia Eagles.
A supremely talented and successful musician, who has never had any need for a spell in rehab, Ahmir Questlove Thompson just doesn't fit any stereotypes. Both Questlove and Tariq are classically trained musicians who have developed their own eclectic fusion of hip-hop, jazz and neo soul. They remained true to their vision through several albums, achieving critical acclaim long before commercial success followed. The Roots broke the mold for rap music; they were the first group to successfully challenge the notion that gangsta' rap was the only form of rap that could make money. "While most rap music comes from drum machines and samplers, The Roots create their sound through live instrumentation. Steeped in the jazz and soul tradition that influenced hip-hop's rise, The Roots have helped define a new generation of neo-soul and conscientious rap." (Amy Goodman, Democracy Now!)
Please connect with Questlove's 2,700,000 twitter followers and join us below the fold for videos, transcript, and discussion.
*Birth name: Ahmir Khalib Thompson. Professional names: ?uestlove or Questlove, BROther ?uestion, Questo, Brother Question, and Qlove.
The Roots drummer says he's been stopped by police more than 20 times in his life
By Ryan Devereaux, August 14, 2013, The Rolling Stone

The first time Questlove remembers being stopped by police was shortly after the release of The Joshua Tree in 1987: He had just finished Bible study in Philadelphia and was in a car with a friend after buying the then-new U2 album....Questlove opened up about his experiences with law enforcement and racial profiling in a candid interview with Democracy Now!

"There's nothing like the first time that a gun is held on you," Questlove told Amy Goodman, the TV/radio program's longtime host, as he recalled that first stop in Philly. "We're 16, mind you, like 16, 17 years old," he said. " I remember my father telling me, like, 'If you're ever in this position, you're to slowly keep your hands up.'" (Watch the full two-part interview [below]).

Questlove said he felt worst after a police stop in Orange County in 2010, when he was campaigning for President Obama. He said he was in a car with actress Jurnee Smollett, on an errand to pick up a housewarming present for his manager. He had pulled over to make a phone call and was soon swarmed by five police cars. "That was the most humiliating experience," Questlove said. "We had to get out the car. They made us spread on, you know, the car." The police then searched the vehicle while Questlove and Smollett waited in the back of a cruiser. They were let go. The next night, he attended the Grammys.
…
A New York State senator testifying in the recent stop-and-frisk trial said Kelly once told him the practice is intended to "instill fear" among black and Latino youth. Describing the emotional toll that ongoing, baseless stops can have on a person, Questlove said, "I think there's just a bit of our soul that sort of just melts away when things like this happen."
Democracy Now! Interview Part 1: Questlove on Police Racial Profiling, Stop & Frisk, the Message He Took from Trayvon Martin Verdict
Wednesday, August 14, 2013
On the heels of this week's historic ruling declaring the "stop-and-frisk" tactics of the New York City Police Department unconstitutional, Ahmir "Questlove" Thompson of the Grammy Award-winning band The Roots joins us to talk about his own experiences being racially profiled by police. Questlove describes the first time he was harassed by police, as a young teenager in Philadelphia on his way to Bible study, to the most recent: being pulled over in his car by the NYPD two weeks ago, despite being one of the most acclaimed artists in hip-hop. He also discusses the message he took away as an African-American male from the acquittal of George Zimmerman for the killing of Trayvon Martin: "You're guilty no matter what, and you just now have to figure out a way to make everyone feel safe and everyone feel comfortable, even if it's at the expense of your own soul." Interview Transcript: Part I.
Democracy Now! Interview Part 2: How The DEA Once Mistook Me For a Drug Don
In a week where hip-hop culture is marking its 40th birthday — the anniversary of the first Bronx block party thrown by New York DJ Kool Herc — we're joined by one of its most eclectic and influential voices, Ahmir "Questlove" Thompson. Born in West Philadelphia and immersed in music from an early age, Questlove rose to fame as the co-founder and drummer of The Roots, the legendary band that has helped define a new generation of neo-soul and conscientious rap. Well into their third decade as a group, The Roots are now the house band on NBC's " Late Night with Jimmy Fallon." Questlove is also a prolific music producer, a DJ, and an influential presence on social media, with some 2.6 million people following his tweets on everything from music to food to politics. Questlove joins us to discuss his upbringing, his musical interests, transitioning to "Late Night," and his new memoir, "Mo' Meta Blues: The World According to Questlove." Interview Transcript: Part II.
Democracy Now! Interview Part 3: Questlove on His Musical Upbringing, Hip-Hop's 40th, Soul Train and New Memoir, "Mo' Meta Blues"
In this Democracy Now! web exclusive, Ahmir "Questlove" Thompson, the drummer for the legendary hip-hop group The Roots, discusses the writing of his new memoir, Mo' Meta Blues: The World According to Questlove. The book's title is a riff on the 1990 Spike Lee film about jazz musicians, Mo' Better Blues. Interview Transcript Part III.

'Mo' Meta Blues' traces musical upbringing, rise of the Roots

By Jessica Hopper, June 26, 2013, The Rolling Stone

Aside from being the estimable drummer for the Roots, Late Night bandleader, omnipresent cultural figure and certifiable Prince expert, Ahmir "Questlove" Thompson is now a memoirist, albeit reluctantly. A musical prodigy, he began playing in his parents' band while still in grade school. His new book, Mo' Meta Blues, takes a discursive route through Thompson's childhood through memories of his favorite songs and albums and winds through the Roots' long, wavering climb to where they are now, with detours through his many collaborations, perhaps most notably with D'Angelo. Questlove spoke to Rolling Stone last week from his office at 30 Rock.

Drummer writes candid Facebook post on lesson from verdict

By Erin Coulehan, July 18, 2013, Rolling Stone


Questlove addressed the Trayvon Martin case in a lengthy, heartfelt Facebook post where he wrote about his reaction to the acquittal last weekend of George Zimmerman.

"The overall message this whole Trayvon case has taught me: You ain't shit," Questlove wrote.

"I'm in scenarios in which primitive exotic looking me (6'2, 300 lbs, uncivilized afro for starters) finds himself in places that people that look like me aren't normally found."
President Barack Obama Slow-jams the news with Jimmy Fallon at UNC
That's The Roots in the background with Ahmir "Questlove" Thompson on drums.

Tayvon's Law calls for a ban on racial profiling. It includes the following provisions.

Racial Profiling

At the heart of what happened to Trayvon Martin lies the issue of racial profiling in America – an ineffective tool used by law enforcement to identify suspects based on their race, ethnicity, religion, nationality, or other inherent and immutable characteristic. However, the most effective tool for law enforcement has always been to focus on suspicious behavior and credible information about specific crimes and specific suspects – not on the way that someone looks. To date, there is no effective national law against racial profiling, and most existing state laws fall short and do not include the necessary components of an effective bill, essentially rendering them ineffective.

Components

An effective racial profiling Bill must include the following provisions:

1. Correct Definition – Racial profiling is properly defined as: the targeting of individuals and groups by law enforcement officials, even partially, on the basis of race, ethnicity, national origin, religion, gender, gender identity, or immigration status, except where there is trustworthy information, relevant to the locality and timeframe, that links persons belonging to one of the afore mentioned groups to an identified criminal incident or scheme;

2. A Ban on Racial Profiling - A stated and effective ban on racial profiling must be included in the bill language;

3. Data Collection – Data collection on racial profiling by law enforcement and the reporting of that data to the Department of Justice/Attorney General's Office; this should include data on all stops and searches (cars and pedestrians), and detail information about perceived race, ethnicity, national origin, gender, age, and whether immigration status was inquired about. The NAACP would add that this mandate be expanded to apply to private security firms, school security and police officers, as well as all other law enforcement officials with law enforcement encounter authority and res possibilities;

4. Private Right of Action - A private right of action makes the law enforceable, allowing individuals to seek court orders to stop individual departments from engaging in racial profiling;

5. Training on Racial Profiling - Mandate training on racial profiling as part of law enforcement training. The NAACP would add requiring that the U.S. Department of Justice Community Relation's Service (CRS), local police and sheriff's department, and all other law enforcement agencies that coordinate with community policing programs, provide anti - racial profiling training to those local community watch groups ;

6. Reports on Racial Profiling – Require the Attorney General to provide periodic reports to assess the nature of racial profiling and other discriminatory practices;

7. Government Grants for Model Policies and Best Practices - Authorizing the government to provide grants for the development of model policing policies and practices; and

8. Funding for Agencies with Effective Policies – Making funds available to local and state agencies who [sic] adopt effective policies that prohibit racial profiling.
Support the Dream Defenders - A Daily Kos Group
---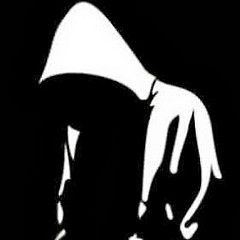 The Dream Defenders are fighting for justice in Florida. Their mission is to enact Trayvon's Law in Florida, which would repeal the Stand Your Ground law, ban racial profiling, and end the school-to-prison pipeline.
Support the Dream Defenders is a Daily Kos community. We promote and support the Dream Defenders, online and offline.
How To Join Us: Send us a kosmail.
How to Follow Us: Go to our diaries page and click the ♥ or the word Follow. If you are a Kossack, when you Follow a person or group, their diaries will appear in your Stream. As an example, here is the Stream of one of our most respected members. Note: Joining and Following are completely separate functions in DK4.
How to Find Our Diaries: We publish on Friday evenings at 5:00 pm EDT and 2:00 pm PDT. Here's where you can find our next group diary and all diaries published and republished by our group.
How to Find Our Groupmail Inbox: DK4 groupmail inboxes are notoriously difficult to find, because we receive no "You have mail" signal. If you have Editor status, and you want to participate, please bookmark our group kosmail inbox, and check it as frequently as you want to participate. That page does not refresh itself, either.
Floridians: We welcome your reports, pictures, and promotion of your feet-on-the-ground protests and organizing in support of the Dream Defenders. Please use our comments and/or group kosmail to confidentially locate nearby Floridians who support the Dream Defenders and build networks. If you have never written a diary, we will help you. Ask us anything.
Support the Dream Defenders is a community of Kossacks. We are an action group dedicated to supporting the passage of Trayvon's Law in Florida. Each of us is opposed to the Stand Your Ground law in Florida. We do not need to debate the merits of SYG laws or 2nd Amendment issues in our action diaries. If you want to argue, go start your own DK group and/or go write your own diary.
How You Can Help Support the Dream Defenders




---




Facebook and Twitter: Click the links at the top of the diary to "Like" us on your Facebook page. Use hashtags #TakeoverFlorida and #kt2 (Kossacks Tweet Too) on Twitter.
Diaries: Please recommend, tip, and comment in our diaries. Volunteer to write diaries for our group and republish to your Daily Kos groups.

Please consider making a donation to the Dream Defenders. Thanks for your support.