My name is TLO™ . I am 9 years old and I am in the fourth grade. I like to spend time with horses, my parents, my cat and my half time chicken. Whenever I don't have my chicken, Bridgette, she is next door with her sisters. I also like to do gymnastics. I have been doing gymnastics since I was 3 1/2. I hope I will grow up to be an Olympic Horse Rider. I also hope that Chevron stops polluting.
I want to make the world a better place; I want to save trees and to only have electric cars and solar panels. I'm concerned about the environment because our planet is damaged. Our world is becoming damaged because Oil companies are ripping the oil out of the ground and not cleaning it back up. I've seen before and after pictures of the tar sands being ripped out of the ground and then what it looks like afterwards. I think the animals that lived there probably died because they lost their habitat, food, shade and water. The entire forest is nowhere to be seen.
I am concerned about the environment because it can effect the world, it can hurt the animals if they cannot cope with the changes. My generation may not be able to live with the changes.
My Presentation
I did a presentation for my class. I showed them three pictures. One is a before and after picture of where they mine for Tar Sands. The second one is a pipeline with oil spilling out into the lake and the final picture is a backyard filled with oil. I felt it was important to show this presentation to my class so they can tell their parents about it and help with the problem. Some of my friends comments were, "Wow, I can't believe they are doing that!" and "You're not telling tall tales, are you?" Some questions were, "Are they really doing that?" I answered, "Yes, they really are." I had a classmate whose parents voted for Romney and she was even like, "What!, I am sooo telling my parents!"
Before and After Tar Sands Mining
Backyard filled with oil
Bike The Math
"I enjoyed the ride, I never rode 12 miles before. I think I did pretty good for the first time. I like the idea of Bike The Math because Chevron is polluting. I watched a video yesterday (ChevronToxico) and Chevron said that the oily water was full of vitamins of minerals, but here are some facts: it can cause cancer, death, severe illnesses causing amputation, and birth defects. Thank you for inviting us, Sven."
Before the ride my dad thought it would be important for me to learn about what Chevron did to make sure I thought it was important. I agreed that it was very important to stop Chevron from polluting the earth and water and hurting the people who drink it. ChevronToxico is a very descriptive video because it has a lot of facts and proof that Chevron is polluting. When I was watching the video I got sick to my stomach and I didn't want to eat anything because the oil made people sick, then I felt sick too. I feel sad, upset and scared when I think about the woman with the amputated leg, the little girl with 1 blind eye and a little boy with 2 fingers stuck together. I was very surprised that my parents let me watch the video because it was very disturbing, but I think they let me watch it because they wanted me to know exactly what Chevron was doing and how it could hurt people.
President Obama Visits
I enjoy protesting because we see friends and get our point across. I was at the Palo Alto event to see President Barack Obama go by but the police officers would not let him get close enough for him to see our signs. I felt very frustrated that he could not see my sign. It was a little note for him telling him to make the right decision on the XL Pipeline. "No!"

PBO, Ask Sasha and Malia what they think of the XL Pipeline
I am concerned about President Obama saying yes to the XL Pipeline because it will destroy Native American's land, it can pollute their water they drink and also if the CO2 gets above 350 it will cause global warming and its already over 350 (which is why they call it 350.org).
When I get older I plan to help global warming stop because it will affect my generation and the ones after that. One of my friends said she took a one hour shower the night before so I told her not to take that long of a shower so she wouldn't waste water. Not wasting things is very important to me because if you don't need to use it you should save it.
Google
I went to Google Protest to stop Google from fundraising for Senator Inhofe who is against science, and Google who is literally all computer science, that makes no sense to me.
While I was there I got interviewed by a Mother Jones magazine reporter. When I realized I was going to get interviewed I got very nervous because I had no clue if I would be able to answer the questions, but it turned out the questions were pretty easy. Here is the link to the interview:
Maya, 9, on why she's protesting here at the Google campus: http://t.co/...

— Kiera Butler (@kieraevebutler) July 24, 2013
Maya, 9, dad Glenn, and her neighbor Eileen. "We like Google as long as they don't fund Inhofe," says Maya. pic.twitter.com/rwQKnXwu5R

— Kiera Butler (@kieraevebutler) July 24, 2013
Richmond Bike The Math
I want to make the world a better place. Help me save the world.
Thank you dad for letting me use your pictures, and mom for typing everything in for me. It would never be done today if it wasn't for my mom and dad.
And thank you Patriot Daily News Clearinghouse for inviting me into the Hummingbird's Blogathon.
"Hummingbirds" Blogathon: September 9-September 13, 2013
---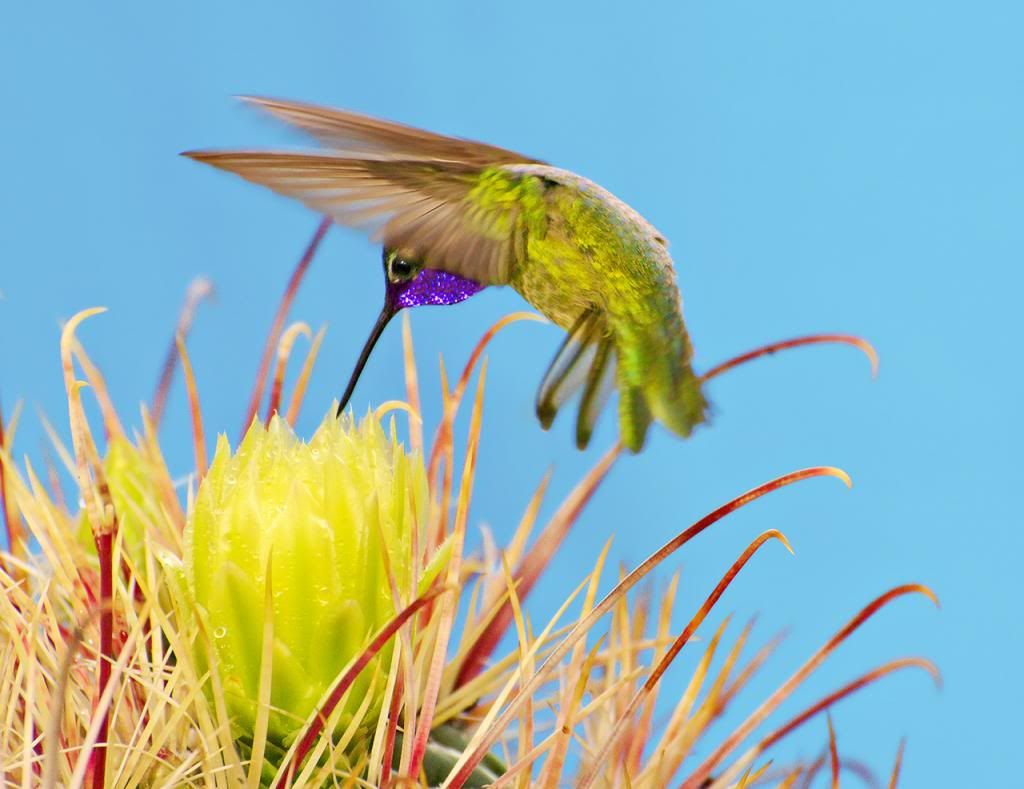 ---
In May 2006, the late environmental activist and Nobel Peace Prize winner Wangari Maathai addressed 7,000 international educators who had gathered in Montreal for the 58th annual conference of the National Association of Foreign Student Advisers (NAFSA). Here is the story she shared with them.

One day a terrible fire broke out in a forest - a huge woodlands was suddenly engulfed by a raging wild fire. Frightened, all the animals fled their homes and ran out of the forest. As they came to the edge of a stream they stopped to watch the fire and they were feeling very discouraged and powerless. They were all bemoaning the destruction of their homes. Every one of them thought there was nothing they could do about the fire, except for one little hummingbird.

This particular hummingbird decided it would do something. It swooped into the stream and picked up a few drops of water and went into the forest and put them on the fire. Then it went back to the stream and did it again, and it kept going back, again and again and again. All the other animals watched in disbelief; some tried to discourage the hummingbird with comments like, "Don't bother, it is too much, you are too little, your wings will burn, your beak is too tiny, it's only a drop, you can't put out this fire."

And as the animals stood around disparaging the little bird's efforts, the bird noticed how hopeless and forlorn they looked. Then one of the animals shouted out and challenged the hummingbird in a mocking voice, "What do you think you are doing?" And the hummingbird, without wasting time or losing a beat, looked back and said:

"I am doing what I can."
In this time of escalating climate change, this is our challenge.

To refuse to surrender to the apathy of denialism and fatalism.
To be fierce in our defense of the Earth.
To continue to fight in the face of overwhelming odds.
And always, always, to do what we can.

Because it is only by each of us doing what we can, every day, that we will save the Earth – for ourselves, and for the generations to come. Like the hummingbird.
---
Our Daily Kos community organizers are Patriot Daily News Clearinghouse, boatsie, rb137, JekyllnHyde, citisven, peregrine kate, John Crapper, Aji, and Kitsap River. Photo credit and copyright: Kossack desertguy and Luma Photography. All rights reserved. Used with permission.